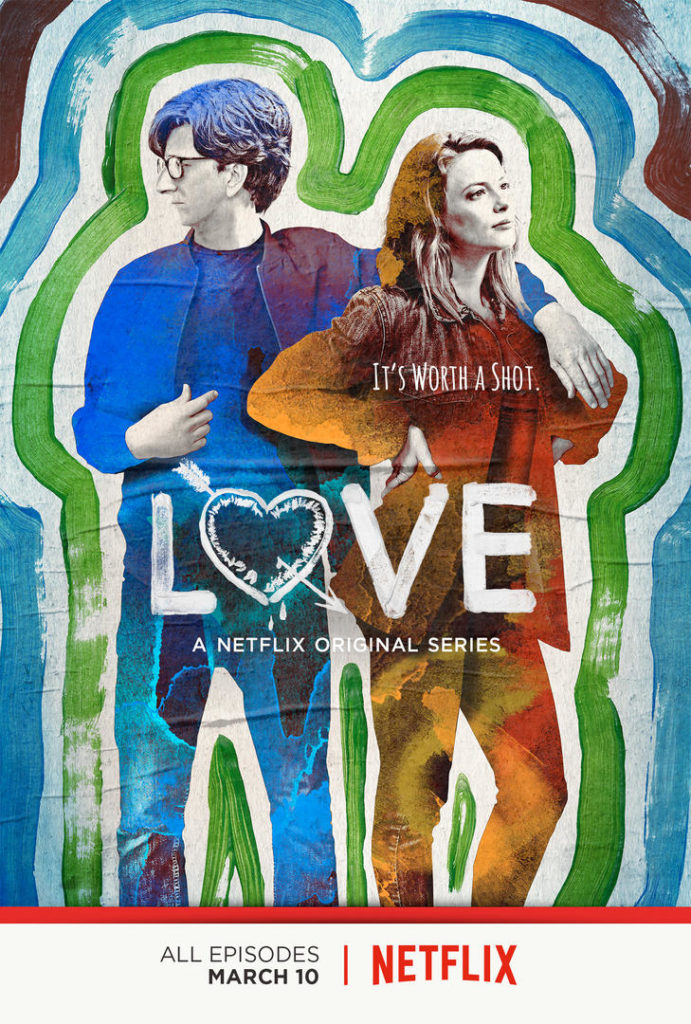 I love Love.
It's Valentine's Day so I can say love an excessive amount, right?
Love it. 
Anyway, Love's new trailer came out and it's a great reminder of why this show is so freaking great. You have two people in the most complicated messed up relationship, and it just feels so real. At the end of the first season I didn't even know if I wanted Gus and Mickey together at all.
We do.
We definitely want them together.
Right?
This next season looks like it's filled with a lot more drugs, and a lot more romantic complications.
Oh, just see for yourself. This trailer is very NSFW, just like this entire series that we adore.
What do you think? Do they belong together or had Mickey completely Britta'd it. (I had to throw in a Community joke, I just had to.) Love season 1 is already streaming if you need to catch up, and season 2 can be found only on Netflix starting March 10th.