We live pretty close to Oshkosh, Wisconsin, yes, Oshkosh like Oshkosh B'Gosh.  So we've had meals at our fair share of places in town, but were so intrigued with their first inaugural Oshkosh restaurant week (AKA #OshoshEatWeek.) 18 restaurants are offering 3-course lunches and dinners from January 25th through January 31st. The 3-course lunch costs $12 while the dinners cost $25. It's such a fun way to explore new restaurants, there were a few restaurants on the list that we had never even heard of and I think we'll have to visit even if we don't get around to them this week.
Our first restaurant week meal was lunch at Becket's and we were so impressed at how much they had to offer for their $12 lunch menu, they had 2-3 options for each course. We were also really excited about how extensive their craft beer menu is, I had a wonderful sour Peachy Pom-Pom from Short's Brewery while AJ had a Lakefront Maibock, those were billed separately from the three-course lunch special of course and so worth it. They also had a kids menu, Aliceana happily ordered mac and cheese and french fries.
For the first course, AJ opted for the Scotch Egg and loved it. I ordered the mac and cheese bites, it was a small portion, made even smaller when I had to share my half with Aliceana. It was incredibly tasty though, the mac and cheese was so creamy and perfectly deep fried.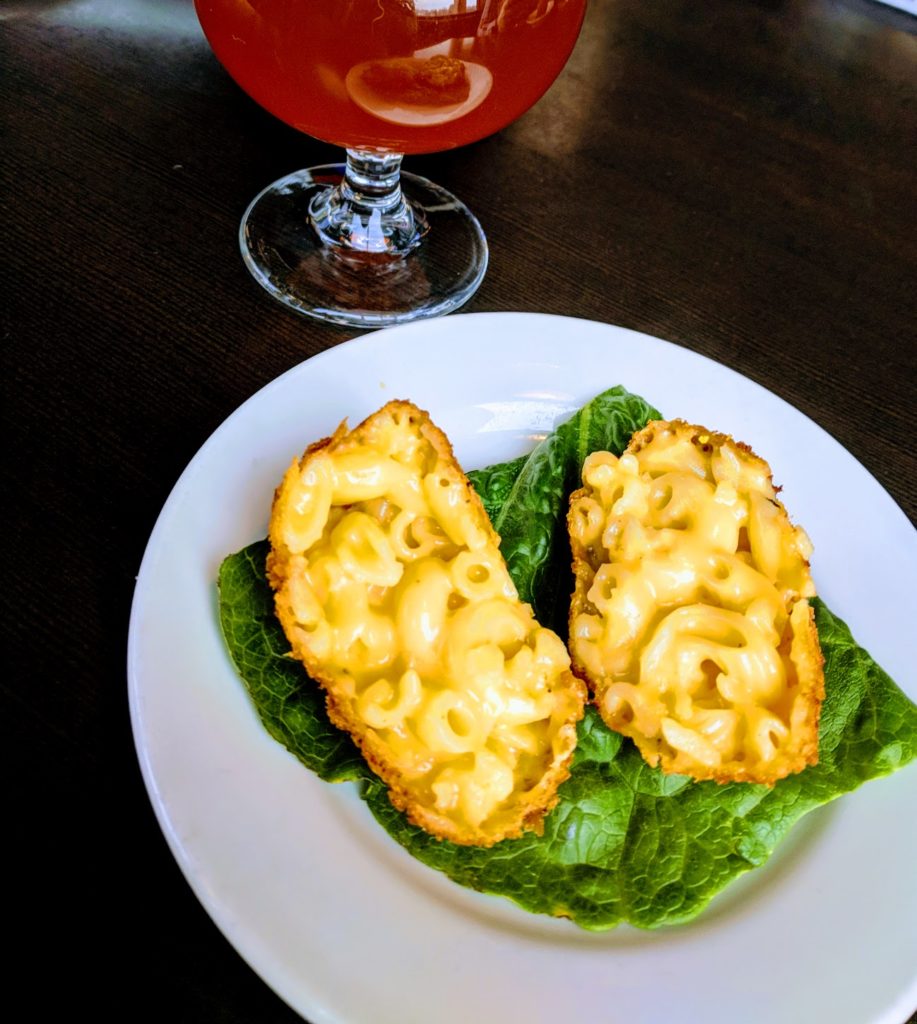 For the next course, AJ and I both ordered the bacon wrapped meatloaf. We didn't know exactly what to expect and were surprised to find it on a bed of mashed potatoes with mushrooms in gravy. The bacon wrapped meatloaf was a simple and delicious meatloaf with generous portions of bacon and a bit of barbeque sauce. This was the best dish I've had in a really long time, I honestly couldn't remember the last time I ate something this delicious. The portions ended up being so hefty that we both took home half of our portion as leftovers.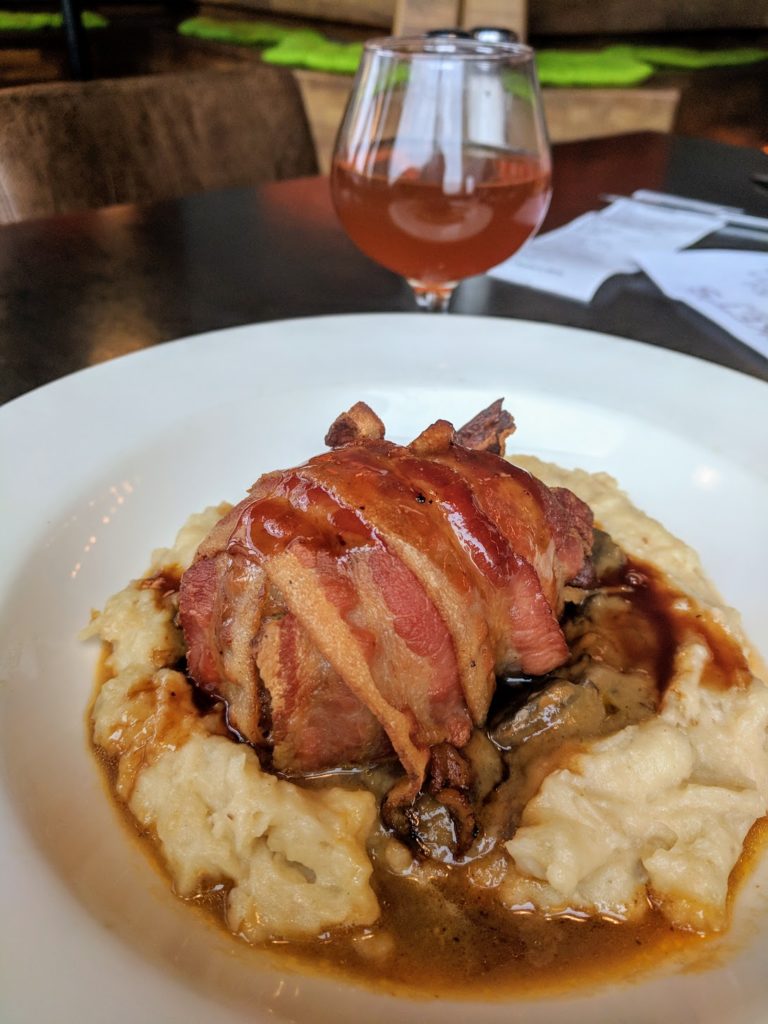 Next up was dessert, let me tell you it was a tough choice between a white chocolate and raspberry bread pudding, a chocolate java bread pudding, or a red velvet cheesecake. I chose the raspberry bread pudding while AJ went the chocolate route, we saw another diner with the red velvet cheesecake and it looked incredible.
The raspberry bread pudding had white chocolate that perfectly balanced the sweetness.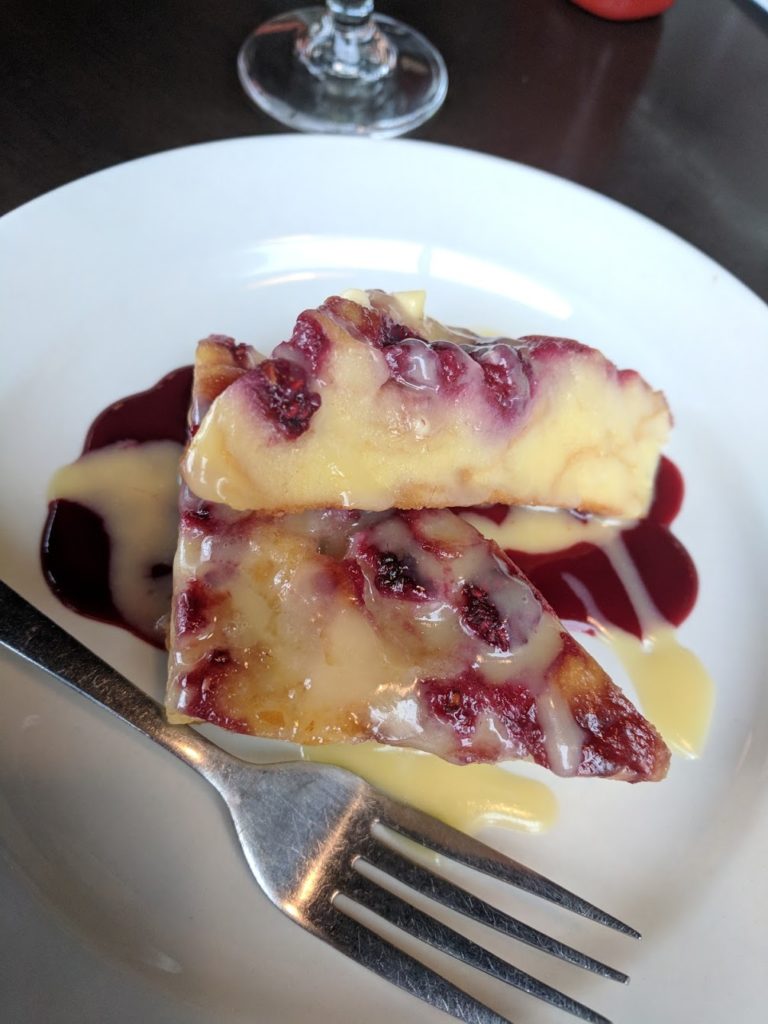 The chocolate java bread pudding was decadent and tasty.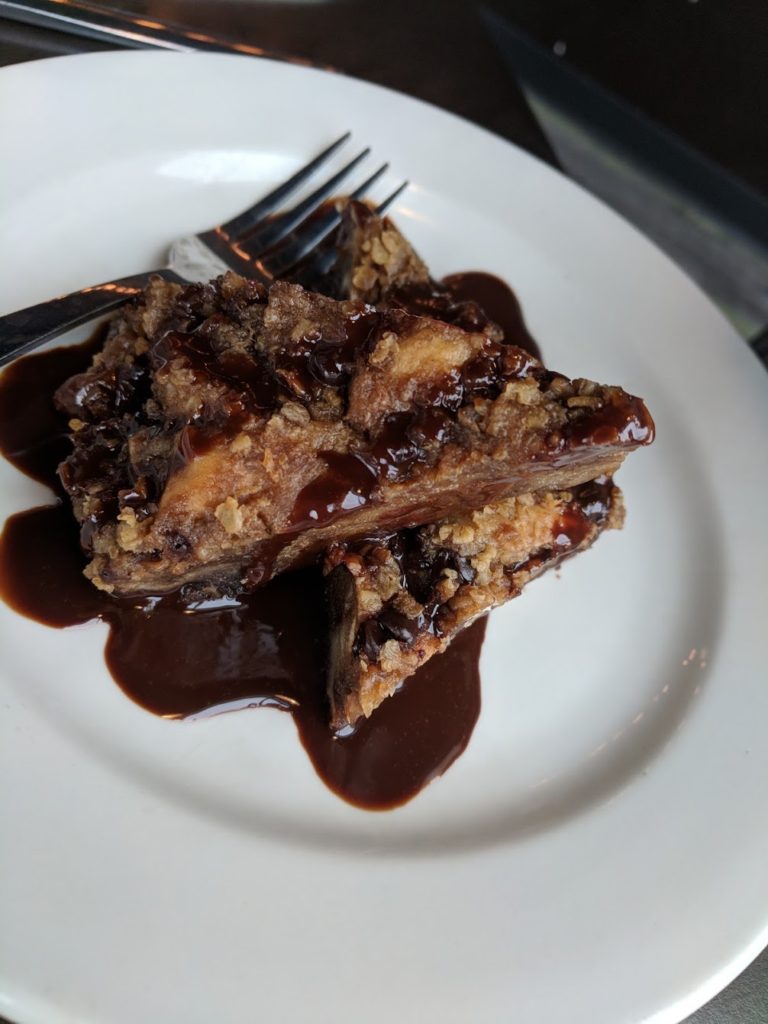 We all shared the desserts, and Aliceana couldn't pick her favorite. We loved the food and atmosphere of Becket's in Oshkosh, it's right on the river which would have been a little nicer if the weather wasn't so grey and rainy.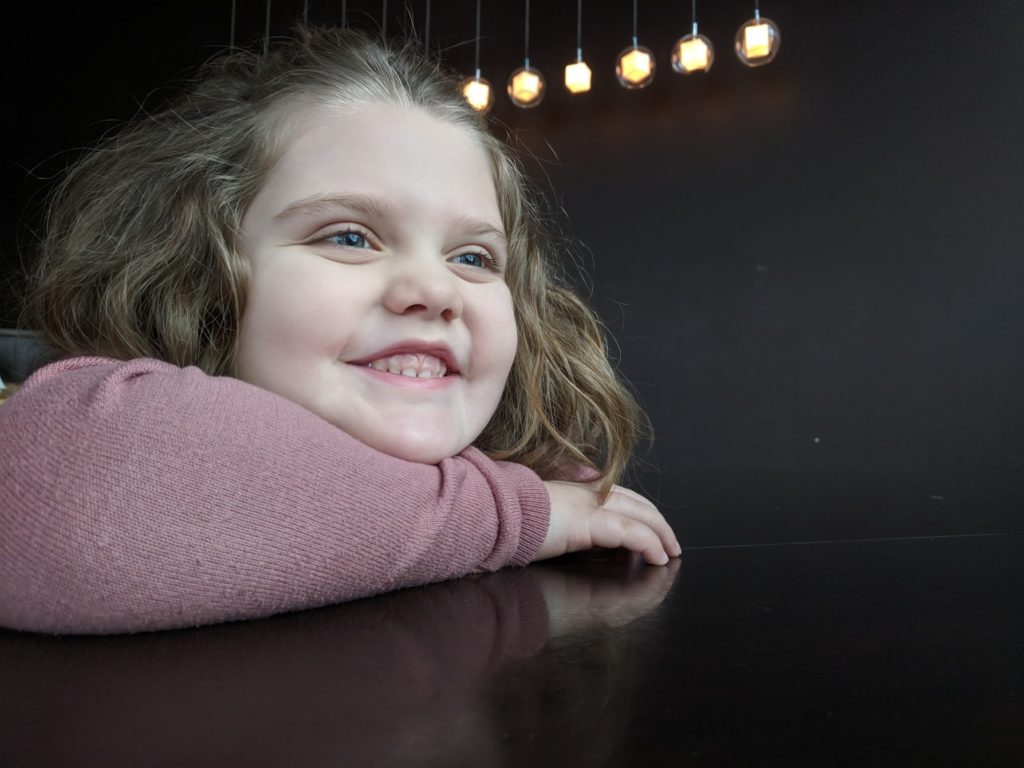 Seriously, how cute is this decor?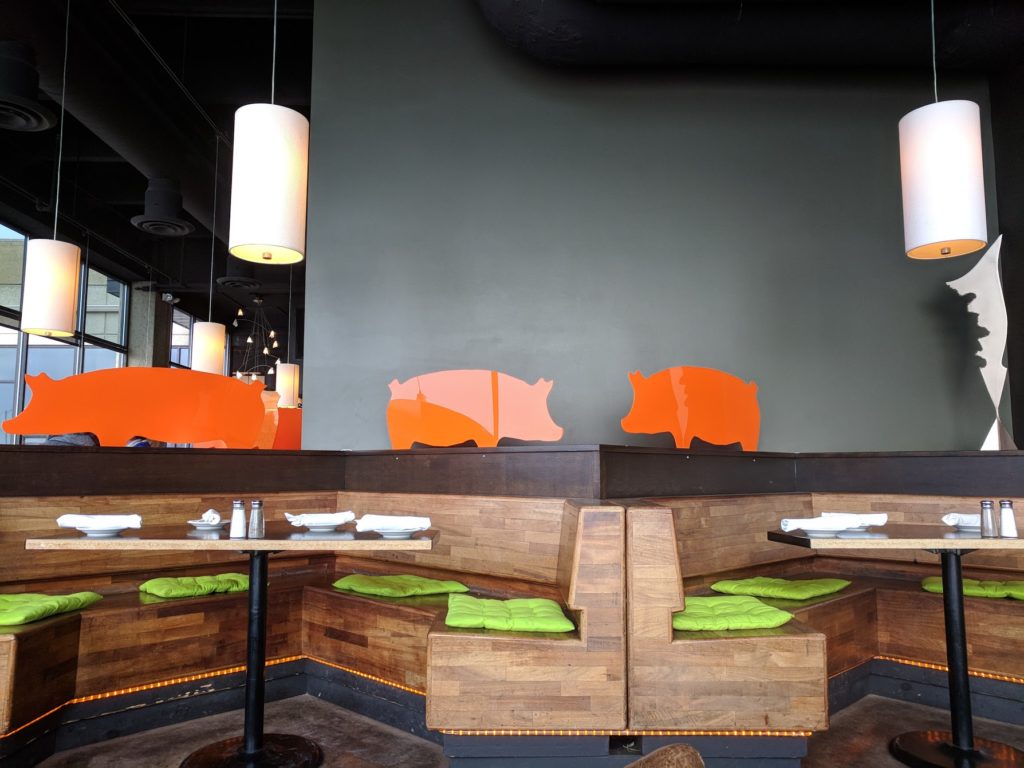 Are you enjoying #OshkoshEatWeek? Which restaurants did you visit?
Written by, Brittany, the geek behind the blog. I share lots of recipes, my thoughts on the latest tech gadgets, my favorite geeky games, and snippets of life as a Work-at-home mom.