Oshkosh Restaurant week has been continuing on, and it goes until January 31st. So we had to have another lunch while we had the chance. If you haven't read our first lunch review of Becket's make sure to go check that out.  During #OshkoshEatWeek 18 restaurants are offering 3-course lunches and dinners from January 25th through January 31st. The 3-course lunch costs $12 while the dinners cost $25. It's such a fun way to explore new restaurants or try new dishes from your old favorites.
Today we went to Manila Resto, honestly, we didn't know that Oshkosh had a restaurant with Filipino and Japanese cuisine s we were thrilled to try it. They offered a very diverse menu for the three-course lunch.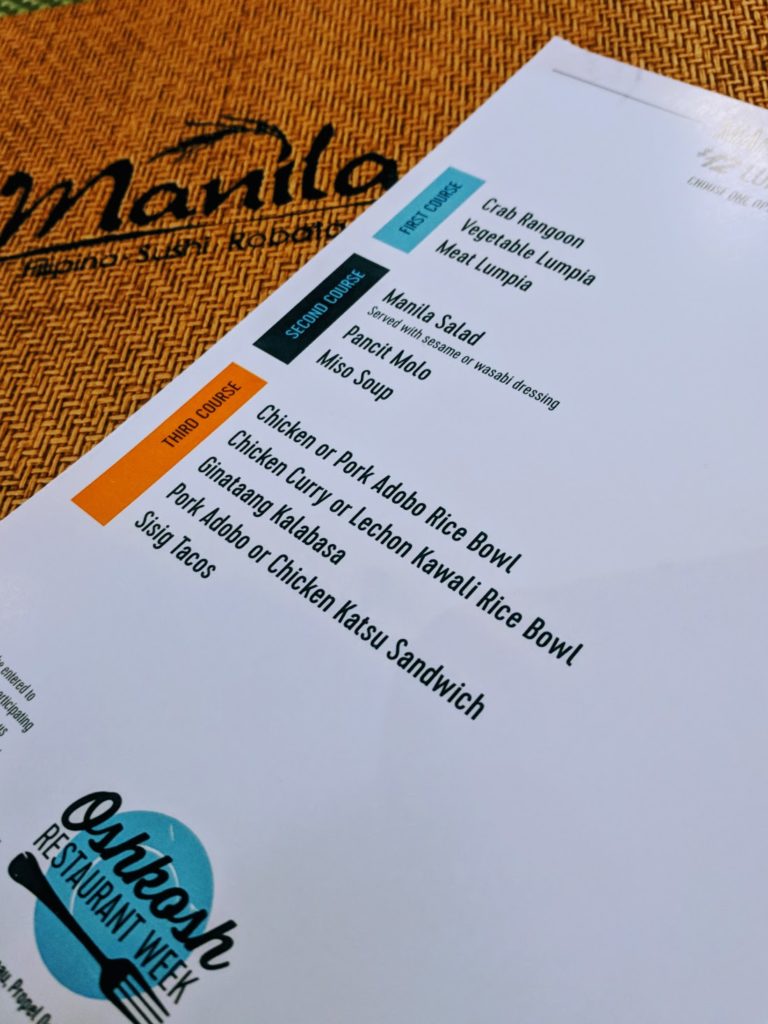 We all started out with the meat lumpia, it was served with a wonderful sweet and sour sauce. This wasn't our first time trying Lumpia, we actually tried it last Summer at LumpiaCity's food truck when it was at 3 Sheeps taproom in Sheboygan. We were excited to try a more traditional take on Lumpia today and it didn't disappoint. It was delicious.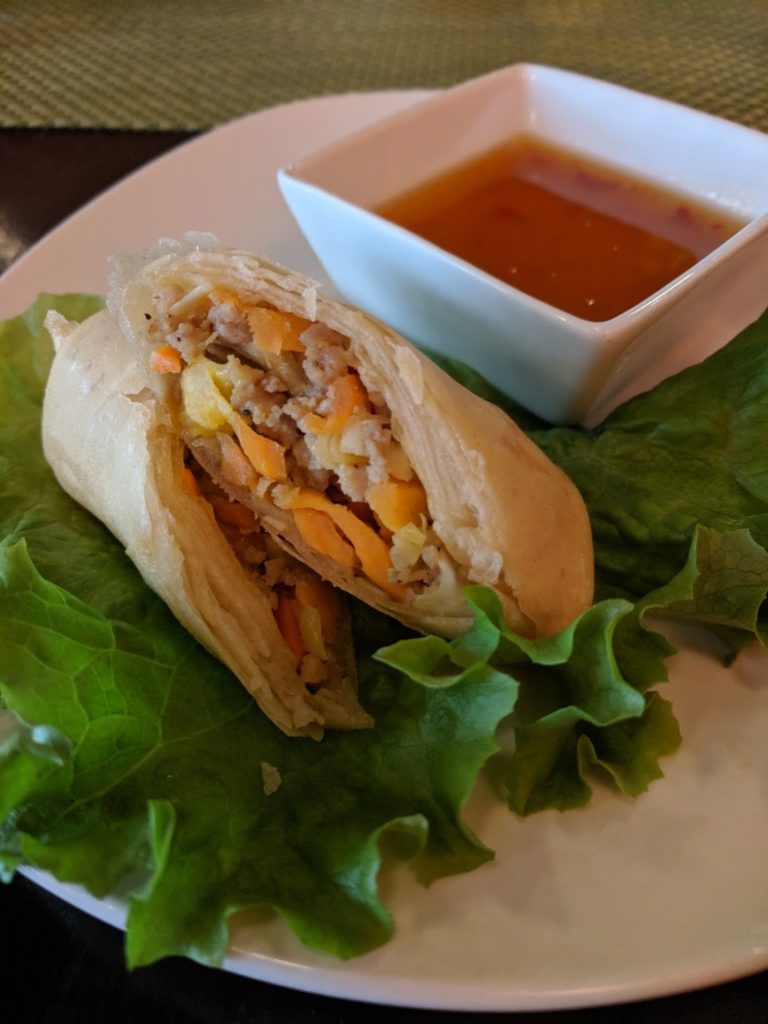 Next, we all had the Pancit Molo, two dumplings in a mushroom broth. The dumplings were absolutely amazing, the noodles were made from scratch.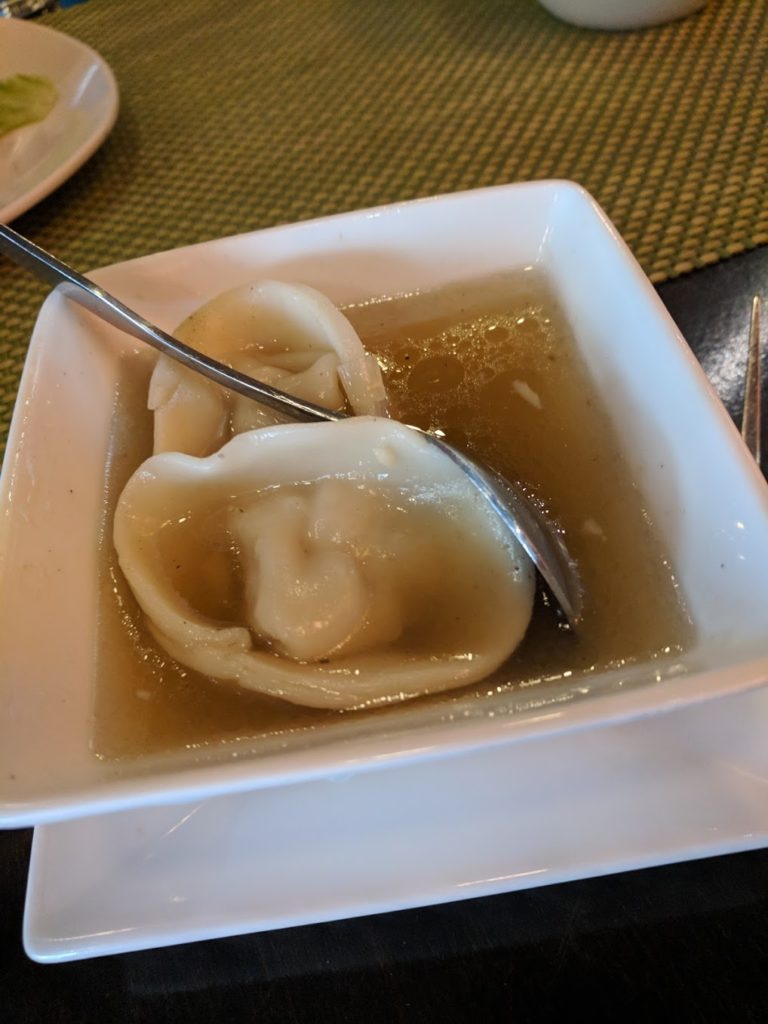 For the last course, we all chose something different. AJ went with the Lechon Kawali Rice Bowl. A bowl of pork belly, rice, and green beans. This came with two sauces on the side and the bite I tried was delicious.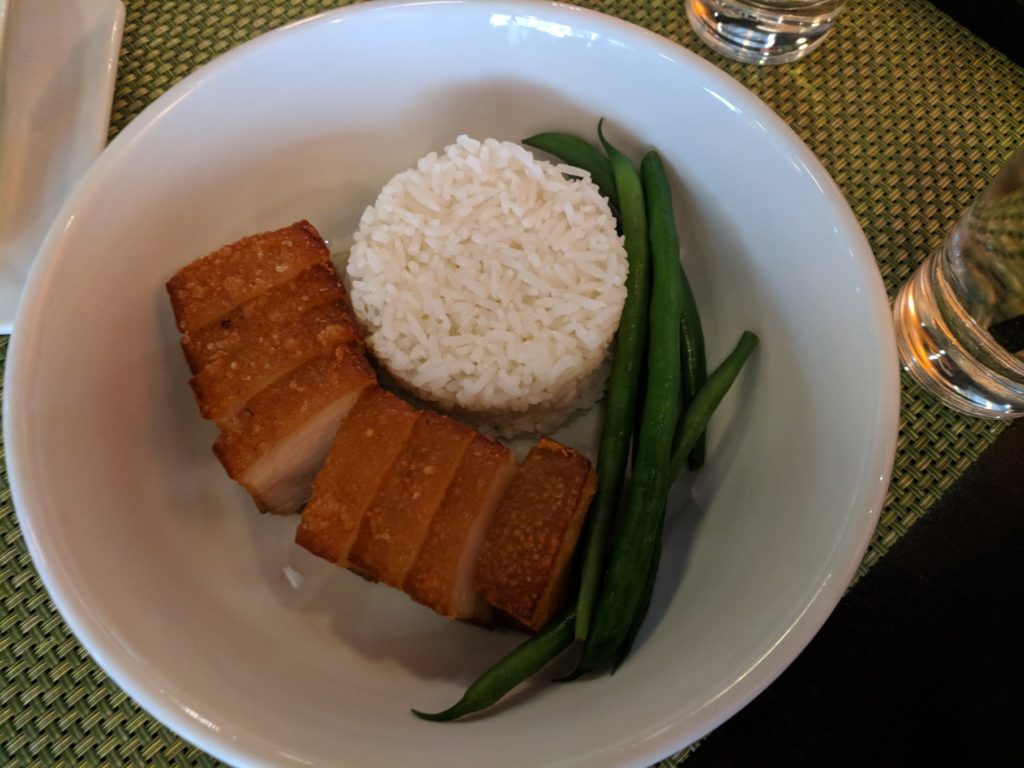 I had the Pork Adobo bowl, the pork was absolutely delicious and carried the flavors of soy sauce and garlic really well. I could eat this for lunch every week.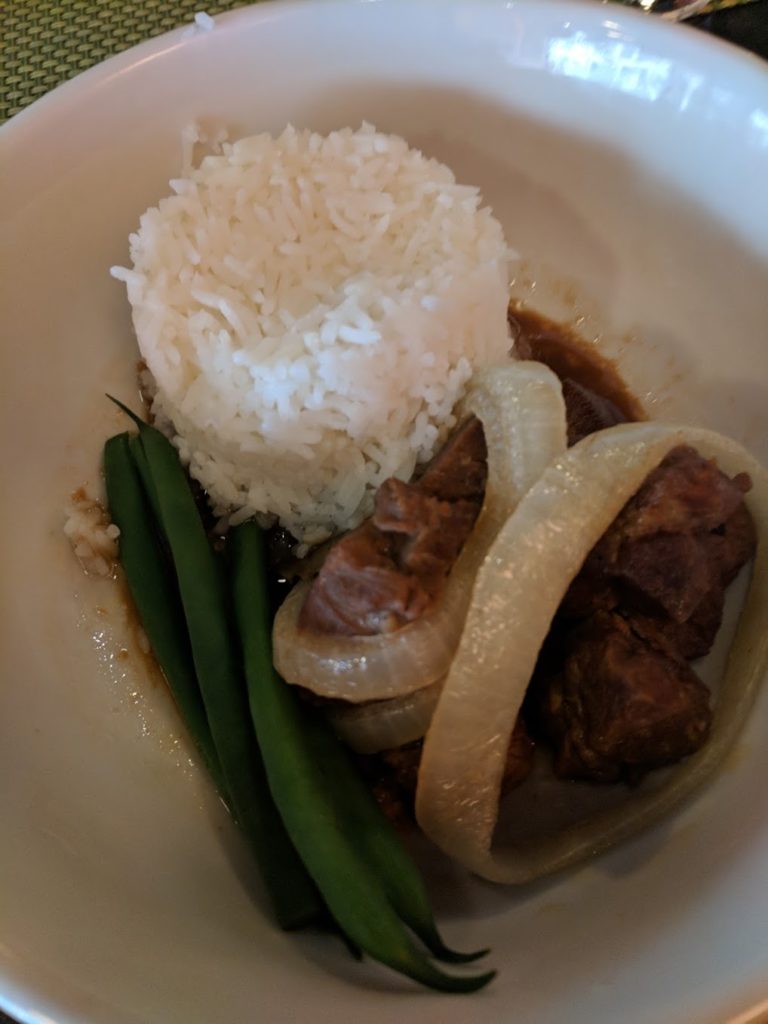 Aliceana's dish looked the most impressive, and it tasted great too. She had the Chicken Katsu sandwich, a panko crusted chicken on a Hawaiin bun with tomato, lettuce, and pickles. The waitress was incredibly kind and gave Aliceana a side of fries too as the sandwich normally comes with a side of soup, but we had already had soup. The next time I'm looking for a great chicken sandwich I know where to go.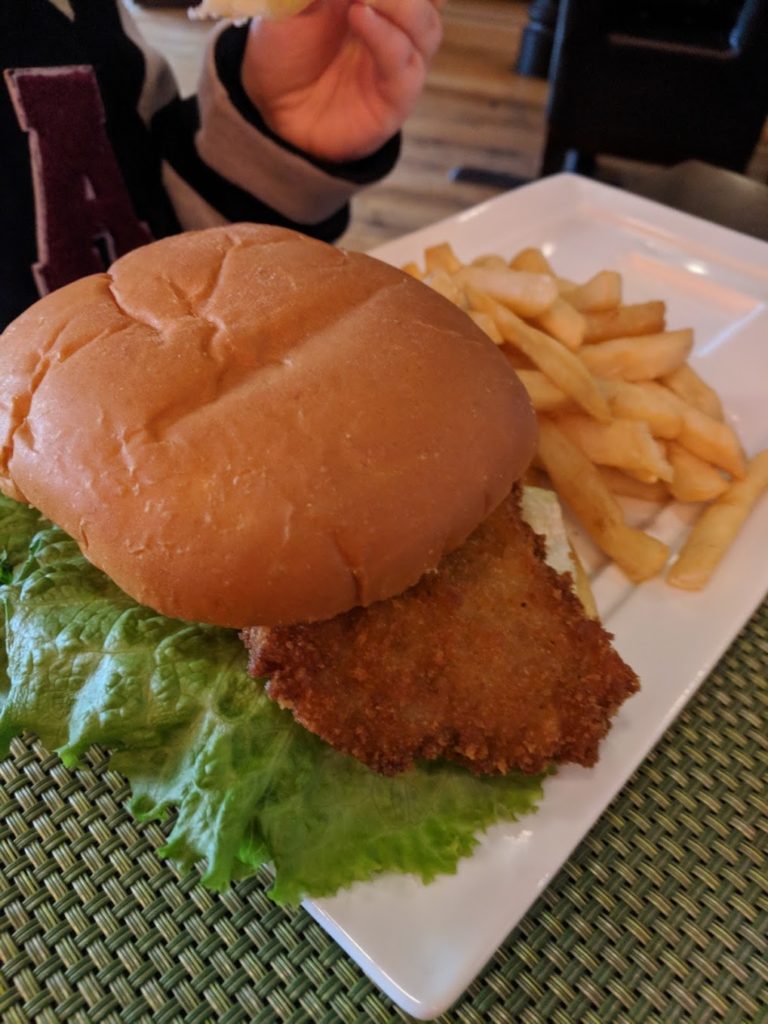 We had so much fun trying all of the different flavors and dishes at Manila Resto and can't wait to go back. It's a gorgeous restaurant and they had some very tempting drinks too.
This will probably be my last meal at this inaugural #OshkoshEatWeek, but I'm hoping it comes back next year! Have you tried any new cuisines recently?
Written by, Brittany, the geek behind the blog. I share lots of recipes, my thoughts on the latest tech gadgets, my favorite geeky games, and snippets of life as a Work-at-home mom.