If I could live off of carbs I would, love them! So a meal comprised of bread dough and pizza toppings is a winner in my book!
This recipe is so simple, even your kids could make it and I'm sure they would love to! 
Aliceana totally helped me make this last night, she ran around in her walker and would occasionally run over by me and pester me until I gave her a pepperoni, then she would motor away again until she wanted more. See? Totally helpful!  
For this recipe you're using store bought bread dough (Rhodes Bread, I love that brand I use their cinnamon rolls in my
Butterscotch Cinnamon Roll recipe
) rolling it out and stuffing it with seasonings, cheese, and pepperoni. You could really put any ingredients you would like in the center. When my vegetarian friend was visiting she stuffed hers with cooked veggie bacon and loved it.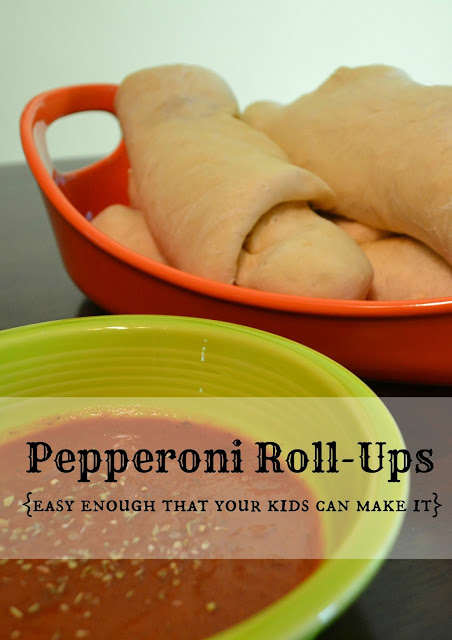 Pepperoni Rolls

Rhodes bread (pack of 3 loaves, found in the freezer section)
Pepperoni
1 cup mozzarella cheese
3 TBSP olive oil
2 tsp garlic seasoning
Parmesan cheese
basil
oregano

1. Make sure to prep your bread dough so it will rise! Place on a greased cookie cover with greased saran wrap (preferably in a sunny spot of your kitchen.) I do this in the morning so they have enough time to rise by the time dinner comes around.

2. Preheat oven to 375* Separate each loaf of bread into two balls of dough.

3. Roll out dough into a rectangle shape as thin as you can get it.

4. In a small bowl combine olive oil and garlic seasoning, brush onto rolled out dough.

5. Layer desired amount of mozzarella cheese, parmesan cheese, basil, and oregano.

6. Place a layer of pepperoni on top of cheeses.

7. Roll them up as tightly as possible. They'll expand a lot when cooked.

8. Brush a little bit of the olive oil mixture on top of each roll. Bake for about 30 minutes, or until bread is golden brown.

9.To serve, cut rolls into slices add a side of marinara sauce for dipping.
Here's a step-by-step of the process.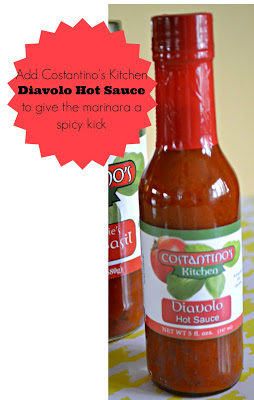 Do your little ones like to help in the kitchen?