This shop has been compensated by Collective Bias, Inc. and its advertiser. All opinions are mine alone.  #FootballFanGame #FiredUpFans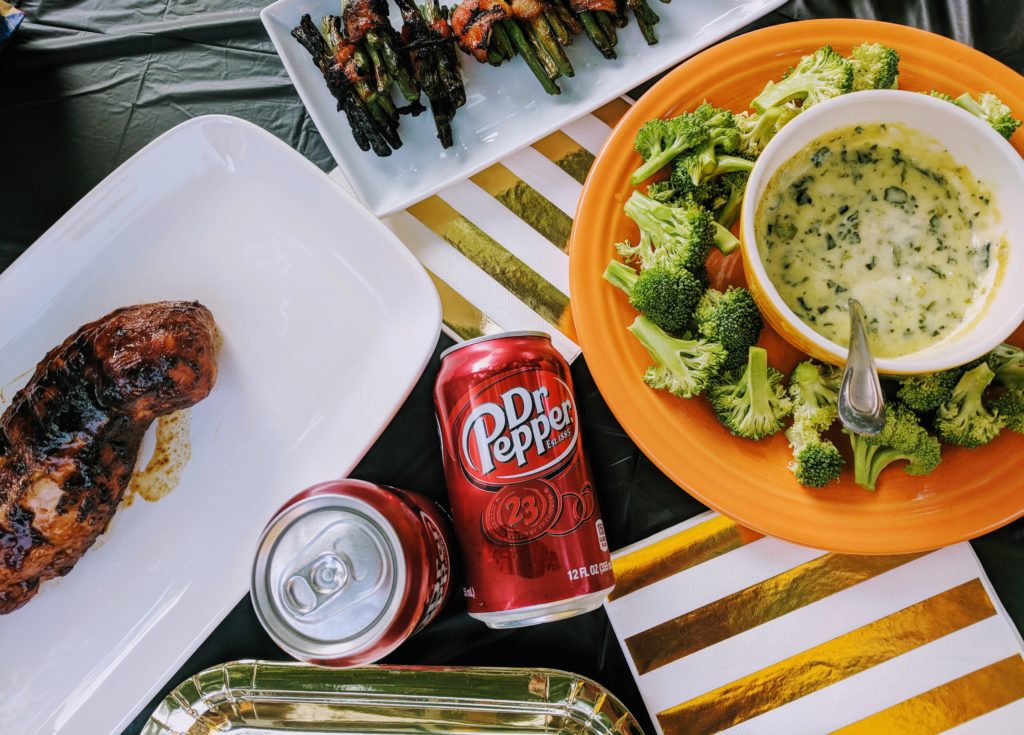 It's college football season, and this year I have a team to cheer on! I'm going to school full-time at a four-year college. It's a big step up from the community college I was going to, and I'm extremely excited. You better believe I stocked up with school swag when I went to my orientation, I'm wearing my black and gold proudly because I've worked so hard to get here. I'm beyond excited for college football to start now that I have my own team to cheer on. I can't wait to go to the games and cheer on my team. So we had a little backyard tailgating party of our own to celebrate with Kingsford® Charcoal with Applewood and Dr Pepper®.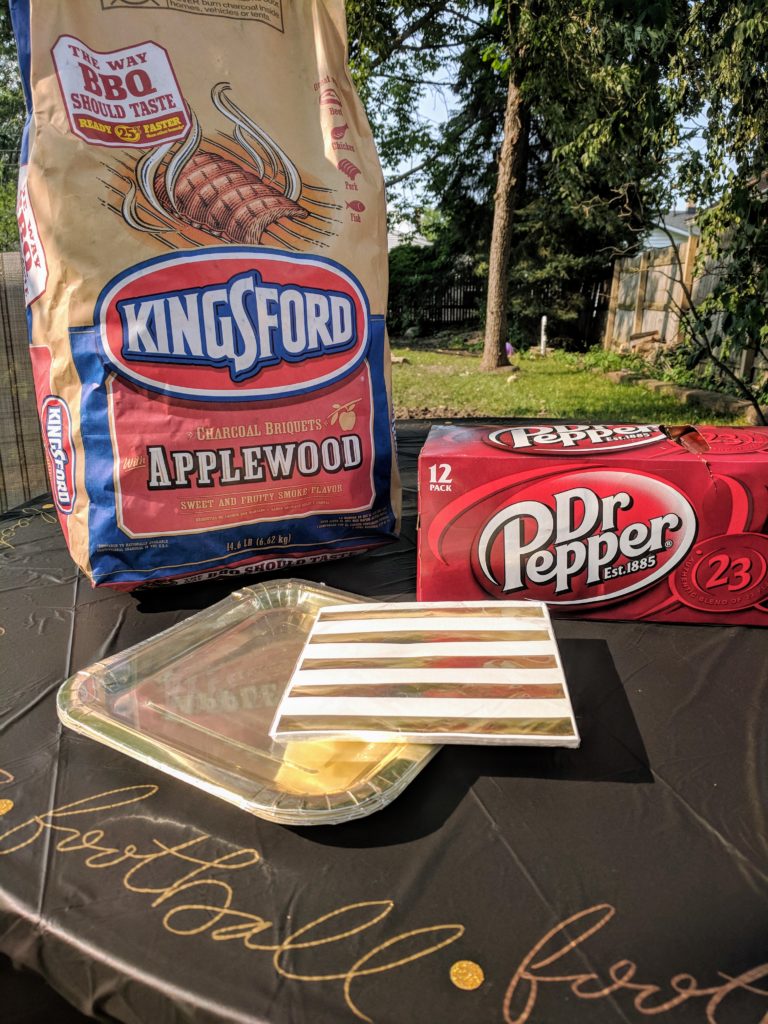 AJ is obsessed with Kingsford. He's the grill master at our house and grills at least once a week, sometimes more. We go through a lot of charcoal every summer, and some in winter, because snow doesn't stop AJ from grilling. When I told AJ about the Kingsford Charcoal with Applewood he was so excited to try it. Kingsford has 100% natural ingredients, it's made in USA with North American ingredients, versatile, easy to light, and maintains consistent flavor.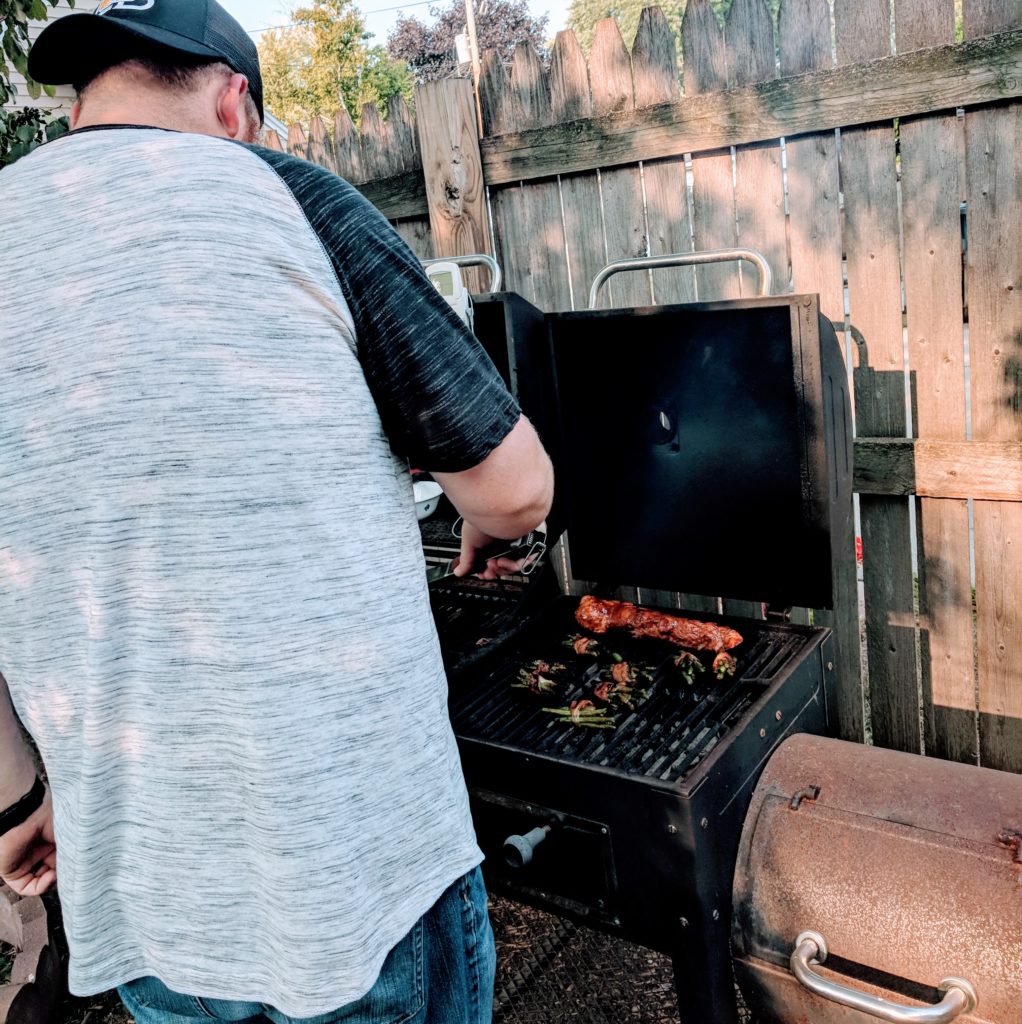 You could actually see the applewood in the briquets, how cool!?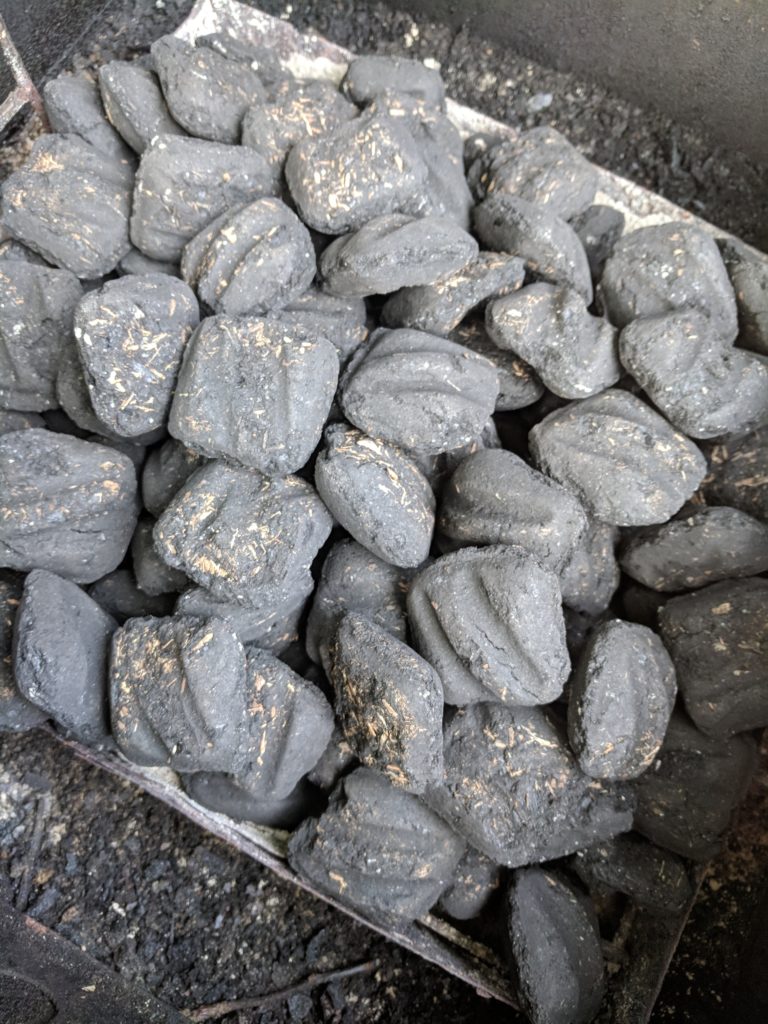 I wish we could grill like this every day.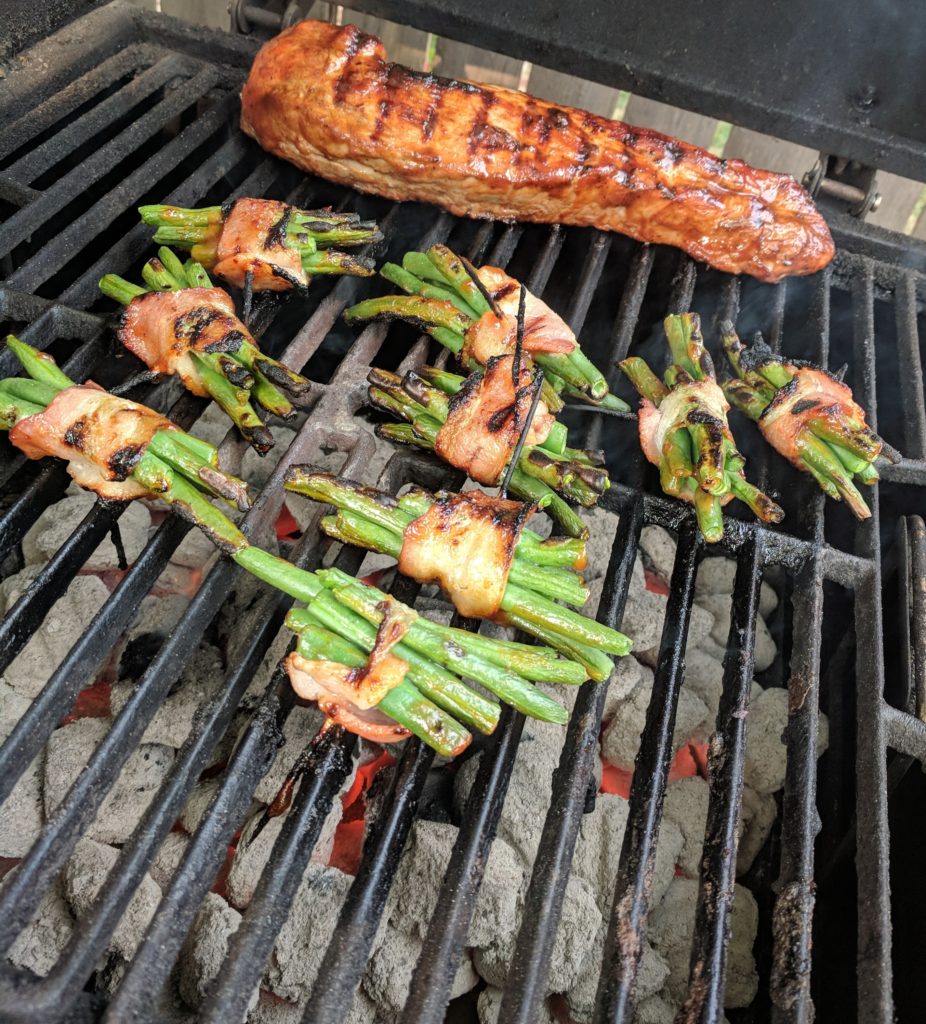 We also enjoyed some Dr Pepper. Dr Pepper is the official drink of college football fans. Rich, indulgent, one of a kind flavor that has been part of college football for over 25 years. It's perfect for tailgating or a backyard party. It was the perfect accompaniment to our grilled pork tenderloin, bacon wrapped grilled green beans and spinach artichoke dip with raw broccoli for dipping.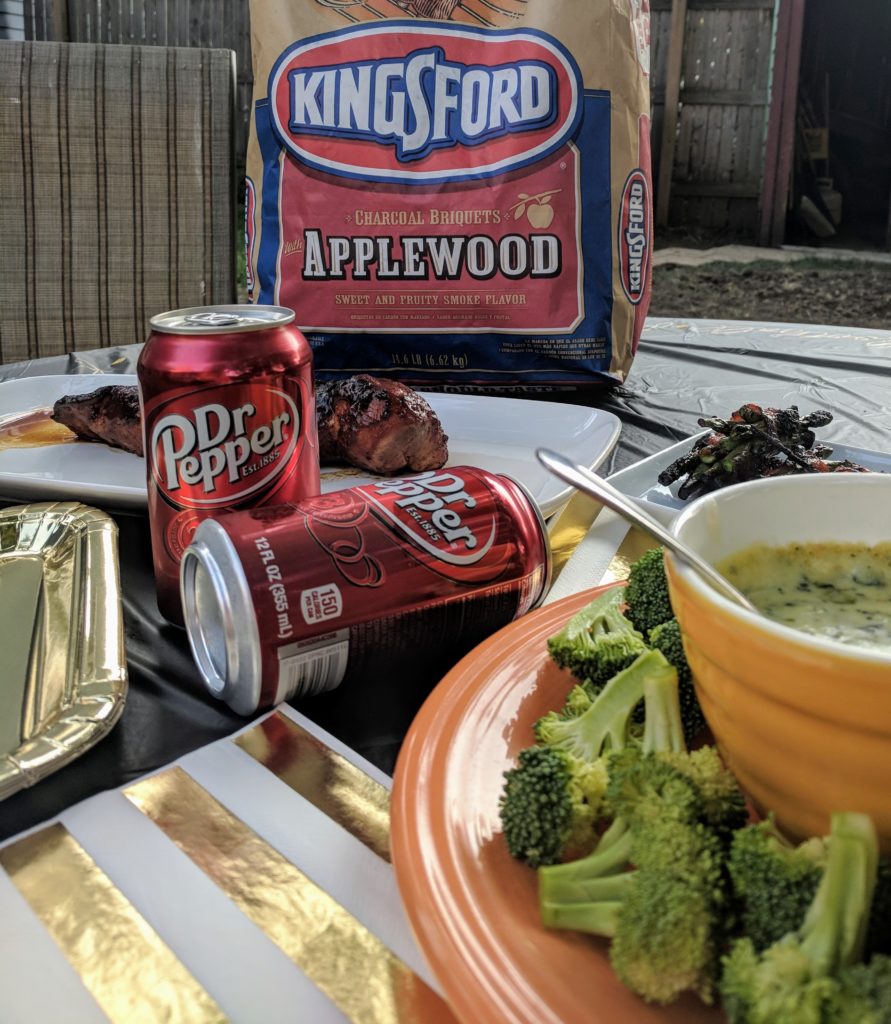 I lettered on a mirror for a selfie backdrop, and it turned out really fun. To make your own backdrop find a vintage mirror (I found mine at a thrift shop) and use a oil based paint pen to write in your fanciest cursive. Go back over your lettering and thicken the lines on your downstrokes. It's that easy to add some fauxligraphy to your tailgating.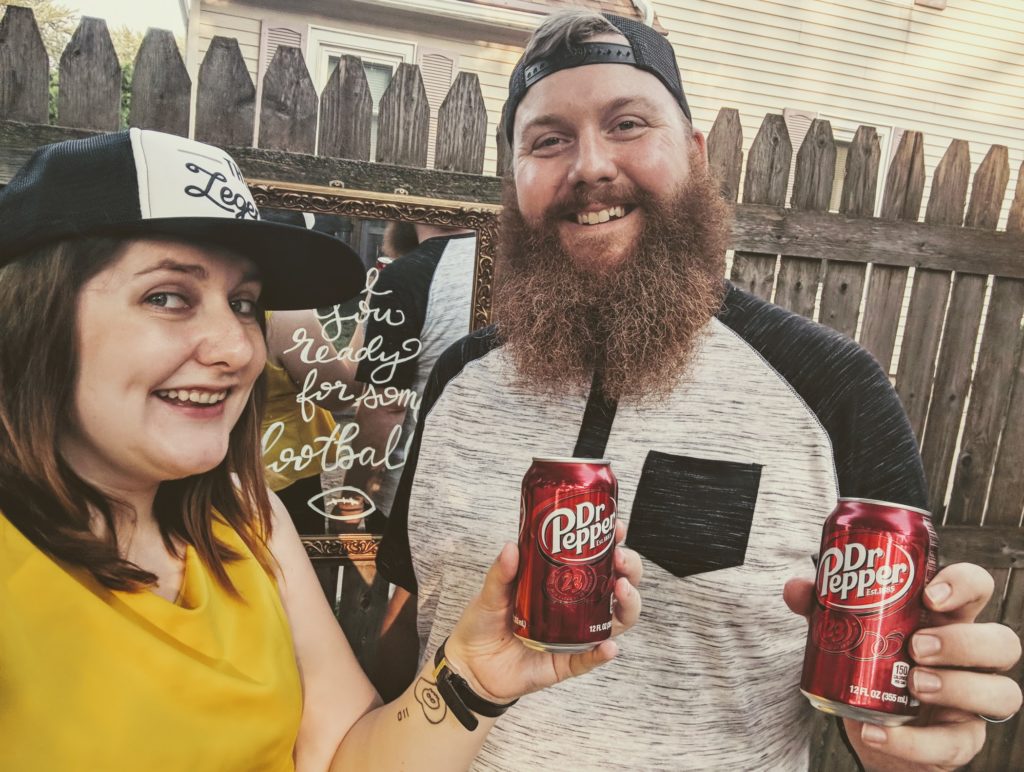 Especially when AJ photobombed me in the mirror.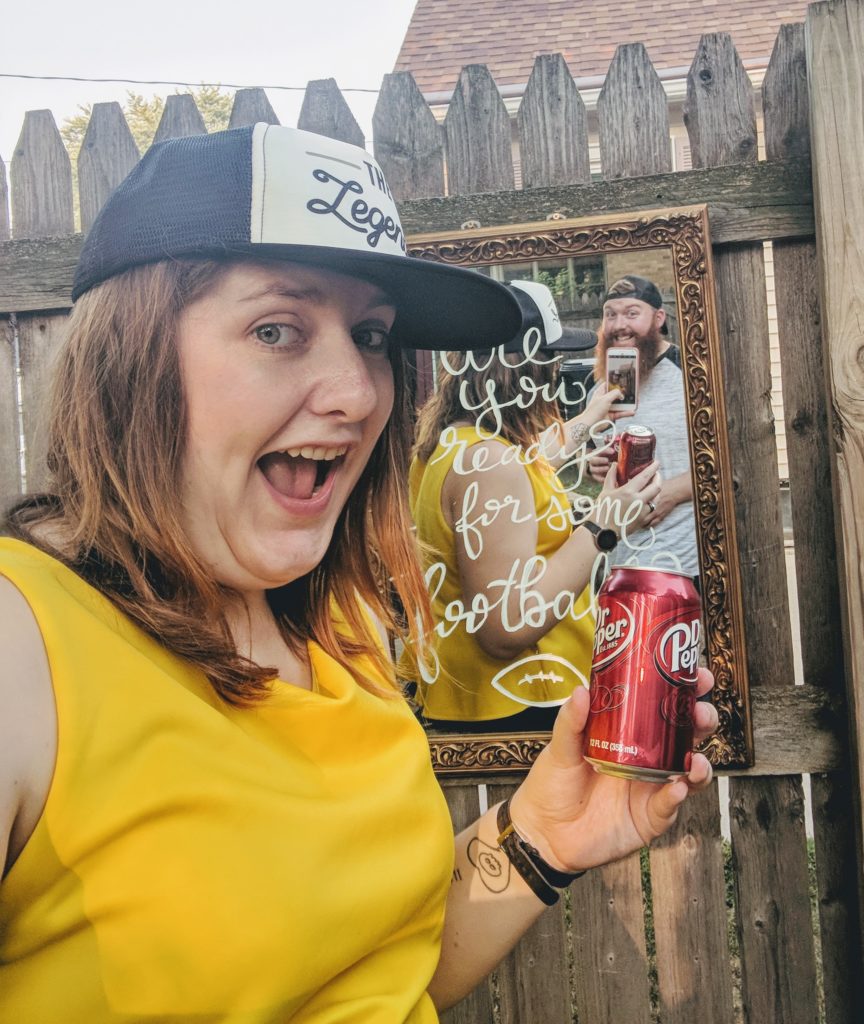 We bought everything we needed for our tailgate at Walmart. I love that I can grab food, charcoal, and party supplies all in one place. It makes shopping so convenient when you can grab everything in one stop. Did you know that Walmart now offers Walmart Online Grocery Pickup to help you save time on game day? I shopped in store so I could grab some black and gold party decorations.
Are you excited about college football starting? I know we are! Get Fired Up for Game Day by clicking here.
Written by, Brittany, the geek behind the blog. I share lots of recipes, my thoughts on the latest tech gadgets, my favorite geeky games, and snippets of life as a Work-at-home mom.