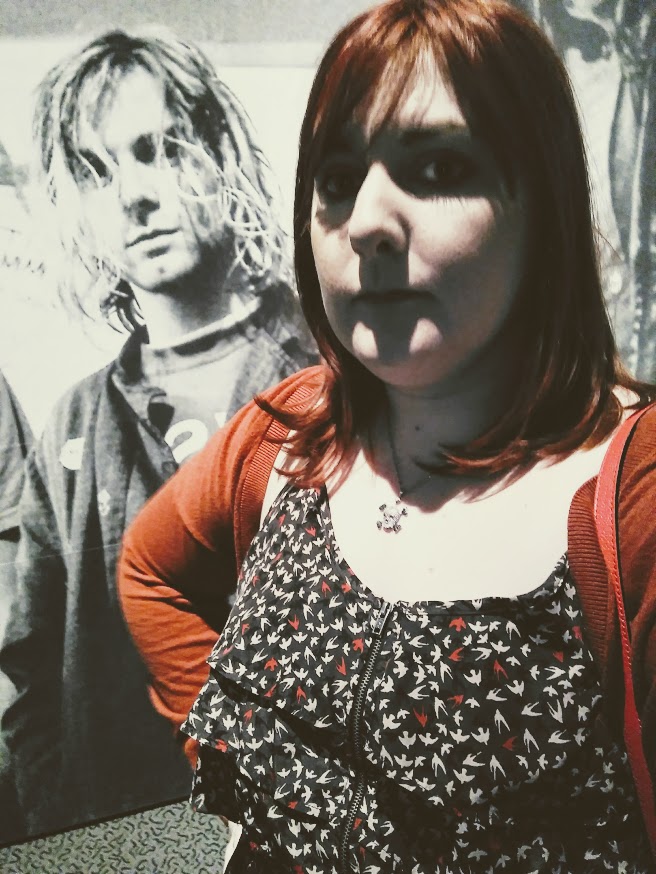 All my life I dreamed of going to the Rock & Roll Hall of Fame, ok maybe not dreamed, but I probably Map Quested it when I was a teen. Cleaveland isn't a terribly long drive away and I thought I would have to take a road trip at some point.
So I was psyched to see how close the Rock & Roll Hall of Fame was from the hotel we were staying at for a weekend trip. That's our Sunday, a magnificent day looking at artifacts from all of the greatest rock bands.
It was really underwhelming. Severely underwhelming.
They tell you that they have 3 levels of exhibits, but really it's just the lower level with a few items scattered on other floors. We whipped through a lot of the level thinking oh there has to be something much better upstairs! The level with the exhibits was weird to navigate too, we kept having to backtrack to see everything.
I admit it was partly my mistake, for some reason I thought they had items from musicians I was really interested in at the time like Green Day and Blink-182. I had this in the back of my head the whole damn time we were looking at things that didn't really interest us. Well, eventually we'll get to the case with a pink Mark Hoppus bass or something from Green Day's Dookie era. Nope. Nope. Nope.
In fact even though Green Day was just recently inducted, they didn't have anything from Green Day. In fact, they didn't have items from many of their inductees. How hard is it to say, "Hey, while you're here for your induction can we get something cool from your long history of a band that you might just have hanging around your house?"
I literally just saw more items from Prince in the freaking Mall of America, in a freaking mall!
The museum boasts it's collection of 70 items from The Beatles, but the collection is pretty sad. They have a few great items like a drum kit, and well known outfits, but quantity was clearly their main goal here. They had items like report cards from elementary school, drivers licenses, and merchandise (some from as recent as the 90's.)
This exhibit is a perfect example, it's all they have from Nirvana shoved in a corner and placed next to creepy freaking puppets from another band.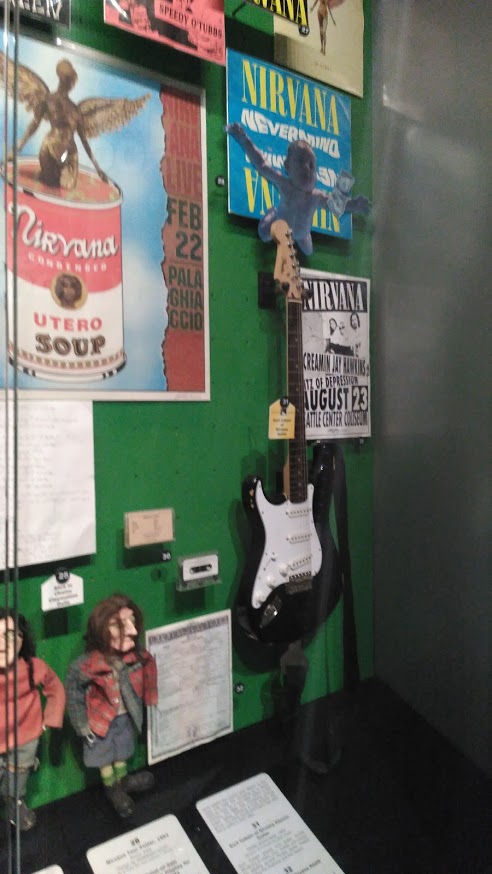 We actually spent more time in The Alternative Press special exhibit that had some really fun and more recent memorabilia.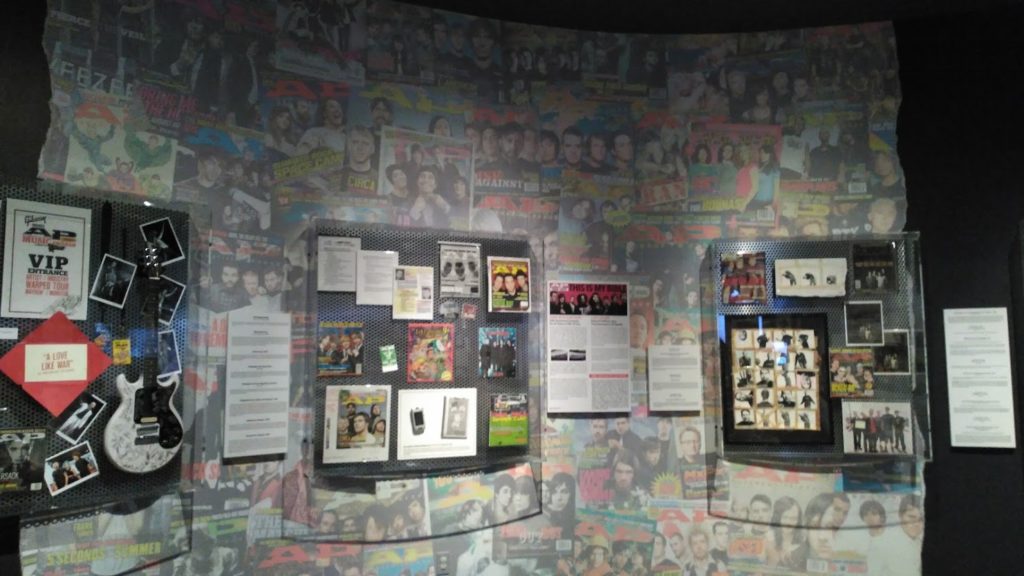 I would only recommend going if you're in the area, don't go out of your way to visit. It's cool to see some of the things, but it was pretty expensive and you can click around their website and see most of the museum anyway.
Written by, Brittany, the geek behind the blog. I share lots of recipes, my thoughts on the latest tech gadgets, my favorite geeky games, and snippets of life as a Work-at-home mom.