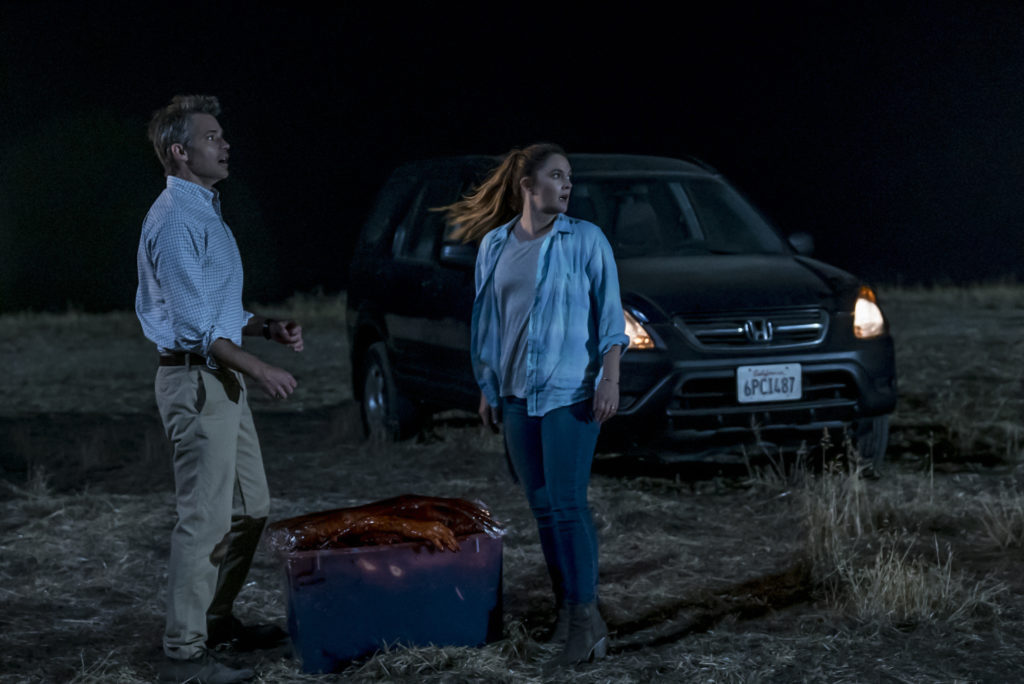 Santa Clarita Diet is the newest witty comedy to hit Netflix. It's dark, it's laugh out loud funny, it's kind of gorey, and oddly…it's relatable.
Drew Barrymore plays your average suburban wife who turns into a sort of human eating zombie. Her husband (Timothy Olyphant) is all in and tries to help her through the process by any means necessary, even if he has to help her kill people. Meanwhile they're lying to their teenage daughter about most of the details in the process. Their medical expert is their neighbor teenage comic book nerd. Oh, and they live between a sheriff and a police officer.
I can't remember if I've ever laughed out loud at a show this often. It's the funniest dark comedy out there. Its great to see normal married couple bickering amongst, you know…plotting and committing murders.
Sheila's so perky as a zombie, she also swears a lot. If being a zombie would be like this, sign me up! Except I'm not sure I would ever be able to handle people smoothies. Although I had a cherry smoothie while watching and it was only mildly disturbing.
As the story progresses, so does the amount of evidence and bodies against our new favorite realtors. This story leaves us with one important question: When is season 2 coming out?