There's something so fun great about funfetti cupcakes that makes these the perfect dessert for celebrating anything. Today we'll say we're celebrating the fact that it's Friday. That's a good enough reason to whip up a batch of cupcakes, right?
I decided that it was time to make my own, from scratch, funfetti cupcakes. They're pretty easy to make and they taste so much better than a boxed mix. I love how pretty these from scratch Funfetti cupcakes turned out.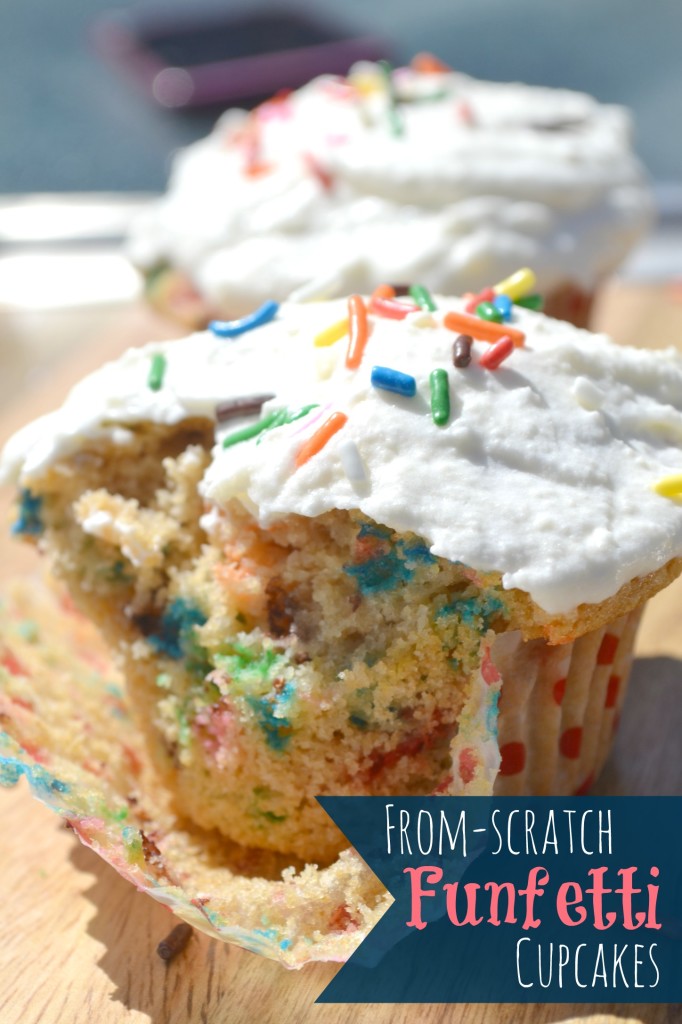 These from scratch funfetti cupcakes are so fun to make, my favorite part is mixing in the sprinkles. It was so fun to slowly fold them in and watch the pretty colors swirl together. Sprinkles are the best to bake with, and they certainly make these cupcakes worthy of any celebration.  It's a whole lot of sprinkles too, a generous half a cup will make a dozen cupcakes. So you will definitely need a good amount of sprinkles for this, don't bother buying the little shakers and go for the tub. Everyone should have a giant tub of brightly colored sprinkles in their kitchen at all times, just like everyone needs at least 5 fun cupcake wrappers to choose from. I think I bought the cupcake liners in the picture at World Market.
See, cupcakes are so much fun to bake. They're definitely one of the prettiest desserts out there.
I would take a cupcake over a slice of cake any day. Although, at this moment cronuts are my all-time favorite dessert. I'm definitely not that ambitious though, I'm pretty sure you won't find me making ordinary croissants either. The process is an art, and I'd rather eat someone elses art.  .
Note that my cupcakes turned out a little darker because I used white whole wheat flour, it's my favorite flour to bake with.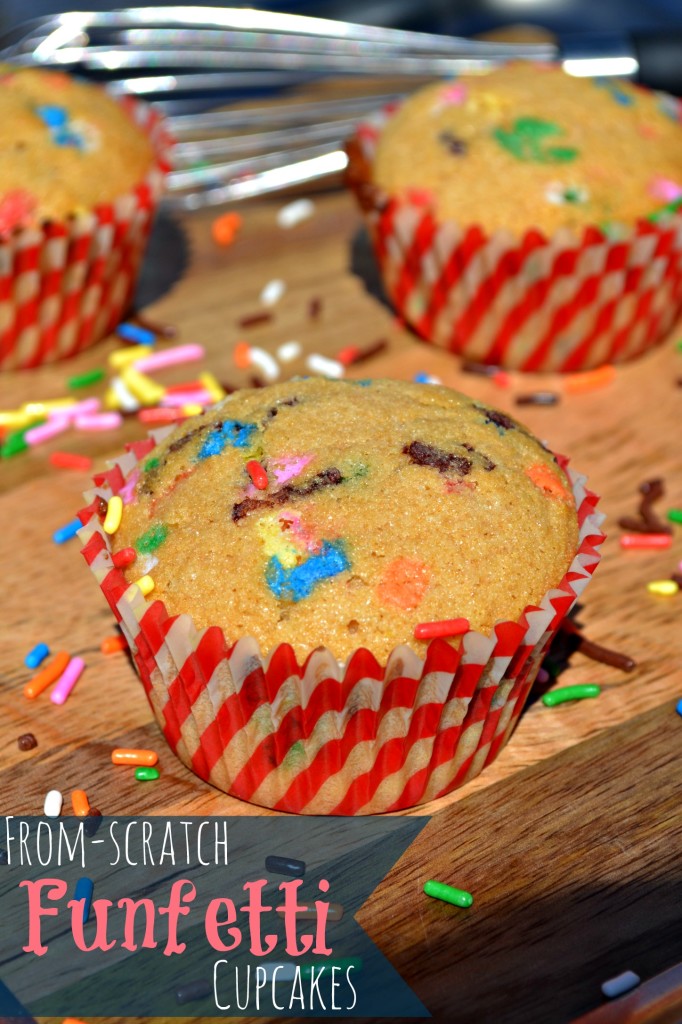 I frosted these from scratch funfetti cupcakes with a whipped butter cream frosting, I'll be sharing that recipe with you next week. It's a sinful combination of homemade whipped cream and homemade butter cream frosting. It's also great for those of us who are challenged in the cake decorating department. I love that these cupcakes almost resemble ice cream cones with this frosting.

Remember, all funfetti cupcakes need to be topped with more sprinkles. It's the official cupcake law. Don't ever break cupcake laws.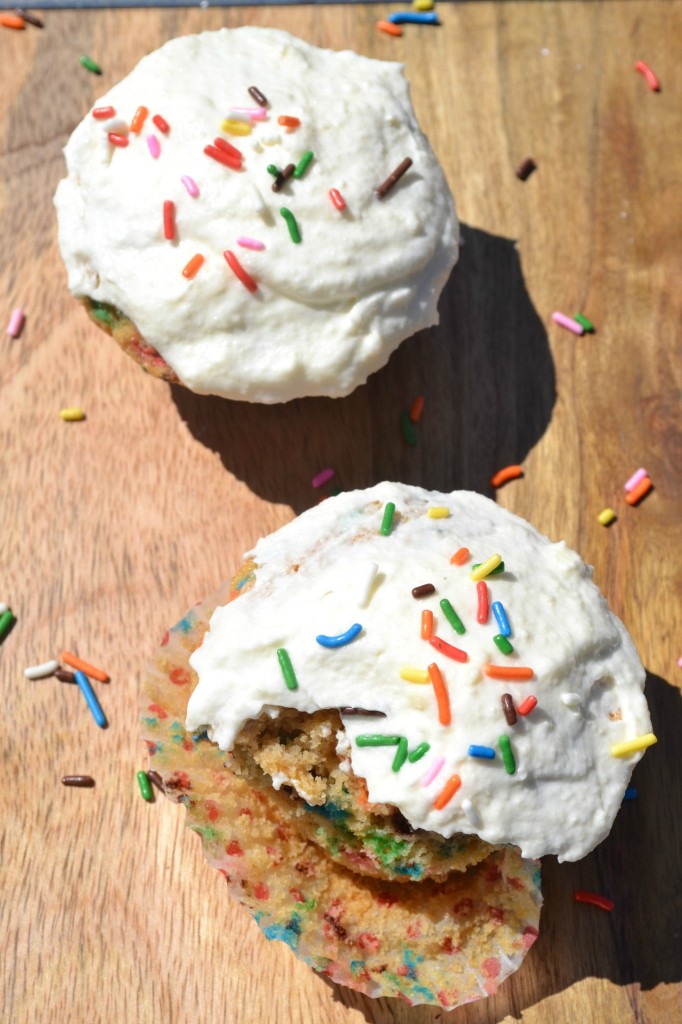 | | | |
| --- | --- | --- |
| From Scratch Funfetti Cupcakes | | Print |
Ingredients
4 egg whites
1 cup milk
2 teaspoons vanilla
3 cups flour
1½ cups sugar
4 teaspoons baking powder
¼ teaspoon salt
¾ cups butter, softened
½ cup Sprinkles
Instructions
Preheat oven to 350 degrees and line a cupcake pan with paper liners.
Ina medium sized bowl, whisk together egg whites, vanilla, and milk.
In a large mixing bowl; add dry ingredients. Blend the dry ingredients with butter and half of the liquid mixture.
Then add the remaining mixture, and mix until combined.
Fold in sprinkles and fill paper liners half way with batter.
Bake for 18-20 minutes.
Frost with your favorite frosting and garnish with more sprinkles.
Written by, Brittany, the geek behind the blog. I share lots of recipes, my thoughts on the latest tech gadgets, my favorite geeky games, and snippets of life as a Work-at-home mom.