You'll find affiliate links in this tutorial to help you make these really cool Christmas crackers!
If you watch shows from "across the pond" you'll notice a Christmas tradition that we don't have over here in America, but it's an awesome one. You'll definitely notice these in Doctor Who fellow Whovians.
I'm talking about Christmas crackers, these great little tubes filled with goodies. Traditionally they hold little prizes, a little joke, and a paper crown. Last year we bought some premade Christmas crackers, and it was really fun, so this year I thought I'd make my own.
…but geeky, of course..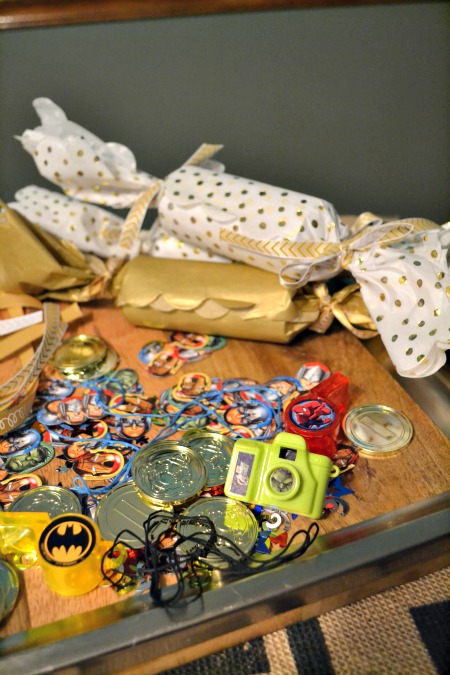 I made these super last minute so I didn't include snaps, they're really hard to find! and I couldn't find paper hats either, next year I'll buy ahead of time online.
Oh hey look a quick search and I find snaps and crowns in one package on Amazon of course.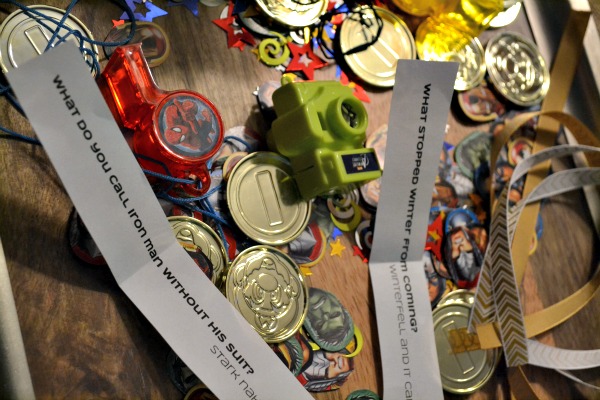 Instead I just took toilet paper tubes, filled them with goodies from the party store and some cheesy geek jokes I found online, wrapped them in a piece of tissue paper with some pretty ribbon, and voila, super easy Christmas crackers.
I found cute clicking cameras and whistles at Party City, if you go to the store you can buy them in singles and mix and match.
I was actually most excited about the Marvel Confetti, how cute is that!?
…or maybe the Mario coins are better than the confetti.
The jokes were found with a quick Google search, then I found Jokes 4 Us and I was all set with cheesy one liners about Game of Thrones, Doctor Who, Star Wars, Iron Man, and something else that I can't remember now.
I actually fond a really cool scalloped tissue paper at Target of course, and the ribbon was $1 each spool at Walmart.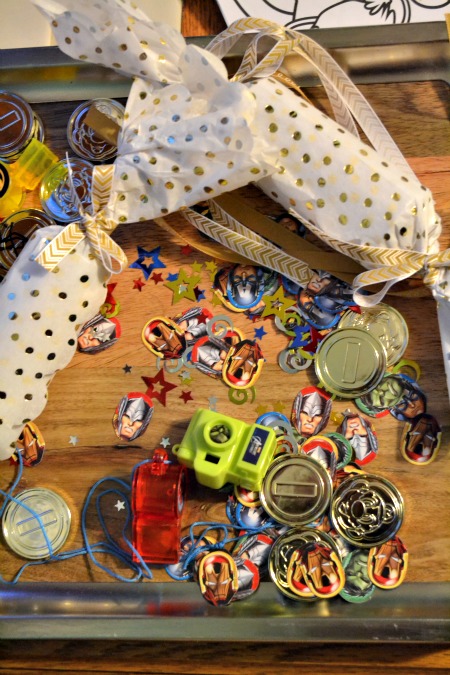 Watch out Daleks might invade your Christmas Crackers. This is actually a Dalek Yahtzee cup, but I'm pretty much in love with using it as decor around the house.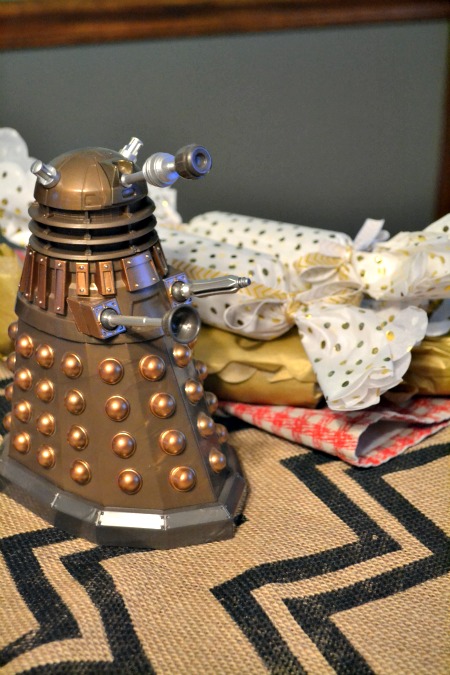 I love that these look really pretty on the outside, but inside, it's pretty much a giant geeky kids party. Just the way we like to live life.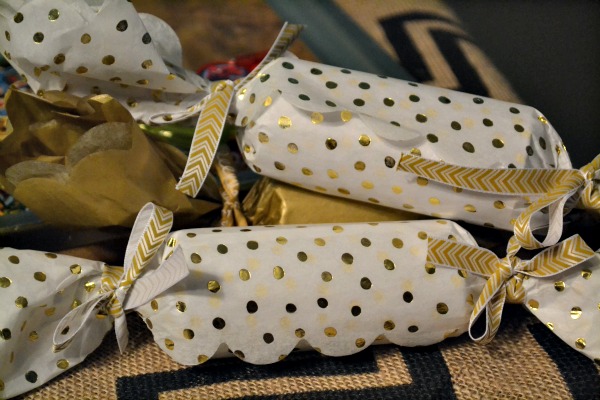 What kind of Christmas crackers are your favorite? Would you make fun themed crackers like we did? Let me know in the comments!
Written by, Brittany, the geek behind the blog. I share lots of recipes, my thoughts on the latest tech gadgets, my favorite geeky games, and snippets of life as a Work-at-home mom.