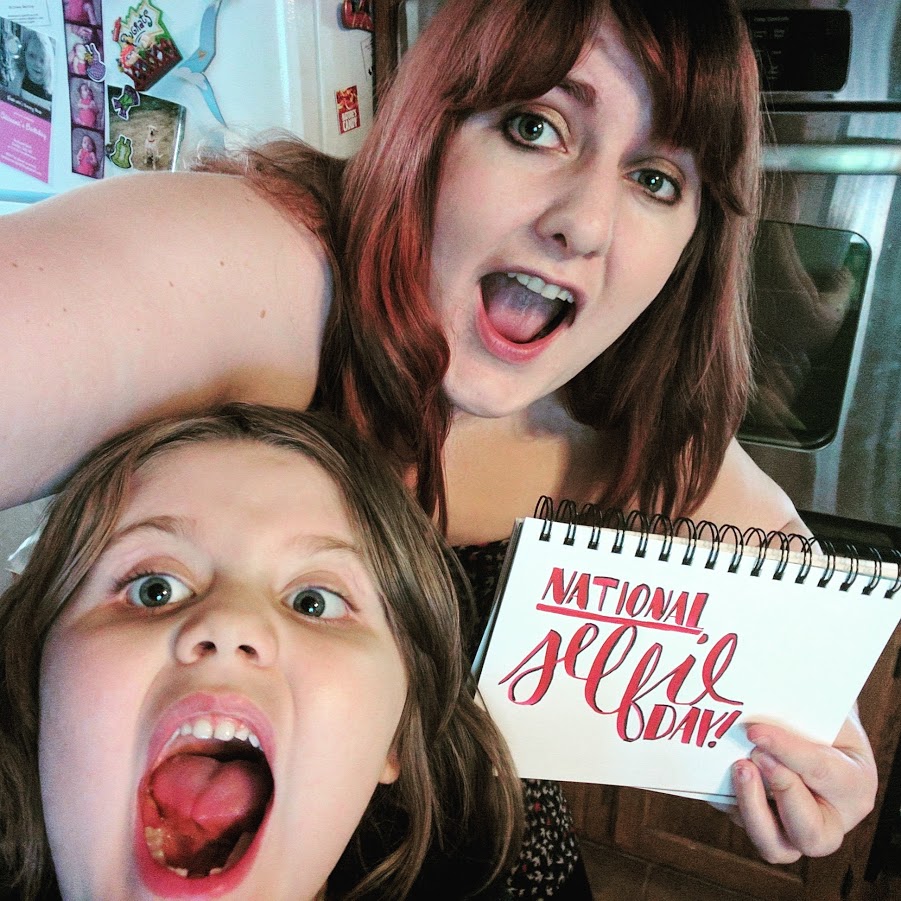 This post is sponsored, but all opinions and words are my own.
As a mom, I'm typically behind the camera not in front of it. We always go do really fun things, and from the photographic evidence you would think that AJ and Aliceana do everything together as a duo instead of our actual trio (not to be confused with our adorable dog Trio.) So I started taking selfies with Aliceana, often, like maybe too often. It's fun though, and it's  way to get the two of us or sometimes even the three of us in a photo together. Today is National Selfie Day so I partnered with U.S. Cellular to bring your tips on how to snag a perfect selfie.
The key to a good selfie shot is to make sure that your device has a front-facing camera. The iPhone 7 offers a 7 megapixel front-facing camera for high-quality selfies. Similarly, the Samsung Galaxy S8 includes a front-facing "selfie camera" which has Smart Auto Focus to track faces and make sure everyone in the selfie is clear and in focus.
Use the right light. Selfie-takers should avoid fluorescent lights and instead opt for natural, indirect light such as outside or near a window, and be sure the light is coming from behind. The best lighting is the golden hour before sunset – that natural glow can't be beat. Never ever use flash, just say no to flash in any photo that you take ever in the history of ever.
Work the angles. You can experiment with different camera angles by tilting the device slightly off center and sideways to find the "good side" of your face. While it may seem unnatural at first, selfie professionals recommend leaning your head to one side or, alternatively, angling the camera. A selfie taken at an angle is almost always more flattering than one taken straight-on. I'm always yelling at AJ to take photos from above, he works in the beer industry and he's always using selfies to promote his brand…but they're almost always unflattering nostril shots. He'll learn someday.
Spotlight activities. With U.S. Cellular's high-quality network, capturing and sharing selfies from a hike, vacation, concert, trendy new restaurant, or with best friends is easy and quick
Crop before posting. Selfie-takers should remember that for a perfect "photo finish," they should pay attention to what's happening behind them to avoid any awkward backgrounds. I totally cropped out a pile of reusable tote bags that tried to sneak their way into our picture.
3 second timers are your friend Set the timer on your phone, find the optimal position and take the best selfie ever.
What are your favorite selfie tips? Share them in the comments below!