This shop has been compensated by Collective Bias, Inc., Abreva, Breathe Right, Clorox, Robitussin and Theraflu. All opinions are mine alone. #SoothesOfTheSeason #CollectiveBias
It has already been pretty snowy here in Wisconsin, and we'll probably have plenty of snow days this Winter. In fact, as I'm typing this I glanced out the window to see little snowflakes flying through our yard. Now that Aliceana is getting older we're able to do a lot more in the snow, so this year I made a snow day bucket list.
This way we can make sure we get everything on our list done, and I made it a little fun. Well just pick a stick out of this jar and see what kind of snow day activity we'll be doing that day.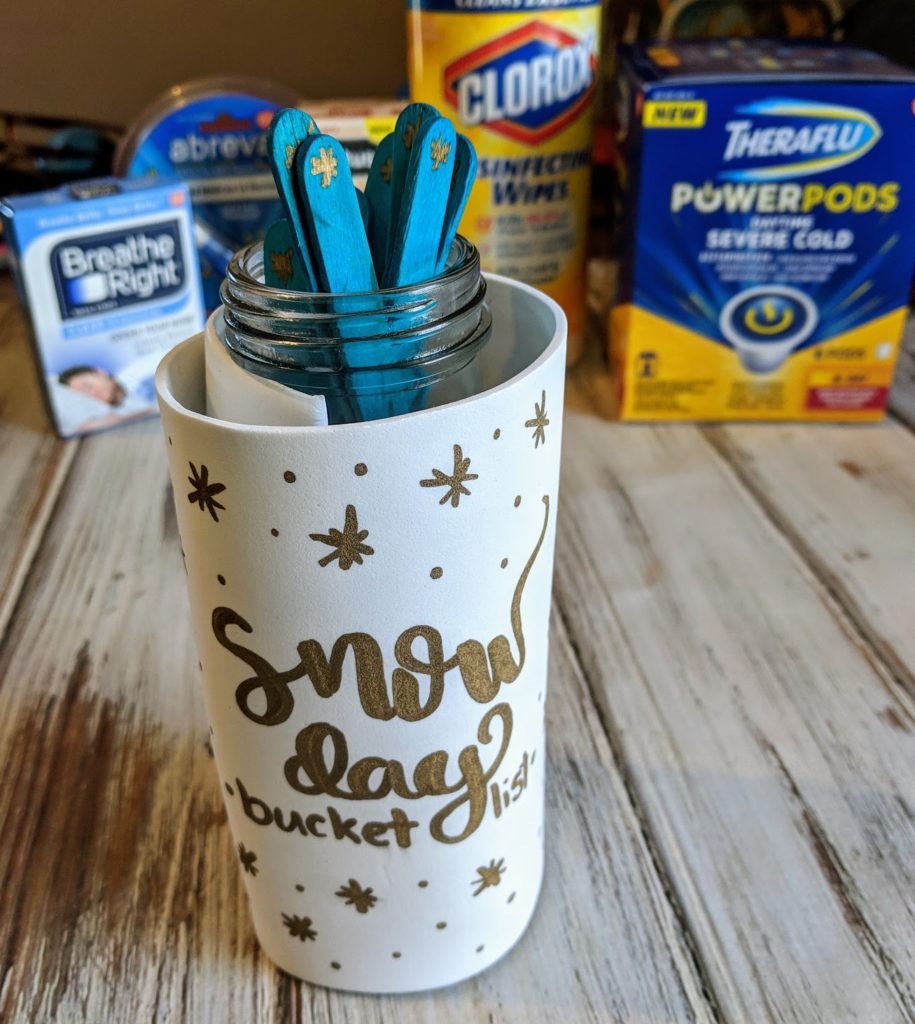 First I wrote some activity ideas on popsicle sticks. I wrote about a dozen, everything from maple syrup snow candy to building a snowman.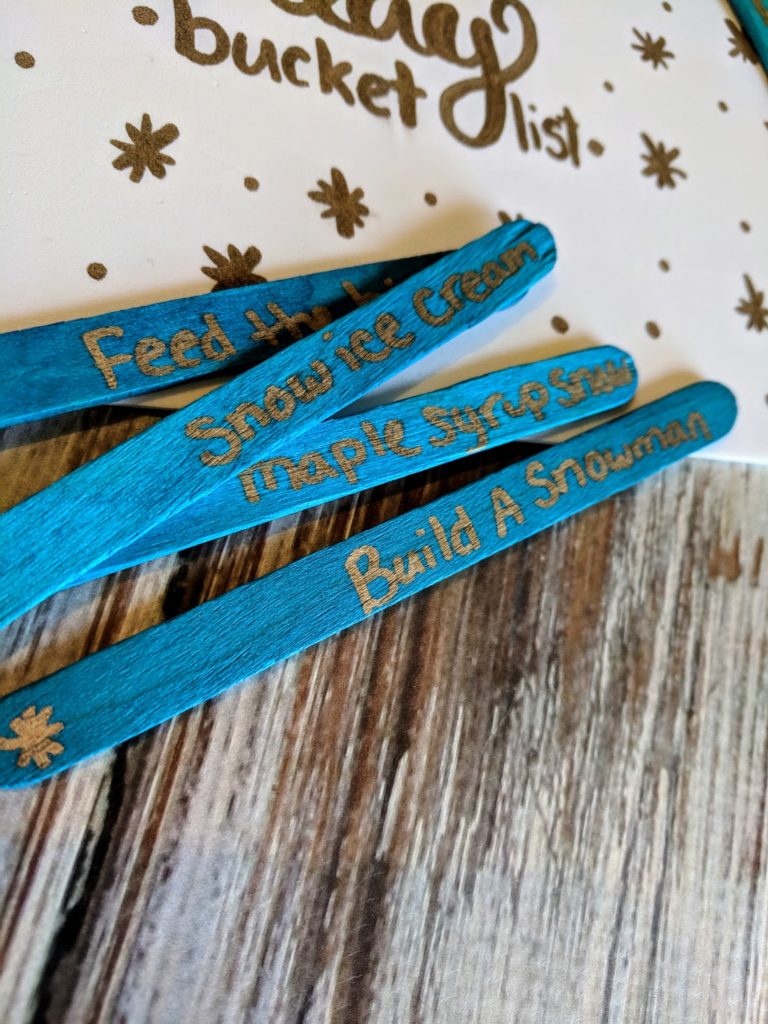 Then I decorated some craft foam to label the jar, and to conceal the sticks, no peeking!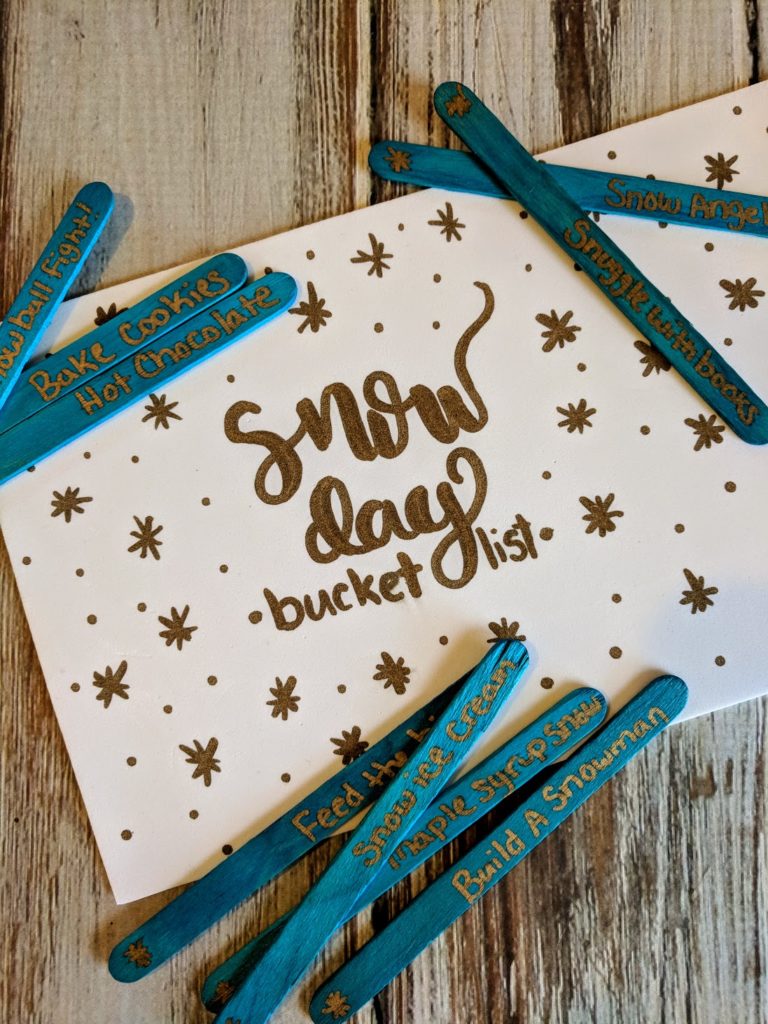 I put some decorative stones in the jar so the popsicle sticks wouldn't sink to the bottom.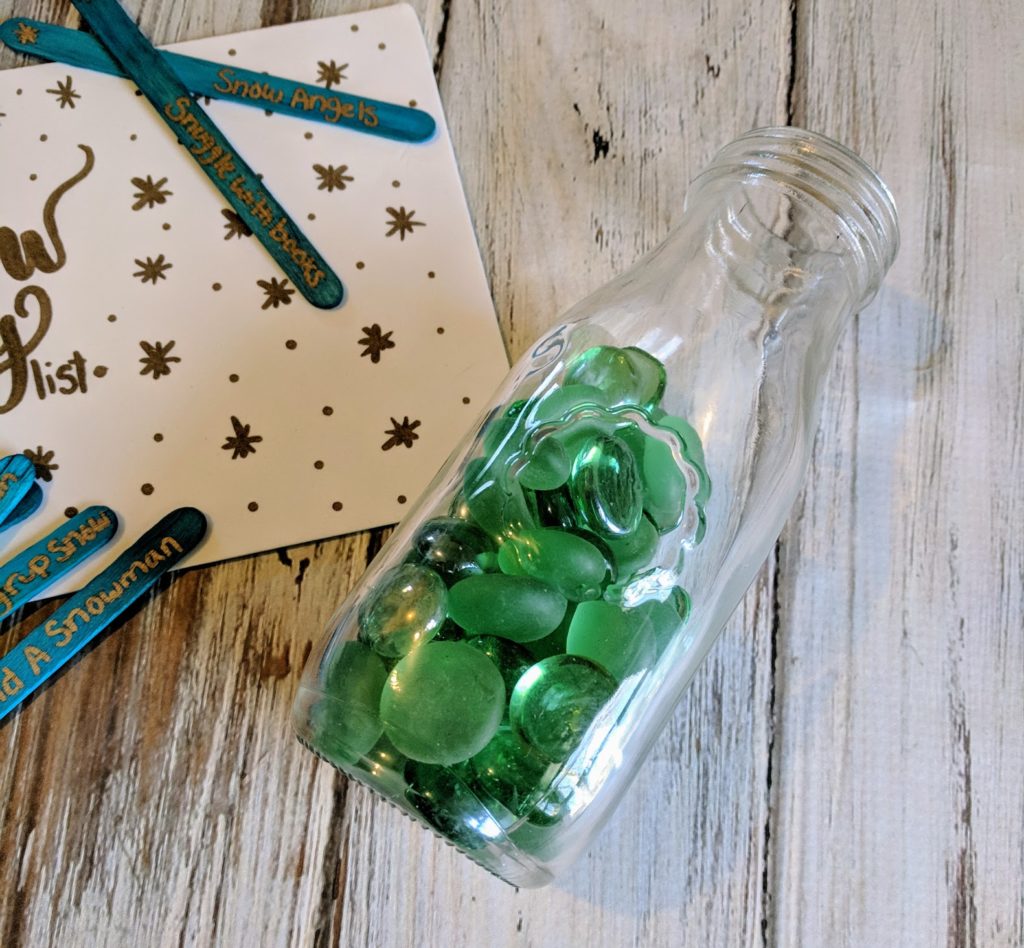 Then I hot glued the foam, placed the popsicle sticks and I had the cutest little bucket list ready to use. Just add snow days.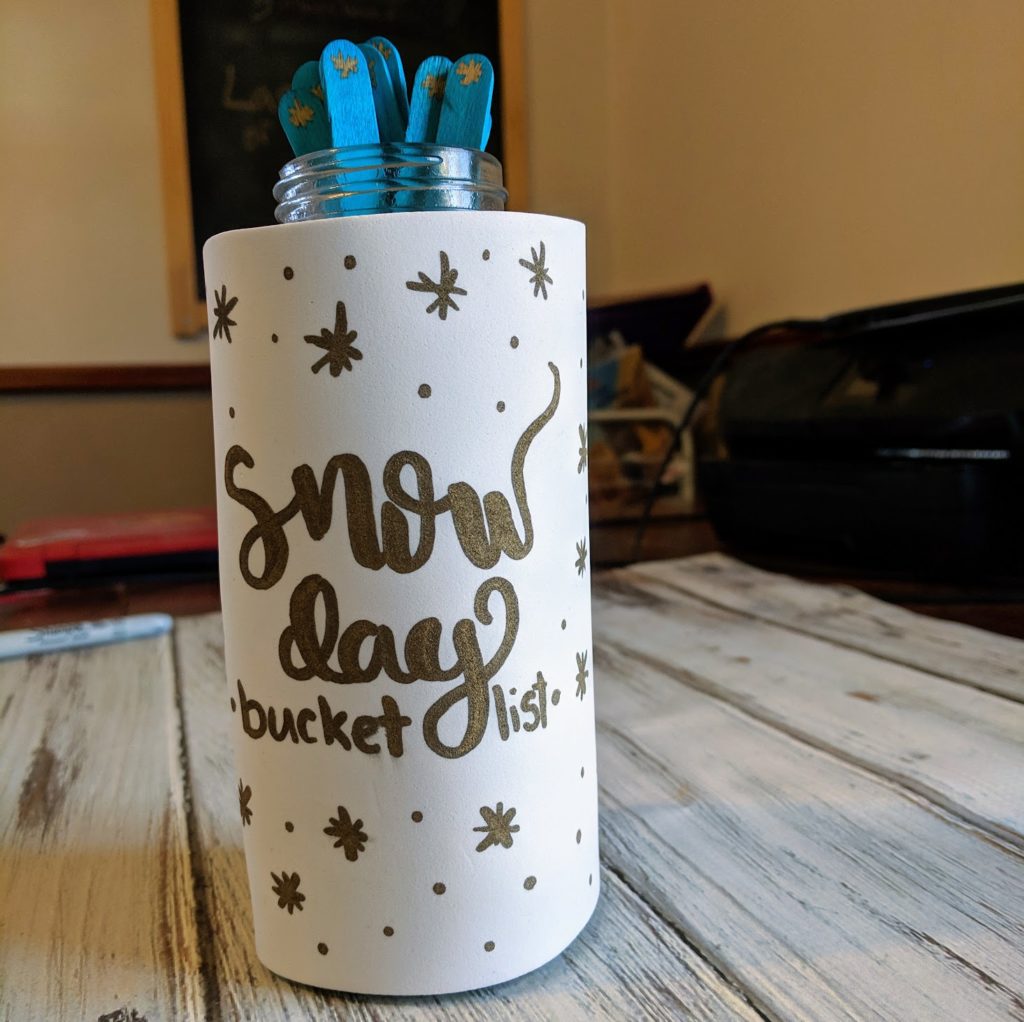 Unfortunately, with snow comes cold and flu season. We've been battling with runny noses and sore throats on and off since the weather changed. So when we want to get better all we have to do is head to our local Kroger store.
I shopped at Pick n Save, part of the Kroger Family of Stores. Kroger is a destination for all of my flu needs.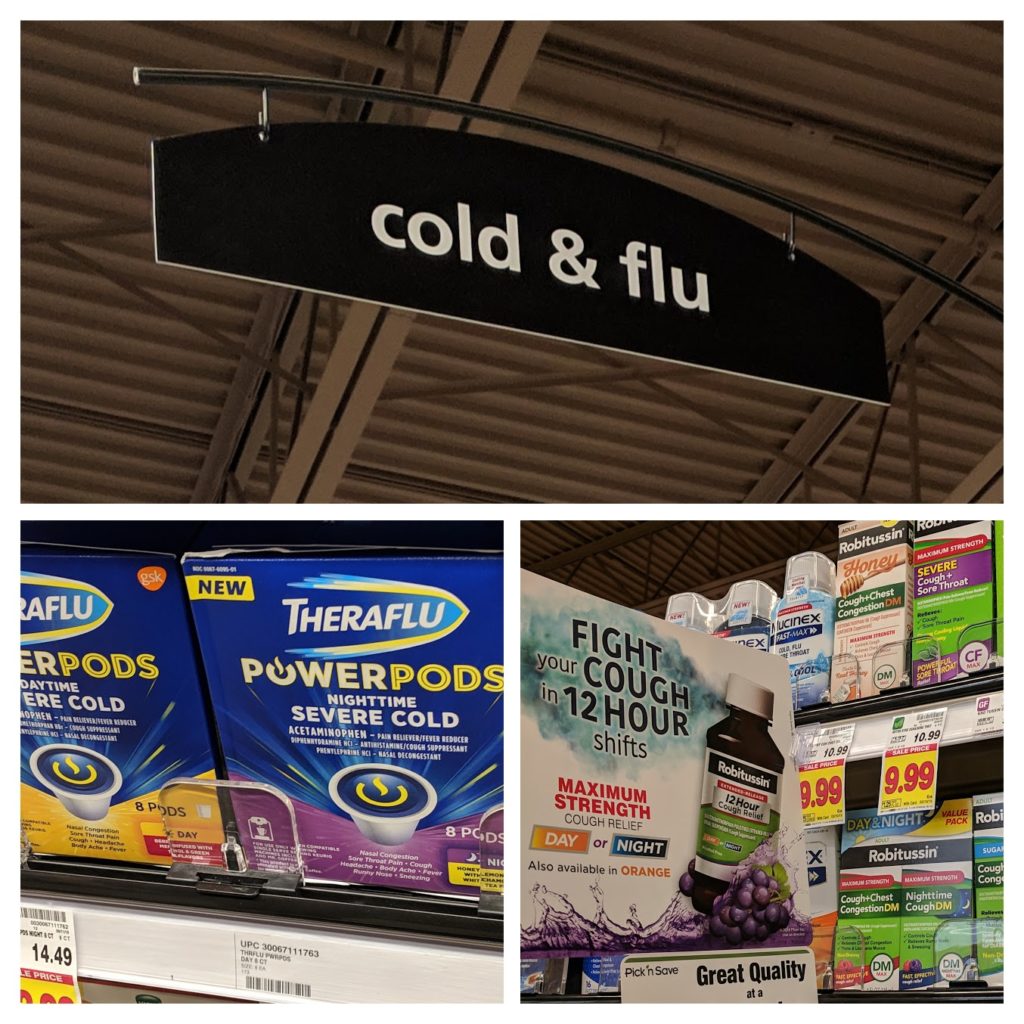 I was able to find everything we needed at Kroger.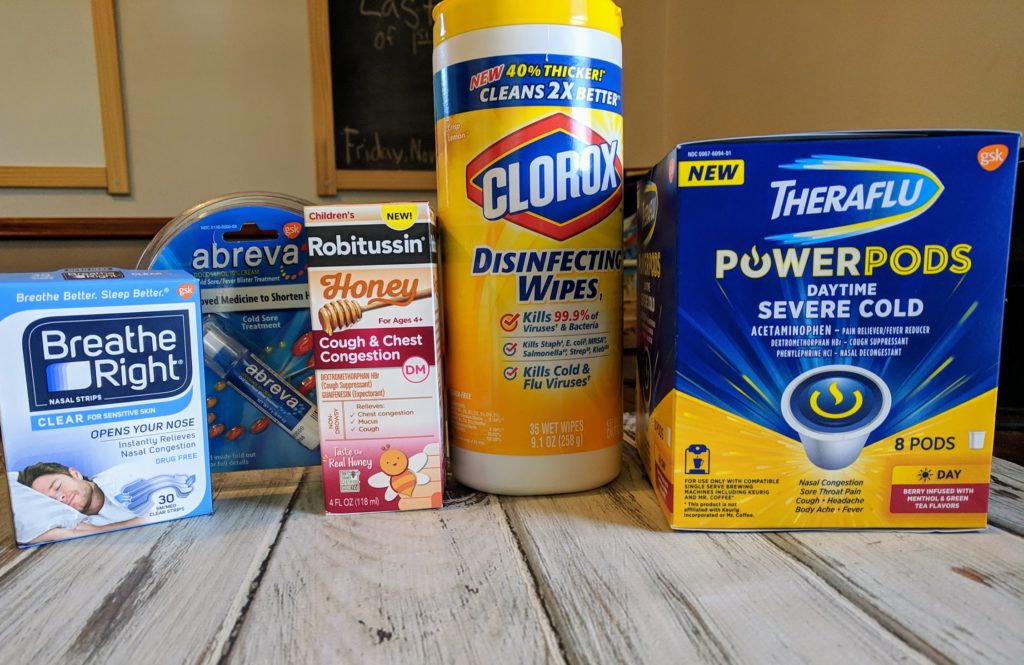 I always have Clorox® Disinfecting Wipes on hand, we use these to wipe away 99.9% of the most common allergens*. This time of year I use Clorox® Disinfecting Wipes on just about any and every hard non-porous surface I can.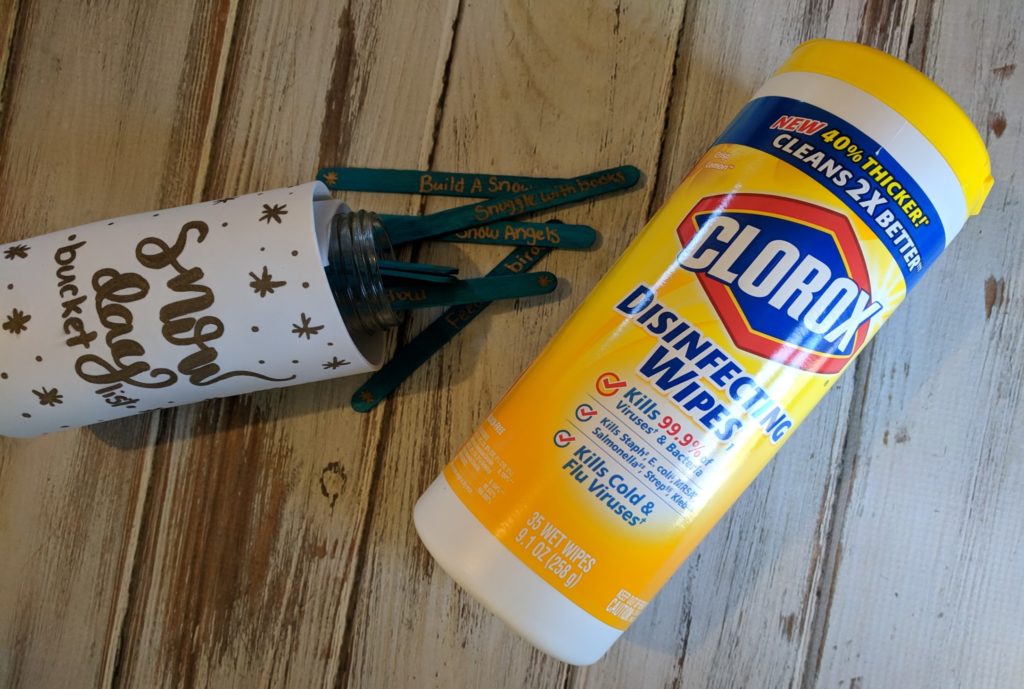 I also purchased Abreva® Pump Cold Sore and Fever Blister Treatment. Proven to heal cold sores & shorten the duration of pain, itching, burning, tingling. Nothing heals your cold faster than Abreva.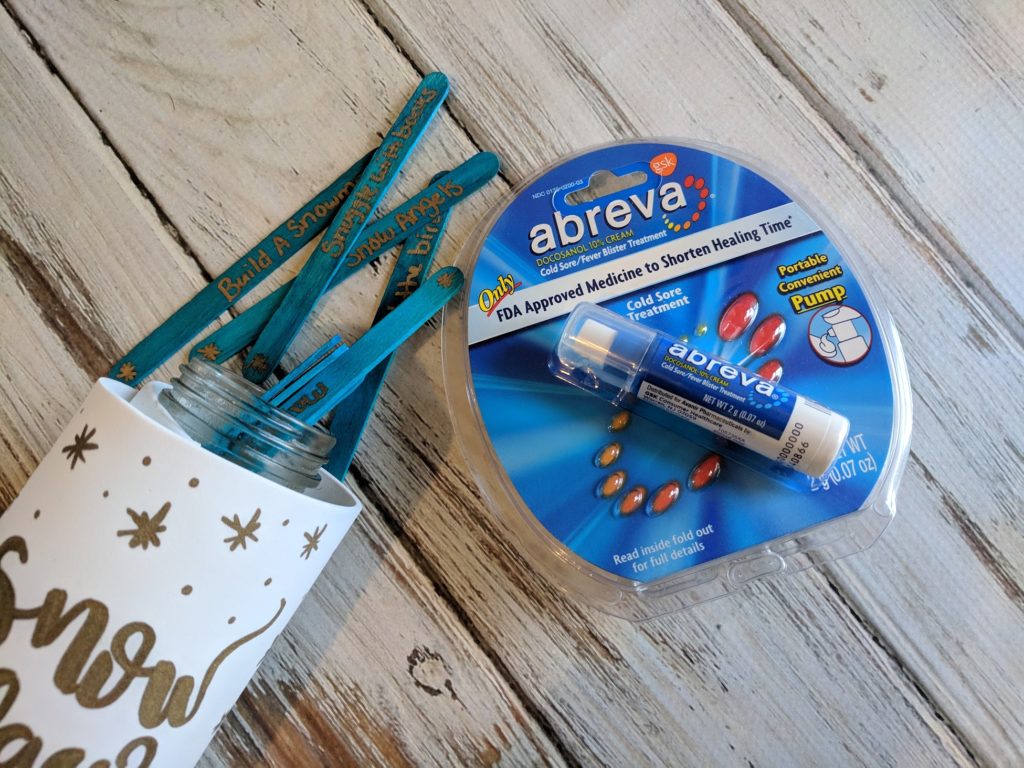 Breathe® Right Extra Clear Nasal Strips. These strips provide relief for congestion due to colds, allergies, or a deviated septum and reduce snoring caused by nighttime nasal congestion. Opens your nose up to 38% more than decongestant sprays alone.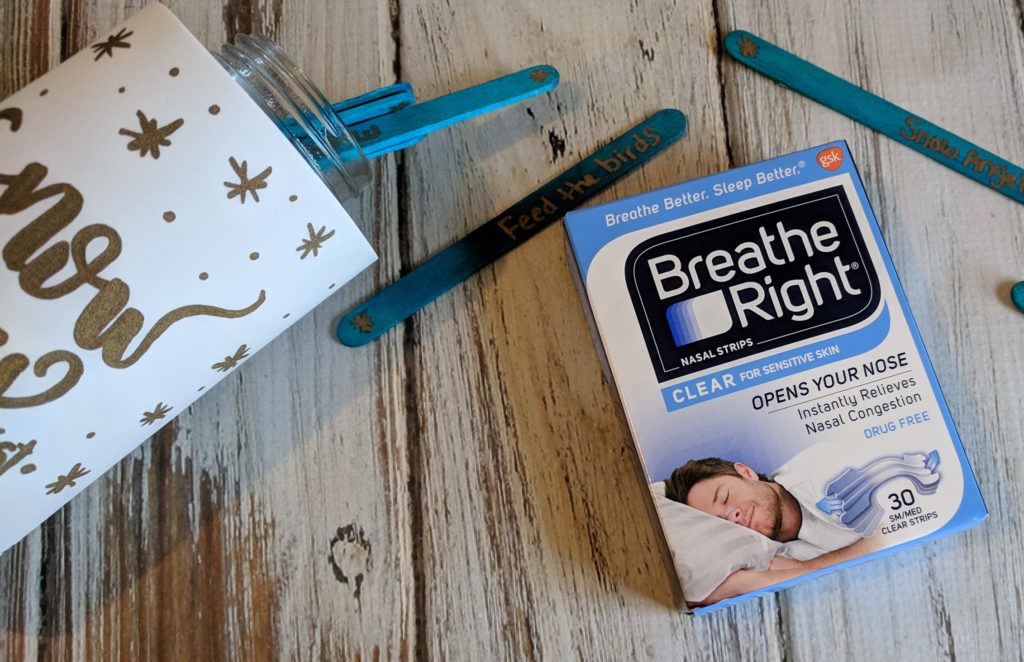 The product we used first was the Children's Robitussin® Honey Cough & Chest Congestion DM. With Children's Robitussin Honey, you can fight your cough and help kick your symptoms to the curb. The liquid-strength of Children's Robitussin Honey soothes on contact and provides cough relief for hours. It definitely helped Aliceana right away. Help your child feel better with effective cough relief plus real honey! Relieves chest congestion, mucus and quiets a cough. Non-Drowsy and for use with children 4 and up.
The product I was most excited about was the Theraflu Power Pods Daytime Severe Cold. They're compatible with most single-serve coffee makers, these fast-relieving pods work on even your severe symptoms. Press. Sip. Relief. Powerful relief without a prescription.
Remember, Theraflu Power Pods Daytime Severe Cold and Children's Robitussin® Honey should not be used at the same time.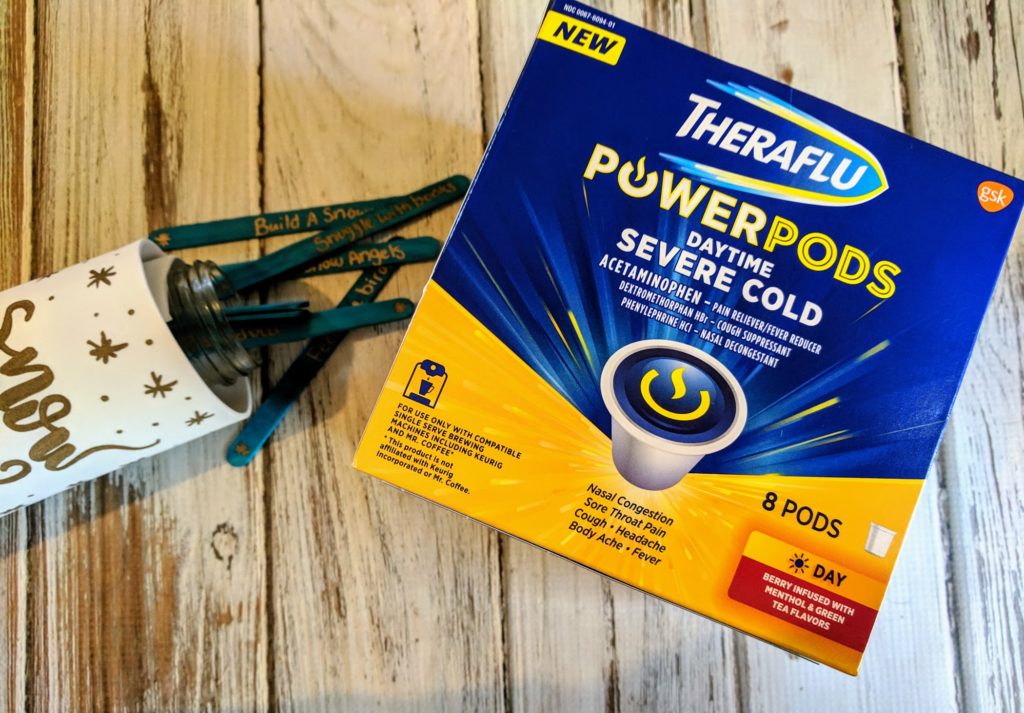 Are you looking to prepare for cold and flu season? Or are you already feeling the sniffles? Check out these deals!
Beginning on 12/9/18 through 1/26/19 you can get $1 Off Any Theraflu Product, $2 off Theraflu Power Pods, 12ct Powders, 40ct Caplets, and Syrups Twinpack. You can also find a deal on Robitussin, a $1.25 off coupon through 1/4/19.
Theraflu-(c) 2018 the GSK group of companies or its licensor.  Theraflu is for use in adults 12 years and older. Use all products only as directed. Read label and follow directions.
Abreva, Breathe Right, Robitussin – Use only as directed. Read label and follow directions.
*Use Clorox products as directed for removal of non-living allergens like pet dander, dust mite matter and pest matter on hard nonporous surfaces in your home. Keep out of reach of children.
Written by, Brittany, the geek behind the blog. I share lots of recipes, my thoughts on the latest tech gadgets, my favorite geeky games, and snippets of life as a Work-at-home mom.