This post is part of a sponsored conversation on behalf of the Netflix #StreamTeam all opinions and words are my own.
Stranger Things season 2 is almost here, I can not wait. I've been playing the new Stranger Things mobile game like crazy, only it's actually really difficult. I was expecting to get through it in no time, but I keep getting stuck. Aliceana's been playing it too, even though she's not old enough to watch the show (we figure Demogorgon's can stay out of her nightmares at least a few years longer.) She can't get past the first level of Hawkins Laboratory anyway.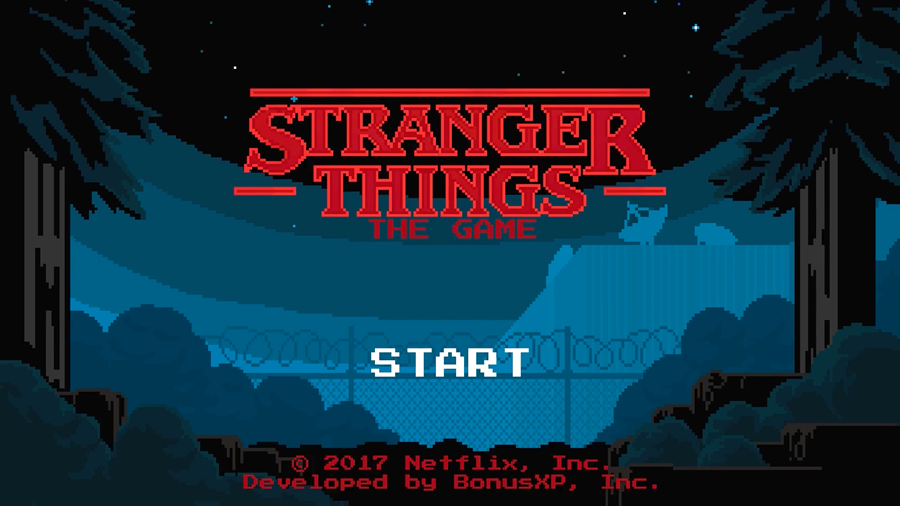 Have you played the mobile game yet?  I've been playing it on my iPad. It has everything you would expect from a Stranger Things game, 8-bit music and characters, golden waffles and VHS tapes to collect. I love being able to wander around Hawkins, even if I'm doing so with owls constantly attacking me. You can visit places like Hawkins Middle School, the morgue, Mirkwood Forest and Hawkins Lab.
Stranger Things is like a time machine back to the 80's. Now you can play along with this super rad, nostalgic video game app. Play as the kids from Hawkins in their quest to destroy the demogorgon! It's free and available on iOS and Android. I can't believe this game is free, because it's probably the most fun I've ever had with a mobile game. It takes you right back to the good ol' games of the 80's and 90's. Not to mention hearing the Stranger Things theme song in 8-bit makes me giddy every time. It's the perfect way to spend your time counting down the days until we get to binge-watch season 2 on October 27th, exclusively on Netflix.