I love dishes I can make in one pot, easier to cook and easier to clean. It's just so much easier on weeknights when you don't have all the time in the world.  Kind of like my easy and delicious viral recipe, the Tex-Mex skillet.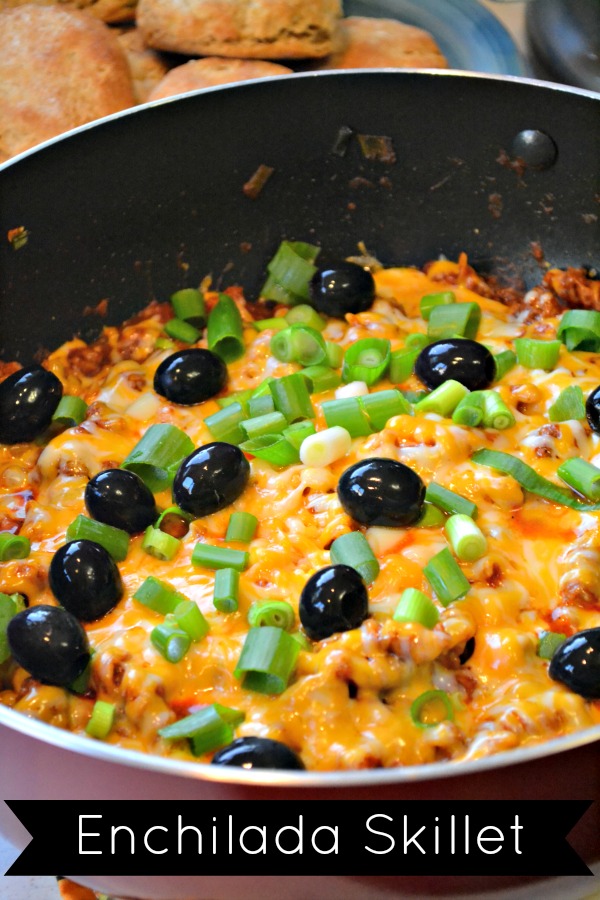 Speaking of easy and delicious meals, I have a delicious recipe to share with you today. An Enchilada skillet, a pasta skillet filled with diced tomatoes, ground hamburger, cheese, and a delicious homemade enchilada sauce.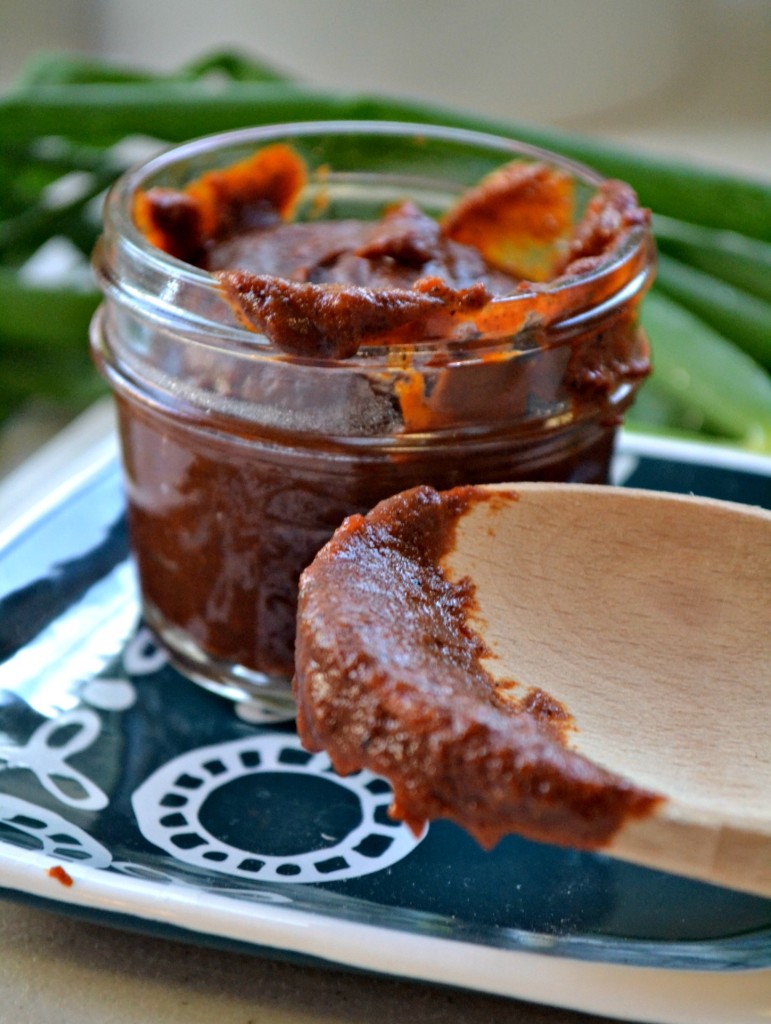 This recipe is so easy for a weeknight, but delicious enough that you can serve it to guests. We had friends over when we I made this and they loved it as much as we did. I served it with some from scratch biscuits.
You can't really go wrong with pasta, cheese, and delicious tomatoes, it's basically the basis of every great pasta dish. We topped these with black olives and green onions, and Aliceana could not get enough of the black olives. Which is pretty fitting since AJ and I love black olives as well.
It reheats really well too. We definitely enjoyed it as leftovers. My husband declared that this skillet goes into our meal plan rotation, it's good enough to eat every week (although I probably won't make it quite that often, maybe every other week.)
It's such am easy dish to make, just let all the ingredients simmer, and add cheese once the pasta is tender.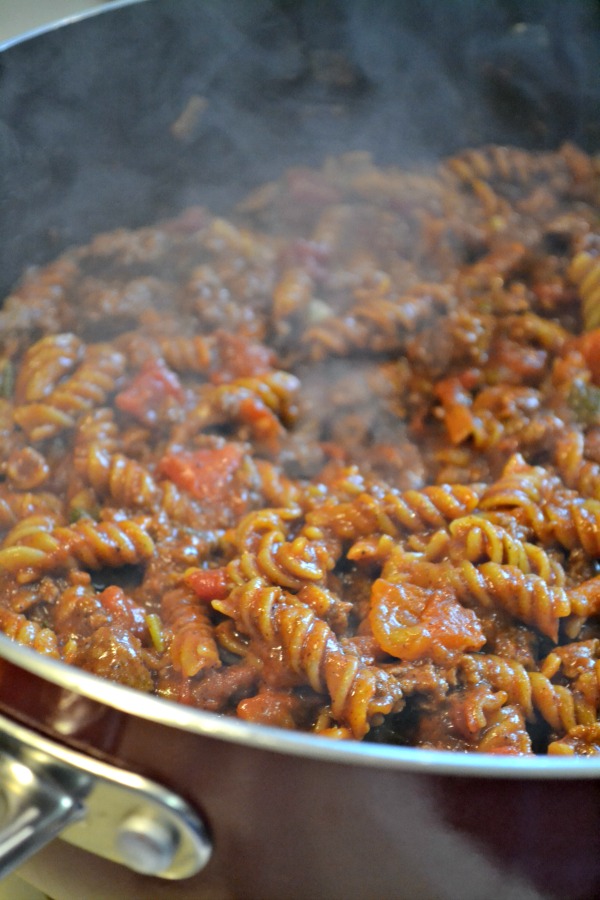 We love having lots of cheese on top!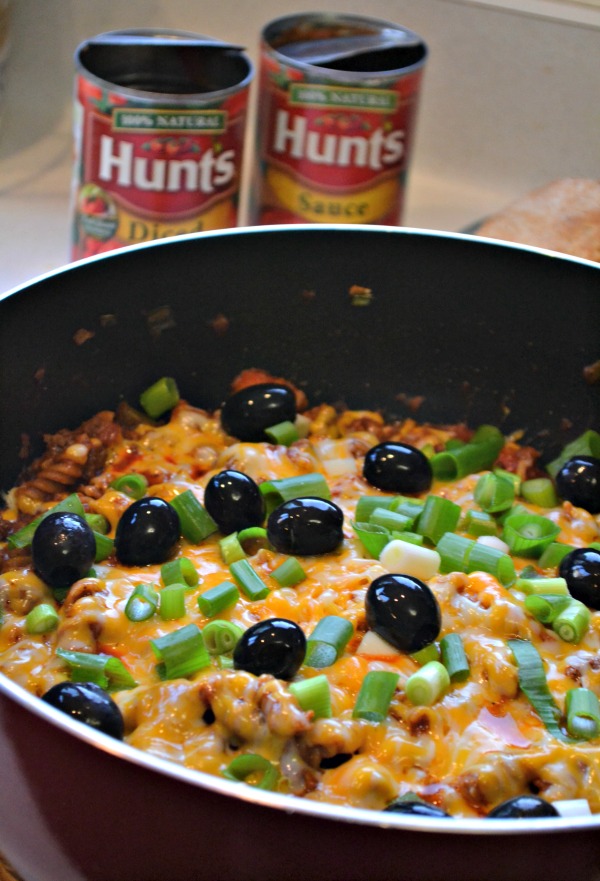 Ingredients
2 cloves garlic, minced
1 small onion, diced
1 pound ground beef
3 tablespoons taco seasoning
20 ounces enchilada sauce
1 can Hunt's diced tomatoes with juices
8 ounces rotini
1 cup water
1 cup shredded colby cheese
green onions, chopped (optional)
black olives (optional)
Instructions
In a large skillet, brown ground beef with onions and garlic on medium heat until cooked through. Drain.
Add taco seasoning, enchilada sauce, diced tomatoes, rotini, water, and enchilada sauce to cooked ground beef mixture.
Bring to a boil, then reduce heat to medium-low. Cover skillet and allow 15 minutes to simmer, or until pasta is tender. Make sure to stir occasionally.
Sprinkle cheese on top and cover skillet, until cheese is melted. Garnish with black olives and green onions if desired.
Written by, Brittany, the geek behind the blog. I share lots of recipes, my thoughts on the latest tech gadgets, my favorite geeky games, and snippets of life as a Work-at-home mom.