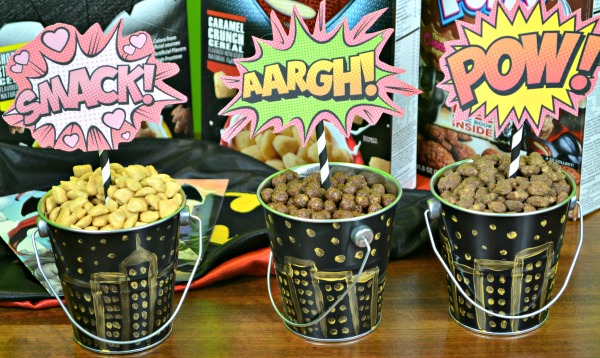 It's no secret that we're big fans of super heroes. So I decided to get a little crafty and make a DIY Super hero centerpiece, the perfect idea for any super parties.
Bonus, you can use the containers after you're done and use them for..idk holding all of the itty bitty little action figures that are scattered around the house. It's amazing how often you'll find them put away when they have cute little homes that look like cityscapes.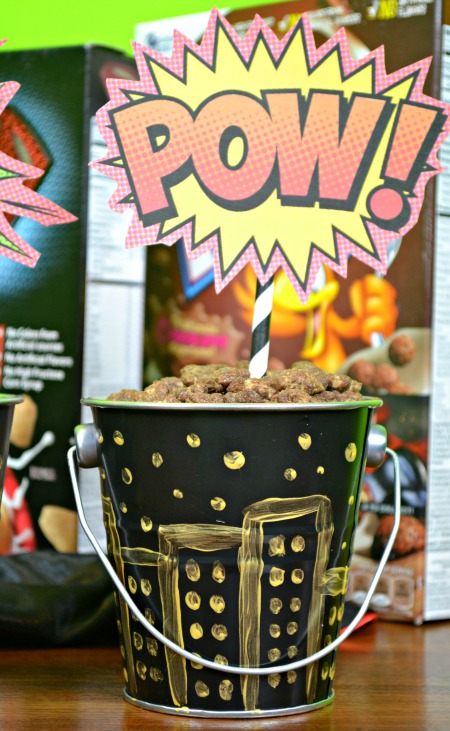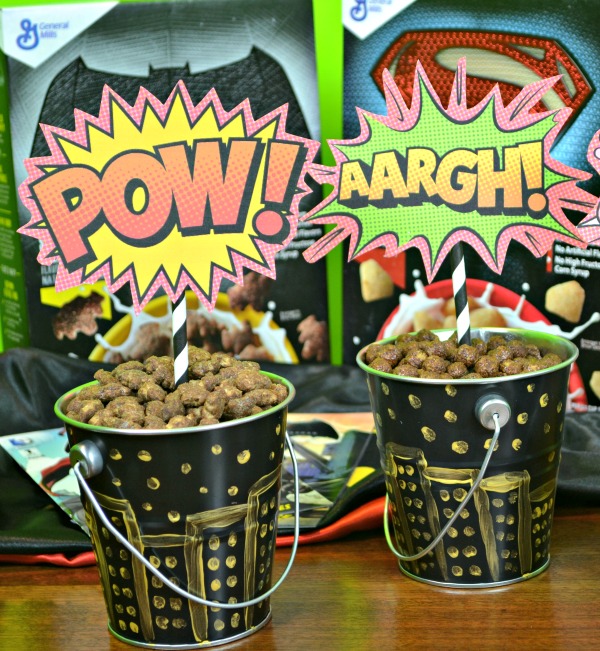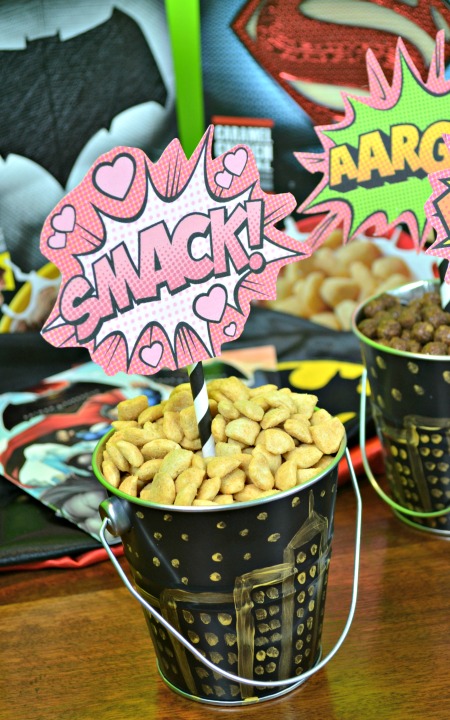 These were a snap to make. I used metallic paint on a few black dollar spot buckets. My painting skills are probably only a little bit better than my 3 year olds, but for this project, they didn't really have to be.
Then I printed some cute super fonts on cardstock using PicMonkey and glued them to some cute paper straws. Also, from the dollar spot. Then I filled the mini buckets with super super heroes cereal. It's pretty super.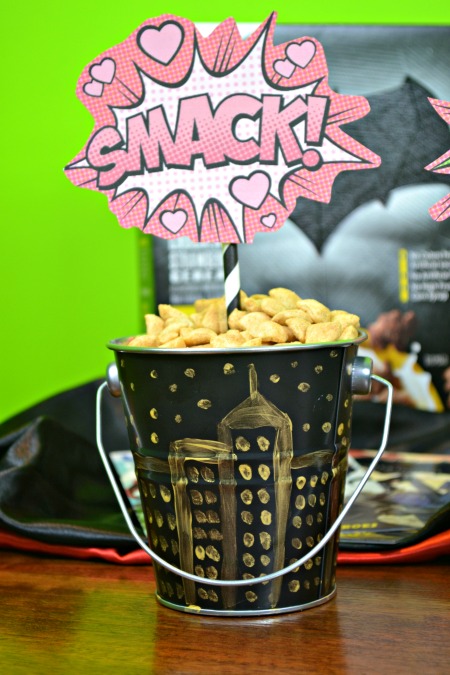 Batman v Superman: Dawn of Justice will be here before you know it. Obviously Batman will win, because reasons. And science. And Batman.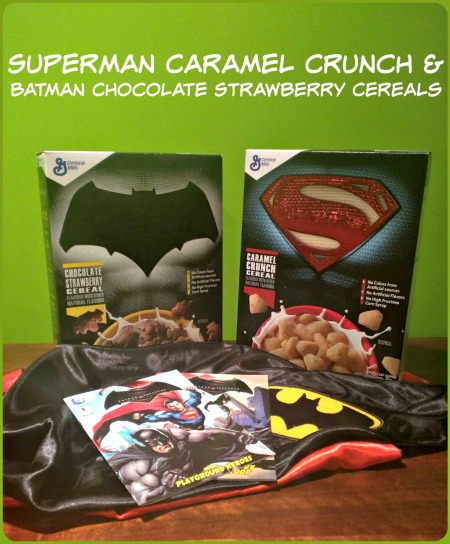 Oh my goodness. I love me some Lucky Charms! (AJ and Aliceana are bigger fans of chocolate though, so I rarely get them.)
Written by, Brittany, the geek behind the blog. I share lots of recipes, my thoughts on the latest tech gadgets, my favorite geeky games, and snippets of life as a Work-at-home mom.