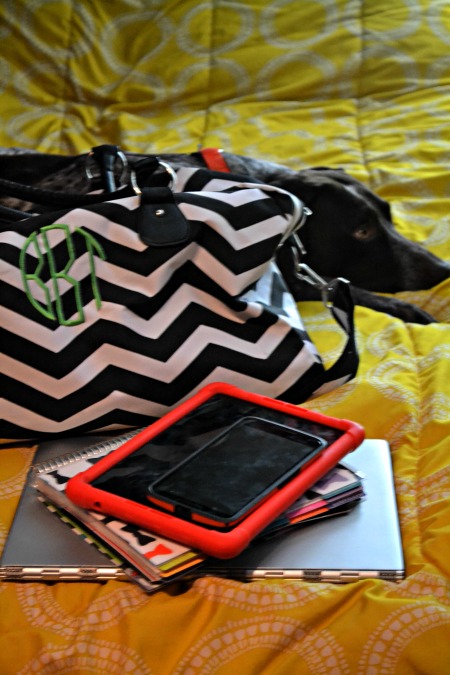 It's Summer vacation time! …and I've spent most of today packing for a business trip.
I'm a techie, you know this. So one of my first packing decisions to conquer was, what do I bring for tech? Laptop? DSLR? What's worth using the valuable cargo room? We all know that we have to narrow it down to essentials when packing, because baggage fees are no joke. Or worse, traveling solo means I have to try not to overpack because I don't have any help with bags.
Trio helped me pack as you can see. He might not want me to go.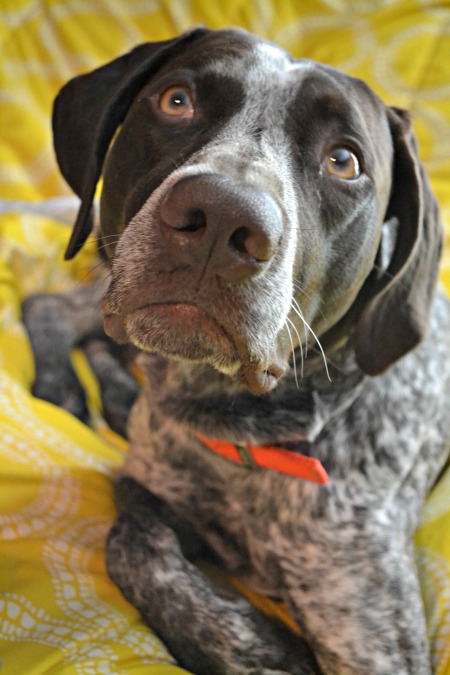 Here we go the three tech essentials to pack on vacation.
Smartphone
There wasn't even a question on whether or not we should bring our phone. They're valuable during vacations. I decided to use my smartphone for taking photos and opted to leave the DSLR at home, traveling with a camera that size is not fun. If you're going to upgrade your phone this year, why not do it before you travel? Here's a list of my favorite smartphone apps for travel.
Smartphone pocket charger
I use my trusty Lumsing power bank
when I travel, it fits nicely in my purse and comes with a nice little satchel. Battery life is like currency these days, you need every bit that you can get out of your phone, especially when traveling. Last year I couldn't take any pictures at Alcatraz, because my phone was on the brink of having no battery and I still needed to call a cab! I won't put myself in that position again when traveling.
Smartwatch
This might not be as essential, don't go out of your way to buy a Smartwatch just for vacation, but if you have a smartwatch you should pack it. You'll get notifications straight on your wrist, and it's so convenient. If your flight is delayed, you can get that info on your wrist without even having to check your phone. The best part is, you'll wear it on the plane and it takes up no cargo room. You'll just need a bit of space in your bag for the charger. I have the Moto 360
and love it.
Laptop
This is one of those questions that we waver on, laptop or tablet? I've decided that I am going to be bringing a laptop instead of a tablet. I'm just at the point where I'm debating between bringing my Chromebook
or Lenovo Yoga Pro 3
, both fit in my purse. Why lug a laptop with? Maybe you're at your hotel and you need to find food, it's easier to search restaurants on a laptop than smartphone or tablet. If you have to draft an important email you can draft the message with way less typos. Laptops have more capabilities and honestly even if you don't use it on the trip you'll be using it on the plane.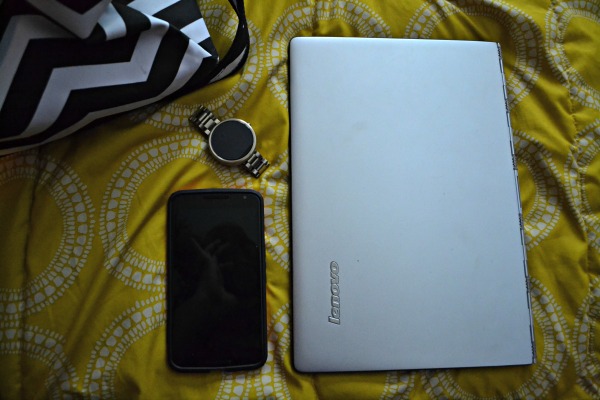 Can we talk about how great having in-flight Wifi is? It's fabulous.  I always fly Southwest and it only costs $8. It makes the time go by so much faster. I mean I like reading books and ebooks, but I don't like 4 hours of reading, not to mention getting interrupted by the loud kid next to you and having to reread the same paragraph about 37 times in a row. I'm planning on having 4 hours of work, work, work and I kind of can't wait to have all of that work time.
 So those are the essentials that I pack when I travel! What do you bring?