We received a copy of Telltale's Minecraft Story Mode: Season Two for review, all words and opinions are my own.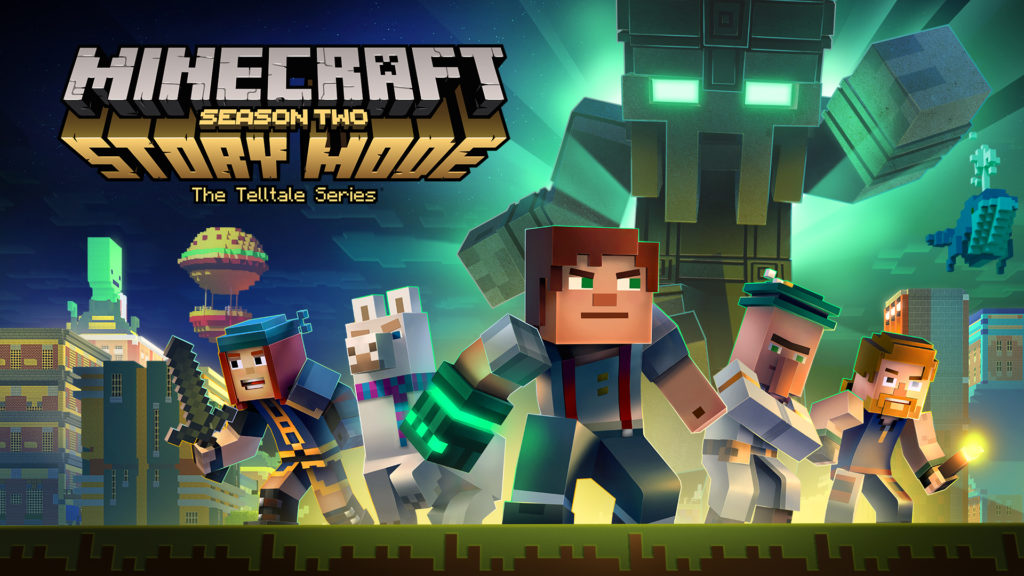 Our family is Minecraft obsessed, it's a fun game to play together. We love to collaborate, set and complete goals. It was getting to the point where we called a family-wide Minecraft break though. Then a few days Aliceana and I started playing a bit of Telltale's Minecraft Story Mode: Season Two. I mean, it's not technically breaking the no Minecraft rule, right?
Yep, I told you we're Minecraft obsessed.
Telltale's Minecraft Story Mode: Season Two is a lot different than your standard Minecraft. In this game you make quick choices for the main character, it's basically like a choose your adventure type book, but in an awesome video game form. If you're considering the game for your child they'll have to have the ability to read and make choices relatively quickly, because of this I play through and let Aliceana watch the events unfold. I also get yelled at constantly because I'm really bad at this game and every time I'm supposed to fight I end up dying, and 5-year-olds are judgemental. Even though she's not making choices the game goes so quickly that to her it's like watching a show.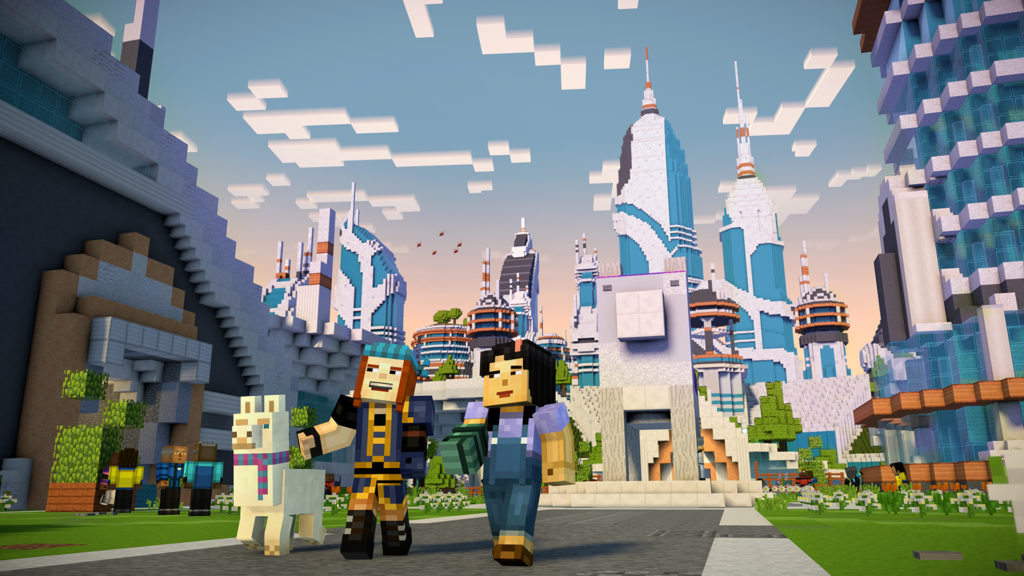 If your kids are obsessed with Minecraft, I definitely suggest Minecraft Story Mode. It's nice to have a little story involved in the blocky world that the kids are already immersed in. They might even be inspired to build more. If you haven't played through season one it's not too hard to catch up and understand what happened, you won't be too far behind. I have to say I'm excited to see where the story goes, we're only on chapter 2
Telltale's Minecraft Story Mode: Season Two
would be an awesome Christmas gift, buy the season pass
so your family can play through all of the episodes.