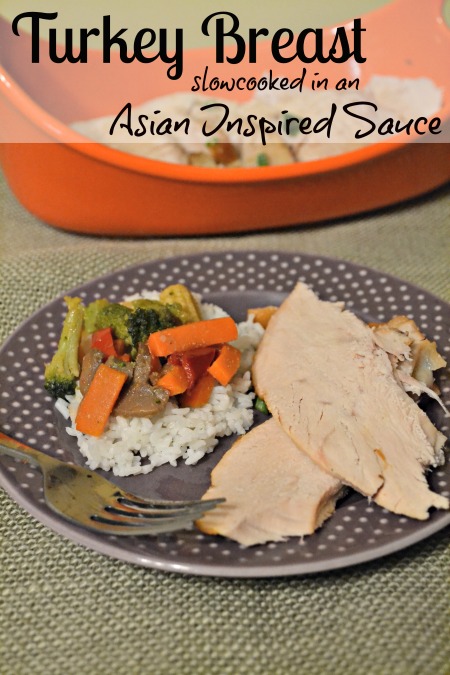 Netflix did it again. They put out another amazing Original series, it wasn't enough that they had Orange is the New Black, House of Cards, BoJack Horseman and more. They even have awesome Netflix Originals for kids, we're currently loving All Hail King Julien and The Adventures of Puss in Boots. This post is sponsored by Netflix, but the words, opinions, and obsession, it's all 100% me.
Right now though, our life is all about Marco Polo. Well, that is until we watch the season finale tonight then cry and cry because we have to wait for season 2 to be released.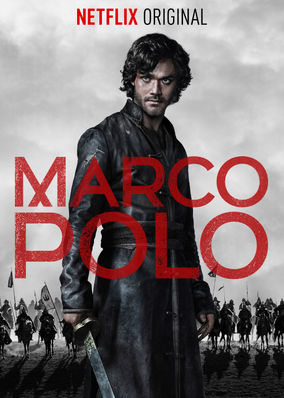 It's such an epic series, there's everything you'd ever want in a good action series. The fight scenes are absolutely amazing to watch, some scenes do get pretty graphic, which is so fitting for the time period. The acting is absolutely phenomenal, these actors and actresses can do it all.
The storyline is so good too, it's so hard to talk about while being vague enough not to giveaway spoiler. I'll just say that it starts off about Marco Polos journey from Italy to Asia and end up being so much more. There are so many shocking moments, we were hooked from episode one. I've been convincing everyone that we know to watch it immediately, because you just have to see it for yourself.
Between the violence and the amount of sex in the show, I definitely feel like it's comparable to Game of Thrones.
Since this show has absolutely stunning production, we were in the mood for some Asian cuisine. We made turkey breast in the slowcooker in a Asian inspired sauce that was incredibly simple to make.
I served it with rice and Asian style vegetables (I cheated and bought them frozen from Trader Joe's) When cooking the vegetables I added garlic powder, onion powder, and a dash of hot paprika. When they were close to done I drizzled some honey on top, then added some soy sauce.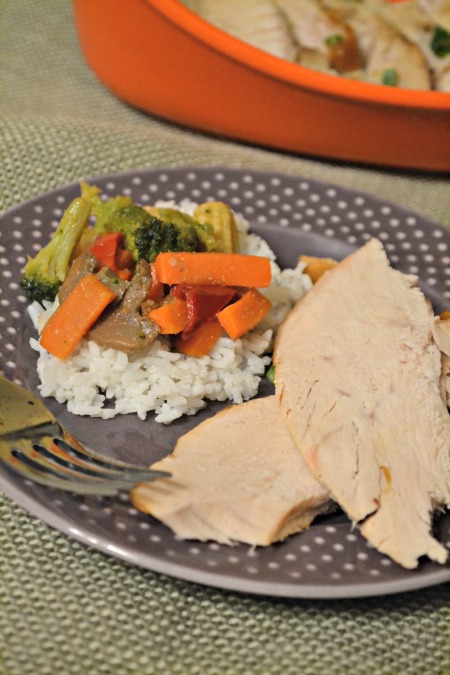 This was such a simple meal to make, and it was so so good. This was hands down, the best turkey I've ever made it had such great flavor.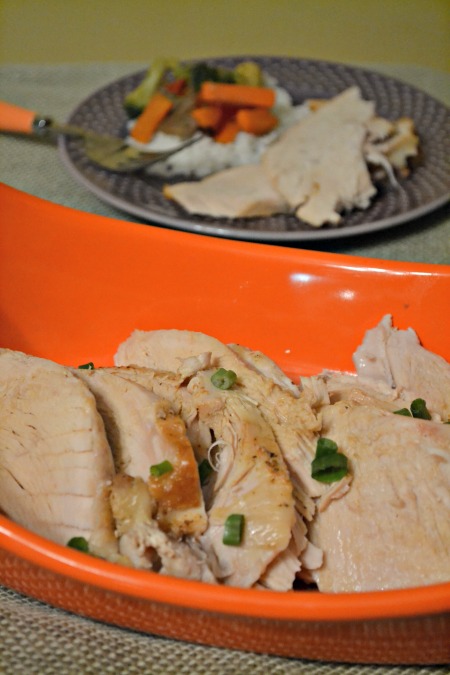 | | | |
| --- | --- | --- |
| Turkey Breast slowcooked in Asian Inspired Sauce | | Print |
Prep time:
Cook time:
Total time:
Ingredients
½ Cup Soy Sauce
¼ Cup honey
¼ tsp ground ginger
1 teaspoon salt
1 teaspoon pepper
½ teaspoon hot paprika
Instructions
Whisk together sauce ingredients in a medium bowl.
Place turkey breast in slow cooker, pour sauce over the top.
Cook on low for about 5 hours, or until internal temperature of turkey is at 165*.
Let turkey rest for 10 minutes before carving. To serve ladle the remaining sauce over the slices of turkey.
Make sure to check out Marco Polo on Netflix, you will not be disappointed, I promise.
If you're not a member yet, sign up today! Watch your favorite movies and TV shows commercial free for an incredibly low monthly rate, it's worth every penny.
Written by, Brittany, the geek behind the blog. I share lots of recipes, my thoughts on the latest tech gadgets, my favorite geeky games, and snippets of life as a Work-at-home mom.