When you're at home there are just so many distractions, a show you're itching to catch up on, emails to check, video games to conquer, feeds to scroll through. It gets to be a lot, too much. So sometimes we need a bit of a detox. We actually went on a little road trip for Valentine's day and it was really wonderful. AJ had some business in the Northwoods of Wisconsin so we spent about 9 hours in our family car. AJ and I had our phones, but we could barely use them for essentials since cell phone towers are few and far between, so it was basically an unplugged road trip. Even the Chromecast I brought so we could watch some Netflix in our hotel wouldn't work with the hotels wifi connection, so we had to go old school and watch cable if we wanted to watch something during our downtime.
We enjoyed the sights and had great conversations. We saw Hodag statues all across Rhinelander, we saw Batman do a little twirl down the street in Wausau, and deer patiently waiting for our car to pass so they could cross the road in Eagle River. These were all things we might have missed if we had our phones or tablets pressed to our faces. Now we have great stories to tell, you guys, there was really a guy dressed as Batman walking down the street, it was the funniest most random moment ever, better than any internet meme.
We had one of those dreaded "I have to go potty now" moments when we were in the middle of nowhere and could only see trees for miles, but luckily found the coolest gas station with surprisingly nice bathrooms, good string cheese, and freaking dinosaurs.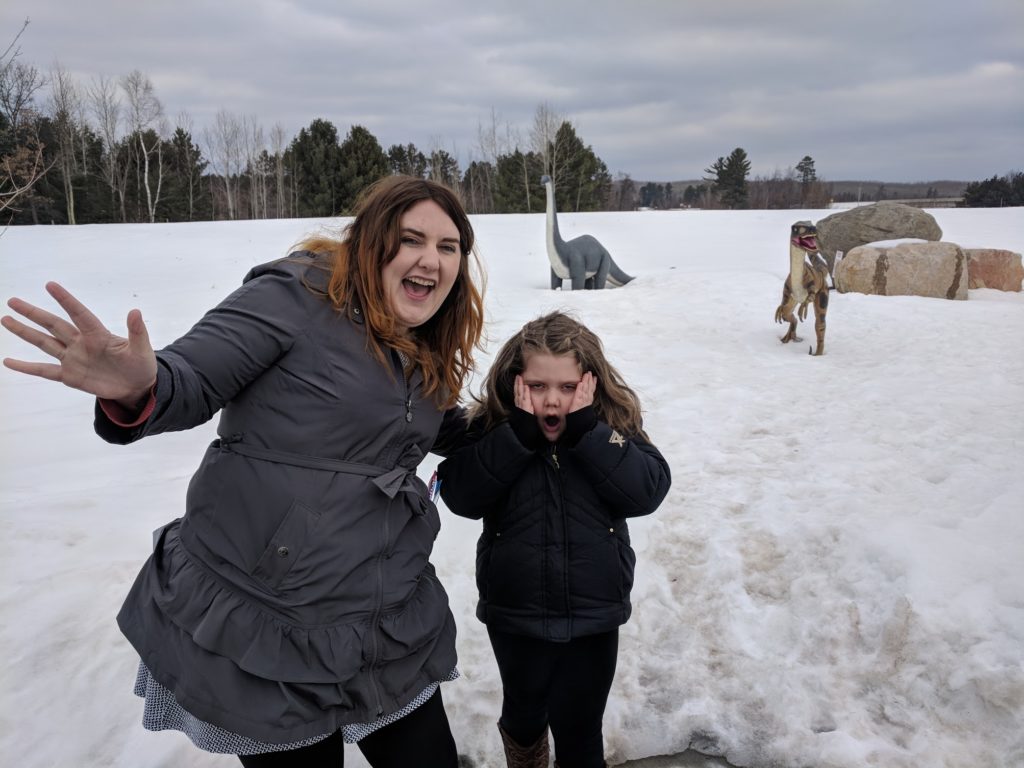 We were making memories instead of living vicariously through others online.
We even got to teach Aliceana what a real payphone was, we told her that you put quarters in it to make phone calls, and she responded with, "Not my quarters."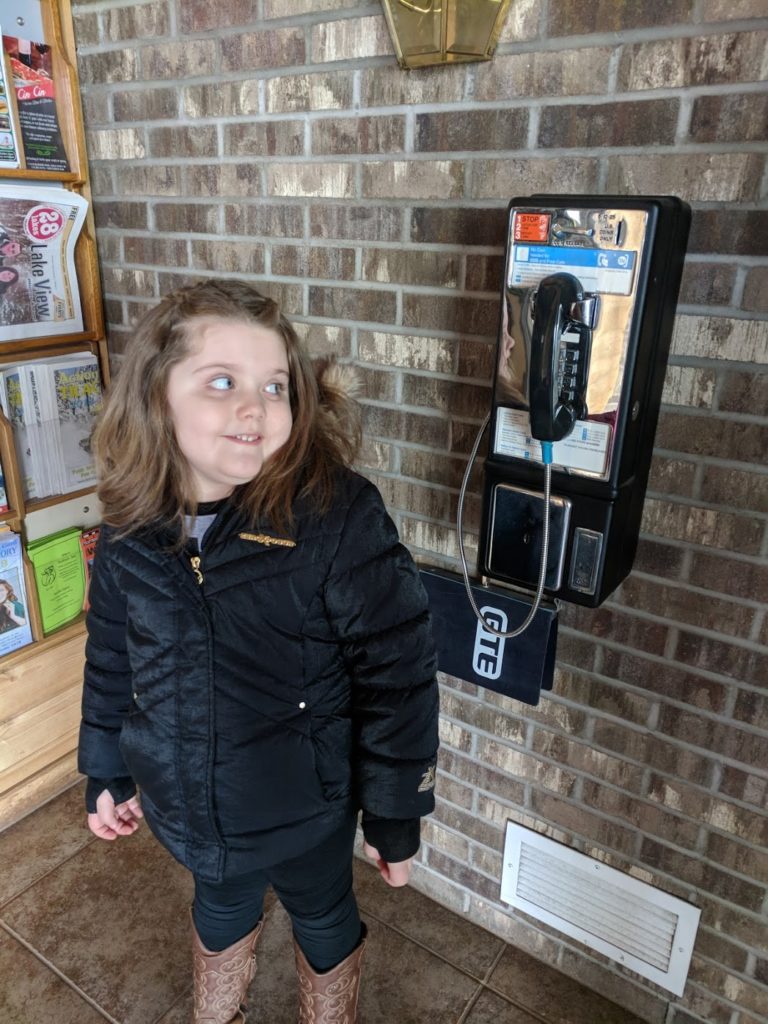 We had time reconnecting, swimming, trying new restaurants, and driving past more trees and frozen lakes than I can count. No tablets, phones, or computers necessary. We did watch a little bit of cable though, Full House was on Nick at Nite! The old series is much fun to watch with Aliceana since she's watched every Fuller House episode at least 4 times.

Could you survive an unplugged roadtrip?
Written by, Brittany, the geek behind the blog. I share lots of recipes, my thoughts on the latest tech gadgets, my favorite geeky games, and snippets of life as a Work-at-home mom.