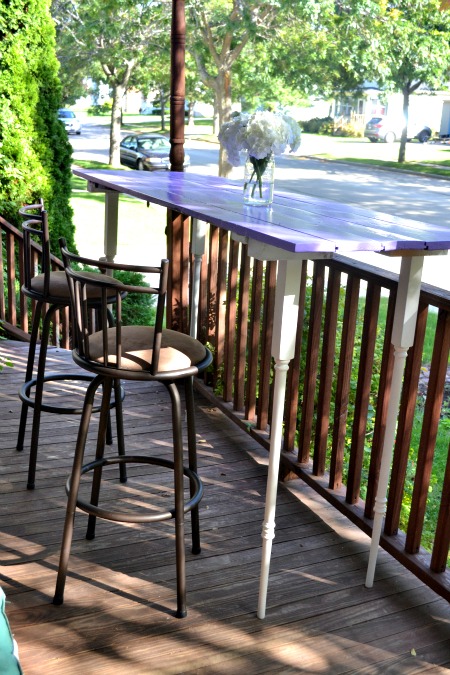 Over the past couple of years I have painted a lot. I have painted our office, dining room, and the entire outside of the house. Now I just built this upcycled pub table and it needs some paint. I learned a lot about painting, like the fact that I will never paint an entire house again!
The BEHR MARQUEE line of paints has a great exterior paint that covers really well with either a brush or a roller. This project was made really simple because the paint went on so easily. I had a rough surface to work with but once I got it prepped the primer alone was almost enough to cover it.
Now this wasn't just any painting project it was a real test for any kind of paint. When we built our office in the basement a small wall and door from the old workshop area was removed. I saved this old wooden door and turned it into this neat little upcycled pub table for the front porch. This door was old and covered with different colors of old flaky paint most of which was black. Now if you have done painting projects before you know how hard it is to cover up black paint.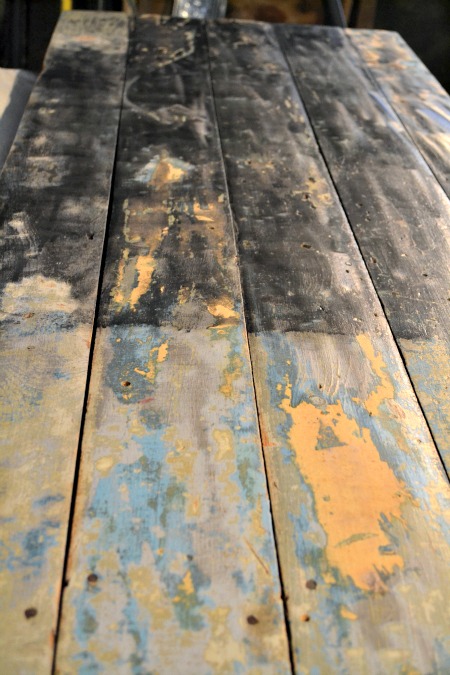 I cleaned the dust and dirt off the old door and then started to remove the loose paint. Some of the paint was really thick and stuck on really good yet. Other spots had little to no paint and ended up being bare wood. I was definitely going for a re-finished look and did not want a glass smooth surface.
I removed all the loose flaky paint and made sure that the surface of the remaining paint was a little scuffed up with some sand paper. I blew any remaining dust off with my air compressor before painting.
So after the surface was prepared I applied one coat of tinted primer with a brush. Now this is where things got really interesting. After I finished the coat of primer I could not believe how well it covered up the old black paint on this door. I looked the whole surface over and even said it covered so well I didn't even need the paint! The picture below is just one coat of the tinted primer.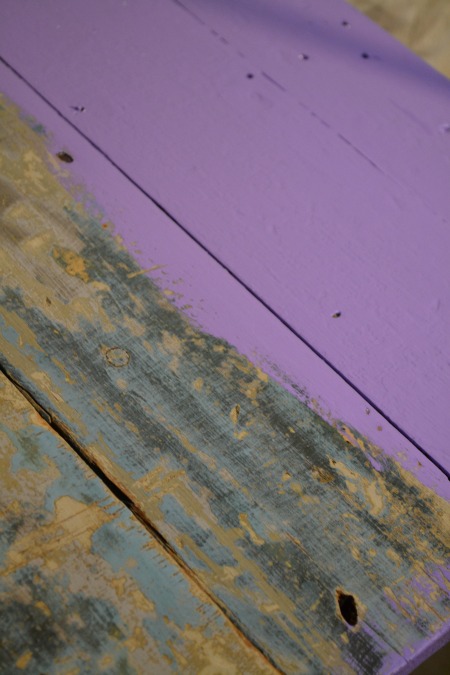 We went scavenging for table legs at a local resale shop and ended up finding a set of 6 identical legs. So of course we bought all of them just in case! Then I also grabbed a chunk a wood that would serve as a way to attach the legs to the table. I used the 1 inch knobs that were already built into the legs to attach them to the table by creating some custom blocks. I drilled a 1 inch hole to make it a press fit for the legs and glued them in place. Then I used a 45 degree step drill set to the right depth to make the screw holes to attach the leg blocks to the table.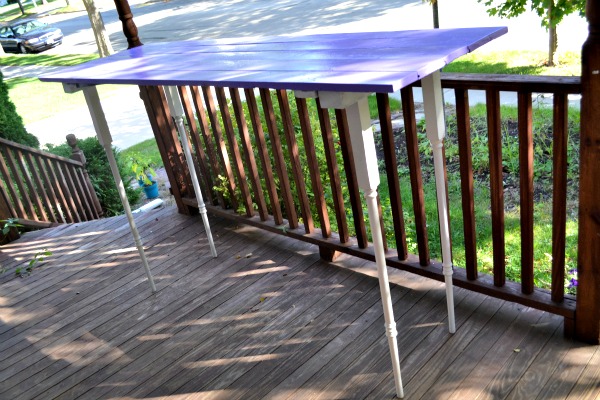 Of course I painted it with BEHR MARQUEE exterior paint and applied just one coat on top of the primer and it turned out perfect. As long as you follow the surface prep directions I know you will have a great experience with the BEHR MARQUEE line of exterior paints. I was genuinely impressed with this paint and while it does not claim to be one coat coverage for this project I only used one coat and it turned out beautifully. It cleaned up real easy as well and I would highly recommend this paint for any of your tough painting projects.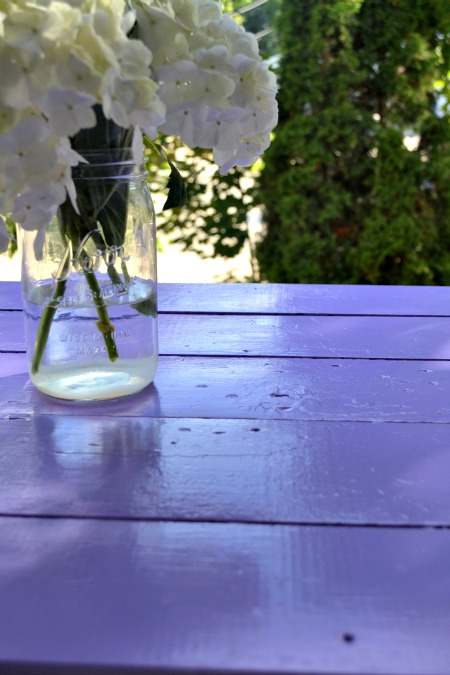 I am the husband of the Geek and the beard behind the blog! I really enjoy writing about my family and all of my interests. I will be sharing everything from great grilling recipes to the perfect beer for the season.