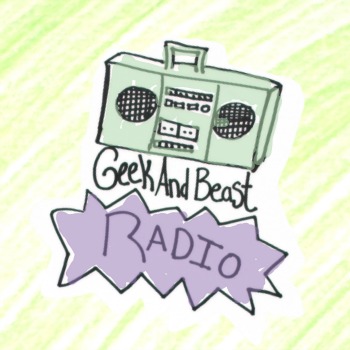 When I first got into podcasts I was blown away at how awesome and professional that some of these things were. I am talking about real radio broadcast quality. I thought to myself, wow these people are really into this and are professionals in this industry and it made me start to do some research.
After looking into podcasting and finding out that all of the podcasts I was listening to were being recorded in home offices with relatively little technology I was again blown away. I thought wow this is something that sounds really cool that I could actually do myself.
Then I did more research and listened to more episodes of these podcasts that sounded insanely professional and were perfect every time. There was no way that I was ever going to do this. I could not see myself putting in that much time editing and perfecting to make something that sounded so good.
I had again fallen into that self doubting somewhat lazy state of mind that has been holding me back for far too long.
So after religiously listening to these famous professional podcasts and wanting to do it myself I ended up scrapping the whole idea and even quit listening to podcasts completely. Until my wife suggested that we listen to Wil Wheaton's Radio Free Burrito.
A couple things first. I really respect Wil Wheaton and what he has done for the gaming community and geeks in general. I also really respect what he has done for bloggers and other writers just this week over at WIL WHEATON dot NET. He is very entertaining but he is also very real. If you take the time to actually listen to what he says and absorb it you will learn a lot about the geek culture and also a lot about yourself as a person.
We listened to an episode where he explained what I am calling, Wheaton's Law of Creativity, he does not call it that it is just a thing I made up because it sounds cool to me, but if he would like to use it he may certainly do that.
Wheaton's Law of Creativity states:
If you enjoy making things and making things is what makes you happy then you must continue to make things to be happy. You can make a thing just to make a thing and it is ok because you made a thing. This thing does not have to be a perfect thing it just has to be a thing that occupies space where a thing did not exist before. It is ok if the thing you made ends up sucking and no one likes it, it is ok if the thing you made does not turn out quite right, it is ok if the thing you made is not perfect, it is ok because you made a thing and making things makes you happy. The thing you make must be made and not destroyed after completion because it is not perfect, make a thing, give it life, and let it out into the world. Once a thing has been released into the world it can never be destroyed it must live on. The thing you made will send back information which you must use to help make future things. If thing 1 was not a good thing make thing 2 a better thing by learning from thing 1.
I have been thinking about this concept a lot lately. At first I was still skeptical because he is Wil Wheaton and the things that he makes are always cool in my opinion. Then as we kept listening to different episodes we got to the episode where he is literally recording a podcast while washing the dishes. You can hear the dishes clanking and water running, so much so that sometimes you can't hear what he is saying.
He explained that he was making a thing just to make a thing and I remember laughing during the episode and I don't think I took it very seriously while I was listening. After a few days I just kept remembering the episode and thinking back to it.
It was such a powerful demonstration of Wheaton's Law of Creativity that I didn't even get it at first, but now I understand. That episode was a huge inspiration for me to keep making things.
So here is our thing, Geek and Beast Radio. It is our first podcast and we are making it because we want to and it is fun. So if you enjoy it that's awesome if not then that's cool too because we made a thing.