I bake muffins every week, they're great for a quick breakfast. I normally try to use different berries so we don't get bored of the same kind of muffins week after week. This week I decided to add a little something extra to our muffins, I paired perfectly tart raspberries with white chocolate to create a decadent treat. So I made white chocolate raspberry muffins.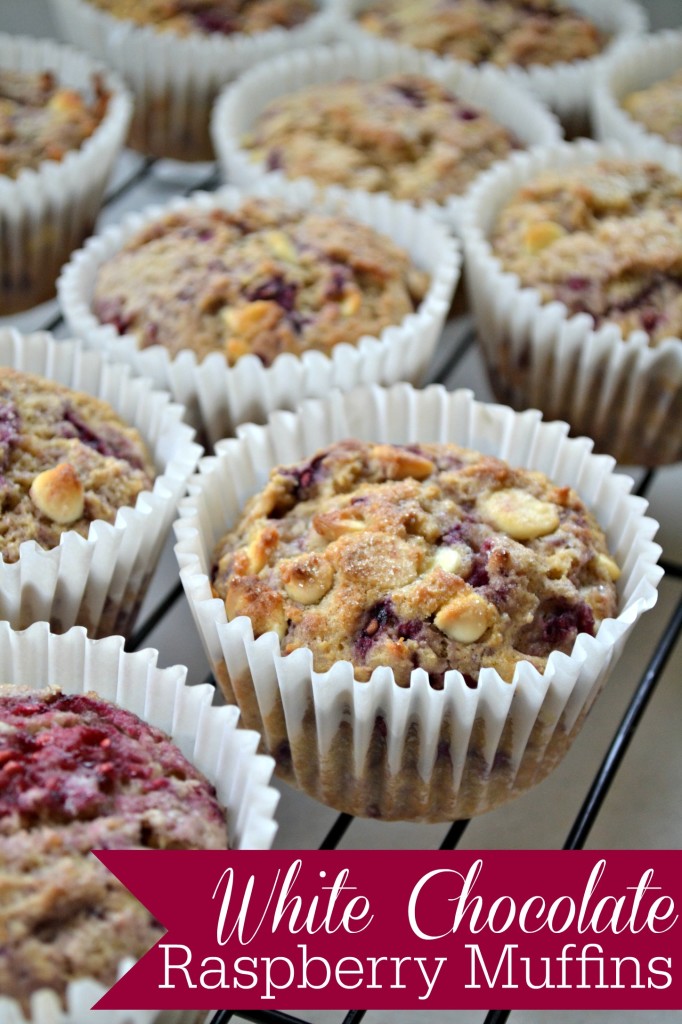 I absolutely loved these, I've always loved white chocolate in small doses and raspberries are definitely one of my favorite fruits, especially for dessert. AJ even went as far to say that these were just as good as my double chocolate peanut butter muffins, as much as I love those peanut butter chocolate muffins I'd have to say I agree. Even if you don't love white chocolate, you'll love these.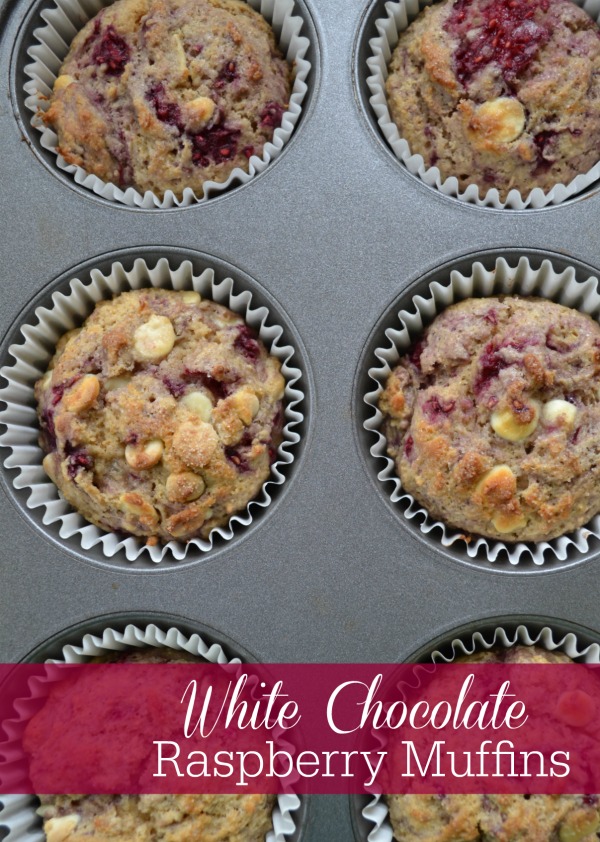 I love making these white chocolate raspberry muffins, they're pretty easy to throw together. Just use two bowls, one for dry ingredients and one for the liquid ingredients. Then make sure to mix your raspberries in the dry mix first so they won't sink or burst in the muffins. Combine both mixtures together and use an ice cream scoop to fill your lined pans. I've got this muffin recipe down to a science. Now I want to add white chocolate to some of my other fruit muffin recipes. You could probably even add an extra drizzle of white chocolate on top if you really love white chocolate.
I'm such a fan of having something sweet for breakfast, it just starts my day out on a happy note. If I make muffins the night before it makes my morning start out so much easier, just warm up some muffins and serve with a pat of butter. Trust me, these are the best when they're warm! It's Aliceana's favorite kind of breakfast, she'll eat every last crumb.
I actually ran out of muffin liners, so I made some smaller cupcake sized muffins. Perfect for snacks!

Don't these look delicious?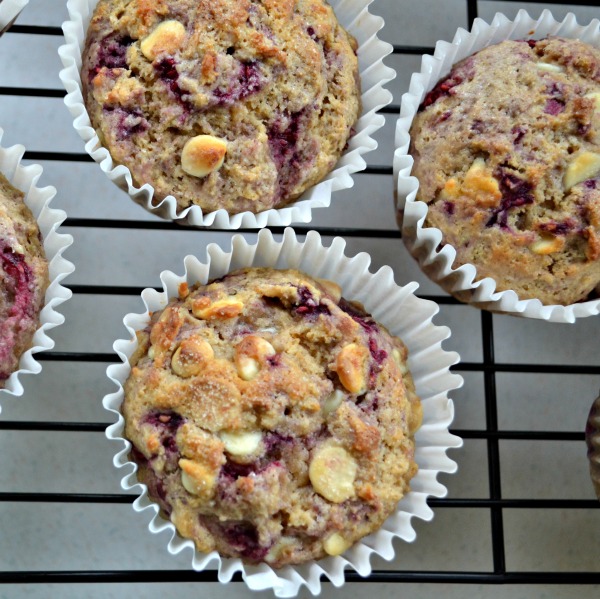 | | | |
| --- | --- | --- |
| White Chocolate Raspberry Muffins | | Print |
Ingredients
1 cup fresh raspberries (each cut in half)
1 cup white chocolate chips
½ cup butter, melted
1 cup milk
2 eggs
1 teaspoon vanilla
4 teaspoon baking powder
1 cup sugar
3 cups flour
Instructions
Preheat oven to 375* and make sure to grease or line muffin pans.
In small bowl combine melted butter, milk, egg, and vanilla.
In a large bowl mix flour, salt, baking powder, and sugar. Add raspberries to this dry mixture and make sure each strawberry is coated with the mixture.
Pour in milk mixture and stir together. Add white chocolate chips and stir until combined.
Using an ice cream scoop, divide mixture between 12 muffin cups.
Sprinkle tops with sugar and bake for 13-15 minutes.
Written by, Brittany, the geek behind the blog. I share lots of recipes, my thoughts on the latest tech gadgets, my favorite geeky games, and snippets of life as a Work-at-home mom.