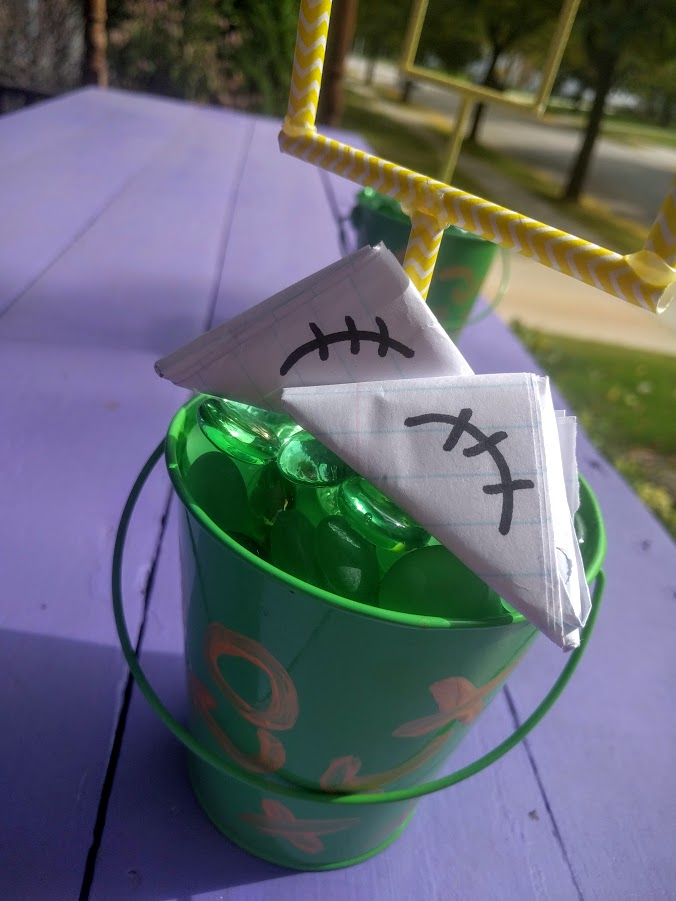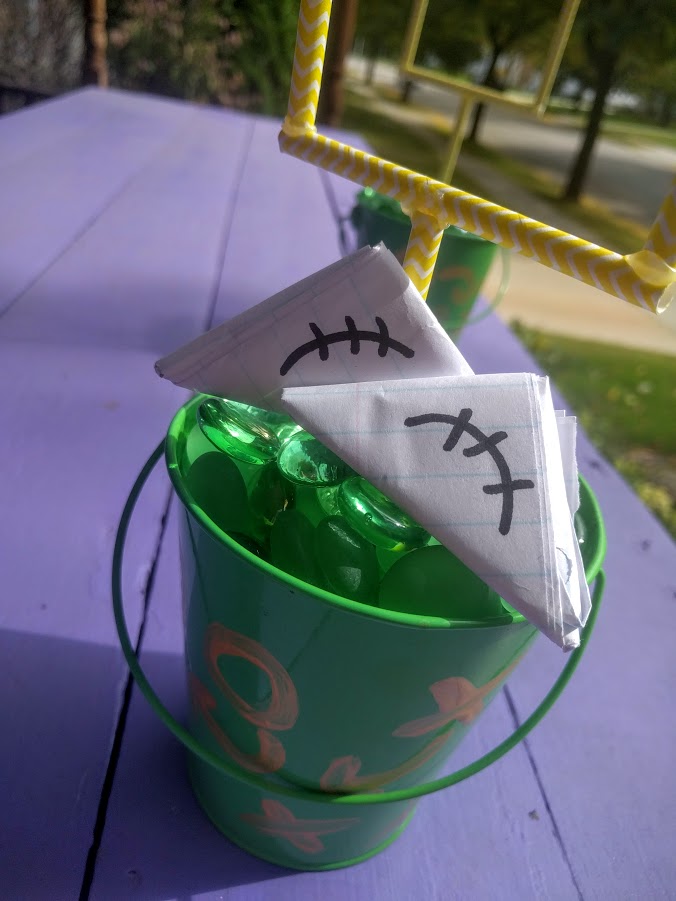 This shop has been compensated by Collective Bias, Inc. and its advertiser, MARS. All opinions are mine alone. #ScoreAtCVS #CollectiveBias
It's Fall which means it's time for everything pumpkin, leaves falling, and football.
We're serious about football games around here, and we always end up hosting games at least a few times a year. So I thought I would create some fun little centerpieces that would be the perfect size for your football spread of tailgate worthy food, or tucked onto an end table to get you into a festive mood. Bonus, if you're bored during commercials you can make paper footballs and have a football game of your own. Honestly, the paper footballs probably took as long for me to make as the whole craft did. I maybe had to look up how to fold one..
This craft only takes a few minutes, and it should only cost a couple bucks.  Here's what you'll need.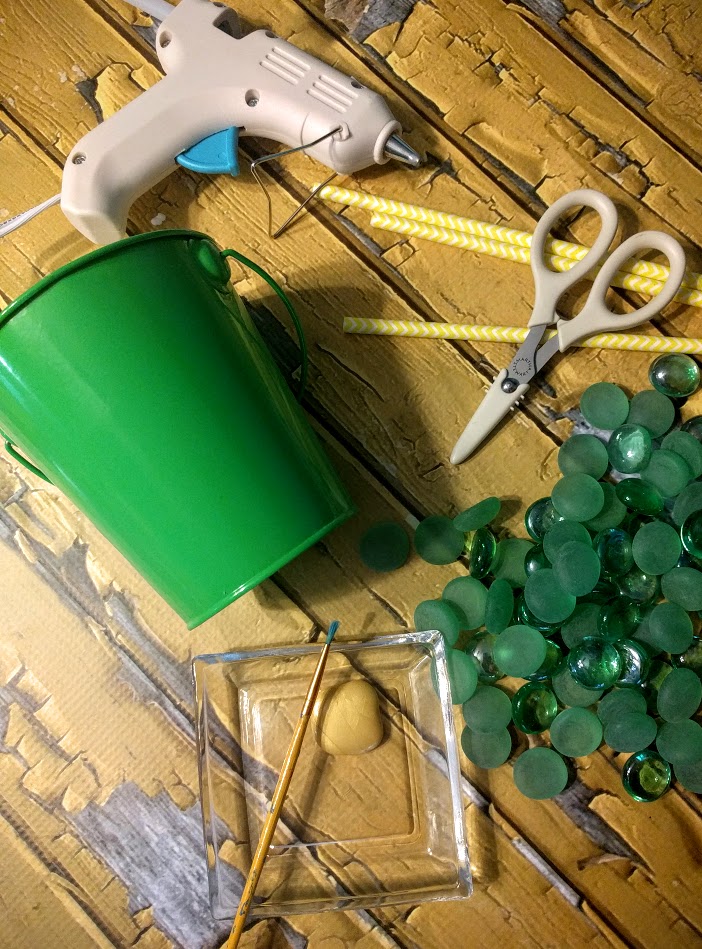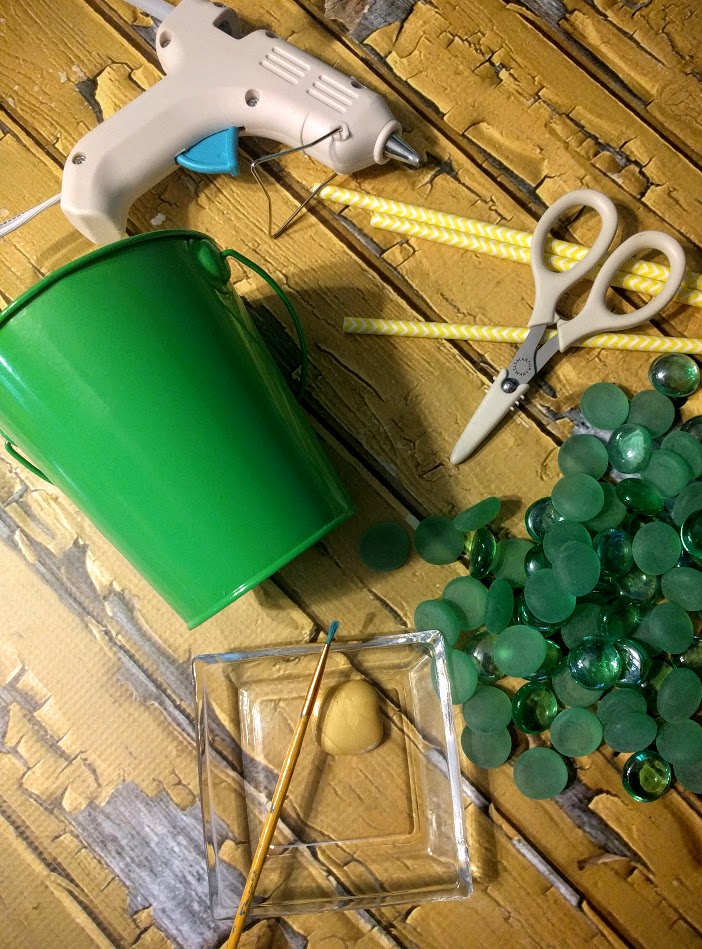 Simple mini tin buckets, green floral stones, yellow paper straws, scissors, hot glue gun (with one hot glue stick,) paint and a paintbrush or you could use a marker if that's easier.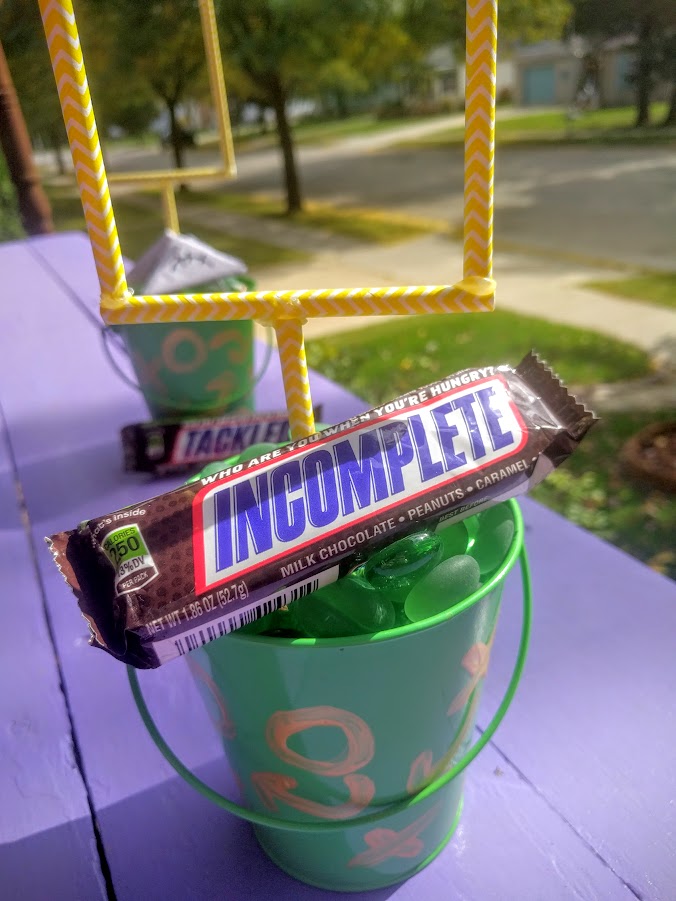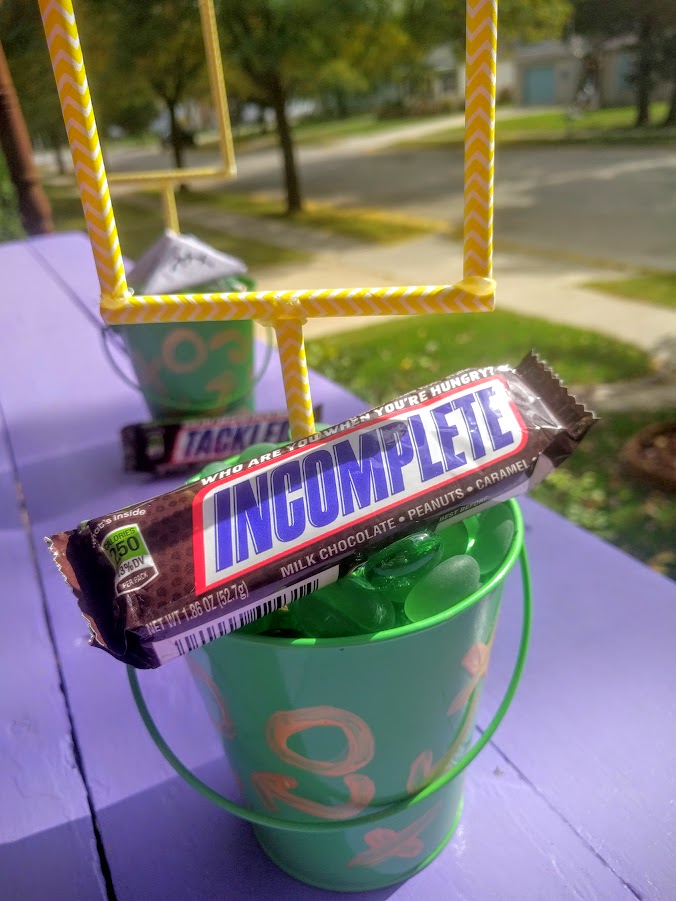 Simply paint your tin bucket with football plays, I painted oversized x and o's and some arrows, but you can get more creative or go for a smaller pattern if that's your jam. I took a step-by-step paint class the other day and was feeling over confident, a sharpie might have adhered better to the tin.
Next up, cut your paper straws into 4 pieces per bucket with one longer piece for the bottom and three medium equal in size pieces for the middle and sides of the field goal. Use hot glue to secure pieces together in field goal formation.
Fill bucket with green floral stones, stick your field goal in the stones. If you want the field goal to be more secure and use less stones you can place a piece of floral foam under the stones.
Then, sit back and watch the game, and enjoy some SNICKERS®. How cute did these turn out? I promise they only took 15 minutes from start to finish, the longest part was getting the materials together.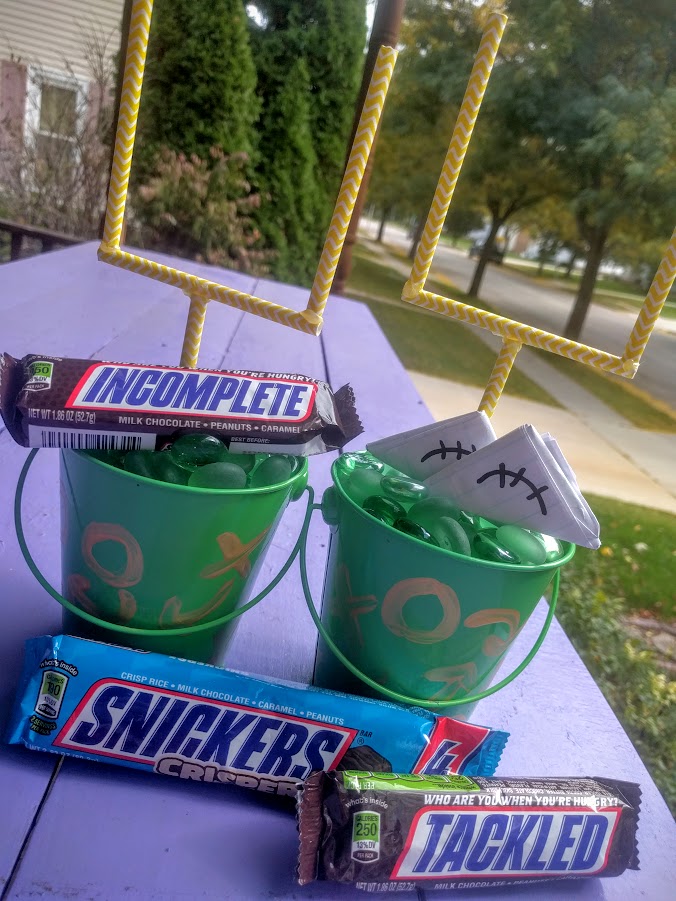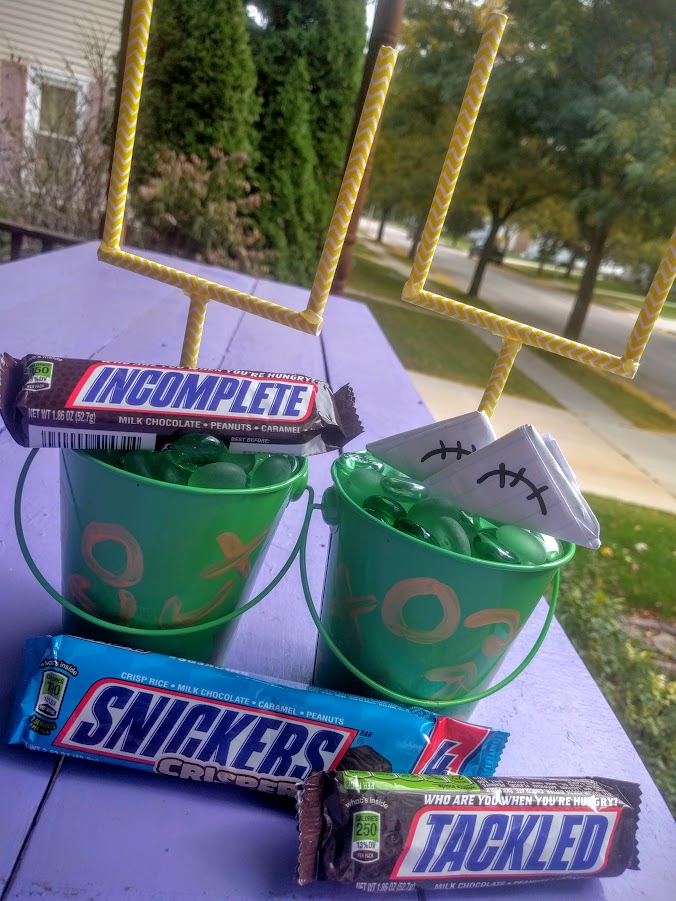 CVS can be a one stop shop for game day, including SNICKERS®. We bought these fun football themed SNICKERS® and SNICKERS® Crisper at our local CVS, I just had a SNICKERS® Crisper while writing this post, and it's pretty incredible, crisp rice, milk chocolate, caramel, and peanuts, yum, yum, yum!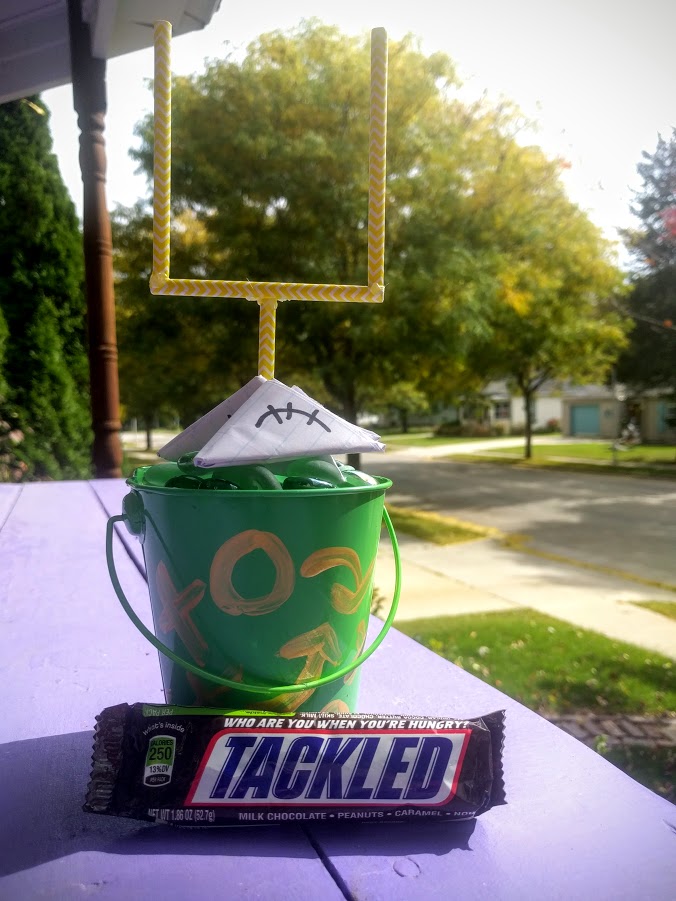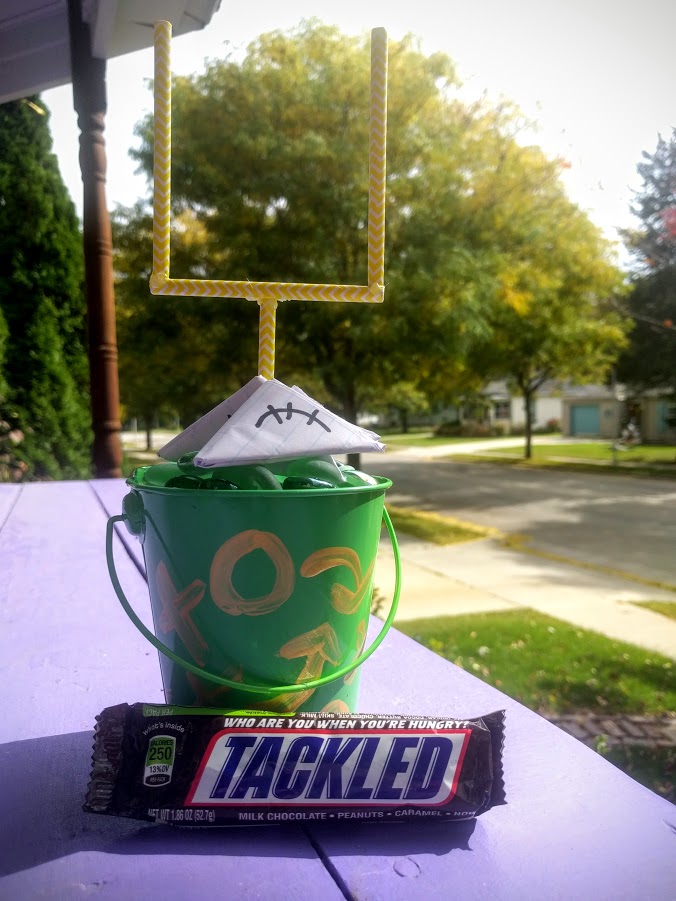 Make sure to grab your CVS Digital Coupon and check out these other game day ideas!
Written by, Brittany, the geek behind the blog. I share lots of recipes, my thoughts on the latest tech gadgets, my favorite geeky games, and snippets of life as a Work-at-home mom.