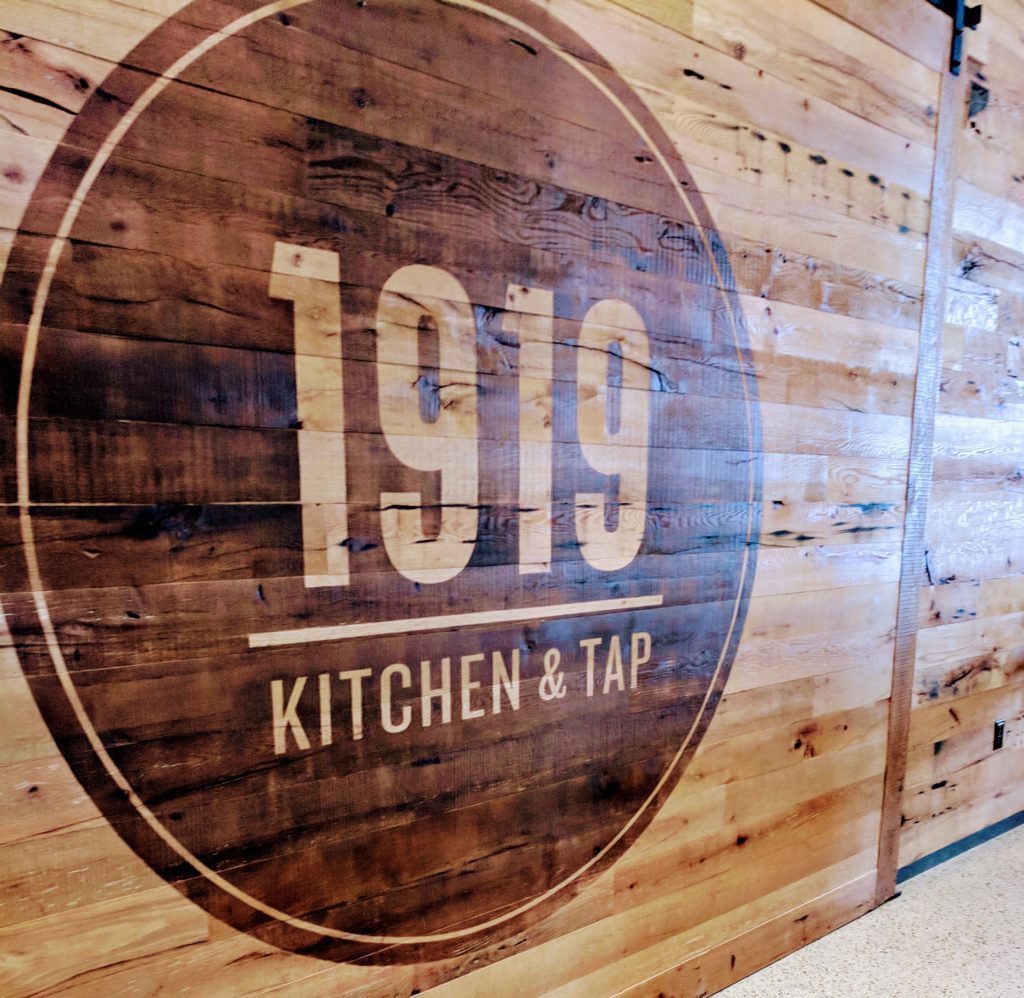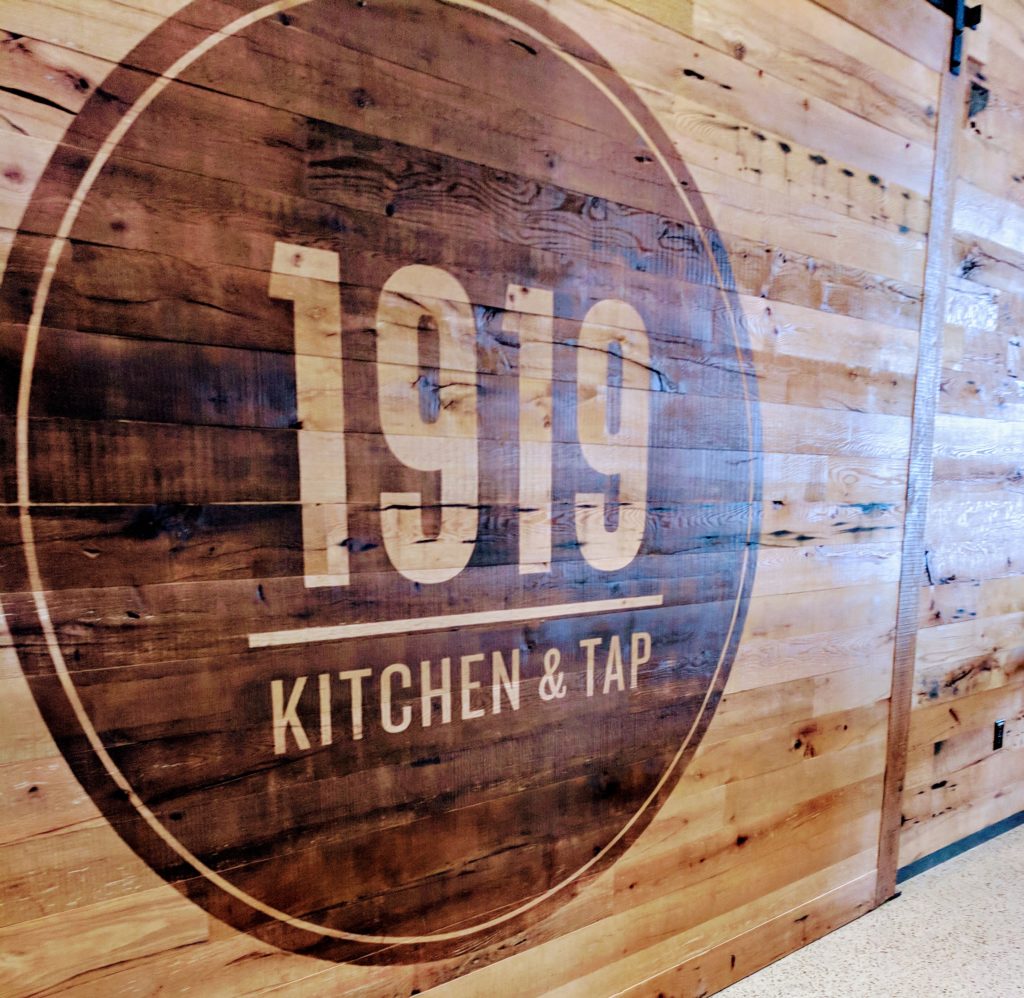 Football season is here, well pre-season at least and here in Wisconsin, we're all pretty passionate when it comes to the Packers. We love visiting Lambeau Field. Did you know that there's an amazing restaurant inside Lambeau called 1919 Kitchen & Tap? It's a great excuse to visit the 50 foot Lombardi trophy on the way to lunch. I would have taken a photo, but I'm pretty sure it's impossible to photograph well given its giant nature.
First off, the dining chairs are epic. Your own little armchair to relax in. This kid was dining in style, she liked that they had screens all around the restaurant that were playing Packer highlight reels. You can never watch too many Lambeau leaps.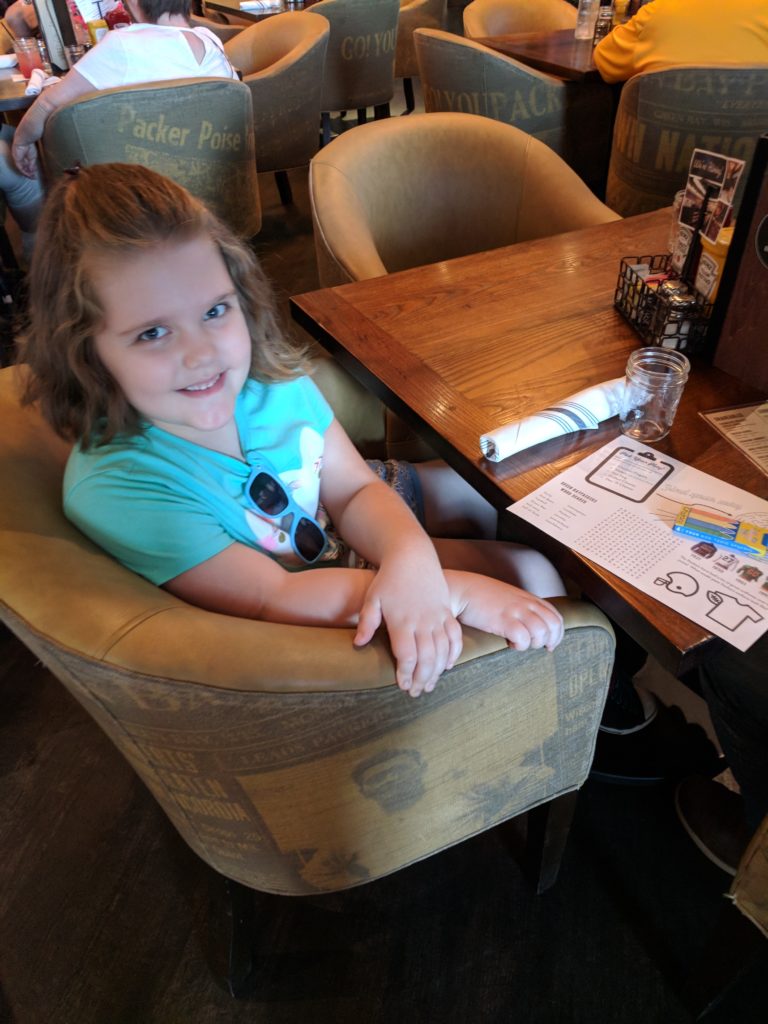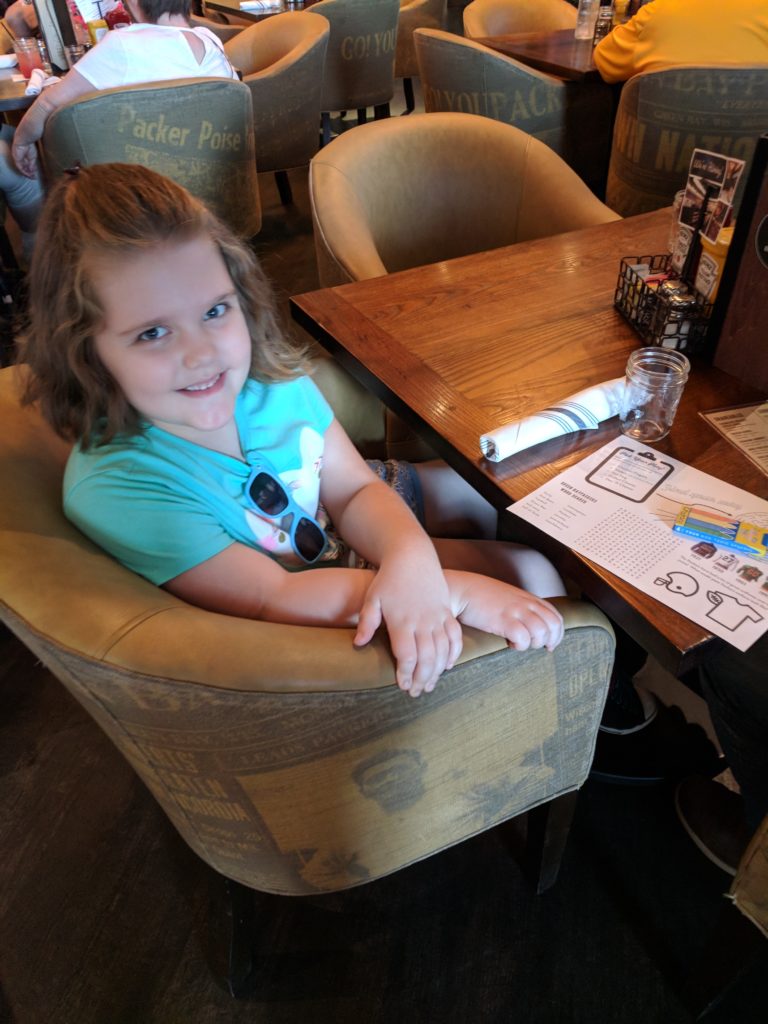 We started out with their parmesan breaded cheese curds. The portion was huge, way too many cheese curds for our family of 3 to eat. They were so good though, they were lightly breaded and the parmesan flavor was a great compliment to the cheese curds.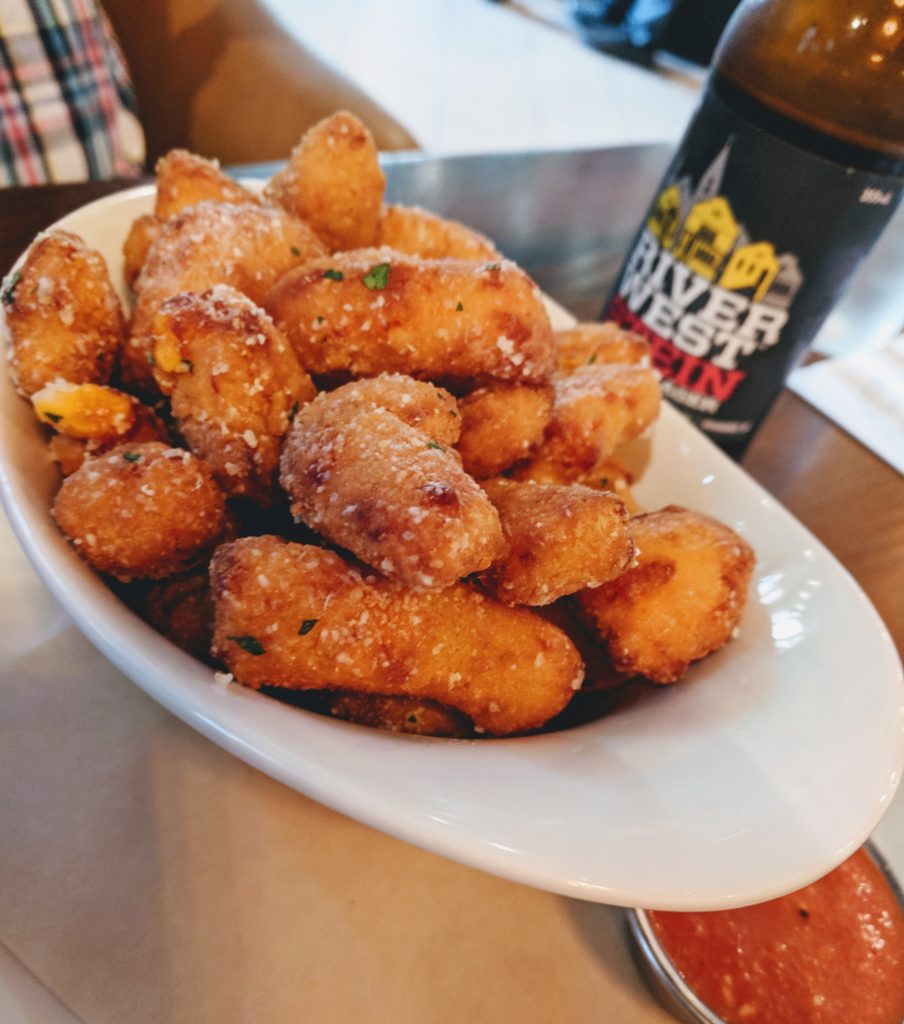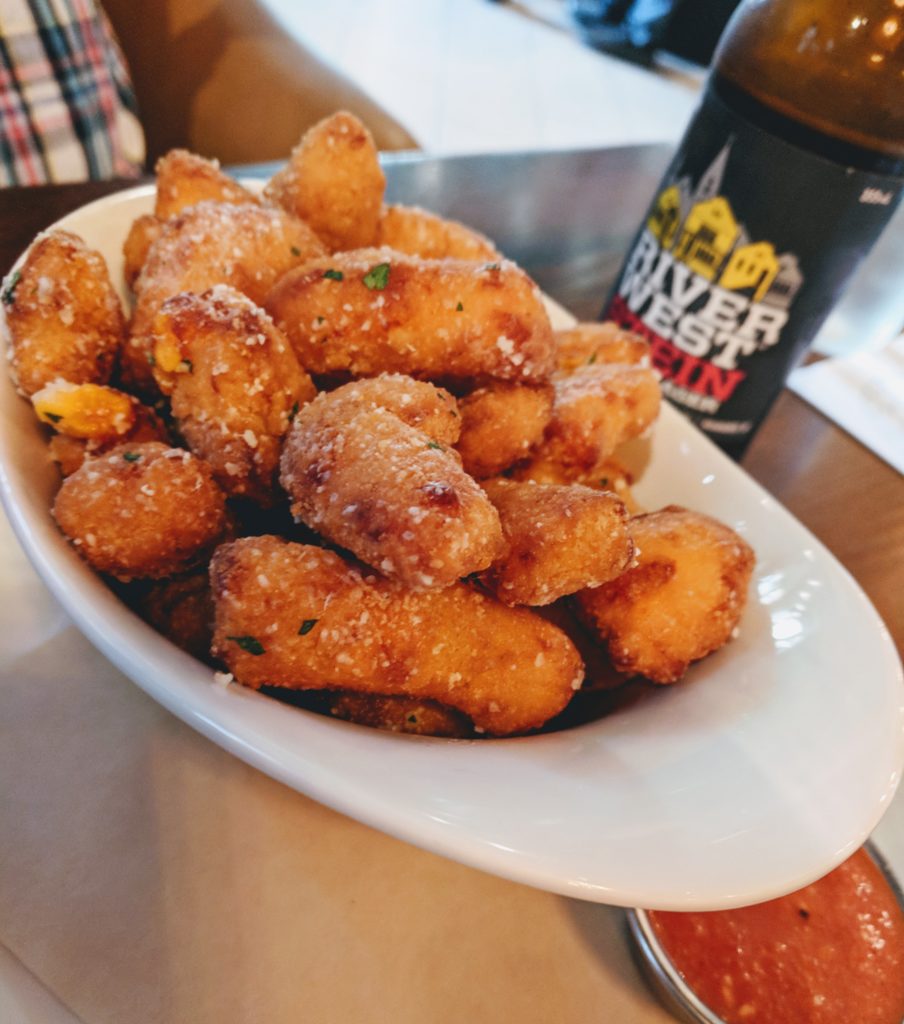 Aliceana didn't want to order off a kids menu and opted for a turkey club with smoked gouda, bibb lettuce, tomato, bacon, chive mayo, beer mustard. The bite I stole was so good, and she loved it. She ate three quarters of it before asking for a to-go box.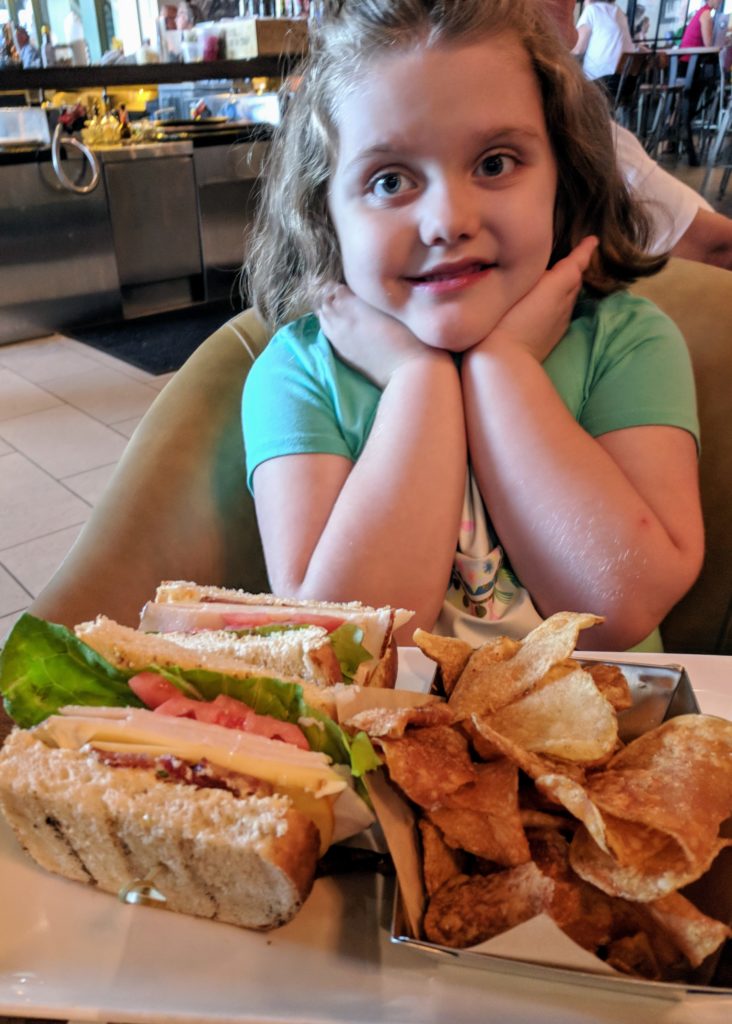 I had their burger special of the day on rye bread. Ok, so it was the bourbon and burger special of the day. So I might have forgotten what was in the burger by the time I got my burger, but it was really good and so was the bourbon.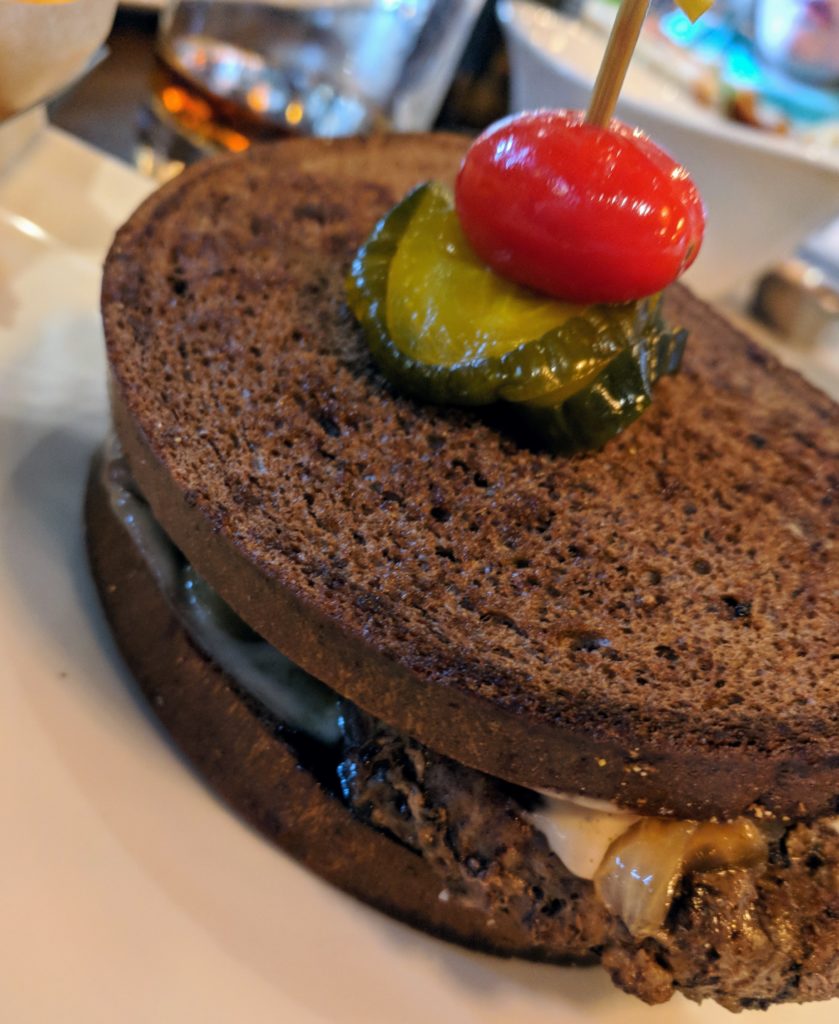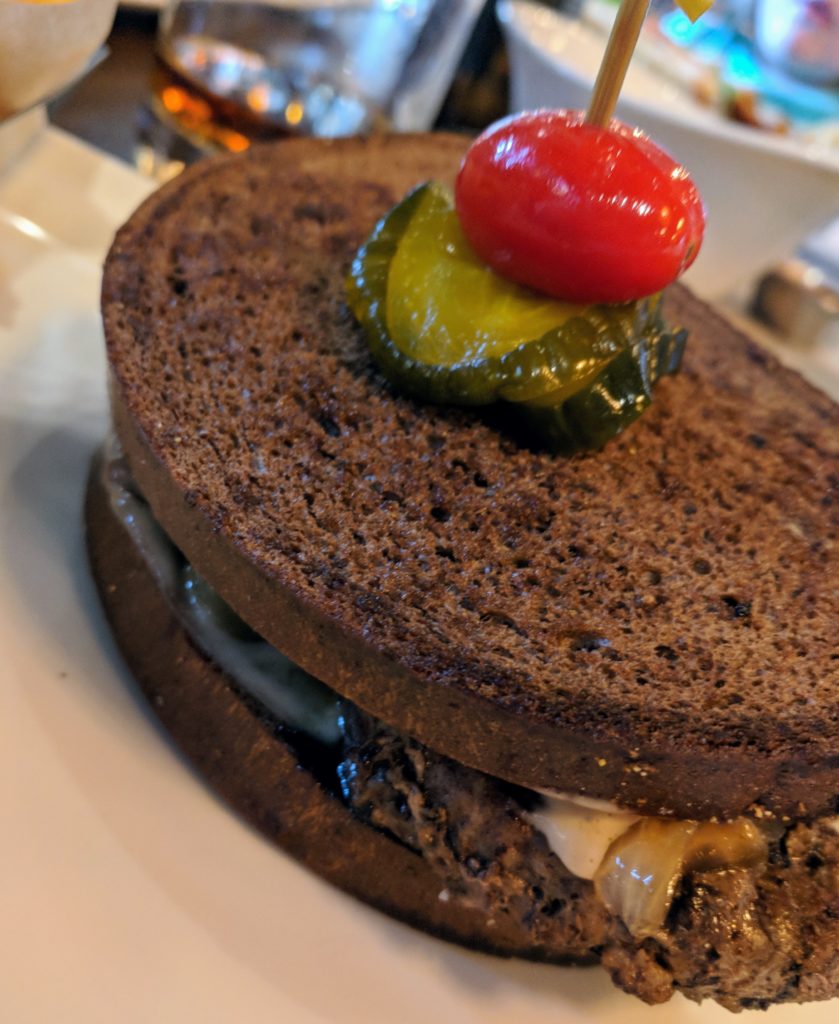 AJ had the double bison burger with havarti, bacon jam, sherry-garlic aioli. It was incredible, all of the sauces and aiolis perfectly compliment their burgers.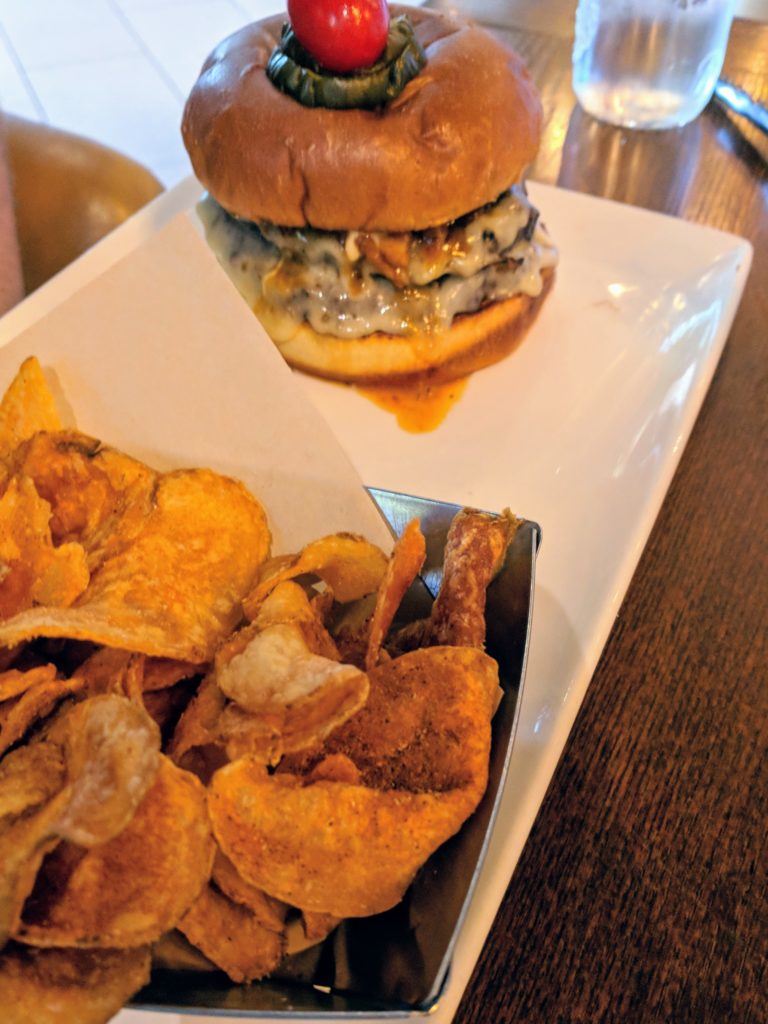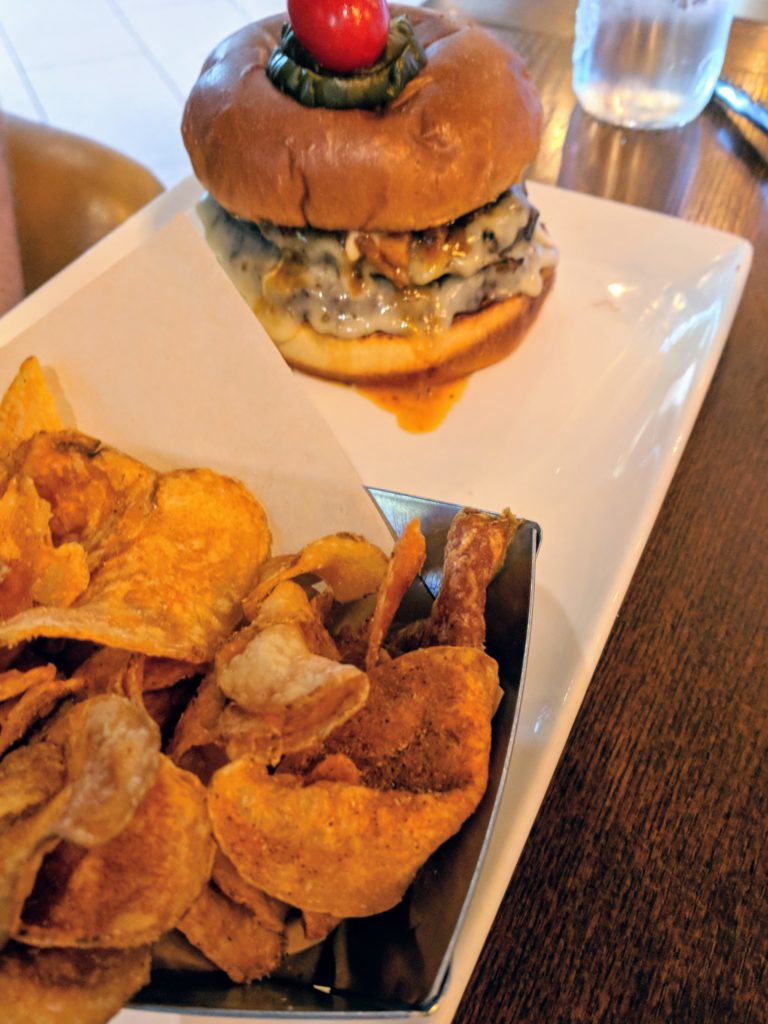 My only complaint is that it took a long time to get our food because it was extremely busy during lunchtime. It could have been worse though, at least we were seated right away since it's such a big space. It was the week or so after training camp had started so in every Wisconsinite's eyes it was officially Packer season and Lambeau was the place to be.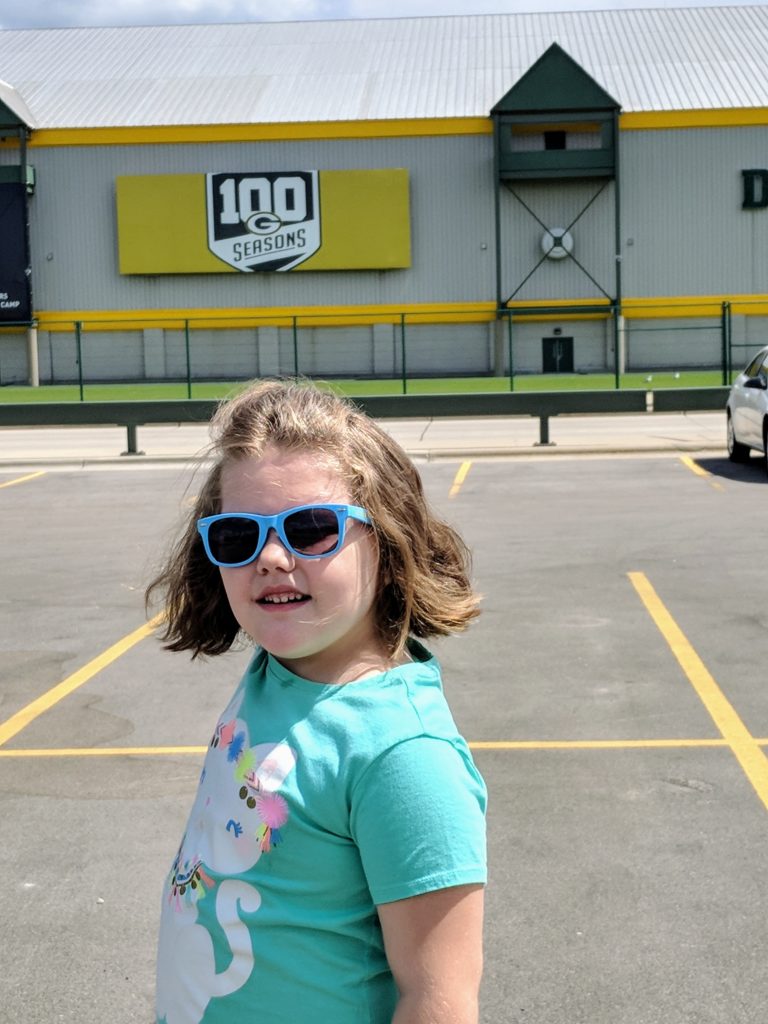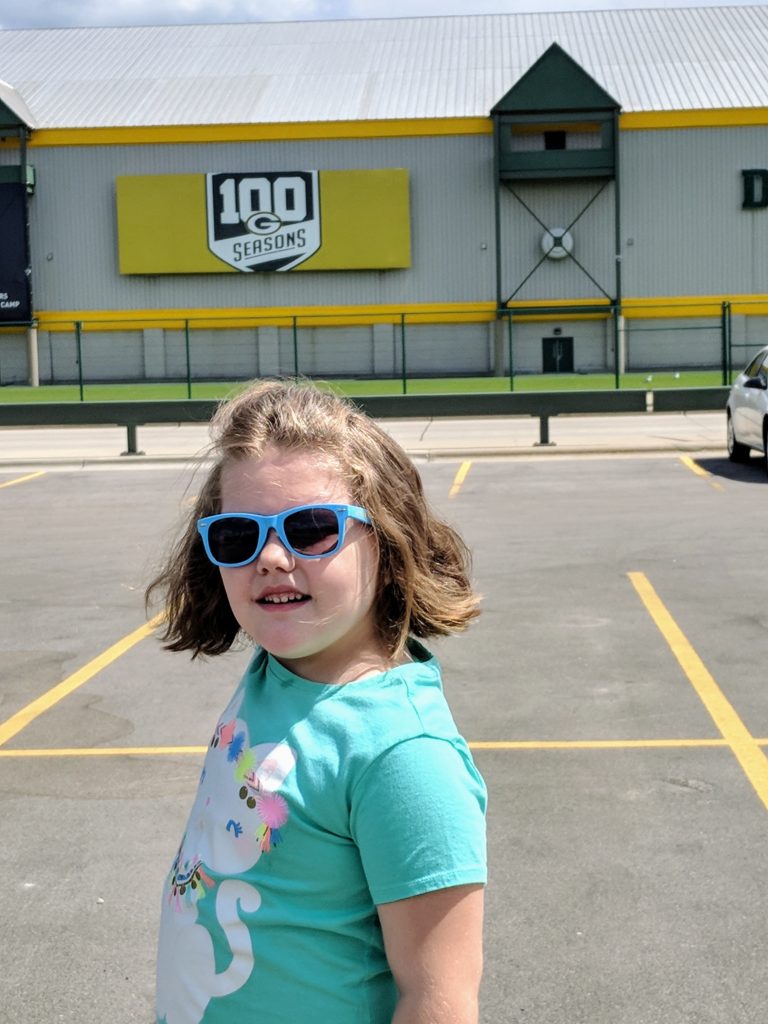 Overall, it was a really fun day and an incredibly delicious lunch at 1919 Kitchen & Tap. Cheers to 100 seasons, Go Pack Go!
Written by, Brittany, the geek behind the blog. I share lots of recipes, my thoughts on the latest tech gadgets, my favorite geeky games, and snippets of life as a Work-at-home mom.