A friend of ours works at the 3 Sheeps tap room out in Sheboygan Wisconsin and we finally had a chance to hang out with them and try some great beers.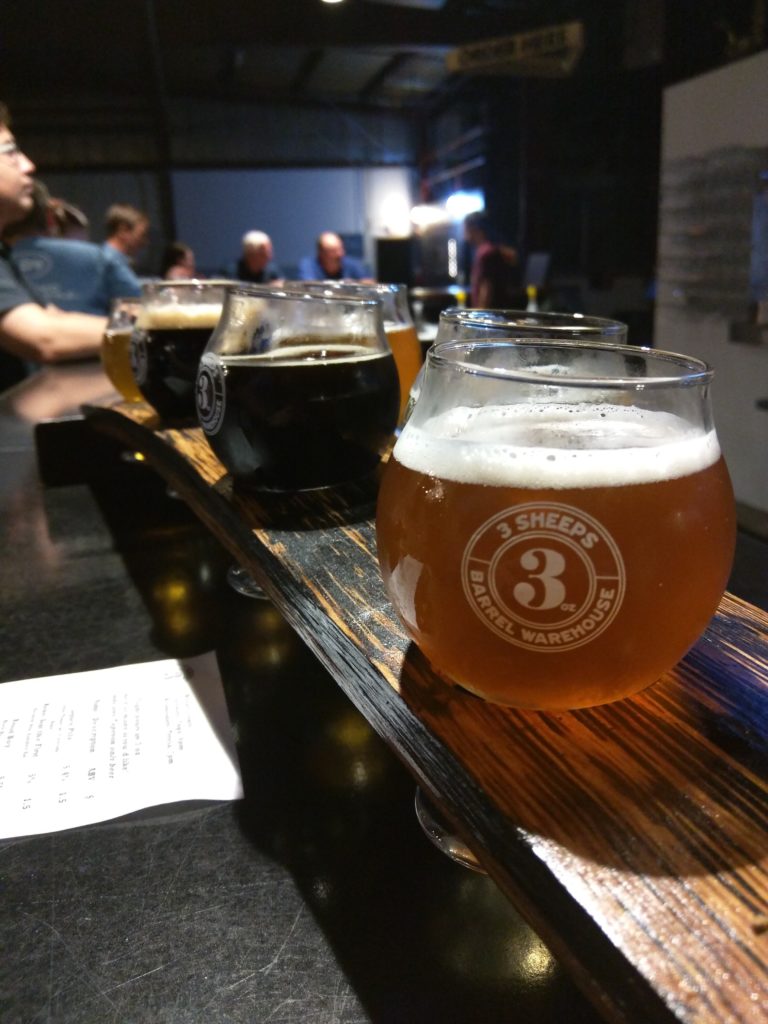 This place is the essence of local Wisconsin beer drinking, from the gravel parking lot to the wooden picnic benches it just screams "hey come over relax and have a beer"! I was in love right away and I hadn't even tried a beer yet. It is literally a steel building and will eventually become the barrel warehouse as well as the taproom. You walk through the doors into a large open warehouse with overhead doors that are opened so you can enjoy the weather in the summer. It is like a giant garage party every night and everyone is invited.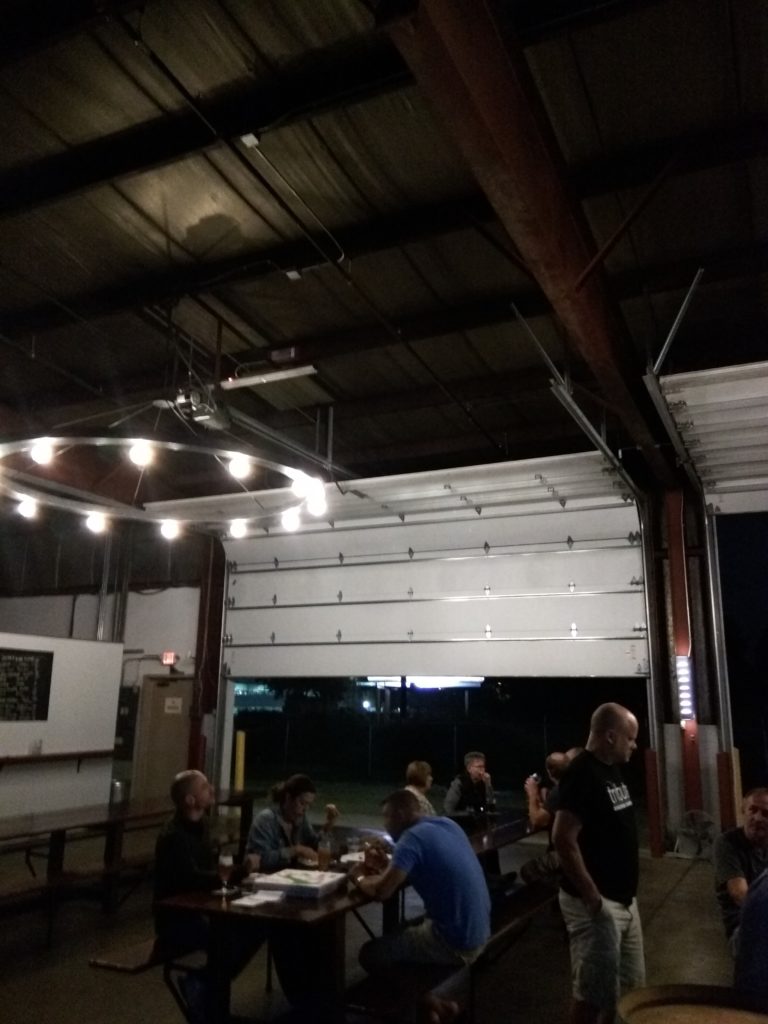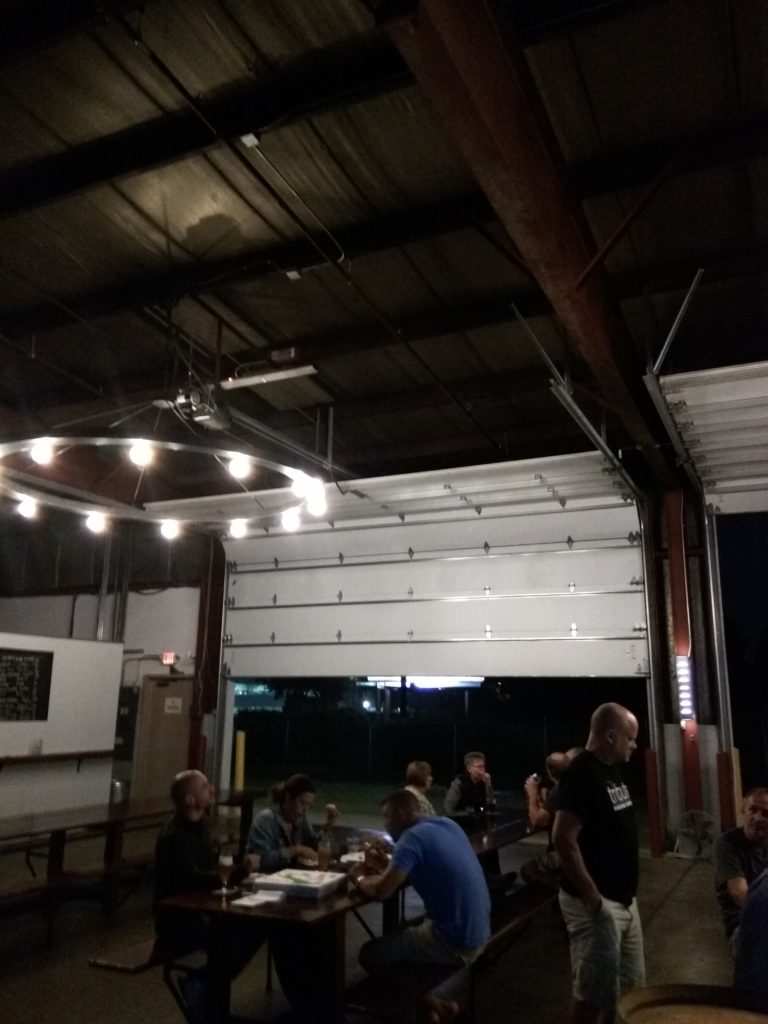 They really captured the whole "drinking with the neighbors" feel and it is such a fun experience. Now onto the beers.
3 Sheeps tap room offers an awesome mixture of beers that include a few of their staple always on tap beers, some small batch brews, experimental brews, and one of a kind only available in the tap room beers. Now that being said having a friend to guide me through the beer list was very nice especially not being familiar with their whole line up of beers. He quickly pointed me in the direction of all the beers I could only get at the tap room and showed me which ones were readily available to pick up at any local store. I was then able to sample a whole lineup of unique beers which always makes me excited.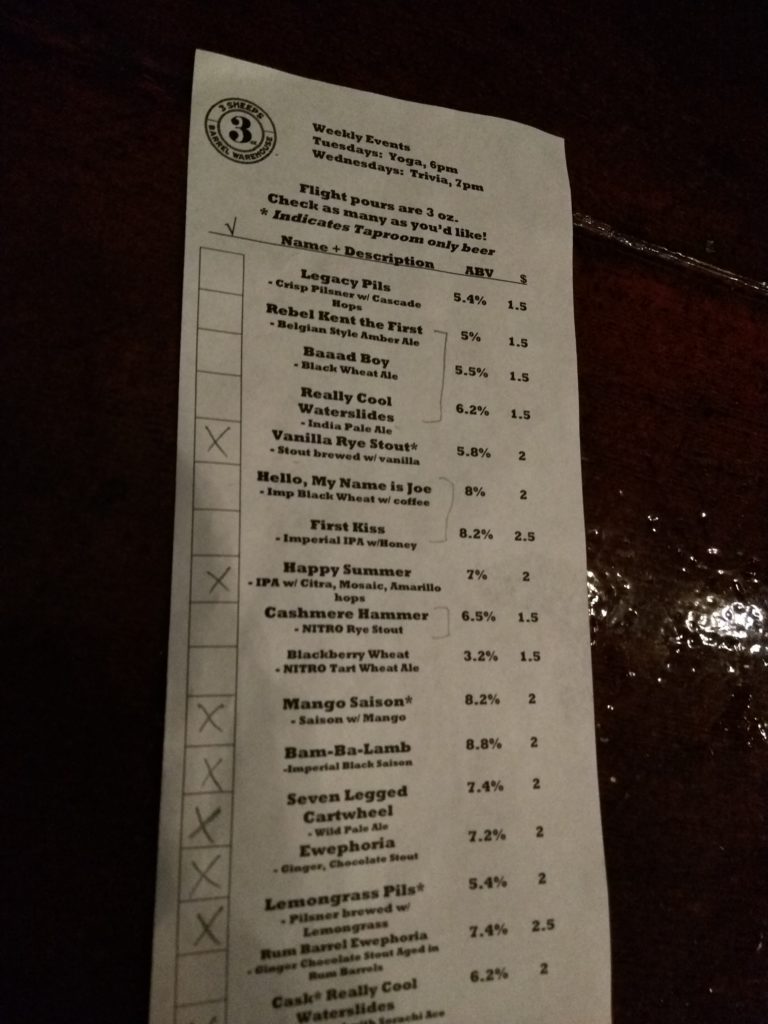 Stars of the show for me were definitely the Ewephoria which is a chocolate ginger stout, their mango saison with its nice subtle mango flavor, and their vanilla rye stout. I have really been digging the rye beers lately. Their nitro blackberry wheat is also pretty amazing!
They take their local ingredients very seriously at 3 Sheeps even the wood that was used in the construction of the tap room is local. The wood was reclaimed from a place called the Armory where high school basketball games used to be played. Looking around the room you can still see the numbers that used to be bleacher seats, it is really cool.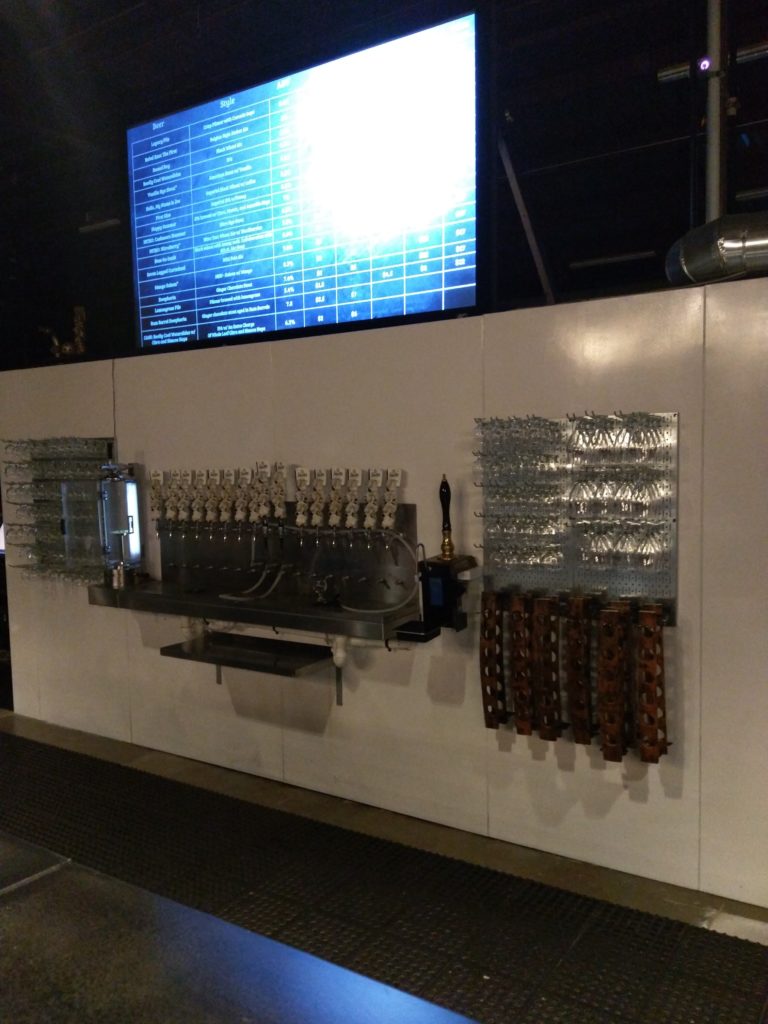 I would definitely recommend checking out the 3 Sheeps tap room it was an awesome experience and a great place for some great beer.
I am the husband of the Geek and the beard behind the blog! I really enjoy writing about my family and all of my interests. I will be sharing everything from great grilling recipes to the perfect beer for the season.