Here are our top 5 favorite spooky board games that are perfect for Halloween.
Number 1. Betrayal at House on the Hill 3-6 players 1hr+ age 12+
Turn out the lights, light some candles, put on some spooky background music and scare the hell out of your tweens, at least that is what did one night! Betrayal at House on the Hill is the perfect game to break out for a spooky end to a Halloween party. Six people can enter this spooky house on the hill but there is no guarantee that everyone will come back out. The game starts out cooperatively with everyone working together to explore this creepy house, then a traitor is born. The traitor will try to destroy the remaining members of the party in many different ways the same scenario usually never happens twice with 50 scenarios that are randomly chosen. The new expansion Widow's Walk, adds 20 new rooms and 50 new scenarios which is set to release just before Halloween 2016.
Number 2. Dead of Winter 2-5 players 60-120min age 13+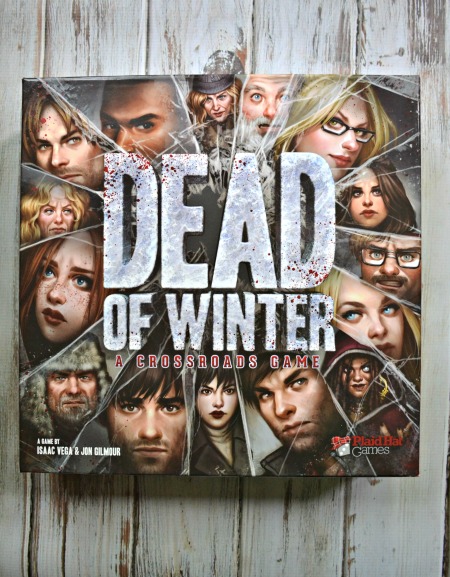 What is spookier than being trapped in a zombie apocalypse with a drunk guy dressed like santa claus. Yeah that's pretty creepy and what could happen to you in the zombie survival game Dead of Winter. This game is played over several rounds and you are on a clock to complete your objectives without being overrun by zombies. You must scavenge for food, weapons, and survivors to make it through this zombie nightmare, oh and don't forget to take out the trash. There is also Dead of Winter the Long Night which is a standalone expansion so you can add it to your original game or play it all by itself.
Number 3. Mysterium 2-7 players 40min+ age 10+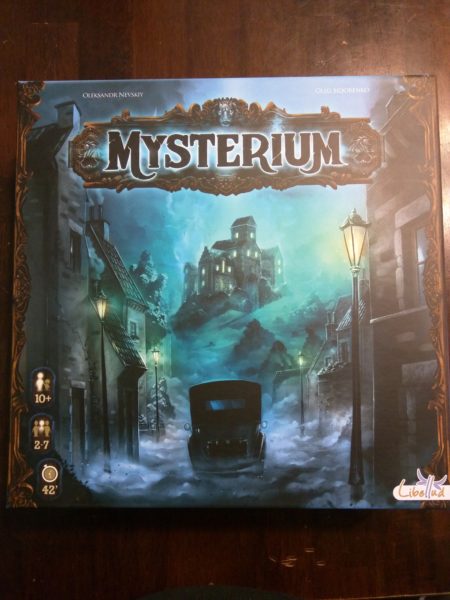 Channeling the dead is definitely spooky and exactly what you will need to do in Mysterium. One player will play as the ghost of someone who was murdered while the rest of the players are all psychic mediums trying to communicate with the ghost to find out how they were murdered. Big problem, the player who plays the ghost can't talk to anyone so you will need to use a series of other clues to unravel this mystery.
Number 4. Letters from Whitechapel 2-6 players 1hr+ age 14+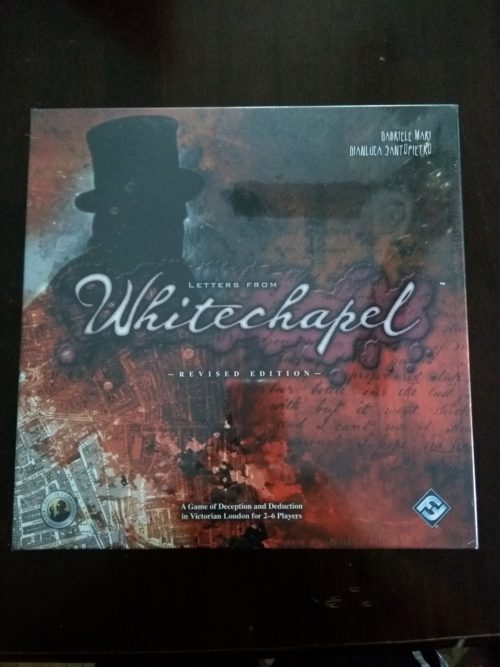 Chasing Jack the Ripper through the dark streets of London would rank pretty spooky on my spook radar. One player assumes the role of the notorious serial killer Jack the Ripper while the other players act as detectives trying to hunt him down. Will the detectives succeed in capturing this serial killer before he kills again or will he elude them forever, the outcome is up to you unless you are too scared.
Number 5. The Village Crone 1-6 players 90min age 13+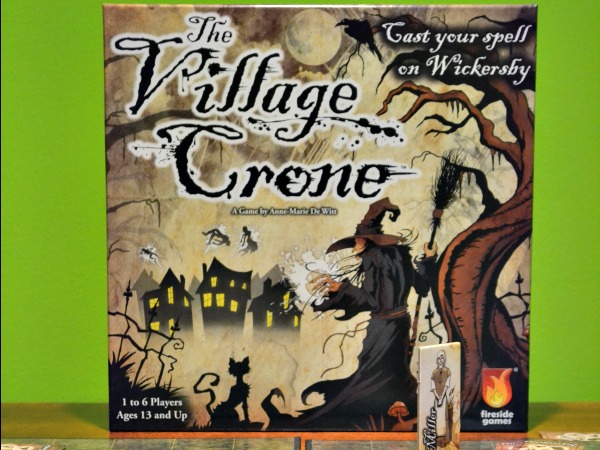 Take a trip back to the 1600's and surround yourself with bubbling cauldrons and cackling witches. In this worker placement game you and your fellow players will all be playing the role of different witches. You will gather resources to make potions and cast spells on the unsuspecting villagers to make them fall in love or turn them into frogs in an attempt at becoming the head witch or the village crone.
These are our top 5 spooky board games for Halloween please let us know of any you think should have been on the list in the comments below.