One thing that's clear about parenting is that your children will always grow and their interests will change. For Aliceana's birthday we really wanted to make her room into her own space that she would feel comfortable in. Being homeschooled, she spends more time at home than most kiddos, and I wanted to make sure she had a place that was as relaxing as possible. AJ and I have been planning this for a long time, and we had most of our plans in place when we decided that it would be more fun if we told her our plans and let her help with the process. We already had Avenger's themed decor, and her room was already blue, so we chose to add some red elements to really make the Avenger's theme pop.
So we told her that her new bed and TV were in the basement, then we got our butts into the car and drove all the way to IKEA. We knew exactly what we were getting there; a bookshelf, entertainment center, a locker that would act as a nightstand, and pillows which Aliceana could pick out. We would have been out of there in record time if the checkout line wasn't 45 minutes long.
Then we went home and got to work. Aliceana started sorting through everything, trashing broken toys, donating the ones that she no longer wanted, and putting the ones she was planning on keeping on the shelving in her closet. Then we cleaned up, dismantled her bed and really got to work.
I started with replacing her pink polka dot curtains that we bought before she was even born. We bought some inexpensive ROSALILL curtains from IKEA, we chose to go with red because her room is already blue and red and blue is very Avengers. I also thought the pops of colors would be way more fun than blue on blue, even though blue will always be Aliceana's favorite color.
We started by putting the bed and LIXHULT cabinet together. Honestly, I thought I could put the little cabinet together while AJ worked on the bed, because I'm pretty handy at putting furniture together. That cabinet was the bane of my existence and I needed his help, like a lot of his help. (That's the shelf right there on the bottom left, such a pain in the butt, but also adorable and super functional!)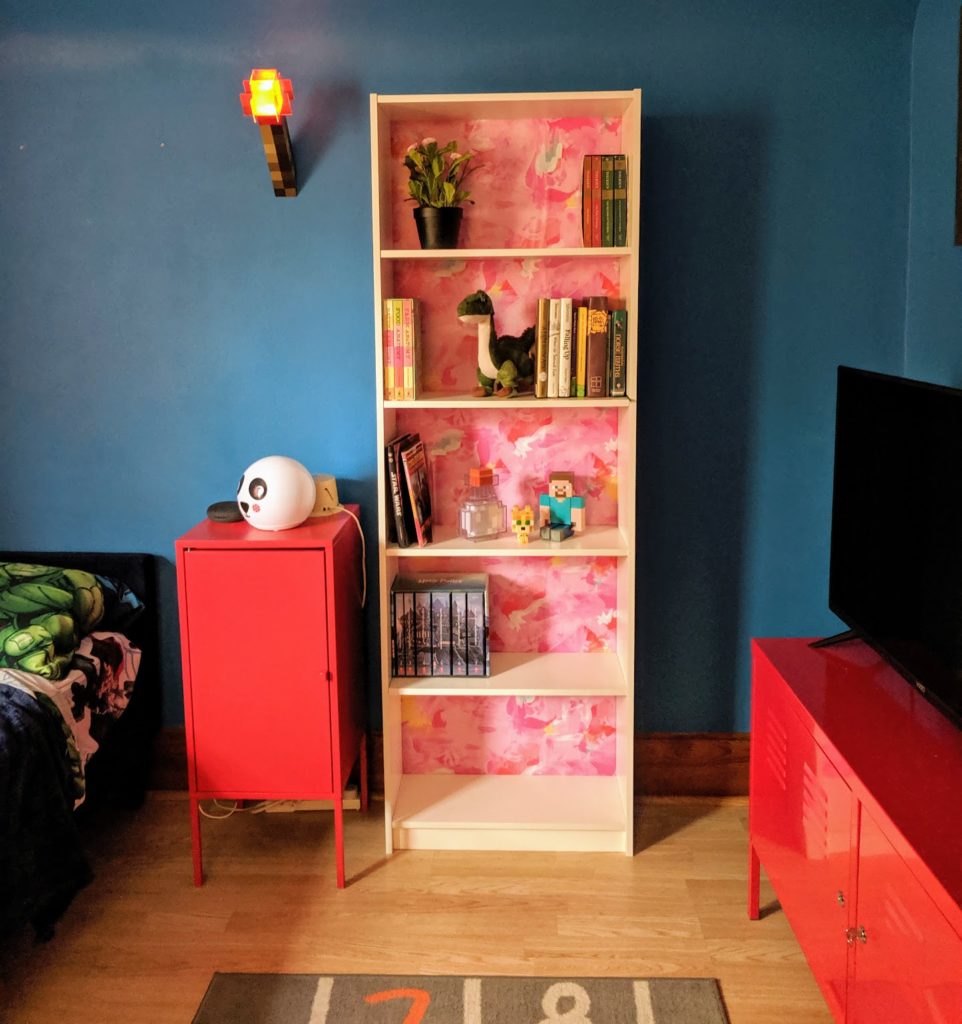 We took a break and had pizza on the floor of her room and talked about the next steps. After our pizza planning session, Aliceana threw all of her new pillows on her daybed. After that she helped a lot less and lounged a lot more.
Then we tackled the entertainment center (IKEA PS Cabinet) and set up the TV before we called it a night around 11 P.M.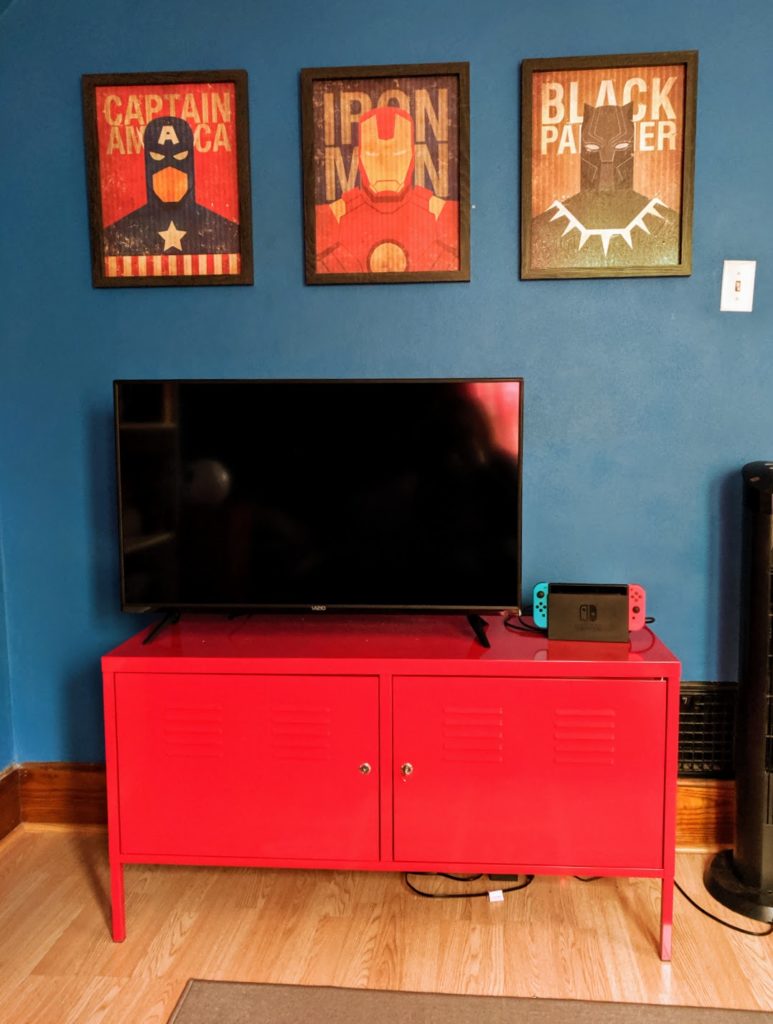 The next morning Aliceana and I went to a couple stores to get the materials to make her GERSBY bookcase look even cooler. I'll write a post on that later this week. Then we assembled the bookcase and put up her Avengers pictures that she got as a Christmas gift this year and the amazing unique Captain America clock that I won at a benefit.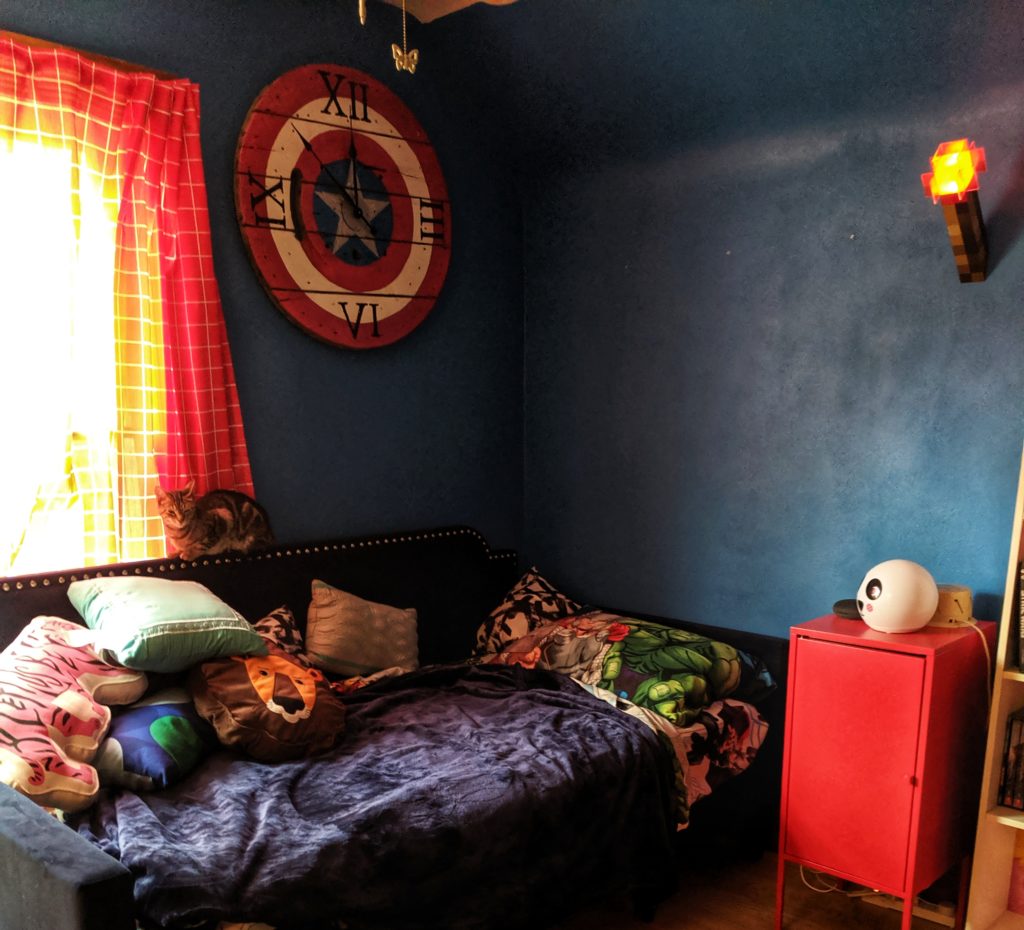 We had a few other finishing touches, Aliceana insisted on a lamp and we bought the adorable panda lamp from IKEA, it's actually so bright! She had so much fun putting things on her bookshelf too. She doesn't have a lot of big chapter books yet, but I'm sure she'll have a ton in no time.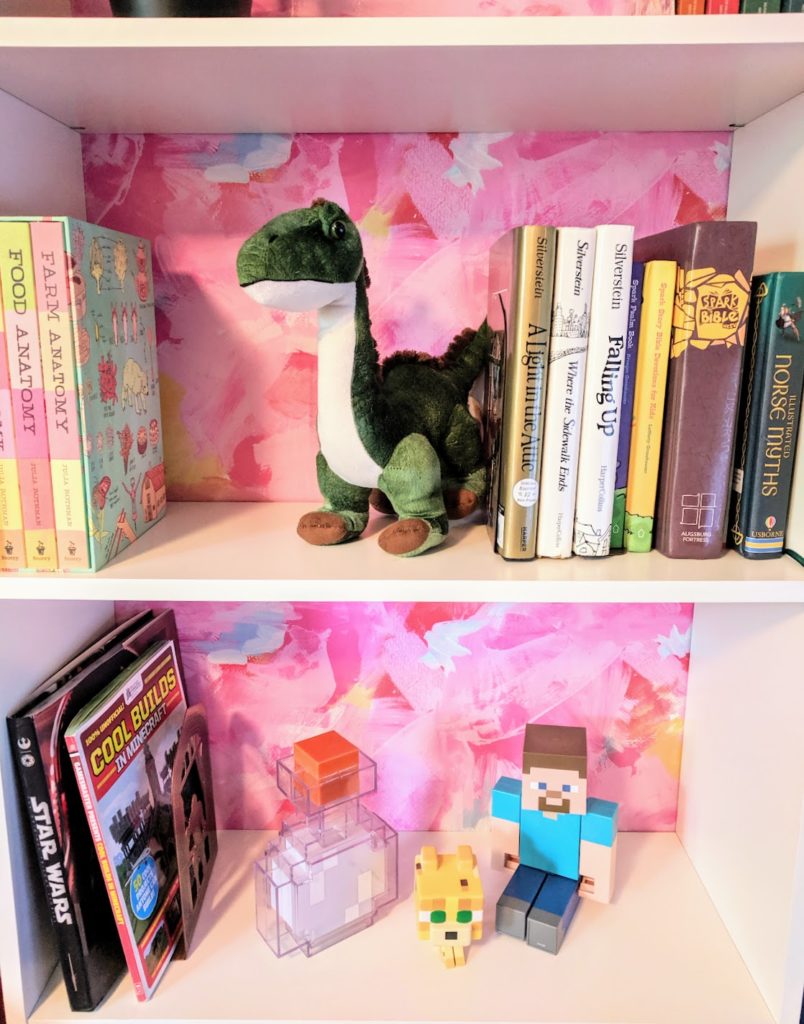 Overall, we spent around $800. It was a little bit of a splurge, but we had been saving in anticipation and bought items that we think she'll use well into her teen years. I don't think the Avengers will be her favorite thing forever, but the daybed is something any teen would want in their room, and the red cabinets will go with whatever. I'm already planning on purchasing some magnetic storage solutions for her side table too so she'll get even more use out of it.
Here's a rundown on the items we bought and what we paid. Note that these are affiliate links and they're from Amazon, but if you don't have an IKEA close it might be worth it, shipping through IKEA is so expensive at least in our area. I had actually bought a daybed from IKEA originally and a week later received an email that it was out of stock, so my experience with IKEA shipping is not great. I'm really happy we got this daybed instead though, it's so much cuter!
ROSALILL Curtains
$14.99
GERSBY Bookcase
$29.99
LIXHULT Cabinet
$40.00
IKEA PS Cabinet
$99.00
Assortment of IKEA pillows $30
ANGARNA (Panda Lamp)
$16.99
Burkett Daybed from Wayfair.com
 (
similar beds
) $310
VIZIO 40 inch TV with built-in Chromecast
$230
We're all so happy with how it turned out! If you enjoyed this post or want to save these ideas for later, make sure to pin the pictures in this post!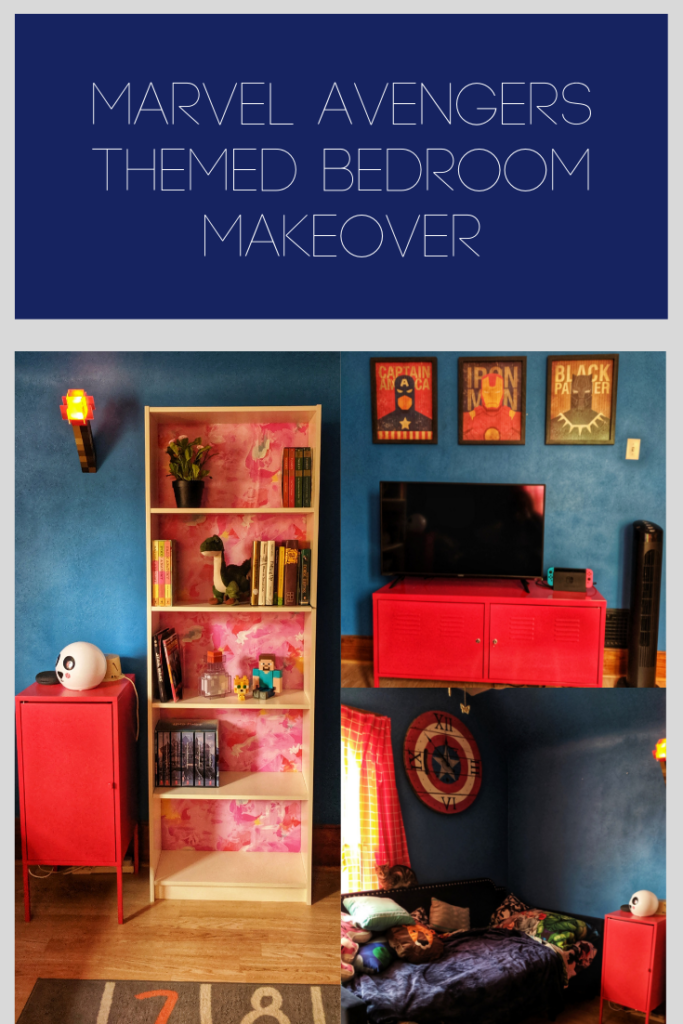 Written by, Brittany, the geek behind the blog. I share lots of recipes, my thoughts on the latest tech gadgets, my favorite geeky games, and snippets of life as a Work-at-home mom.