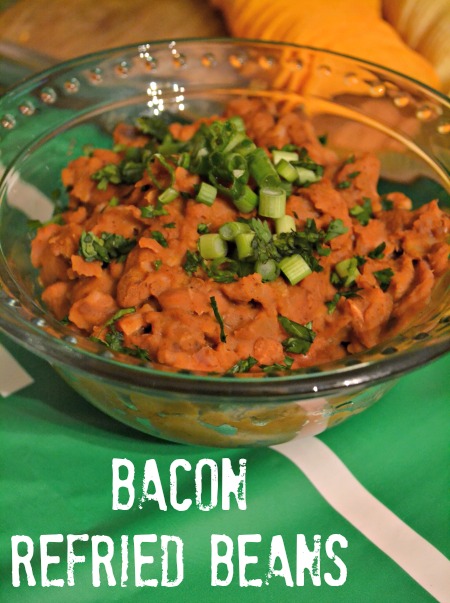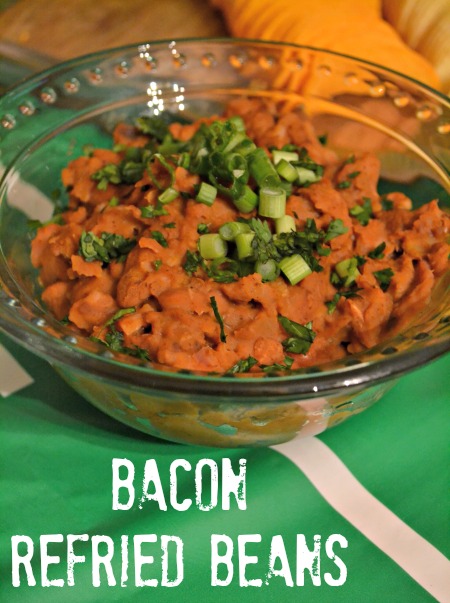 I know everyone remembers the refried beans that they served in the cafeteria at school, a brown shapeless mass that you were not sure what it actually was. Well if you can get past those school days I guarantee that this recipe for Bacon Refried Beans will make you a fan of refried beans once more.
First of all this recipe has bacon as one of the main ingredients so that should be all you really need to know because bacon makes everything better! This is also a very simple recipe to execute and does not take too much time to make.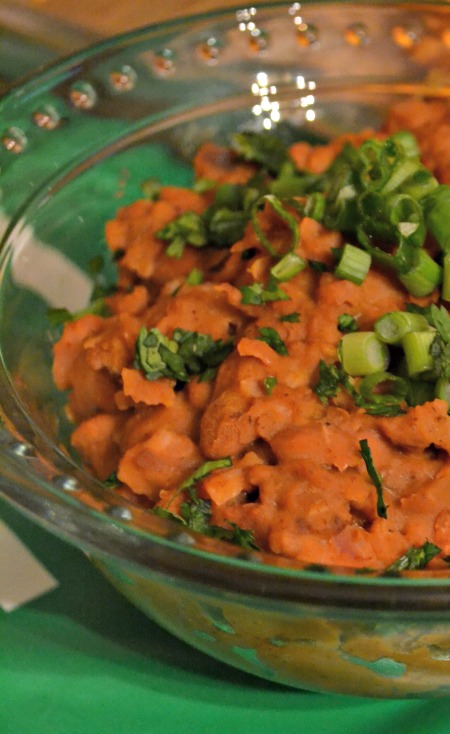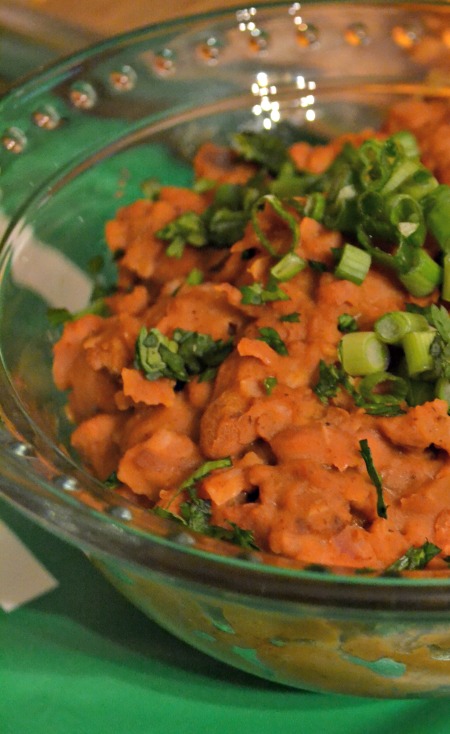 Start off by chopping fresh garlic and onion, then slice your bacon into small pieces and fry those three ingredients together. If you have a lot of grease after frying the bacon, onion, and garlic, drain it off before continuing but save 1 tablespoon to put back in after you drain it to add flavor back into the beans.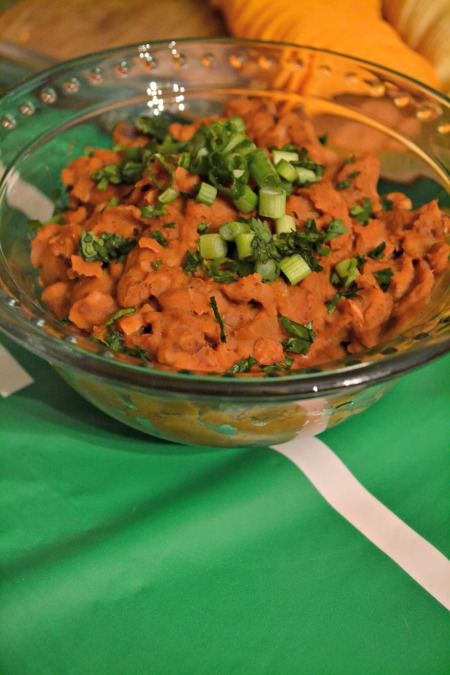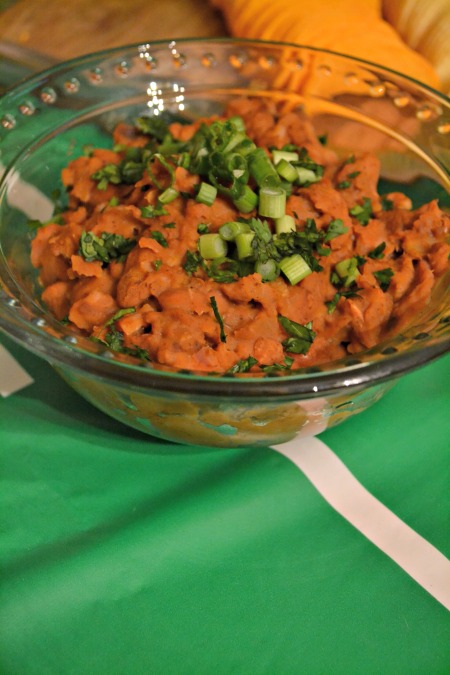 This recipe also uses fresh cilantro and if you have never worked with it before please check out our Fresh Corn Salsa post to learn how to properly handle this fresh herb. These Bacon Refried Beans make the perfect side dish to go along with any of our Tex-Mex recipes like Tex-Mex Enchiladas or our Tex-Mex Stuffed Peppers. You can make a great weeknight meal by adding these Bacon Refried Beans to your menu along with our Tex-Mex recipes.
Tell us what your favorite weeknight meal combination is!
| | | |
| --- | --- | --- |
| Bacon Refried Beans | | Print |
Prep time:
Cook time:
Total time:
Ingredients
3-4 Strips of bacon
½ Medium onion diced
3 Cloves fresh garlic diced
1 tsp Chili powder
1 15oz Can of pinto beans
⅔ C Chicken stock
2 TBS Chopped fresh cilantro
Instructions
Dice onion and garlic, chop bacon into small bite sized pieces
In a large frying pan add bacon, onion, and garlic and cook over medium heat until bacon is fully cooked
Drain off any excess grease reserving 1 TBS of the grease to put back into the pan
Add the bacon grease and the pinto beans, add the chicken stock and the chili powder
Continue to cook over medium heat until the beans are cooked through
Mash the beans with a spoon while cooking
Season with salt and pepper to your liking. Enjoy!