It is summer time and what better treat for lunch than a nice refreshing salad. This BBQ Tex-Mex salad has an awesome mixture of flavors that make it almost irresistible. It is sweet, and tangy, with a touch of spiciness that will leave your mouth watering even after you have finished it!
Salads are one of my favorite things to eat especially at a salad bar. I love so many different things and there are no rules when it comes to making a salad. I get back to the table from making my salad and I am balancing a towering plate full of deliciousness because I can add as many toppings as they have and it is still delicious!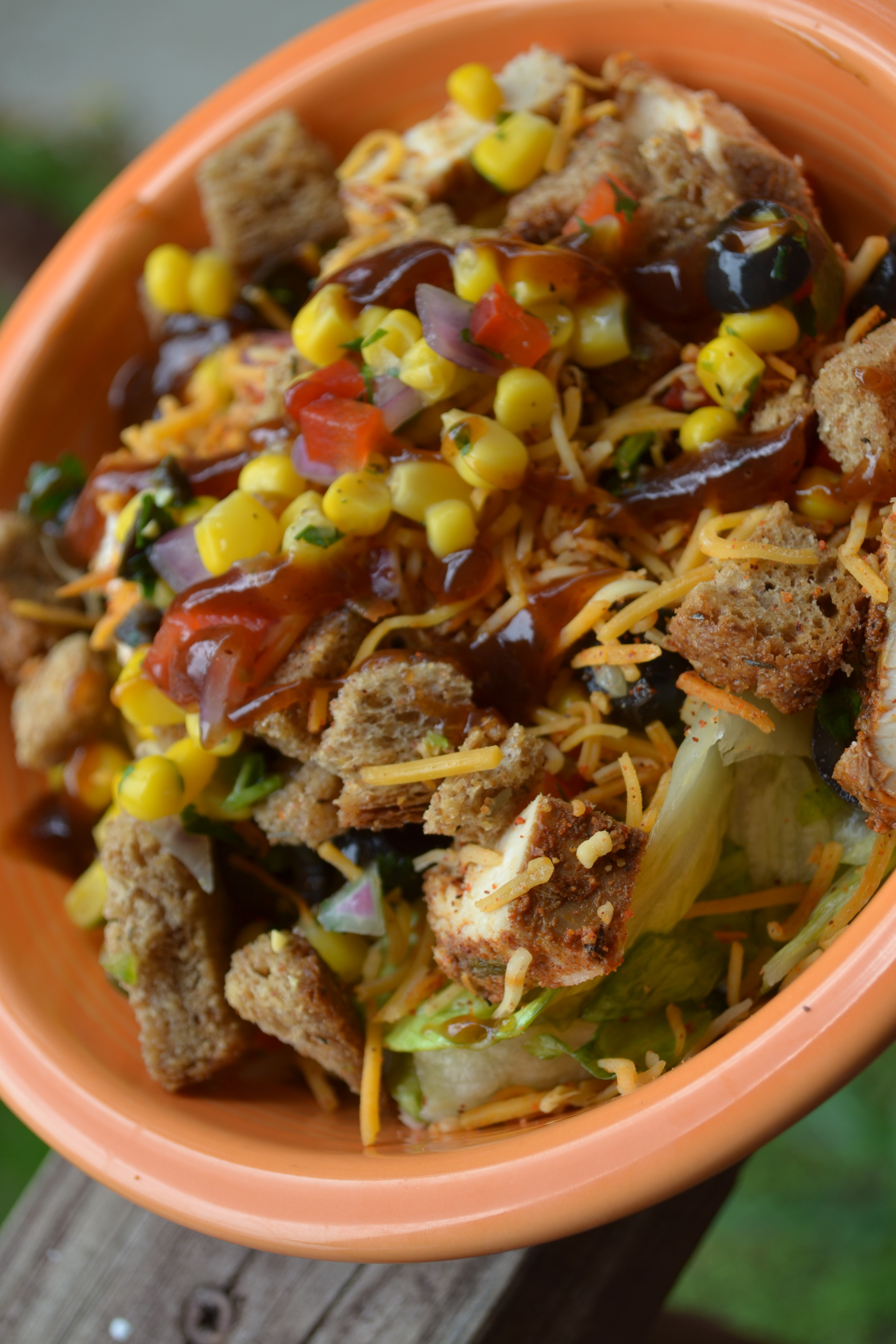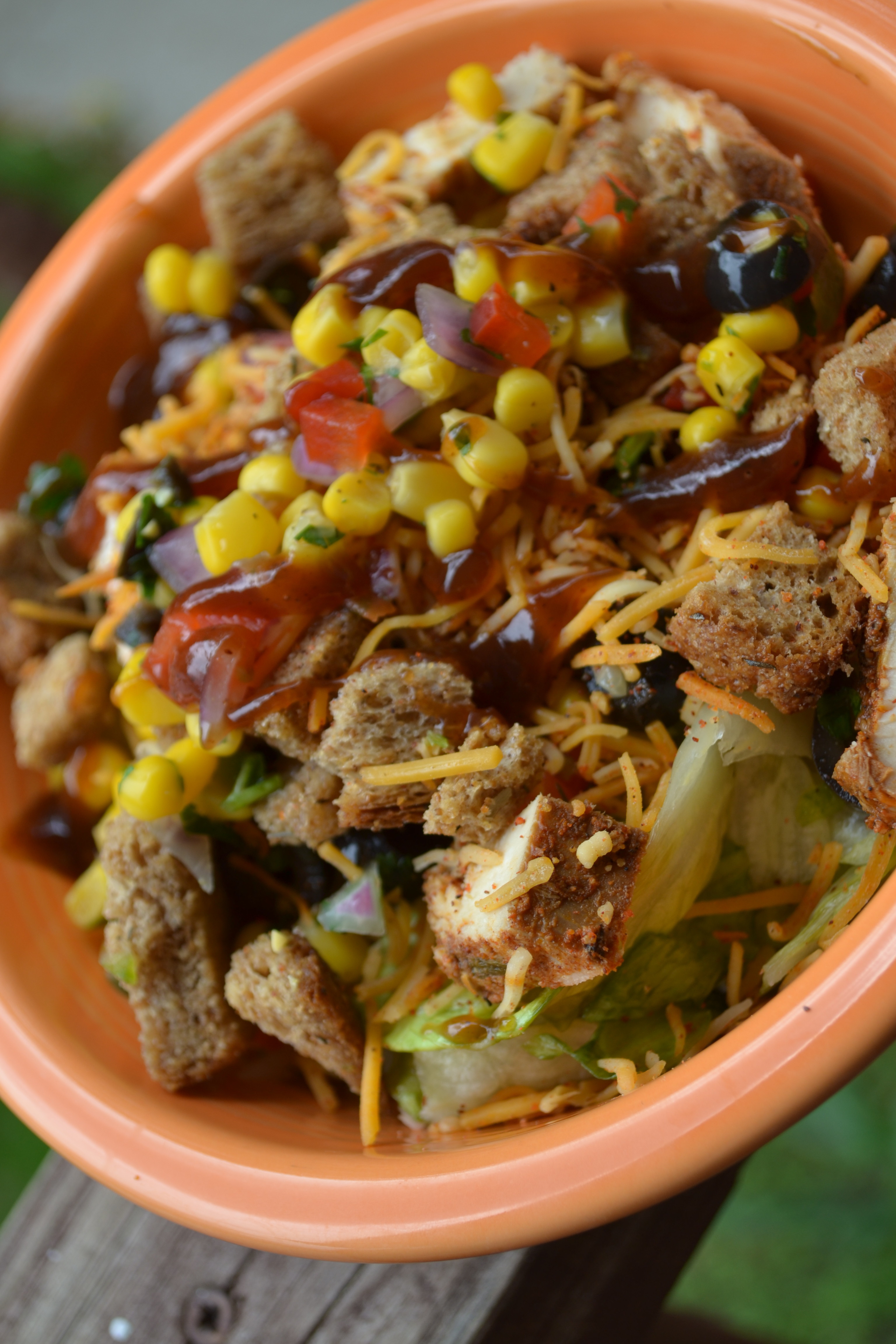 Making a great salad at home is much more of a challenge because you don't just have a giant array of ingredients to pick from especially when it is off season. This summer we have decided to start making salads on a regular basis for a healthy lunch. So we are making sure we have the ingredients on hand to make awesome salads like this one.
We start with a bed of your favorite greens then add some chili lime chicken that we picked up at Trader Joes. They have marinated and cooked chicken breast strips that are perfect for chopping up for an awesome salad like this or throwing into a stir fry with veggies. Did I mention that we love Trader Joes?
Next we add a nice layer of our Fresh Tex-Mex Corn Salsa that gives this salad a nice tangy flavor and perfectly complements the chili lime chicken.
After that we throw on some shredded cheese and our From Scratch Croutons to give the salad a nice crunch. The little bit of spice comes from the chili lime chicken and the jalapeno from the corn salsa.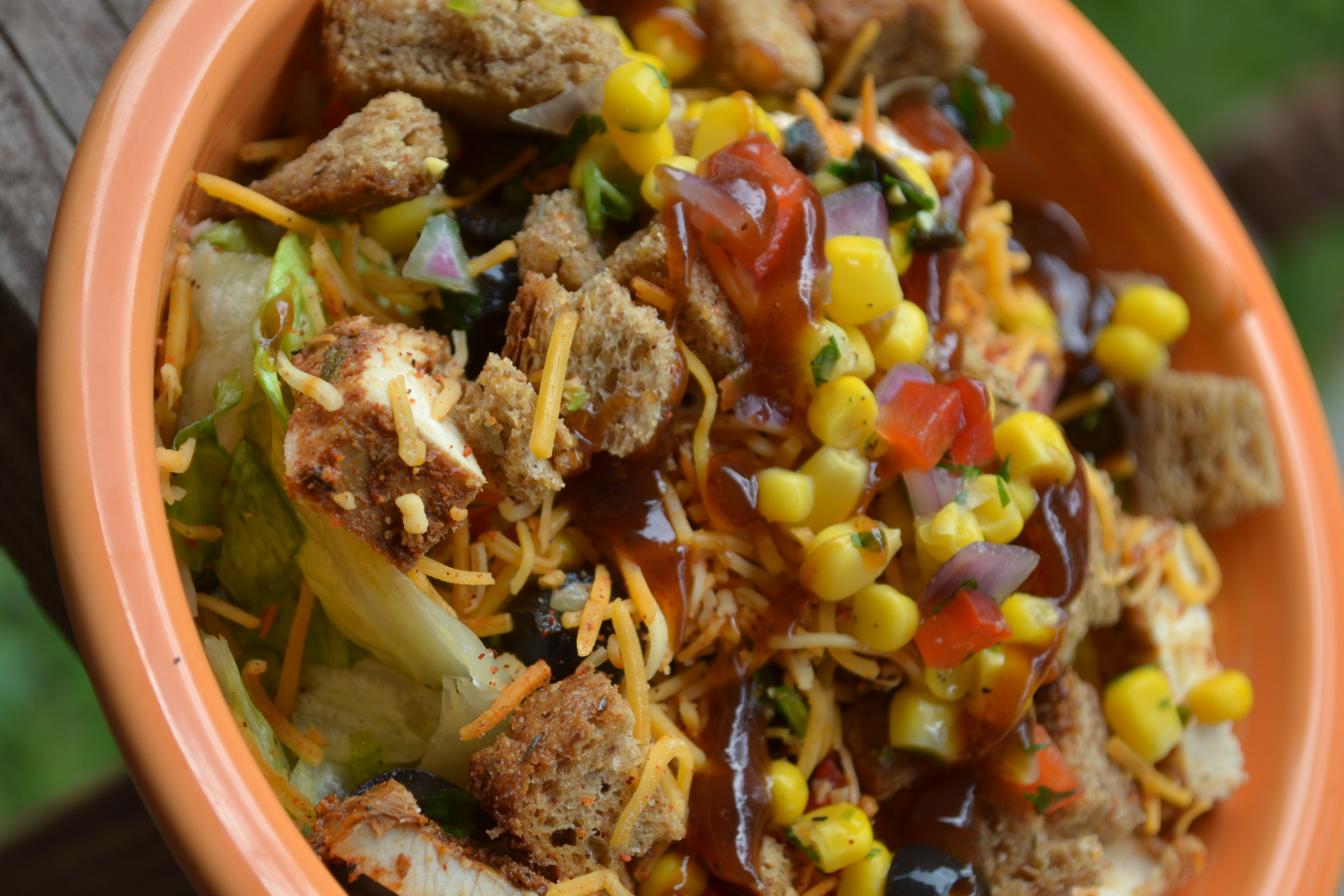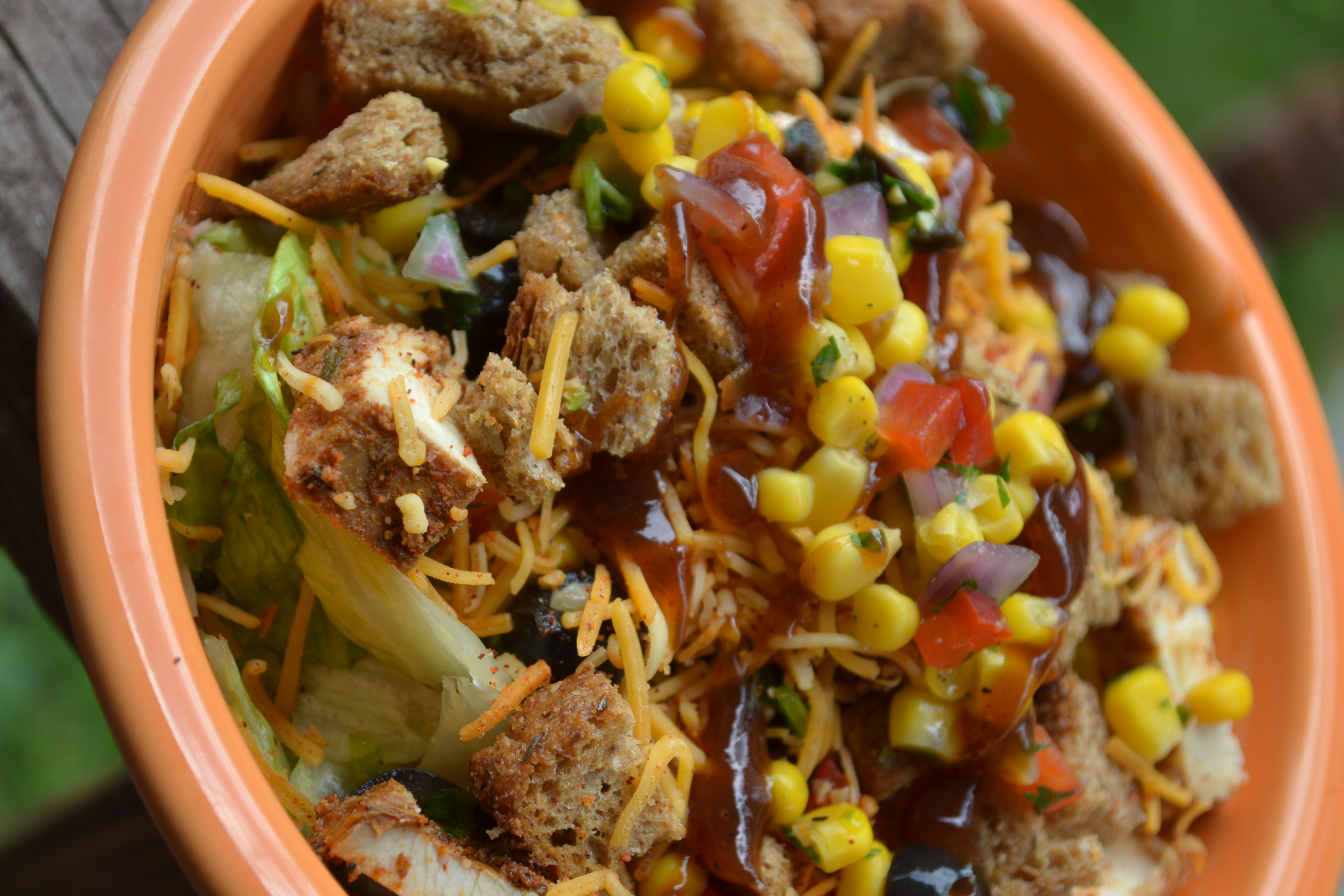 If you're stumped for a creative lunch, I definitely recommend trying this Tex-Mex salad. You could even prep it as a mason jar salad, by layering the BBQ sauce, then corn salsa, croutons, cheese and lettuce and dump it into a bowl when you get to your workplace.