We've been having so much fun with science experiments this year at home. Heck, when we perform science experiments with Aliceana even we learn a thing or two. We ask the good questions, like "How does that work?" "What do you think will happen next?"
Some of our experiments bring us right back to our own days of the elementary school science lab, and by that I mean a table that we all gathered around in the back of the classroom.
We received a DIY Electro Dough kit courtesy of Technology Will Save Us, all opinions are my own. This kit is so darn cool.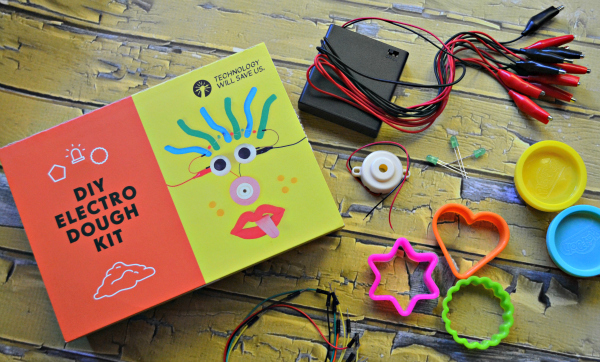 For this experiment we first let Aliceana play with Play-Doh to make some fun shapes. No stranger to cutting out shapes out of cookie dough, she quickly cut out some cute shapes and was ready to go. Once we had a couple pieces to work with we started plugging the Play-Doh in with wires to make currents.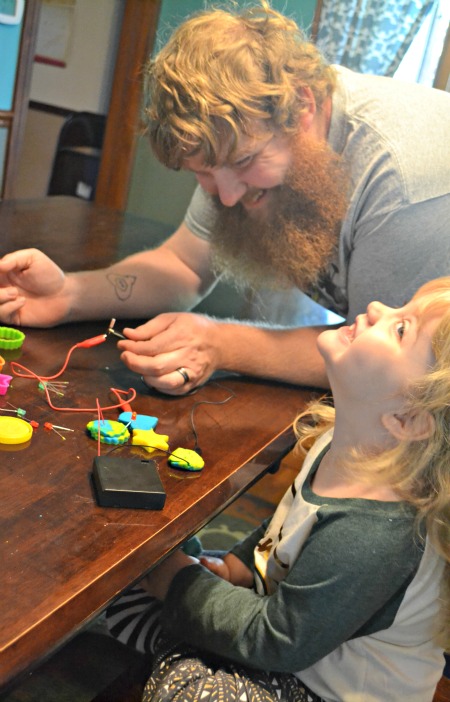 First we made an electrical path that would light up little LED bulbs.
Then we made a buzzer ring.
We also used the dough as kind of a switch. When the pieces weren't touching they wouldn't trigger any reaction, but when we would touch the two dough pieces together, well then we would trigger the lights, just like flipping a switch.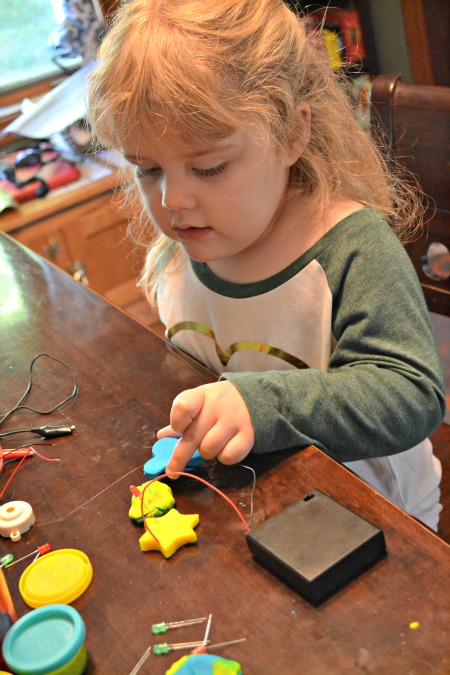 It was so much fun to play with, and we let Aliceana know that this is how the lights work in our house. I don't think she's quite old enough to fully grasp that, but we'll be able to reuse this kit again and again. Who knows, maybe this will spark her into a being a little engineer!
The DIY Electro Dough Kit is only $25, which is a steal for what you're getting in this little box. You have enough cables to set up a quite a large experiment.
Buy the DIY Electro Dough Kit and other fun science experiments here at the Technology Will Save Us website.