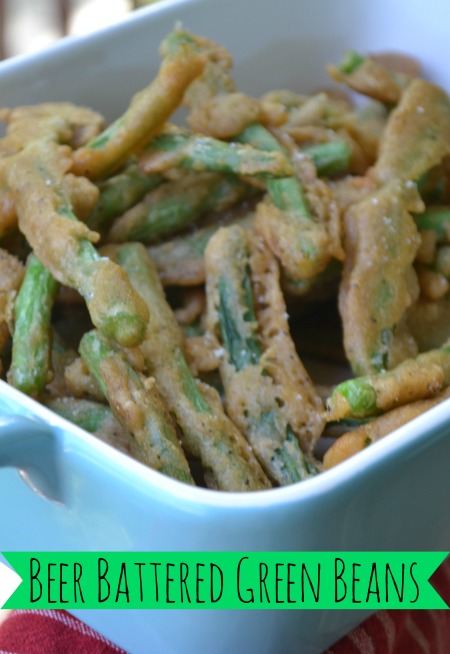 Beer battered anything is usually awesome especially when you are from Wisconsin where we beer batter everything. Beer batter is definitely a Wisconsin tradition that gets handed down from generation to generation. Every family has their own recipe that they claim is "the best beer batter ever", but it really comes down to personal preference. I know that I have gotten into arguments over the best way to make beer batter because it is a very serious tradition and people are not willing to change their family recipe for anyone!
The biggest argument for me is what kind of beer to use, most people claim that using a cheap beer is the best way to go because you are not wasting a good beer on beer batter. I love to experiment with different kinds of beer because the beer itself can really make a difference in the taste of your batter. Anyway, that is a discussion for another time, we are talking about beer battered green beans here.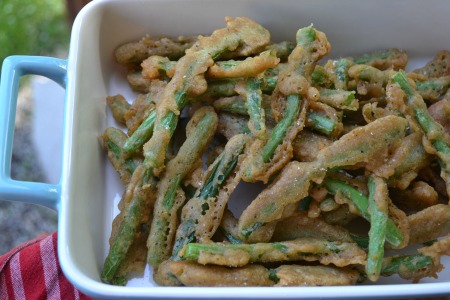 We had always wanted to try making these and for the longest time we just kept putting it off. Then one day we finally had everything together to make them and we have been making them ever since, they turned out perfect! They were a little hard to batter at first then we realized that they were still wet from washing them so we patted them dry and that really helps to make the batter stick. After frying, the beans themselves were still a bit crunchy which is exactly what you want, you don't want to fry them till they get mushy. The batter on the outside should be golden brown and crispy when you finish frying them.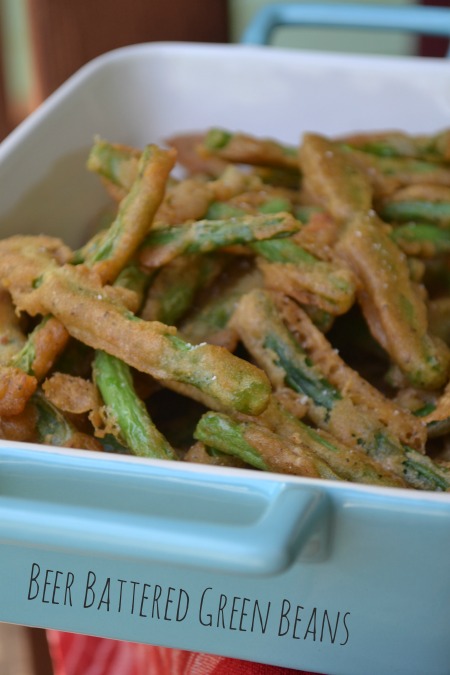 Feel free to share your super secret beer batter recipe!
| | | |
| --- | --- | --- |
| Beer Battered Green Beans | | Print |
Ingredients
1 Lb Green Beans
1 C. Flour
8oz Beer
½ tsp Garlic powder
½ tsp Onion powder
½ tsp Black pepper
¼ tsp Sea salt
¼ tsp Cayenne pepper
Instructions
Heat oil over medium heat if using a stove top or set deep fryer to 350.
Mix flour with seasonings then add the beer and mix well.
Wash and cut the end off of beans, pat dry.
Dip beans in batter and fry for a minute or two till golden brown and slightly tender. Enjoy!