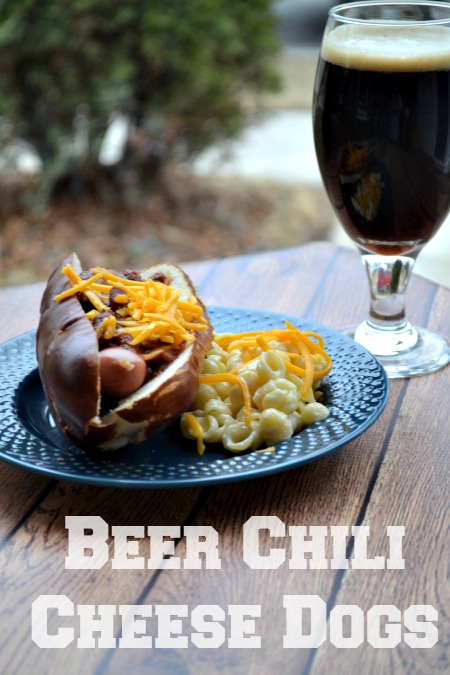 Spring in Wisconsin can still be a pretty cold experience, there will be snow hanging around until May at least. So opening day at the ballpark in the beginning of April can be a bit on the chilly side. So if you are planning to head out to the game to watch the awesome Milwaukee Brewers make sure you plan a nice warm meal like beer chili cheese dogs!
I have been a Brewers fan since I was born, both of my grandparents loved the game of baseball and the Brewers. I grew up listening to "Mr. Baseball" Bob Uecker on the radio and I still prefer to listen to the games on the radio. As soon as I hear Bob's voice come through the speakers I am instantly transported back to my 7 year old self, sitting on grandpa and grandma's deck. Radio playing the game and we would be enjoying some great food and just being together. Baseball might be just a game but it is definitely a lot more than that for me.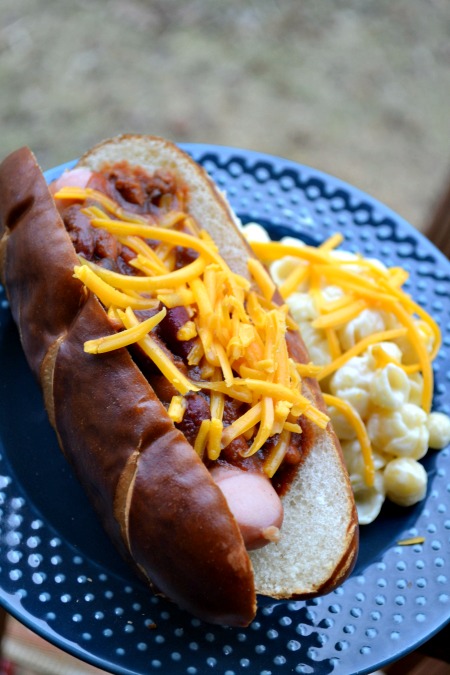 So take your kids out to the ballpark this spring or fire up the grill in the backyard and just take time to enjoy the game on the radio, I guarantee that Uecker will make it a very "interesting" and fun experience! It might just be a game but the memories created will last a lifetime.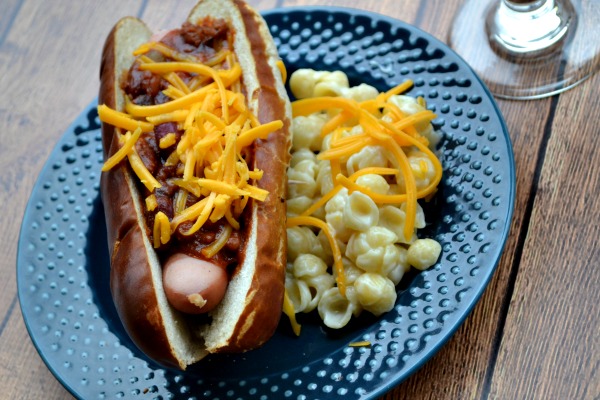 Since it is usually so "chilly" around opening day here in Wisconsin I am going to make some chili to keep everyone warm at their tailgate. This is Wisconsin so the one thing that goes great with hot dogs and baseball is of course beer. I made a beer chili in the slow cooker so that we can have beer chili cheese dogs that will keep you warm and toasty at any spring tailgate. I of course had to make sure I had nothing but the best for hot dogs, Usinger's Wieners along with Pretzilla Soft Pretzel Buns. Together these make a great tasting hot dog but cover it with beer chili and some Wisconsin cheese and oh boy you have really got yourself a delicious meal.
| | | |
| --- | --- | --- |
| Spring Tailgating for Wisconsin Baseball | | Print |
Prep time:
Total time:
Ingredients
1 lb ground beef
1 onion chopped
4 cloves garlic chopped
1 tsp onion powder
1 tsp black pepper
½ tsp sea salt
¼ tsp cayenne pepper (more if you want it spicier)
1 tsp basil
1 tsp thyme
12 oz of beer (I recommend a stout, porter, or brown ale, but you can use what ever you prefer)
1 15oz can pinto beans
1 15oz can black beans
1 15oz can kidney beans
1 28oz can baked beans
1 15oz can diced tomatoes
1 12oz can tomato paste
Instructions
Add ground beef to a large skillet and season with seasonings listed, add garlic and onion, cook until beef is cooked through
Drain the grease from the ground beef, add beef to a slow cooker
Add remaining ingredients and mix well, cook on low heat for several hours, the longer the better. Enjoy!