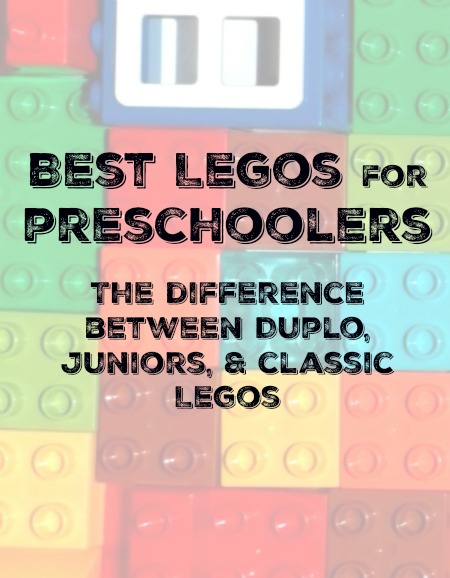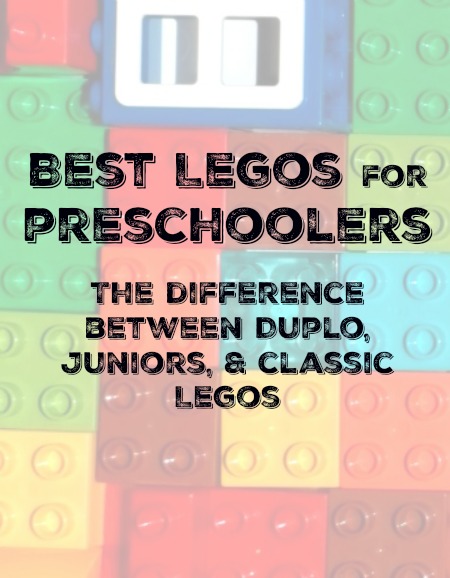 Hey there, I'm here to help you find the best Lego sets for your kids, specifically which sets we chose for our preschooler, but I'll also include the difference between Lego Duplo, Lego Juniors, and regular Legos. This post contains affiliate links, if you decide to make a purchase I would love if you used them, after all, my daughter just became Lego obsessed. Sets are affordable these days, but there are so many amazing sets to choose from and we kind of want them all.
It all started when we were at Barnes & Noble a few weeks ago. Aliceana found the Lego table and she was having a blast. Unfortunately, we were on a tight schedule and we had to get going shortly after. She was so sad to leave the Legos. Now, we don't buy Aliceana toys often at all, we always peruse the toy sections every time we go to Target, but buying toys when it's not a holiday, it doesn't happen frequently.
That day was different. We were at a milestone and we knew it. Aliceana was at the point where with a little nudge she'll clean up her playroom and put everything where it belongs. She also showed her first real interest in Legos. It was time. We promised that if she was good at the restaurant that we would head to Toys R Us and get her first set of Legos.
When we got to the Lego section. We were overwhelmed. So overwhelmed.
Lego Duplo looked like it was designed for babies, the Juniors sets looked too old, and the regular sets definitely looked too old. We bought a set and went home, a few weeks later we headed to the Lego store and grilled the Lego lady. Here's what we found out:
Lego Duplo
These sets are perfect for preschoolers. These are the only sets with oversized blocks (ie. not as easy to step on!) I would recommend starting with a bigger set, one that comes with it's own storage cube.
We bought this Lego Duplo set, it's the perfect starter it for building small projects.
If you're really wading in, here's a slightly smaller version with 71 pieces.
Here's what to be aware of, the licensed sets. Duplo has sets with character favorites like:
,
Sophia the First
,
Mickey and Minnie
,
Batman
,
Jake and the Neverland Pirates
, and
Disney's Planes
.
These sets are great and adorable, most come with your favorite characters, but the price points definitely do not match the amount of pieces you're getting. We bought one of the Doc McStuffins sets and for $20, you're getting a Doc Lego character and a small handful of pieces due to the licensing fees.
Instead I would would recommend something like this LEGO Duplo Town House
including a cute home that you reorganize a few different ways and a family of 3.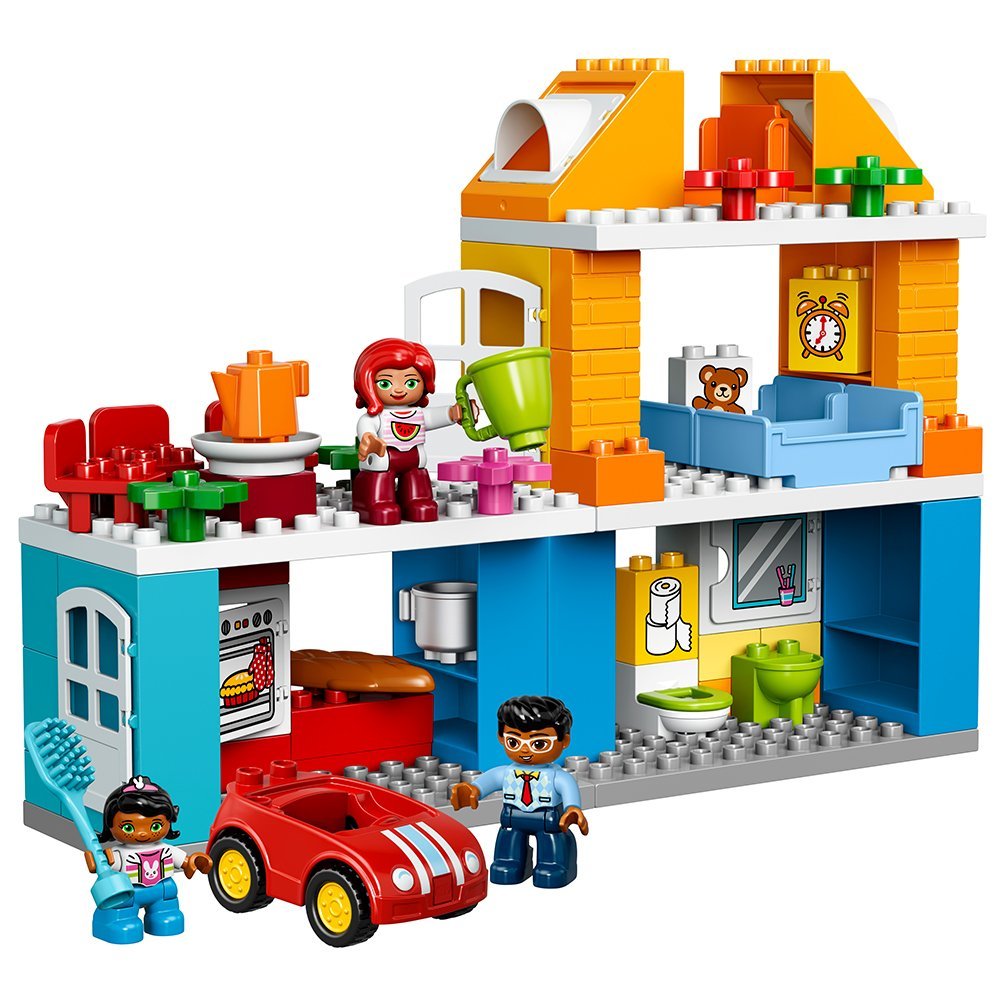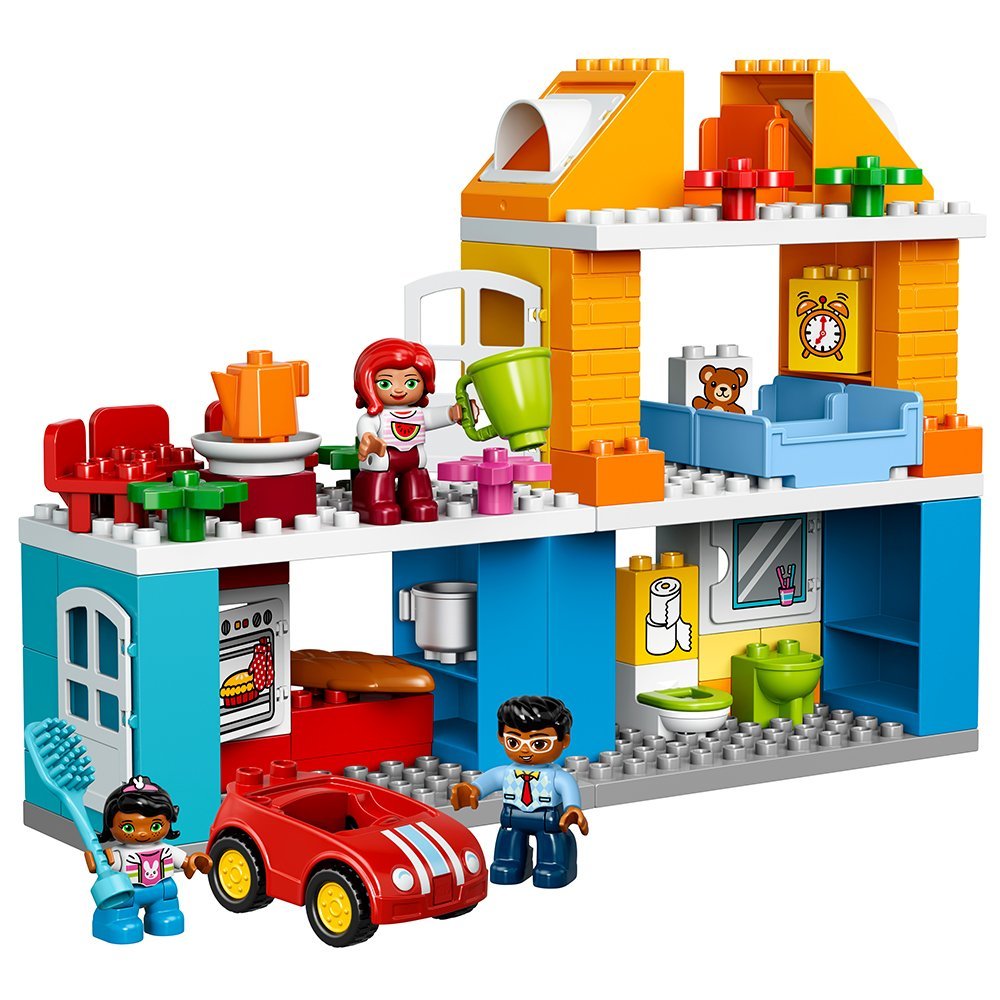 Lego Juniors
When do we graduate to Lego Juniors, and what is the big difference here? Lego Juniors are the standard Classic Lego size. The difference is that the designs are easier for younger children to learn. These are the Lego sets you purchase if your kids really want to start building intricate castles, stores, firehouses, work trucks and more. These sets look wonderfully fun. The recommended age group here is 4-7, but some kids skip these sets altogether and go straight to the classic sets.
Here's a great construction set. 160 pieces and only $15. Be prepared to step on some Legos, the things we do for kids.
If your kid is as obsessed with everything Firefighter as Aliceana, this set is for your family.
Lego Classic
These come in every kind of set imaginable, personally I can't wait for the Doctor Who sets (hopefully we'll hear the sound of the Tardis arriving in Lego stores before Christmas!)
Here's the Holy Grail 780 pieces in it's own storage tub. You will for sure be stepping on Legos in no time, you'll also be able to build anything imaginable.
Here are some fun examples, but I definitely recommend heading to a Lego store to find the best set.
The Hobbit sets, here's the Mirkwood Army.
Happy building!!
Written by, Brittany, the geek behind the blog. I share lots of recipes, my thoughts on the latest tech gadgets, my favorite geeky games, and snippets of life as a Work-at-home mom.