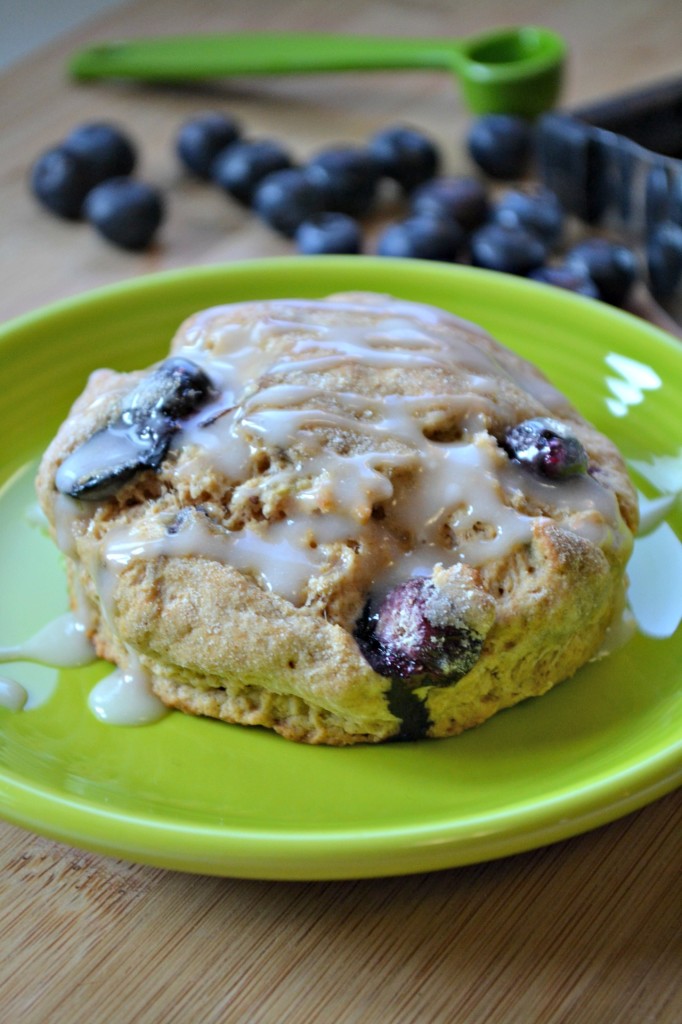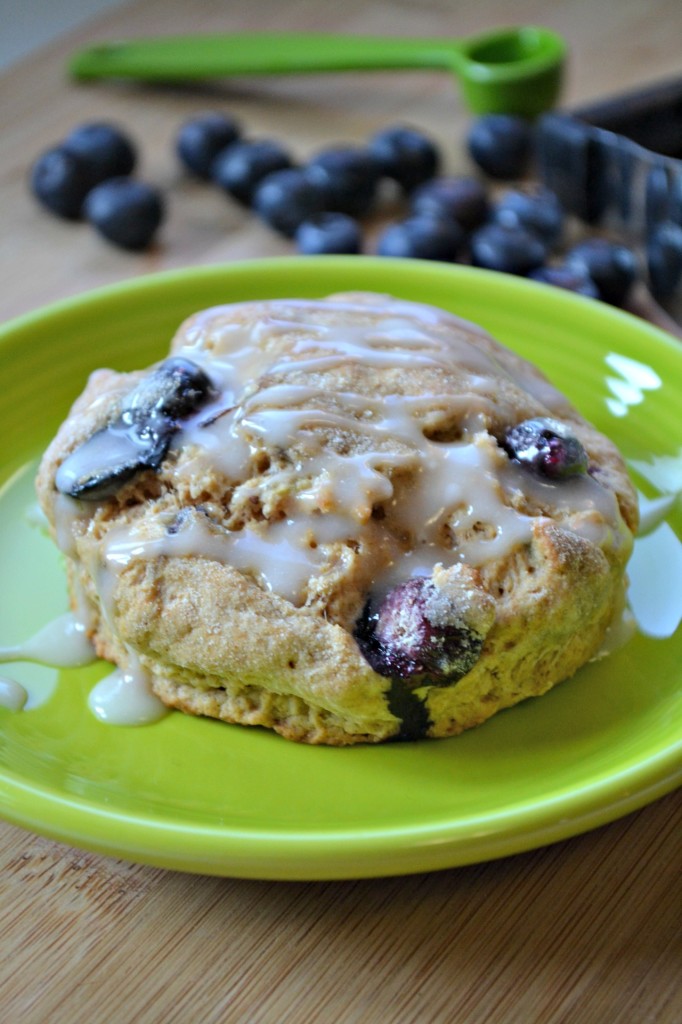 The weather is finally getting so nice…ok as I type this it's storming so bad that the lights are flickering and I'm crossing my fingers that we don't lose power, but you know…still better than being freezing cold, right? At this point I'll take any sign of Spring we can get. We've had so much fun this past week spending most of our time playing outside, so much in fact that Aliceana has been so tired from all of that playing that she's now taking afternoon naps again. I knew Spring would be great when it finally arrived.
Springtime to me is all about warm weather, flowers blooming, and Farmer's Markets. Less than a month until our local Farmer's Market is back in business, hooray! In the meantime I can still snag some spring time berries from our grocery stores produce department and pretend like they're equally as farm fresh. I love, love, love baking with blueberries there's something special about a blueberry baked to perfection.
It was time to bake some blueberry muffins. Ok, so it was time to perfect my blueberry muffin recipe, since the first time was a complete flop. This time I used my favorite biscuit recipe, added a tiny bit of sugar and incorporated blueberries (kind of like how you would make a scone.)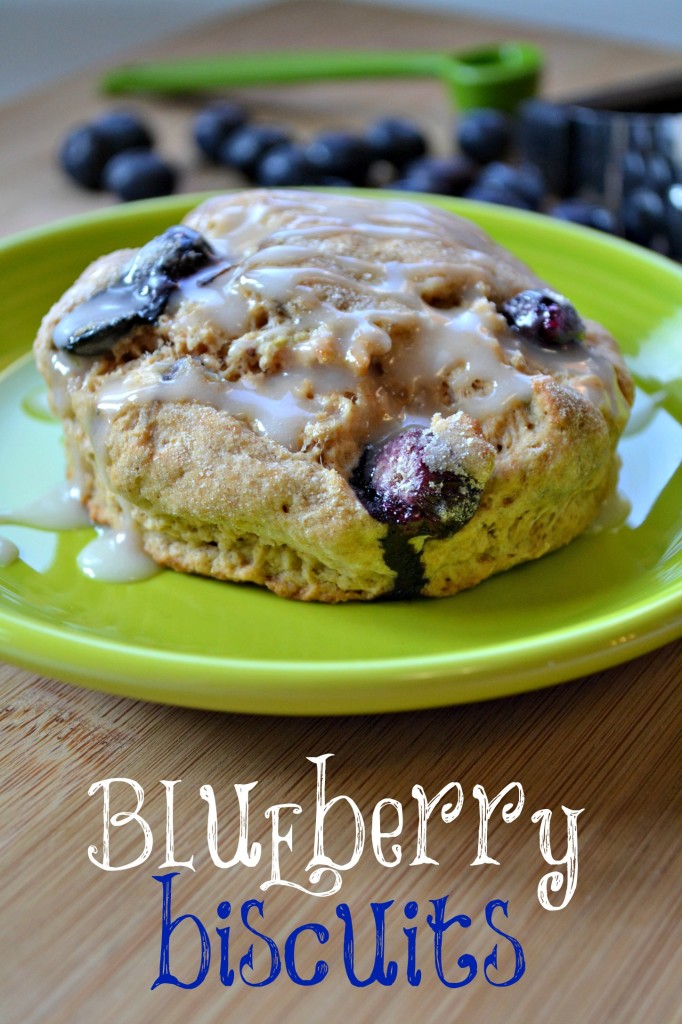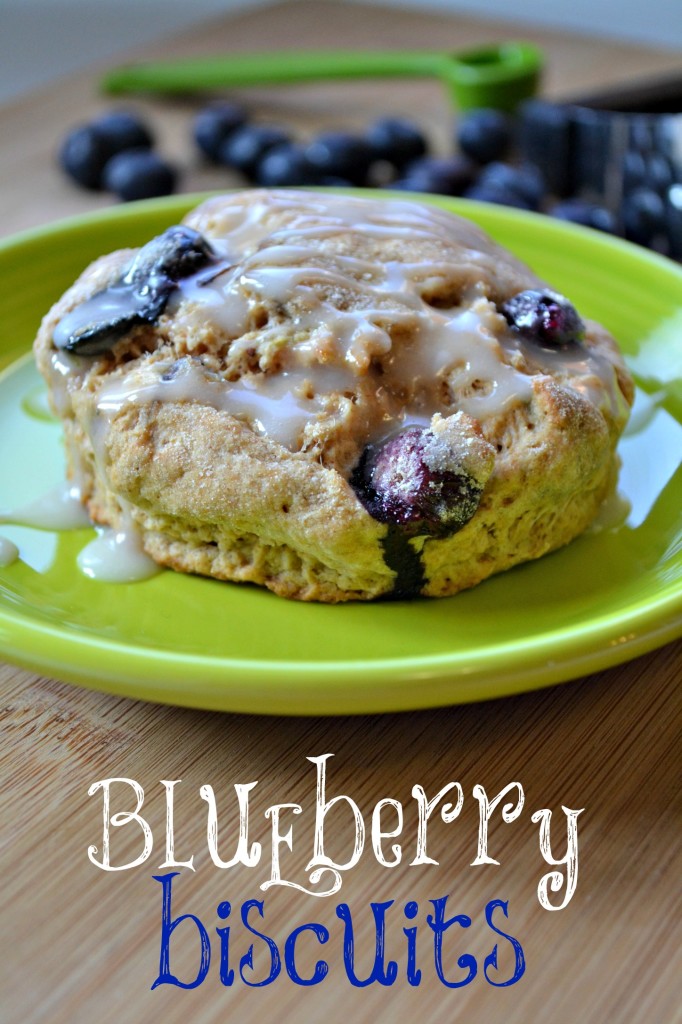 This turned out to be such a great breakfast treat. We ate the entire batch in one sitting, not because they weren't filling, but because they were so darn good we couldn't stop! I love that when we eat something like this for breakfast Aliceana gets so excited because she thinks we're eating dessert. She says "Mmm!" and her eyes light up with every single bite. She's my biggest cheerleader.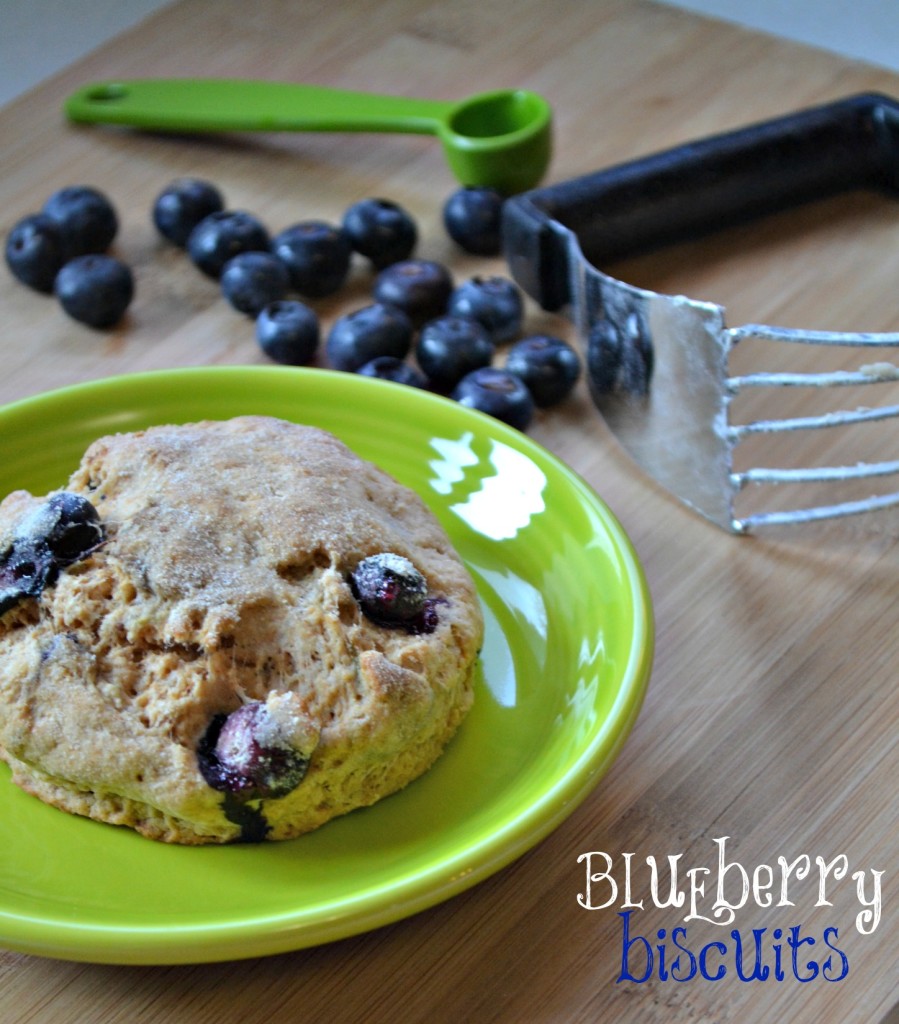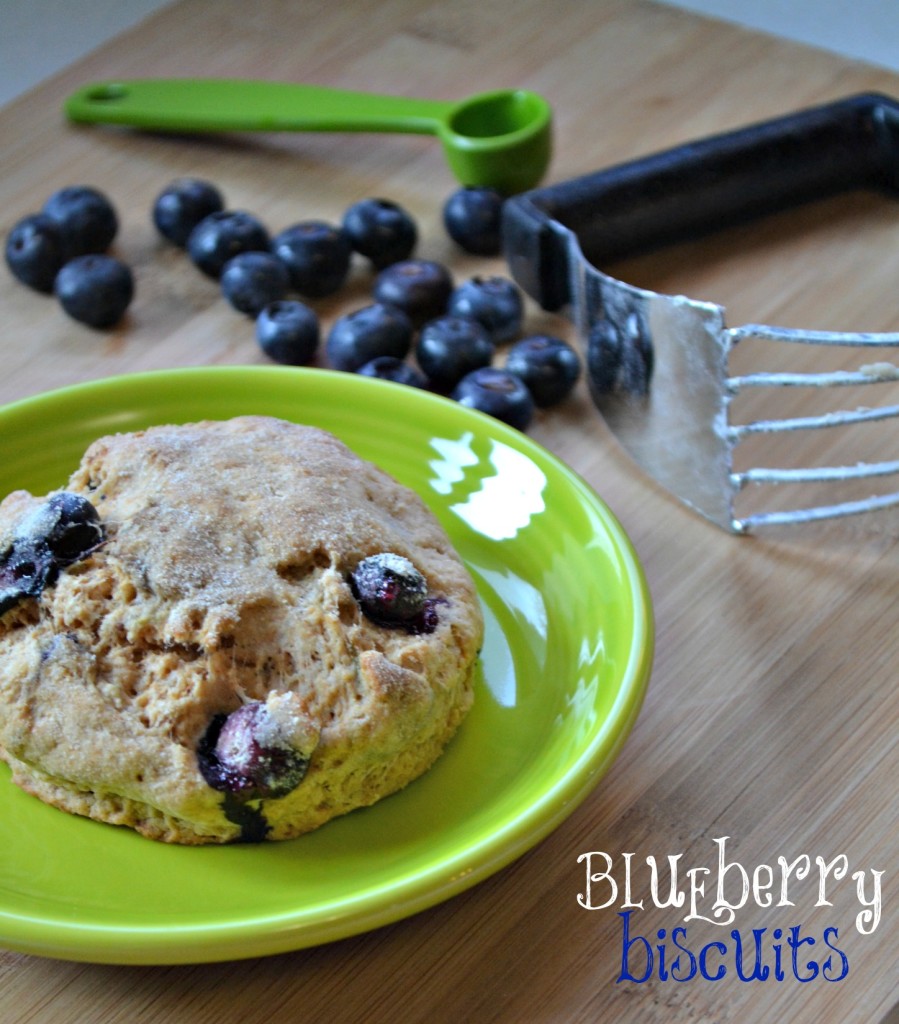 These blueberry biscuits would probably be pretty great alone, but I'm pretty sure you should go a step further and add a simple icing. In fact, I'm pretty sure it would be illegal not to. Okay okay, not really illegal, but the icing really does add the perfect amount of sweetness.
Time to share the recipe with you so you can whip up your own blueberry biscuits! I promise they won't disappoint!
Ingredients
2 Cups flour
1 tablespoon baking powder
1 teaspoon salt
5 teaspoons sugar
¾ cup blueberries
⅓ cup butter, cold
1 cup milk
(icing)
1 cup powdered sugar
½ teaspoon vanilla
1 Tablespoons milk
Instructions
Preheat oven to 425*
In a large bowl, mix together flour, baking powder, salt, and sugar. Use a dough cutter to cut in cold butter until mixture resembles cornmeal.
Add blueberries and stir until well coated with flour mixture.
Gradually, add milk and use a silicone spatula to stir mixture until completely incorporated.
Turn onto a floured surface and pat down until you form a slab ½ inch thick. Use a biscuit cutter or glass to cut biscuits. Repeat until all dough is used, you should end up with 6 or 7 biscuits.
Bake for 13-15 minutes.
Meanwhile, in a small bowl combine powdered sugar and vanilla, gradually add milk until icing is the desired consistency.
Drizzle on top of warm blueberry biscuits to serve.
Who would you make these blueberry biscuits for?
Written by, Brittany, the geek behind the blog. I share lots of recipes, my thoughts on the latest tech gadgets, my favorite geeky games, and snippets of life as a Work-at-home mom.