Few things in the world are better than smoked meats and bbq sauce. So we had to try Casey's BBQ & Smokehouse when we were in Door County. We brought Watson with us so we went straight to the back patio and it was such a fun casual setting overlooking the gorgeous waterfront. It was as homey as your own backyard and feels a little like you've just found Door County's best-kept secret.
Once we found a picnic table and settled in we ordered a couple of beers, because Wisconsin. Then we started our meal with a basket of corn nuggets, deep fried cream corn, the breading was sweet too and a little reminiscent of funnel cakes. I could have eaten a basket myself, they were incredible.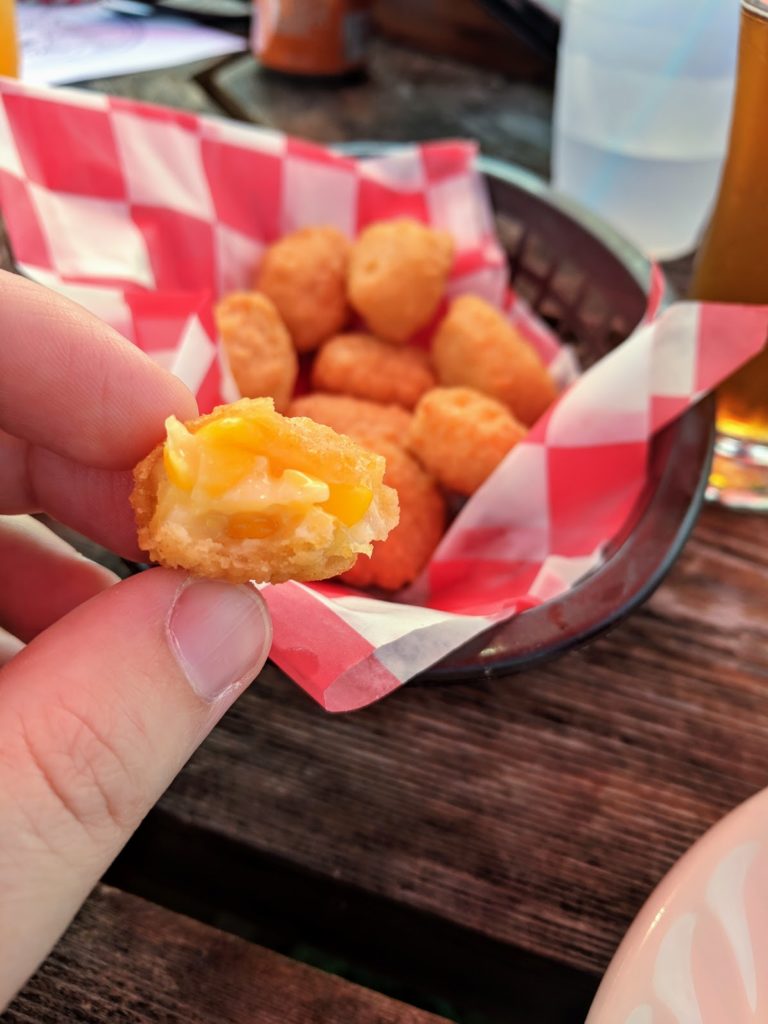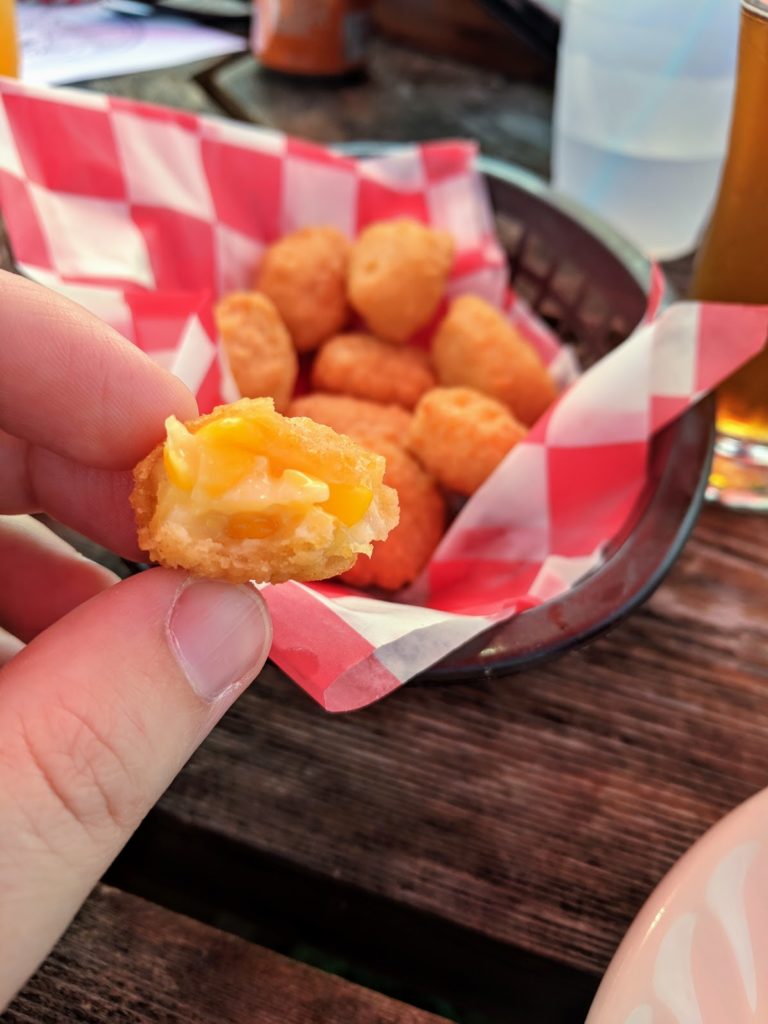 We all ordered something different for lunch. I went with a classic pulled pork sandwich on Texas toast. It was perfectly smoky and hit the spot, the bbq sauce was great too. Note that this photo of my sandwich was taken after I had dished up a lot of my smoked pork to Watson under the table, after all he needed lunch too.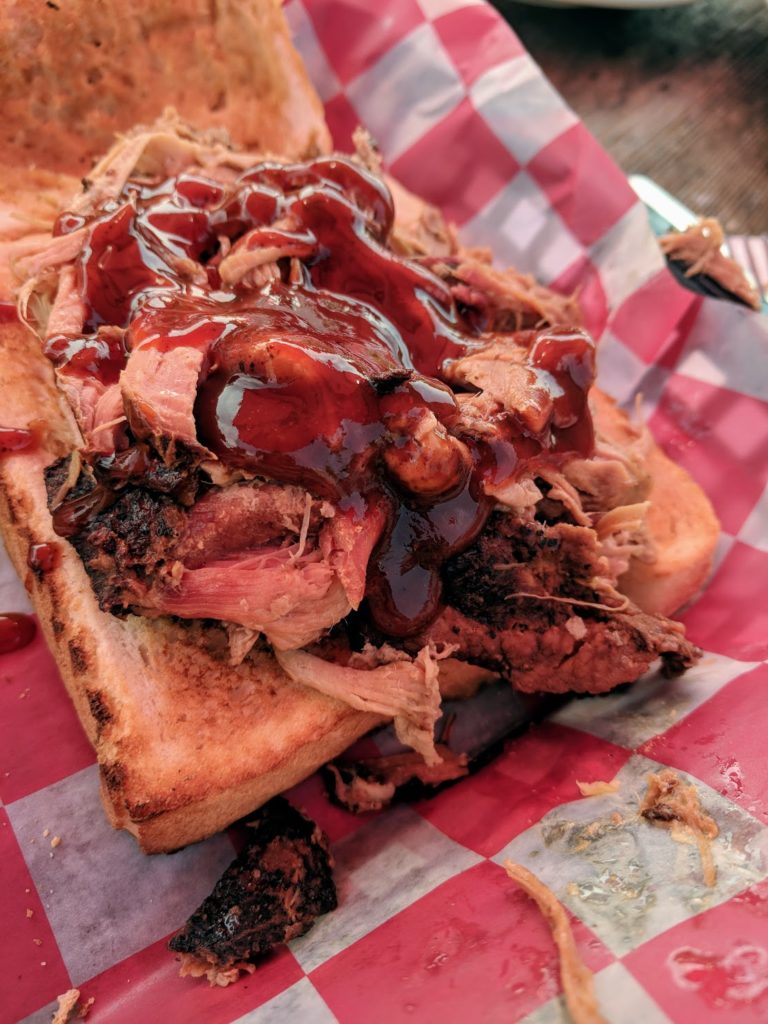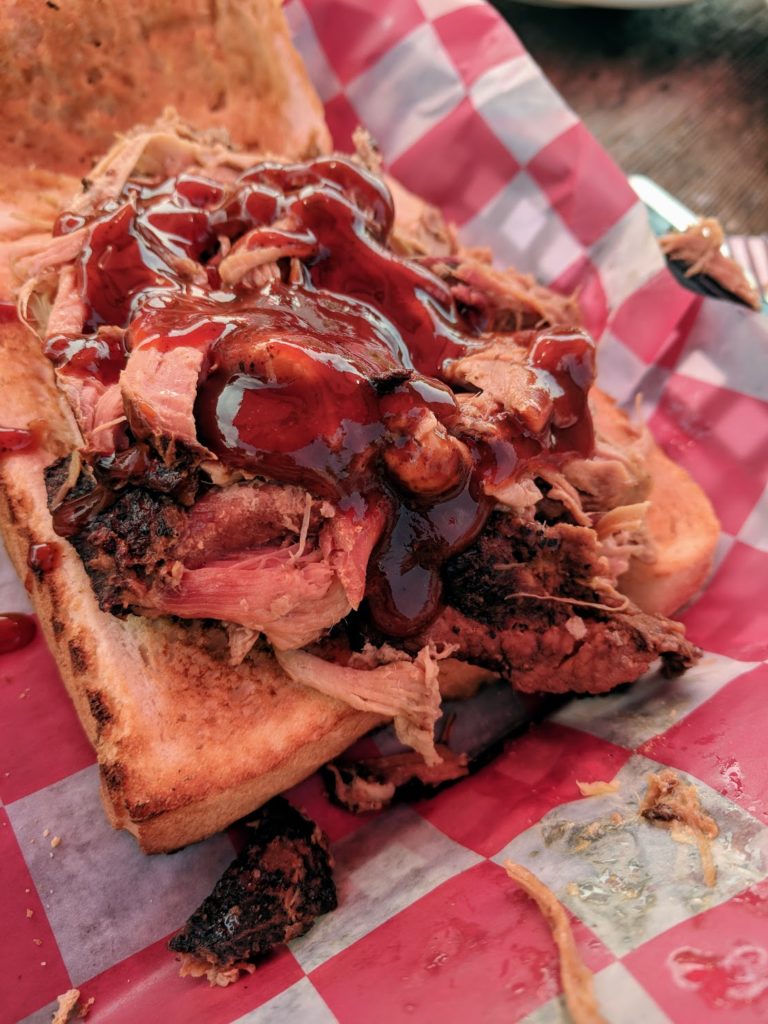 AJ went for a quarter order of chicken and he chose country-style green beans and potato salad as his sides. I stole a bunch of his green beans and they were amazing. The chicken was perfectly smoky and fall apart tender too. We also shared a cup of their brisket chili, it was full of brisket and had quite a spicy kick.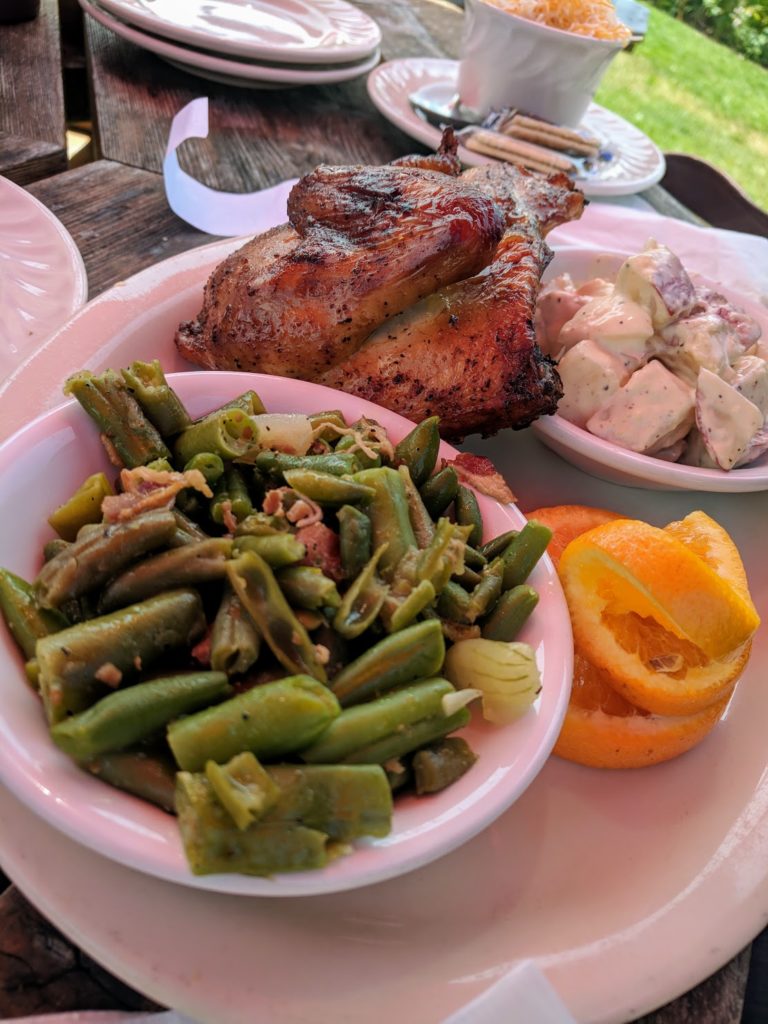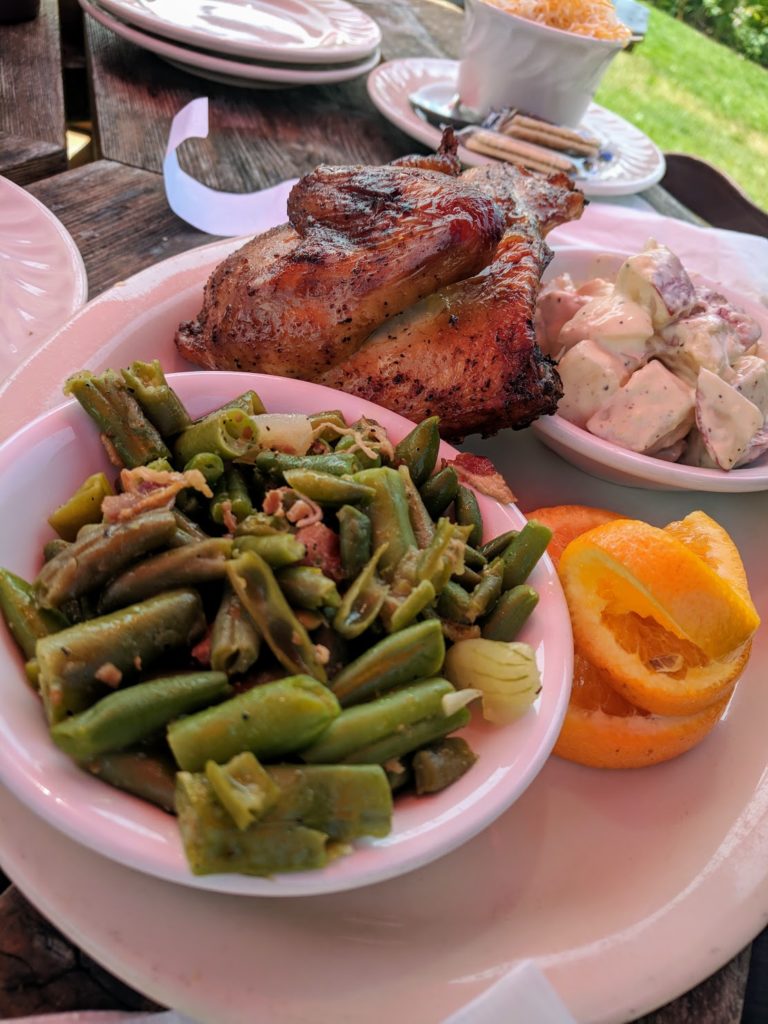 As for the little lady? She devoured a grilled cheese sandwich on Texas toast.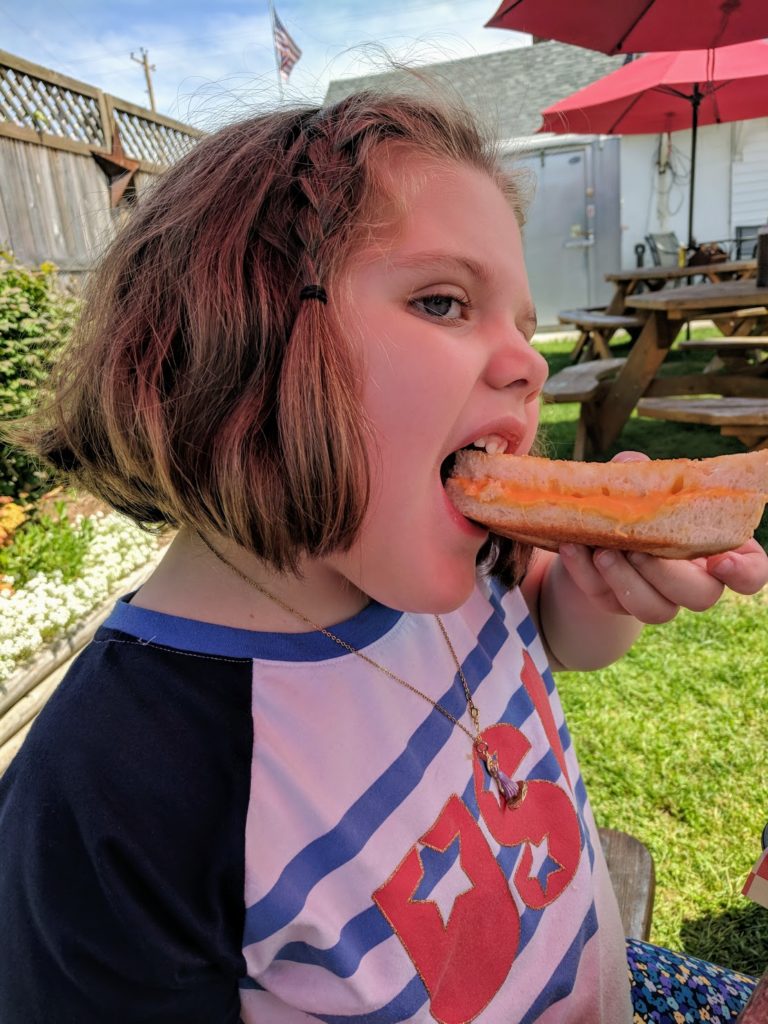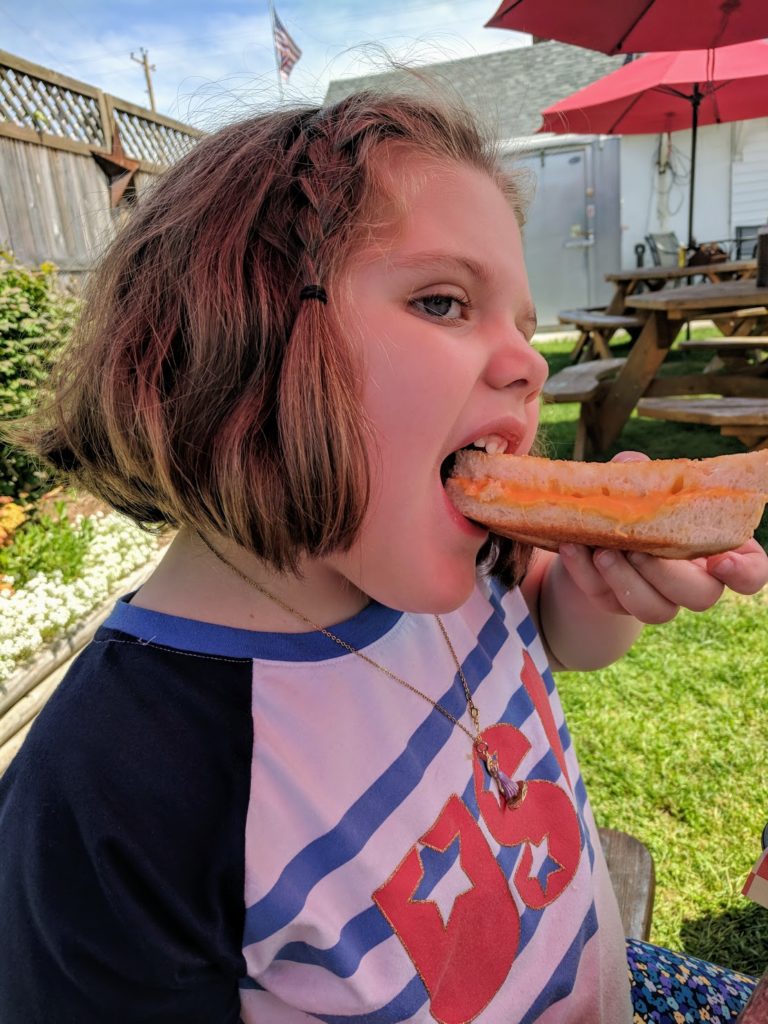 Watson stayed under the table in the shade quietly, he quickly learned that if he lays down and relaxes while we're eating he might get a handout or two (or a plate full of pork) as a reward. The waitress couldn't believe he was there the whole time.  Here he is playing with a chunk of ice.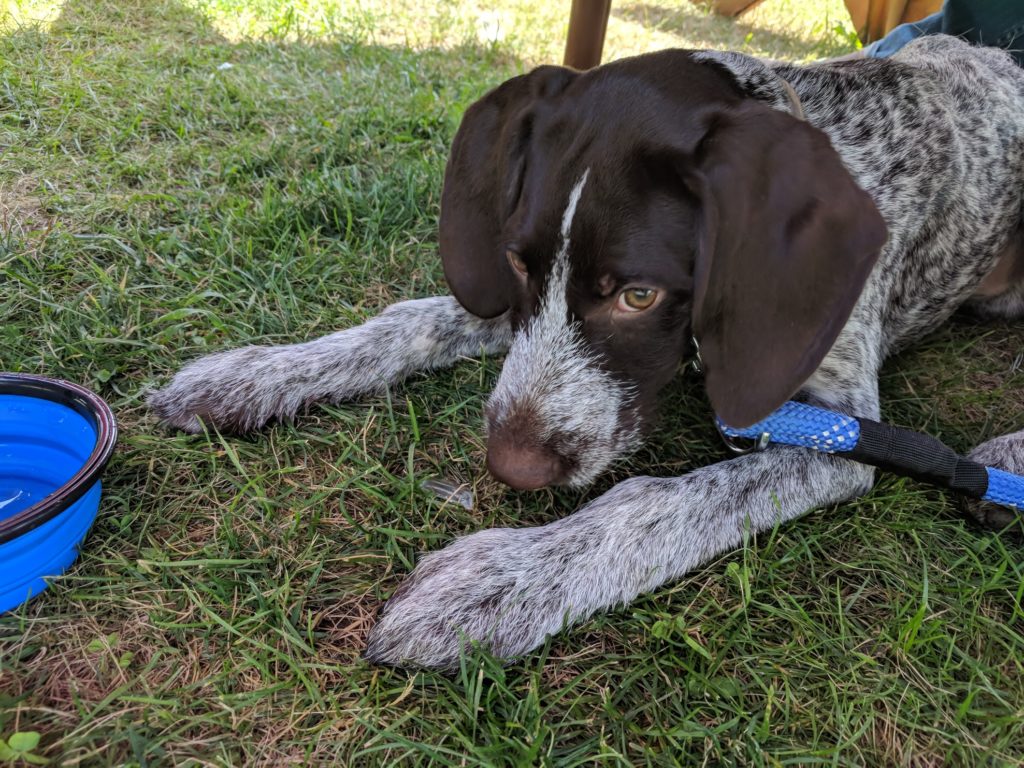 We were stuffed, and happy, and wanted to take a nap after that lunch. We peeled ourselves up, snapped a picture in front of the restaurant with Aliceana and this cool pig then somehow managed to go hiking. I would definitely go back, I especially love how casual it is for being in a touristy area and the fact that it's dog-friendly is absolutely amazing.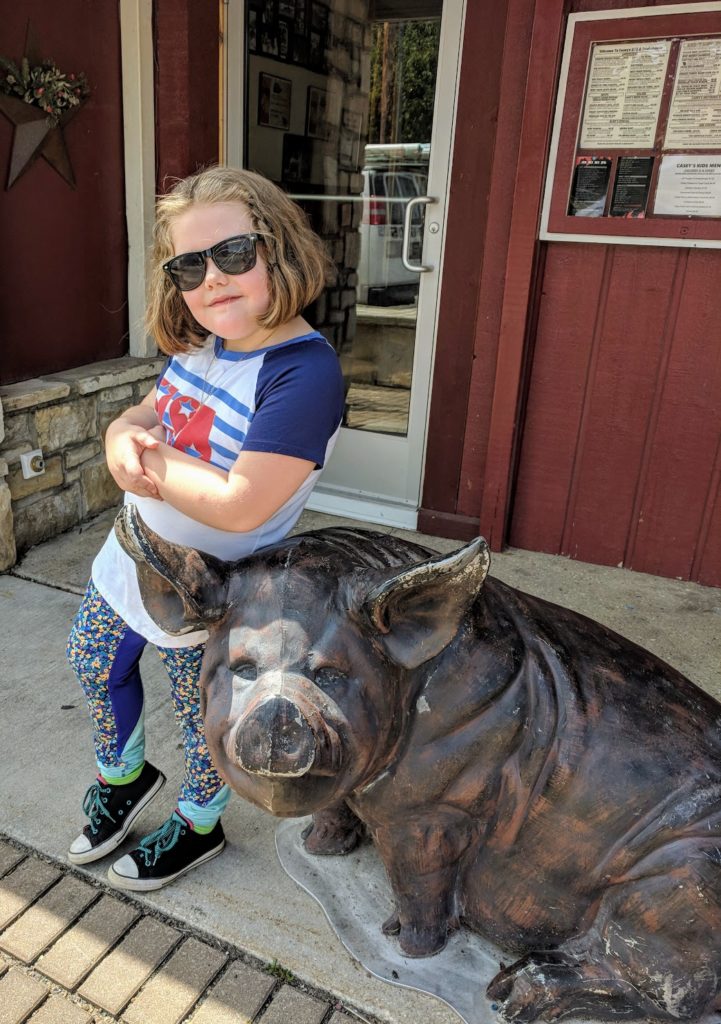 Written by, Brittany, the geek behind the blog. I share lots of recipes, my thoughts on the latest tech gadgets, my favorite geeky games, and snippets of life as a Work-at-home mom.