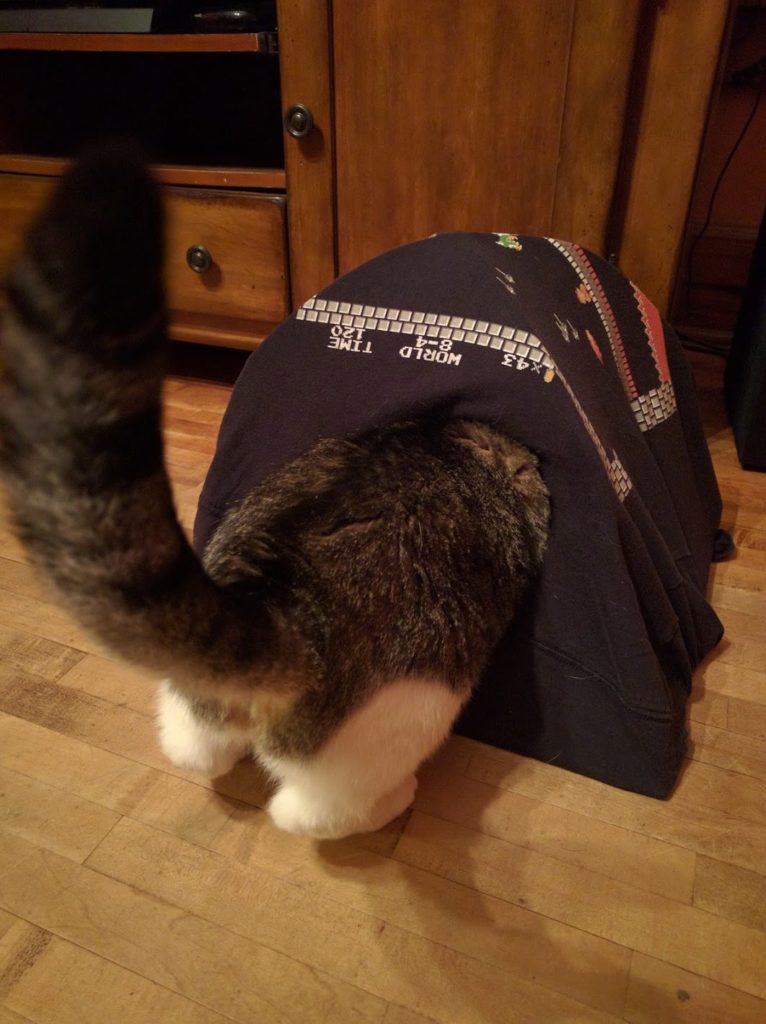 This shop has been compensated by Collective Bias, Inc. and its advertiser. All opinions are mine alone. #LitterOdorRevolution #CollectiveBias
It turns out I'm not really a dog person. I'm not really a cat person. I'm more of a that-animal-needs-a-home-and-hey-we-already-have-2-pets-what's-another? type of person. AJ says I'm like the little girl in the old cartoons that the animals dreaded because I kiss and hug and want to take every pet that ever existed home with me. So we have Princess the cat, and she's very slowly become part of our family, it took her months before she would come near anyone except me, but now she's grown to tolerate the whole family. I kind of love that she greets us by peeking out of a doorway when we get home. I kind of hate that she determines what time we should wake up in the morning and yowls up the staircase echoing into our bedrooms, for no apparent reason, but to wake us up. That's life with a cat though, always on their terms.
So I decided, let's make her a cat tent. Our daughter has a play tent, and Princess loves to snuggle inside, so why not make a smaller version for Princess? It was a really simple project, I think our shirt was maybe a little too short so it hung a little weird, but that's ok. It moved around a bit when she went in it anyway.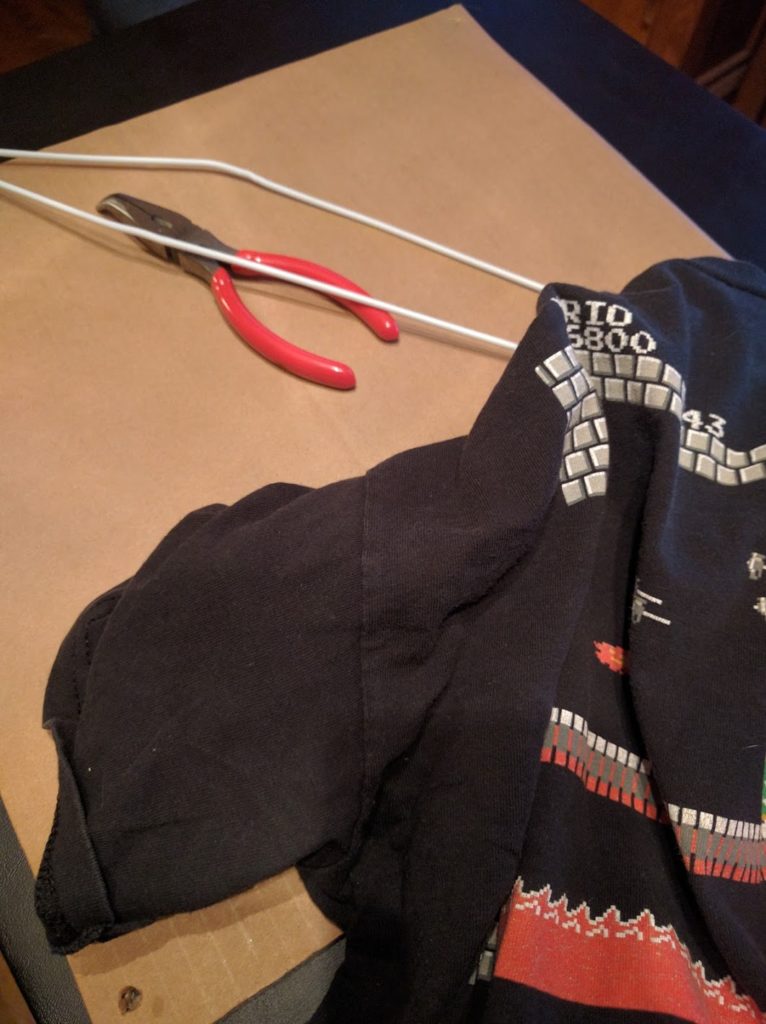 All you'll need is:
2 wire hangers, with the tops cut off
old T-shirt
15 inch square of cardboard
Duct tape
Safety pins
Bend the wire hangers and secure them through the corners of the cardboard.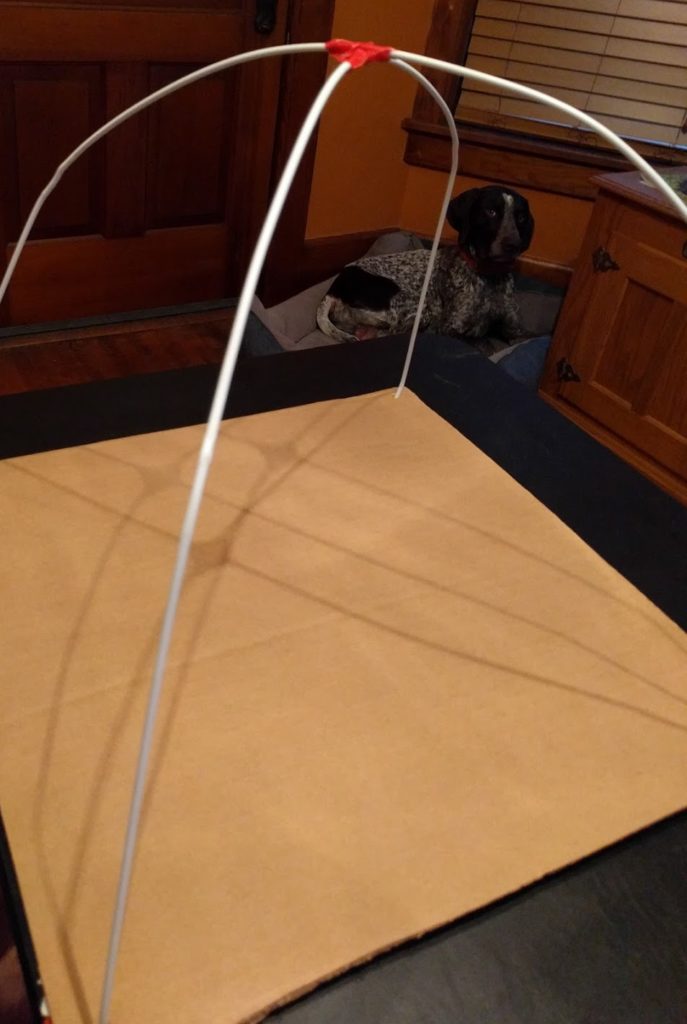 Use some tape to secure the wires underneath and where they criss cross, then place the shirt and safety pin it in place. Note your dog will not be impressed that you're crafting for the feline of the family.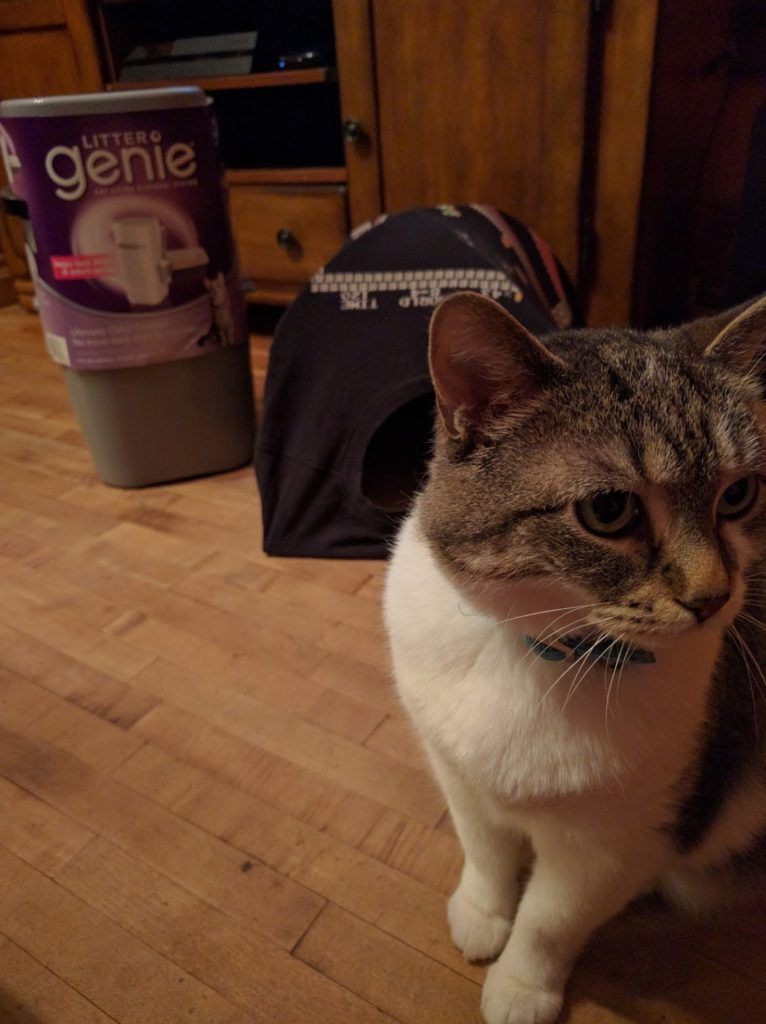 I love that the T-shirt is just pinned from the bottom, so you can take it off and wash it. One pass through and she made it pretty hairy.
It was pretty easy and turned out pretty darn cute. I set it down for a split second and Princess jumped right in.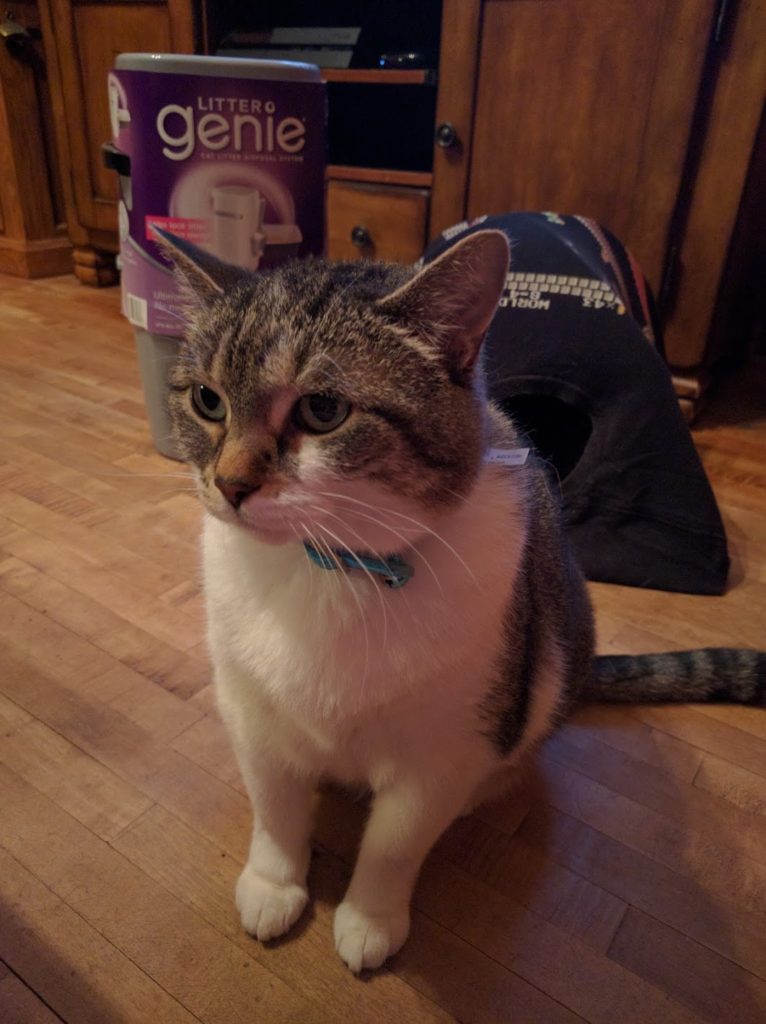 I also bought miss Princess a Litter Genie® Cat Litter Disposal System from Target in the cat aisle.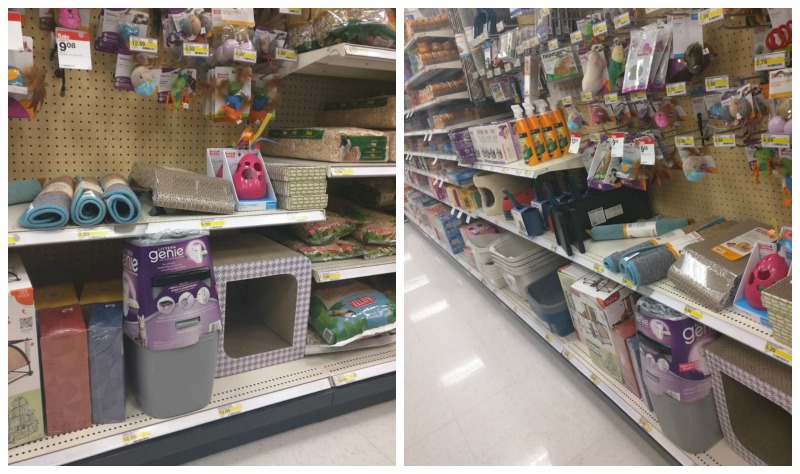 This makes taking care of her kitty litter situation way easier. You use it just like you would the baby version (we all had them with our kids and they were a lifesaver!) but the Litter Genie® Pail means clumps are sealed away for up to 14 days (or 2 weeks.) It's definitely awesome for a one kitty household. The 7-layer refill with built-in odor barrier technology protects against odors and messes. The Litter Genie refill is 14 feet long and lasts about 2 months in a one cat home before needing to be replaced, making it pretty easy on your wallet. It really is a great way to keep your home fresh and you, and your cat, happy!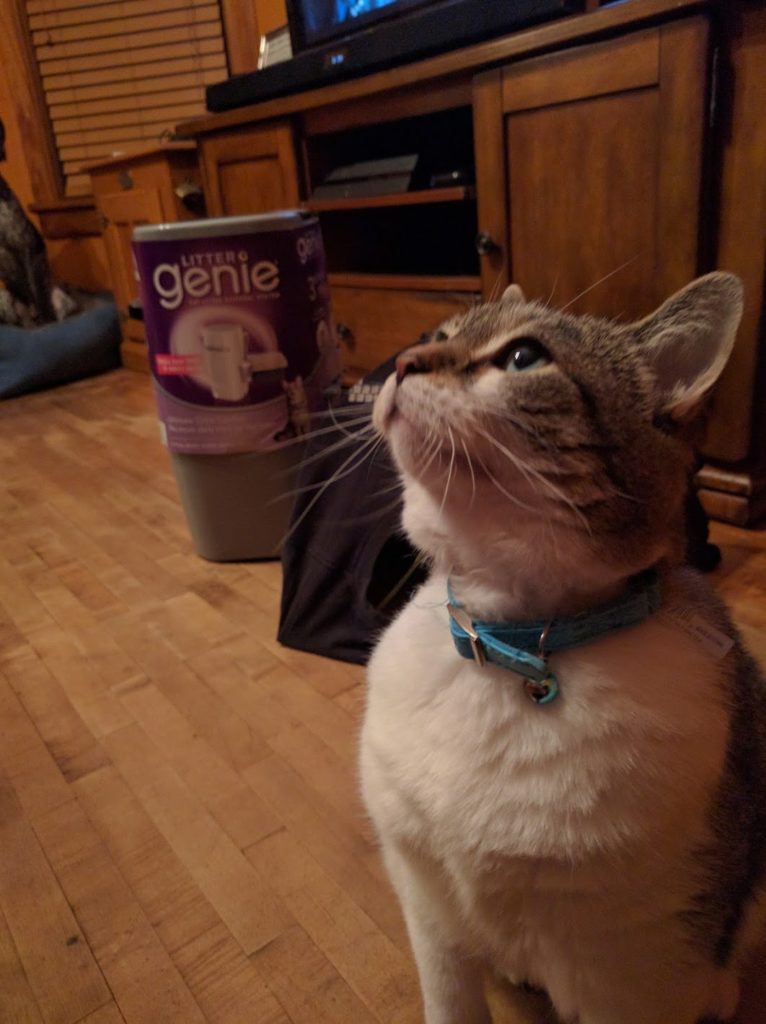 I would show it to you in our kitty area, but much like Harry Potter, Princess is banished* in the cupboard under the stairs and it's dark down there, just like the kitty likes it. The tent is going to stay in the living room where my computer lives so princess has a place for cat naps.
*Banished, as in the spoiled cat basically has a kitty resort set up in that part of the house, and she comes and goes as she pleases.
What do you do to spoil your pets?