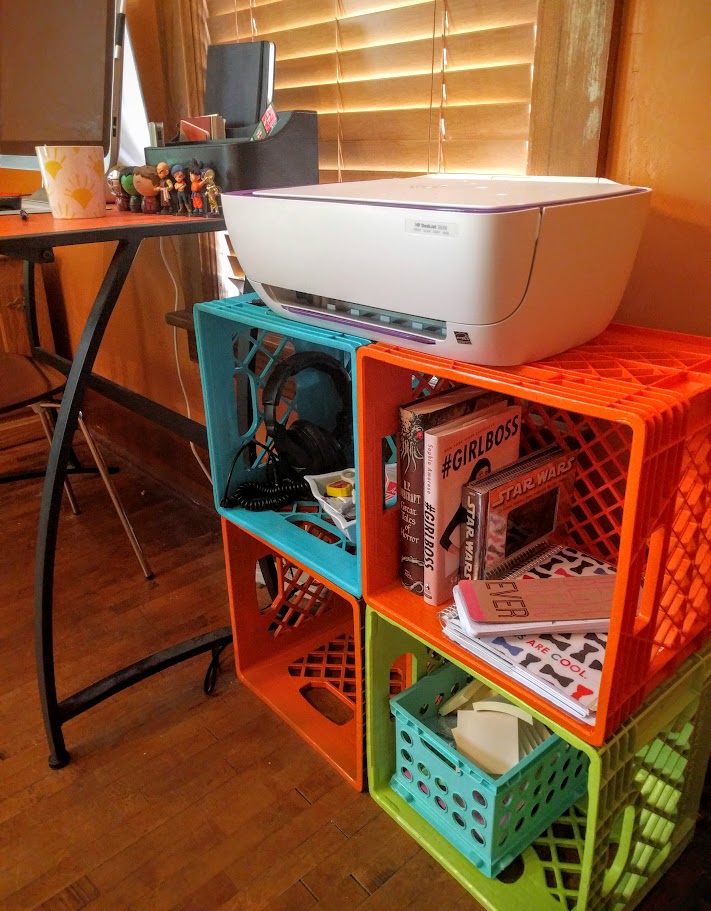 This shop has been compensated by Collective Bias, Inc. and its advertiser. All opinions are mine alone. #CreateWithHP #CollectiveBias
I recently moved my computer and desk upstairs to the living room. It just made sense to turn a corner of our living room into a functional area, because it's much easier to access than our office in the dungeon. Now I can simultaneously work and keep an eye or at least an ear on Aliceana. One thing I was lacking  in my new area was definitely some reasonable storage space. My PC almost takes up my entire desk, and I needed a place to store my stash of stationery and whatnot.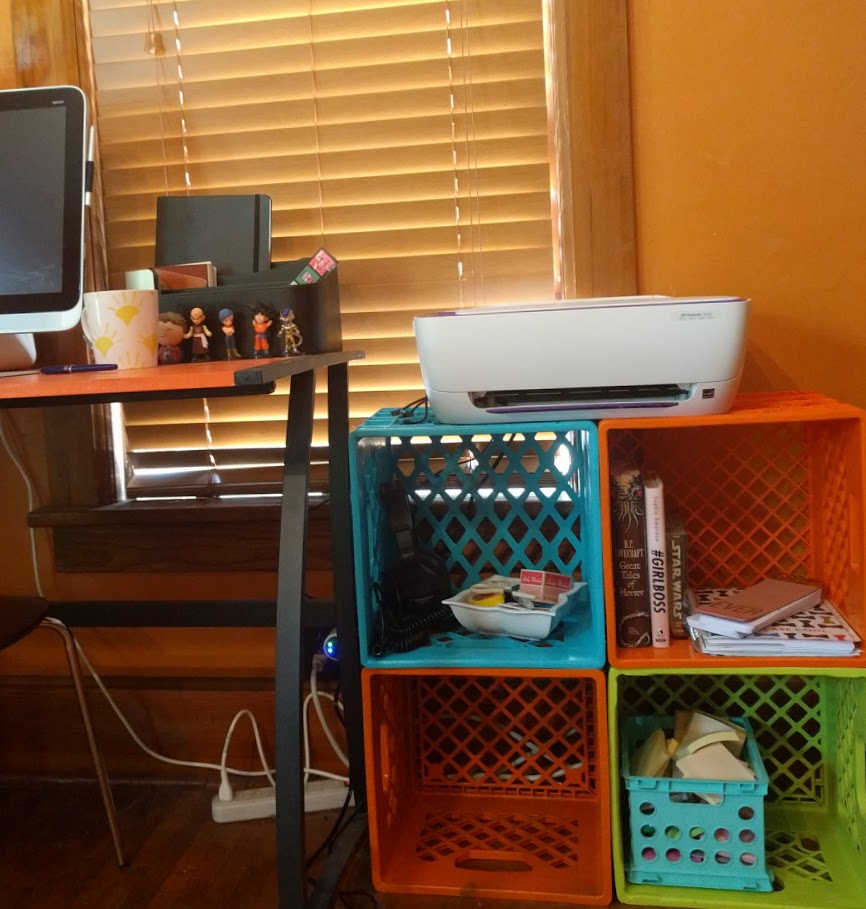 So I found some old crates in the basement, you can buy similar crates at almost any store especially right now that it's back to school. First we cleaned them up really well, then I spray painted the crates pretty neon colors to go with my bright orange desk. Ok, so I actually let AJ spray paint the crates, because he's better at it, but I did try spraying one myself my first time actually using spray paint. I let him finish the job though, as I'm sure I probably ended up wasting more paint since I'm not used to spray painting yet.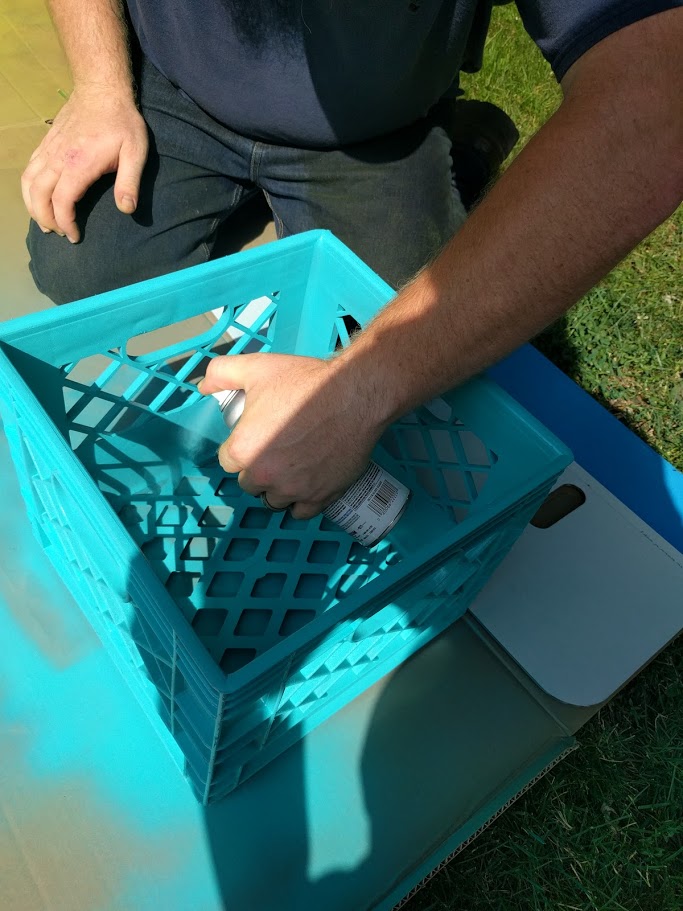 The rest was simple, just stack and if you're worried about the structural integrity, you can secure the crates together with some plastic zip-ties.
It turned out so so cute, and now that I have a huge storage area I'm not even quite sure what I needed to store in there. I still have so much empty space! I have books I'm currently reading, my to-do list notebook, and my planner in one nook. I have some essential knick knacks and small office supplies in a dish in one compartment alongside the headphones AJ uses to edit our podcast. I also have a bin full of sticky notes, because you can never have too many sticky notes! #ALLTheStickyNotes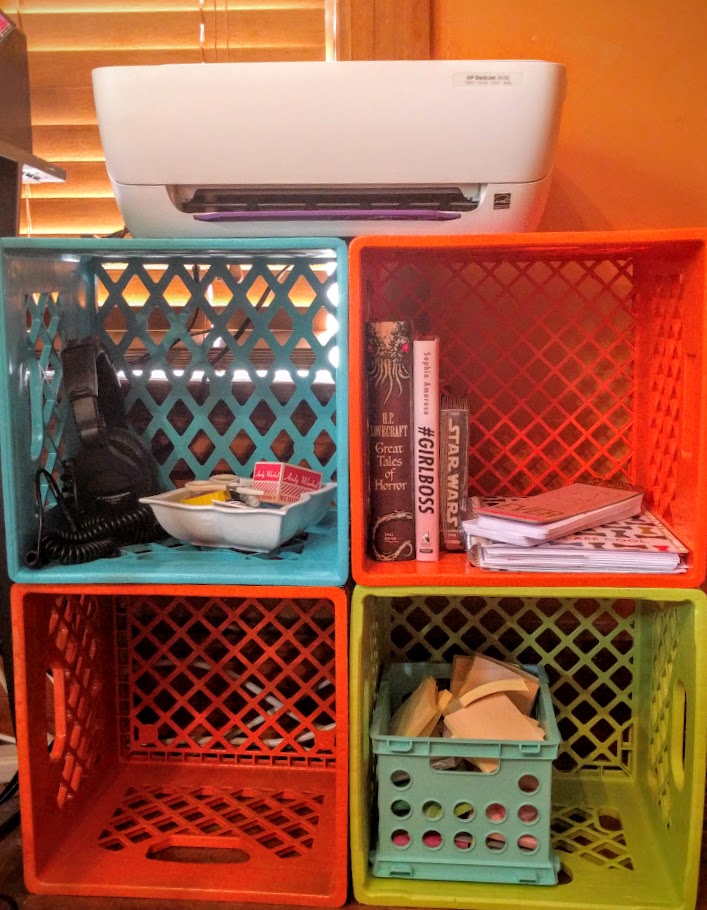 The top of my little makeshift shelving unit holds our new super tiny, and super awesome (and super adorable) HP Deskjet 3636 printer.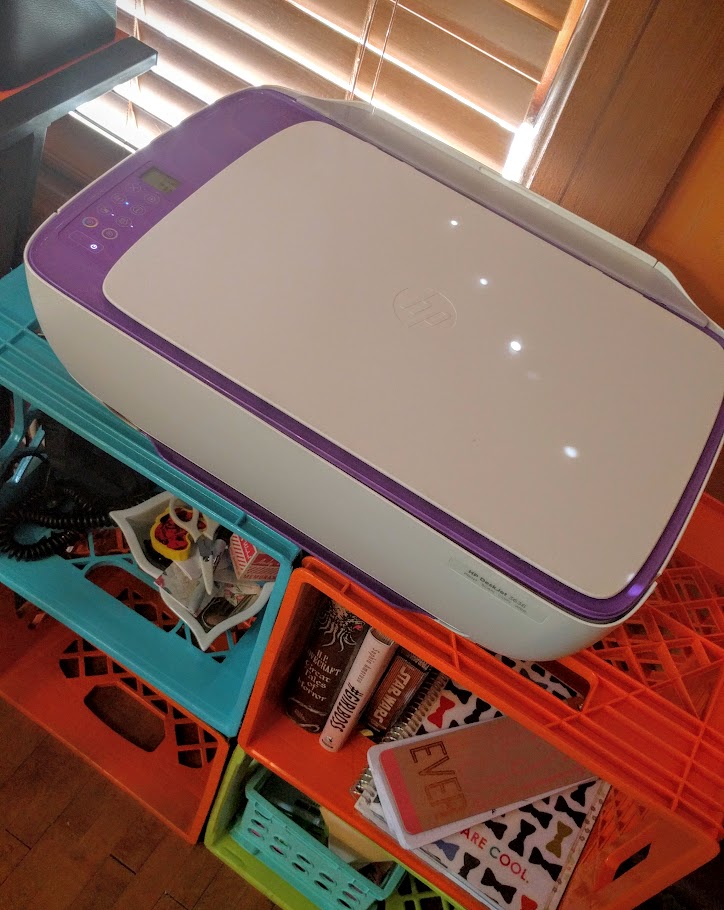 I love how small the design of this printer is. It easily fits in our living room, so we don't have to run down the stairs to our office to grab our printed documents. That was always a huge pain, especially if you ran out of paper and had to reload then make a few more trips. It's absolutely perfect in our little area, and would be great in a dorm room. Plus, it's extremely budget friendly for an all-in-one!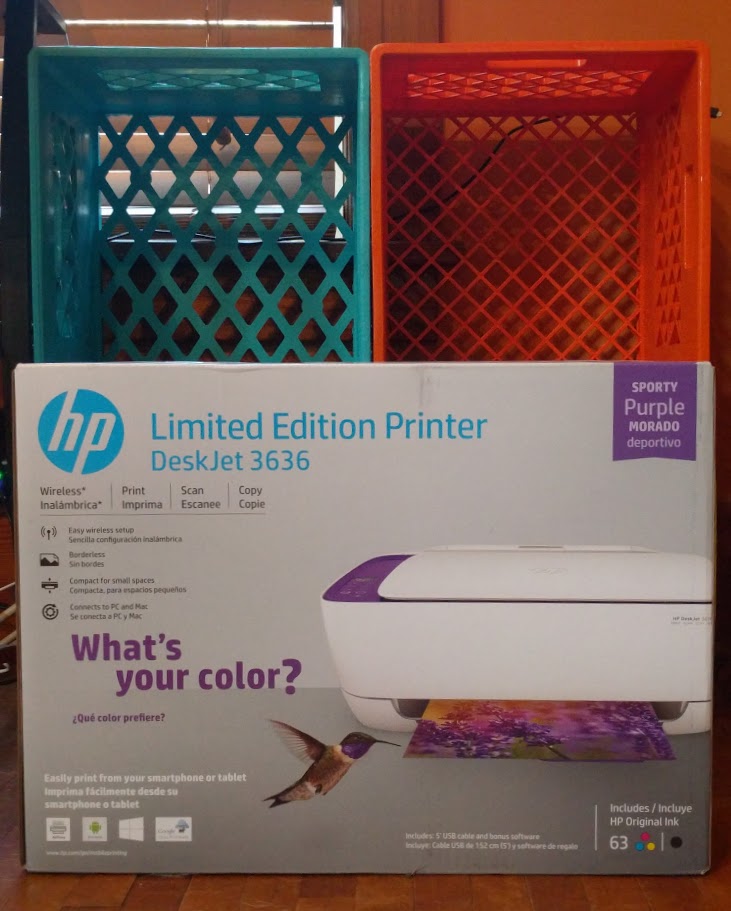 Mobile printing is honestly something I've never even tried to use on previous printers, it was too much of a hassle. With the HP Deskjet 3636 I was able to print on a mobile device within a couple minutes of setting up our new printer. In fact, the whole printer set up was incredibly simple, right out of the box.
These printers are all new, and you can find them at Walmart!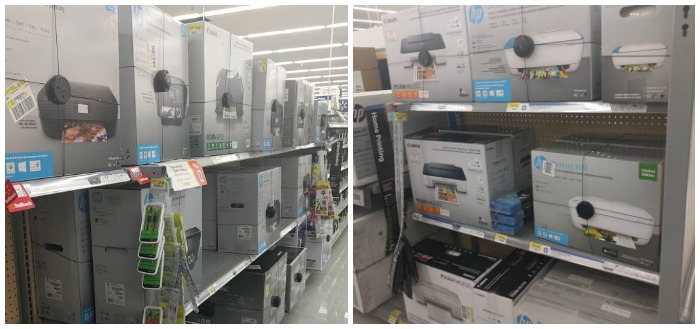 I know your family will love the HP Deskjet 3636 as much as we did, for some creative ideas on how to use your printer visit Create with HP!