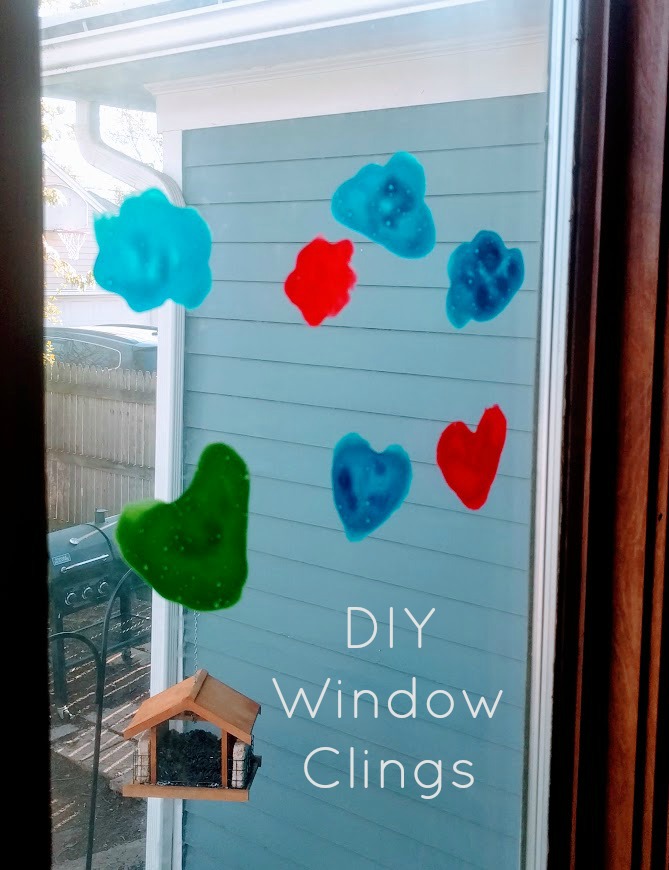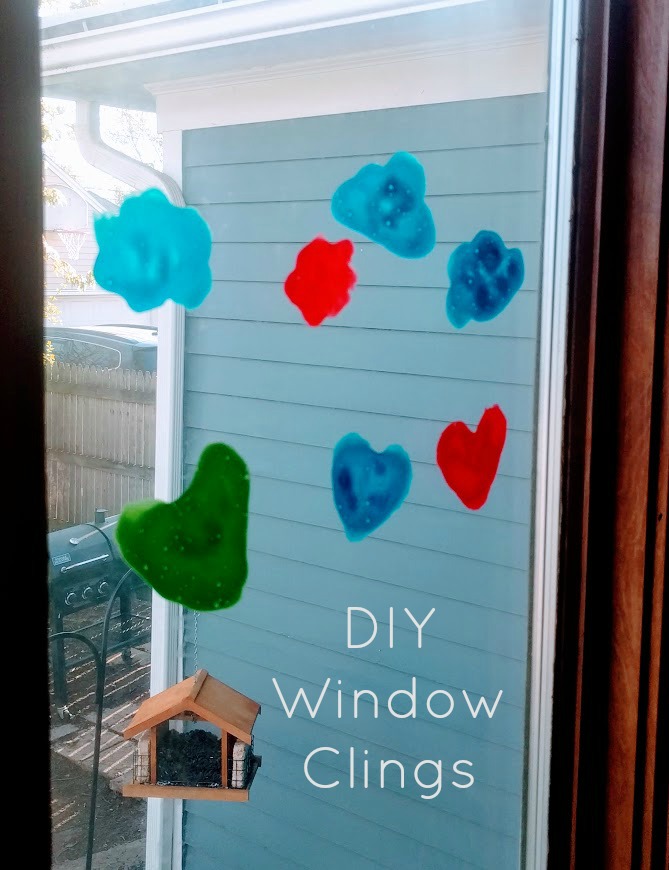 This shop has been compensated by Collective Bias, Inc. and its advertiser. All opinions are mine alone. #allessentials #allsulfatefree #CollectiveBias
We love feeding birds and watching them all over our yard. We have a handful of bird feeders in our yard that attract a lot of beautiful songbirds, but the problem is we see too many birds fly into our windows. The solution was a simple one, just apply window clings, so I figured out how to make window clings of our own with 3 simple ingredients and a little bit of time.
It's always fun to turn something like this into a fun craft and a teachable lesson for Aliceana. I rolled out a huge amount of freezer paper and drew some clouds, and we got to work.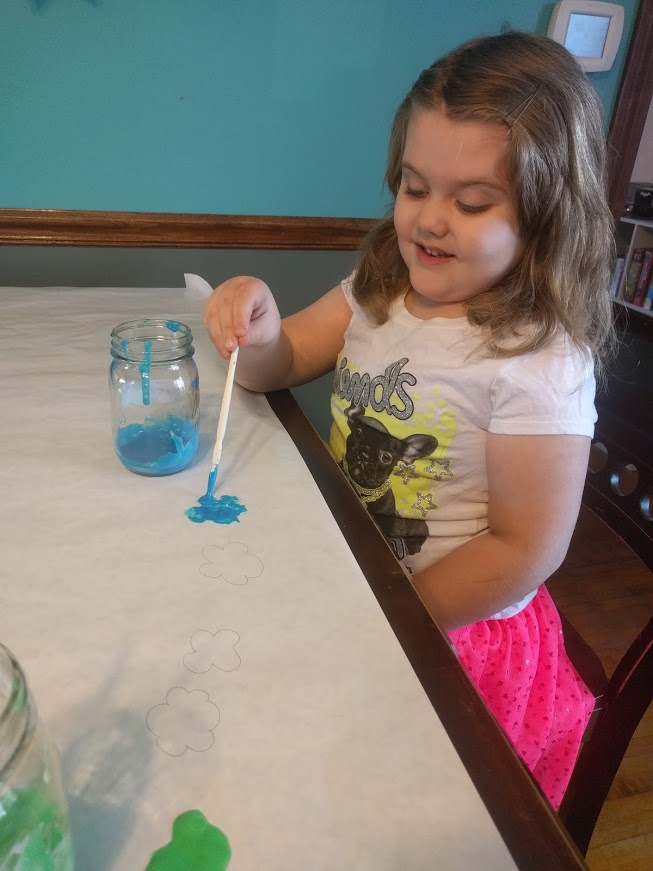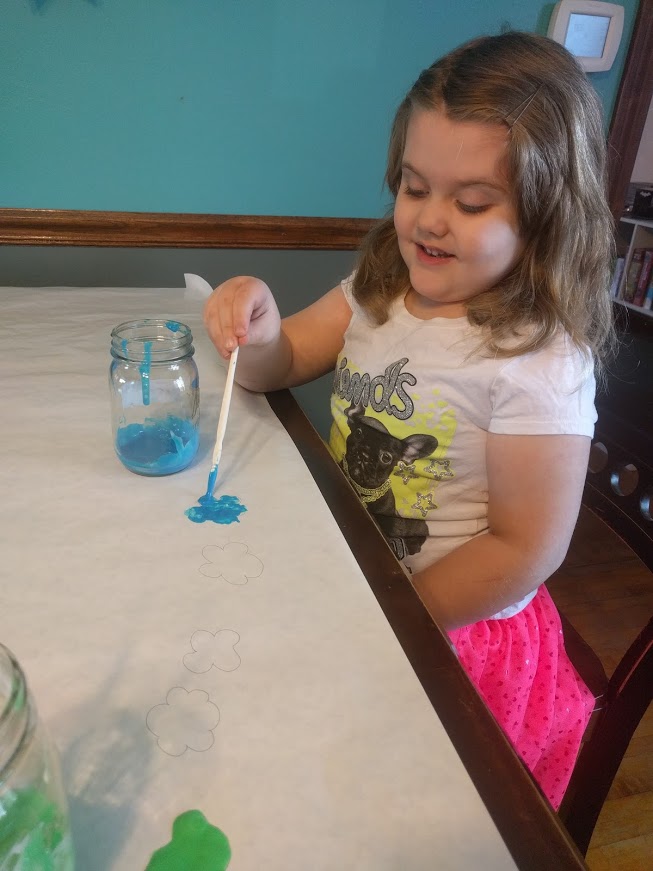 I love how vibrant the colors turned out with the gel food coloring, the birds will never miss these.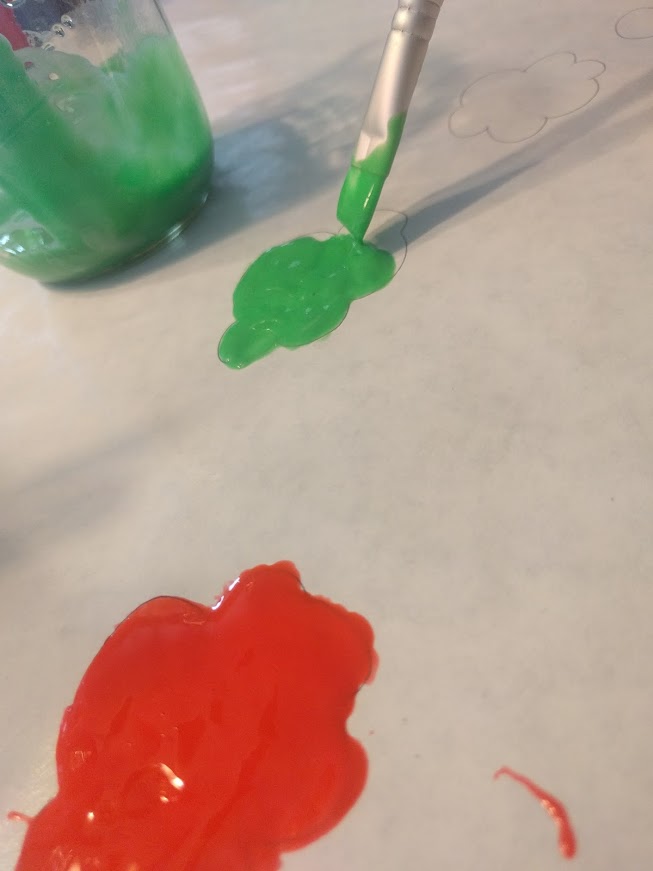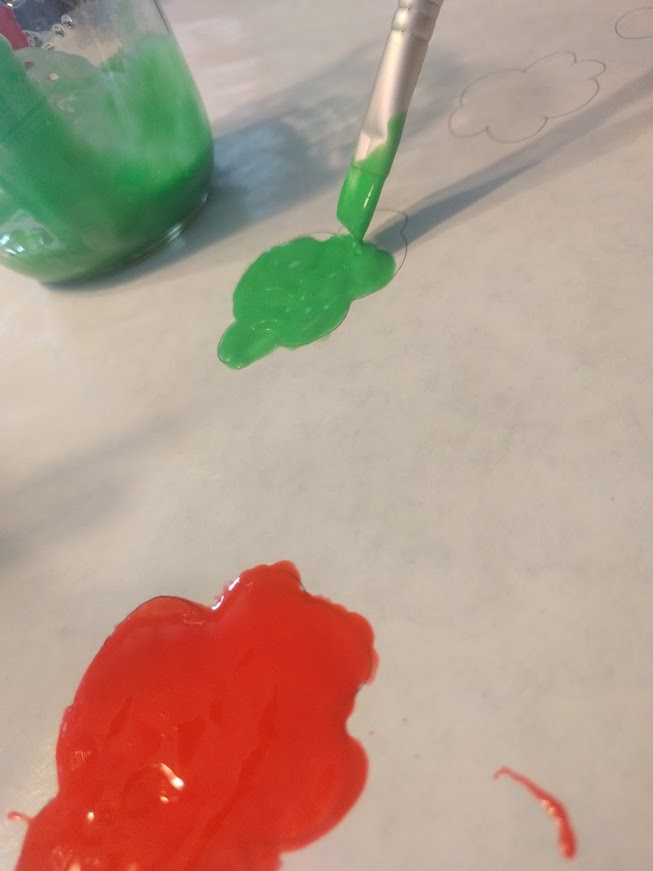 Ingredients
2 drops of dish soap
2 tablespoons glue
gel food coloring
mason jars
paint brushes
freezer paper
Instructions
Tape freezer paper to table, shiny side up.
In a mason jar add glue, dish soap, and enough food coloring to achieve your desired color. I used plastic cutlery to stir this mixture well.
Allow the mixture to thicken for a couple minutes and then begin to paint your designs, either freehand or you could draw your designs before to make it a little easier.
Make sure your clings are not too thin, or they won't stick, add another layer of mixture if needed.
Let dry overnight, and stick them to your windows. If they lose their stickiness you can add a little warm water to the backs.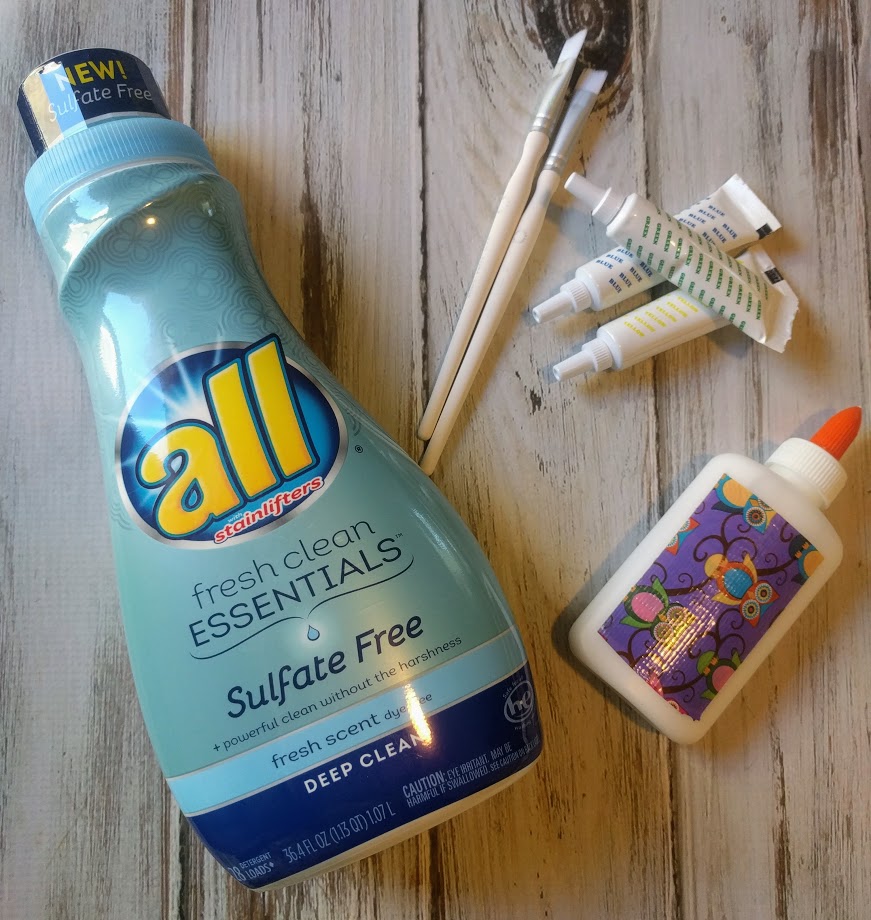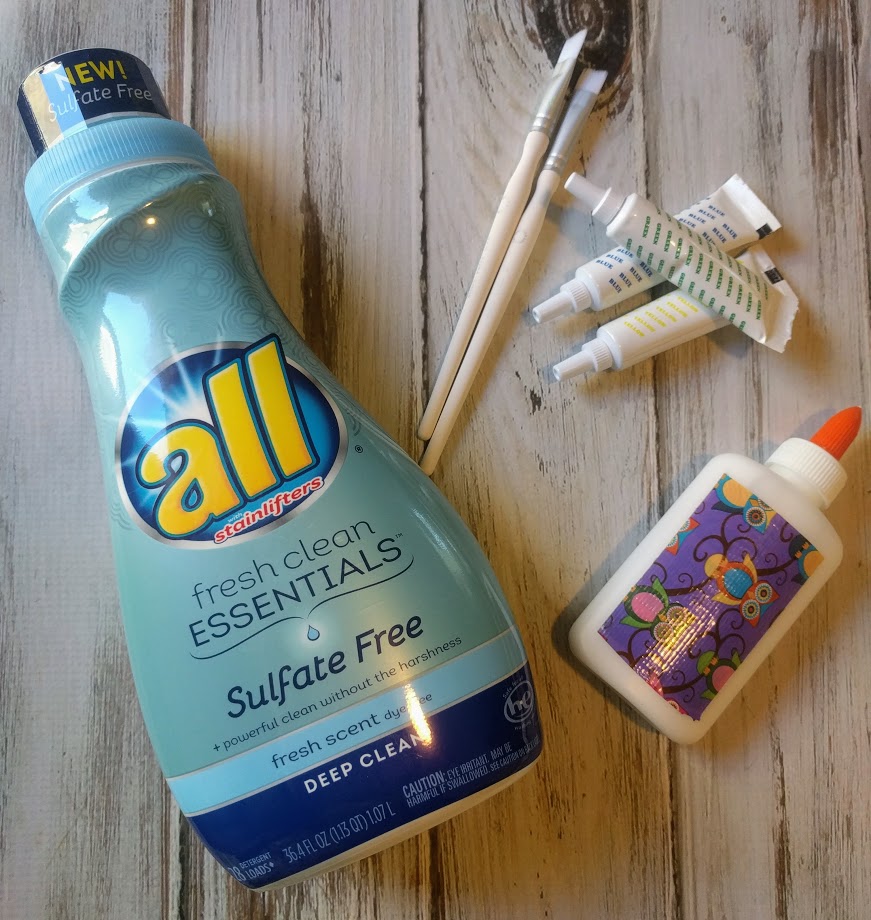 Sorry moms, these supplies are messy. Are your afraid colored glue and your kid won't mix well? And did you see the color of shirt Aliceana dressed herself in? White. The bane of mother's existence. The cleanup was much easier with sulfate free all®. My favorite part of sulfate free all® is that it's no mystery, all® fresh clean ESSENTIALS® includes the ingredients on the back of the bottle so you know what ingredients are going onto your family's laundry. This is one of the first laundry products to put ingredients out there for consumers to know what the ingredients are and why they're essentials. I can't stand using products that don't list their ingredients, I'm that mom that checks each label before putting a new product in my cart.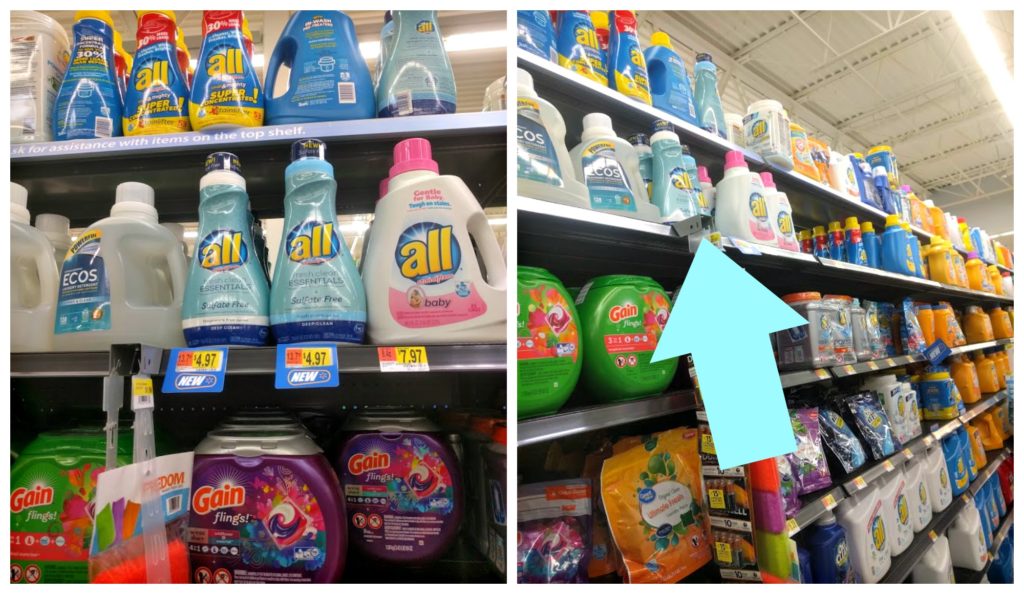 NEW sulfate free all® fresh clean ESSENTIALS® delivers a powerful clean without harshness.  all® fresh clean ESSENTIALS® is new to stores and will be available in select Walmart stores starting at the end of April, look for it on the very top of the laundry aisle as you can see in the picture above.

You can even download this coupon, good for $1.50 off one (1) all fresh clean ESSENTIALS® Offer is valid from May 1 – July 31 or while supplies last.
Written by, Brittany, the geek behind the blog. I share lots of recipes, my thoughts on the latest tech gadgets, my favorite geeky games, and snippets of life as a Work-at-home mom.