This shop has been compensated by Collective Bias, Inc. and its advertiser. All opinions are mine alone. #CatsloveNutrish #CollectiveBias
My whole life I've been a dog person, but as I sit on the couch with a cat on either side of me, I'm thinking I'm a cat person too.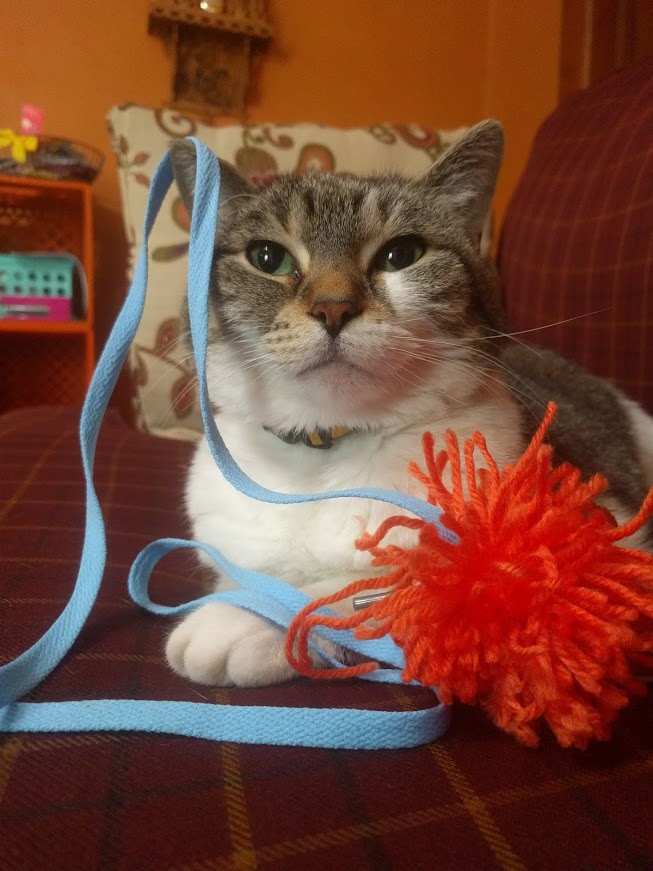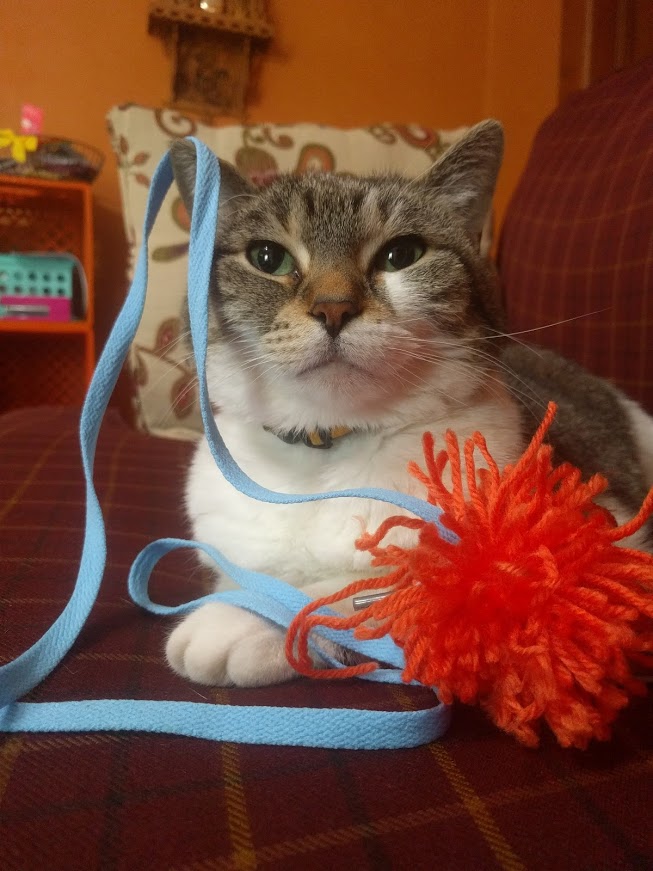 I'm always looking for new cat toys and Princess loves toys on strings, and we all know cats love yarn. So I made some really simple yarn poms that I connected to shoe laces, for optimal dragging and practicing of cat stealth skills of course.
I actually bought Rachael Ray™ Nutrish® Indoor Complete Chicken with Lentils & Salmon Recipe and all of the supplies for this project on Amazon, we typically buy smaller bags because Princess is really picky about how fresh her food is.


Save $2 on Nutrish Indoor Complete. The coupon is good through the end of the year.  You have 30 days from the time you print to redeem it. You can print 2x.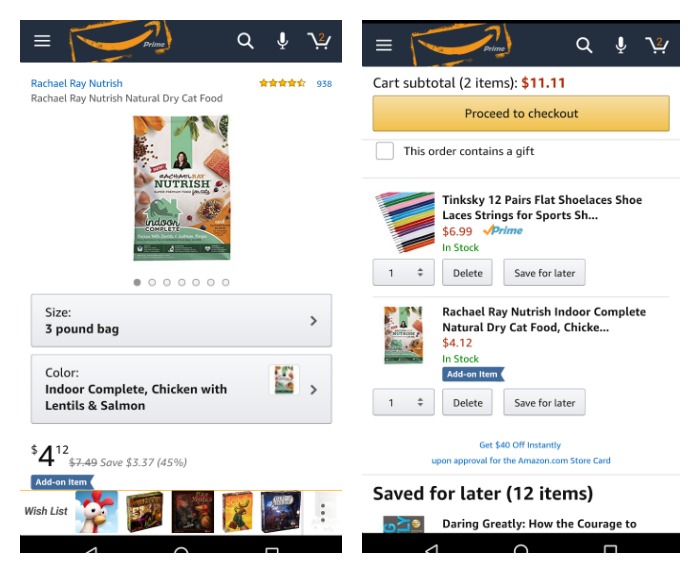 It doesn't get more convenient than shopping on your phone, seriously.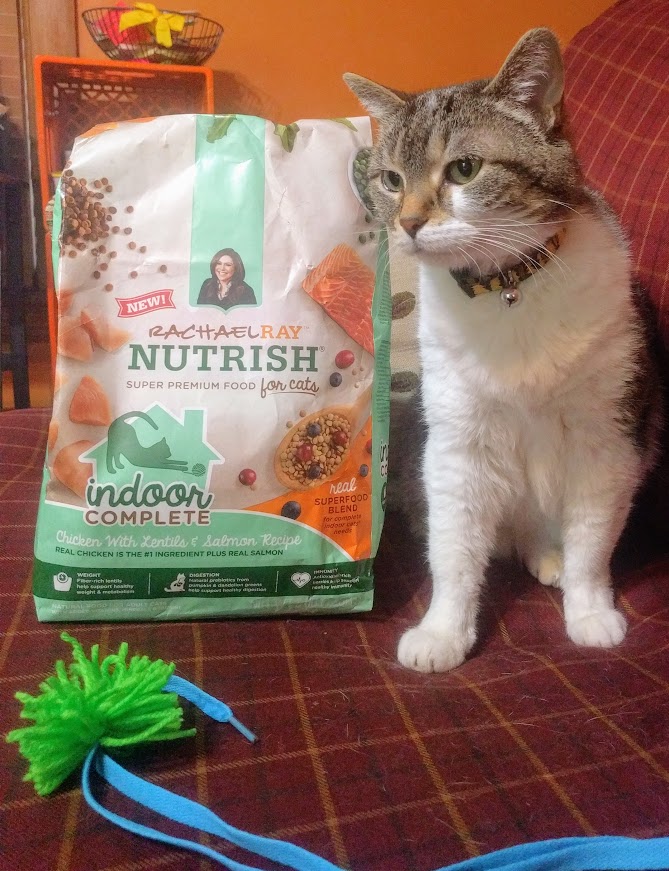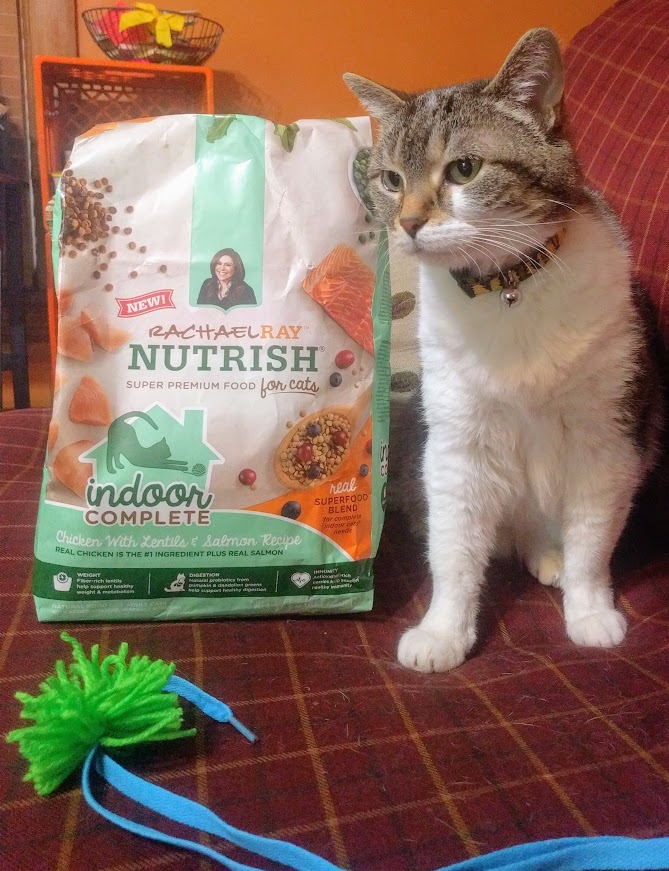 Ignore the amount of cat hair on the couch, she was just getting up from her beauty sleep. See, we love Princess so much that I'm willing to vacuum the couch each and every morning, because it's her new preferred sleeping spot.
Nutrish Indoor complete contains a real superfood blend to meet the complete needs of your indoor cat. Real U.S. farm-raised chicken is always the #1 ingredient, plus real salmon. Nutrish Indoor Complete addresses the indoor cat concerns of weight, digestion, and immunity. Intended for adult cats only (1 year or older).
To make the cat toys
All you have to do is take some yarn and wrap it around about 3 fingers.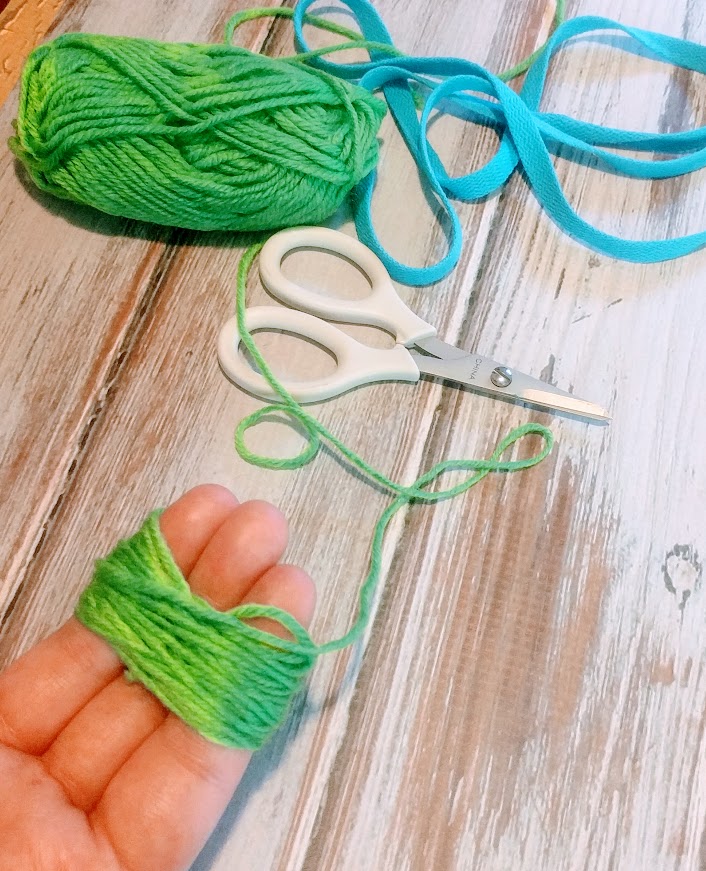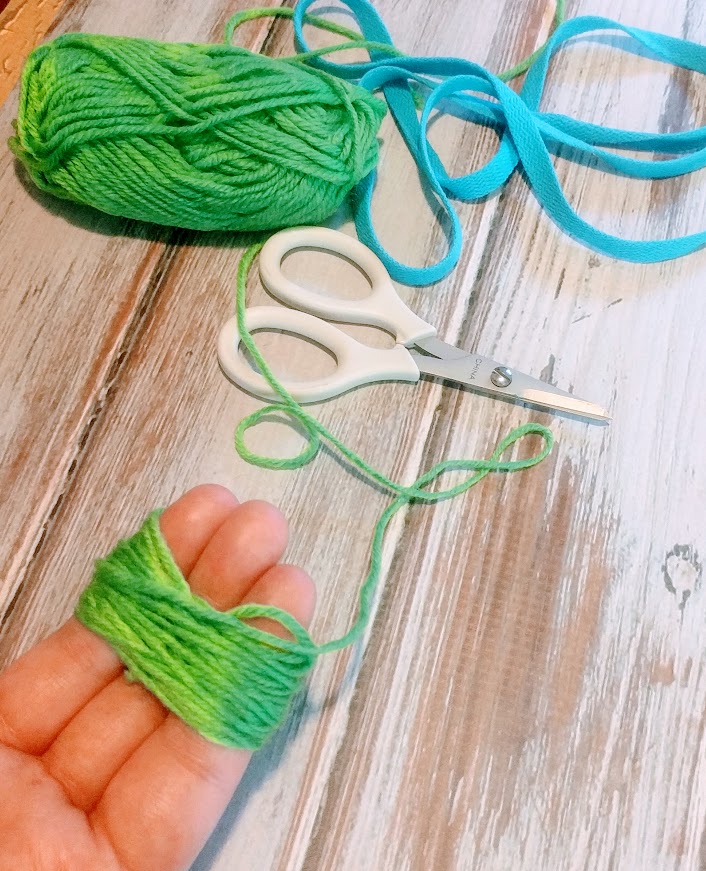 Take another piece of yarn and tie it around the middle of your loops. I leave these long so I can tie them to the shoelace.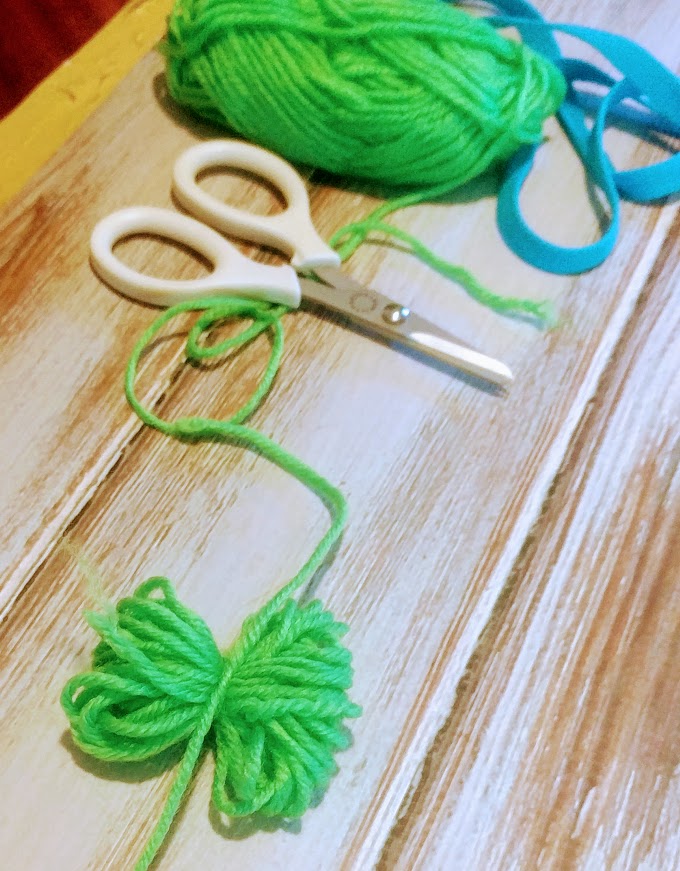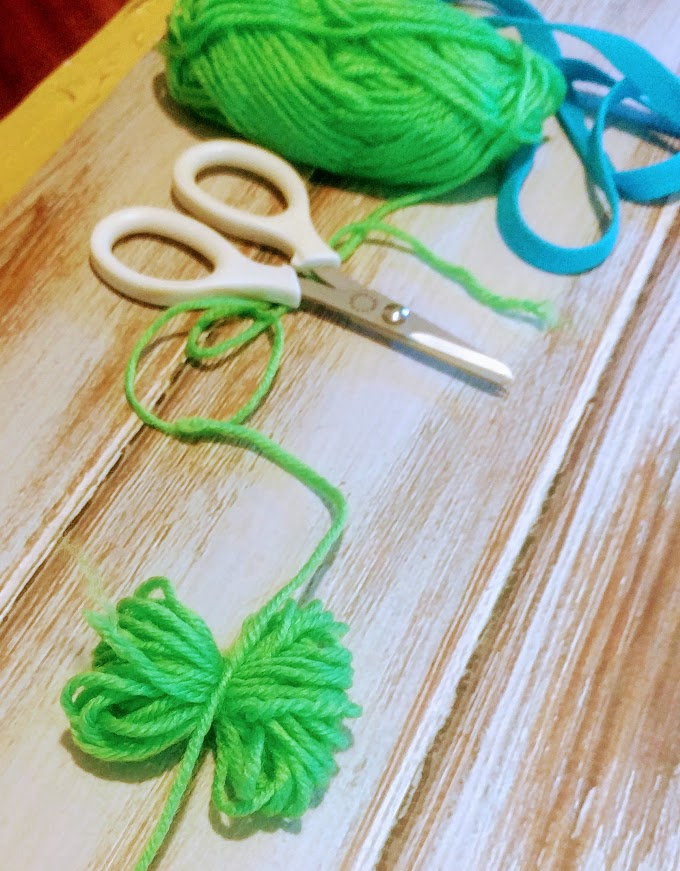 Grab your scissors and cut the loops and fluff them out to make poms.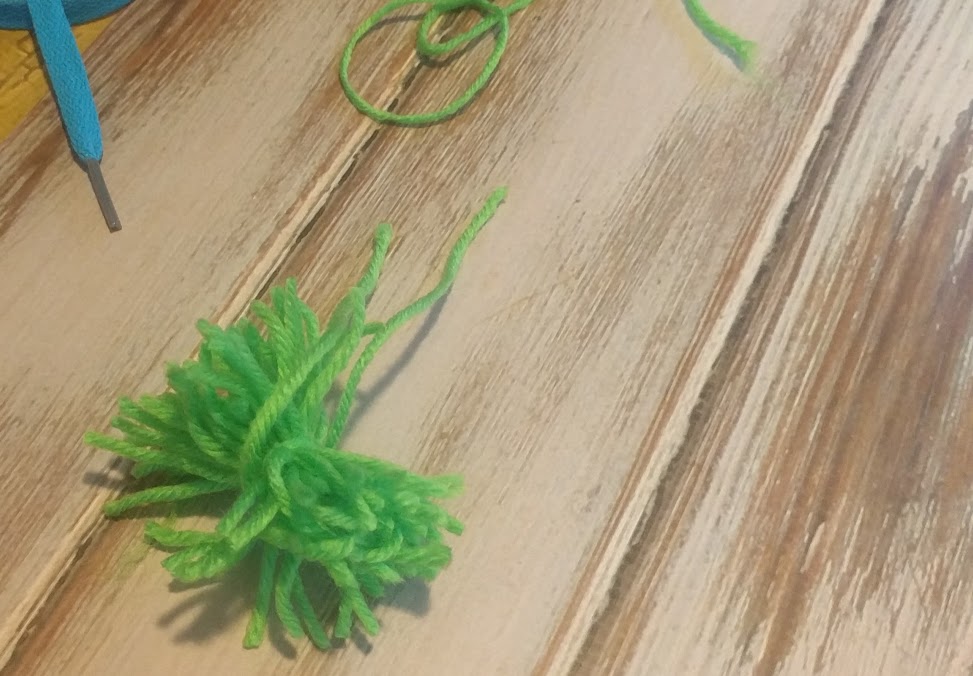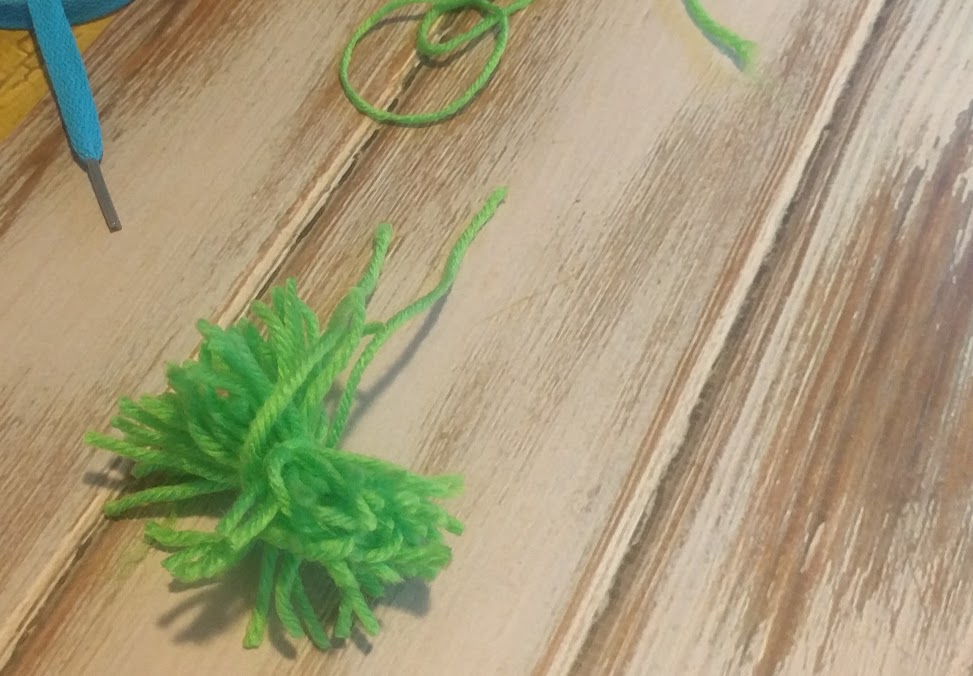 Secure to a shoelace and tada! You have a cat toy.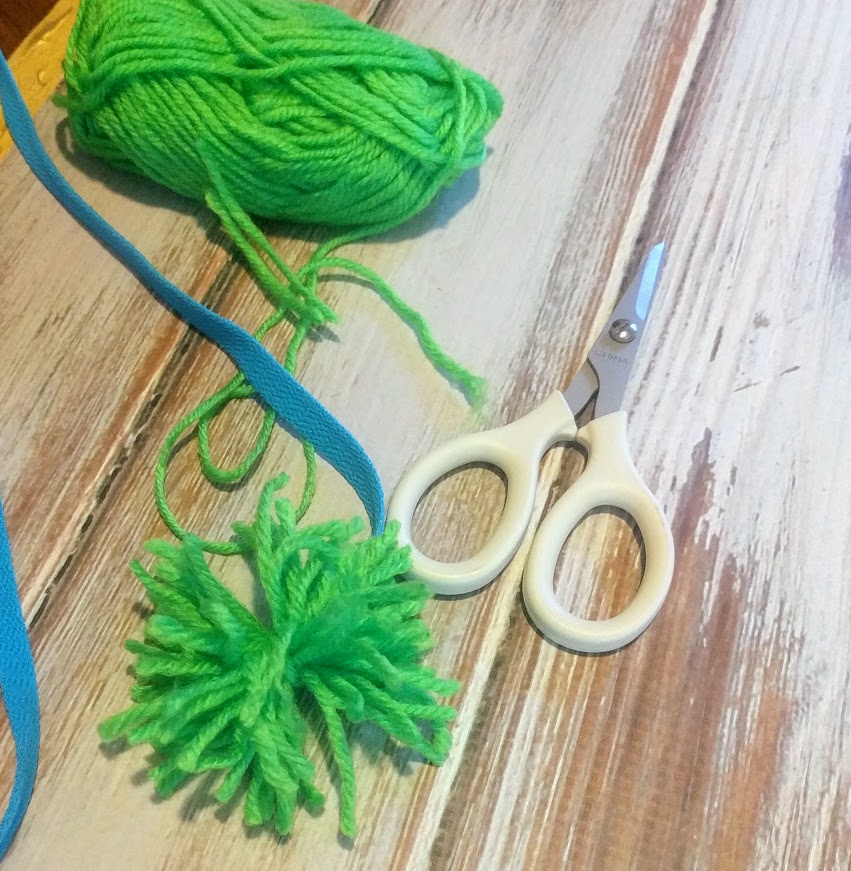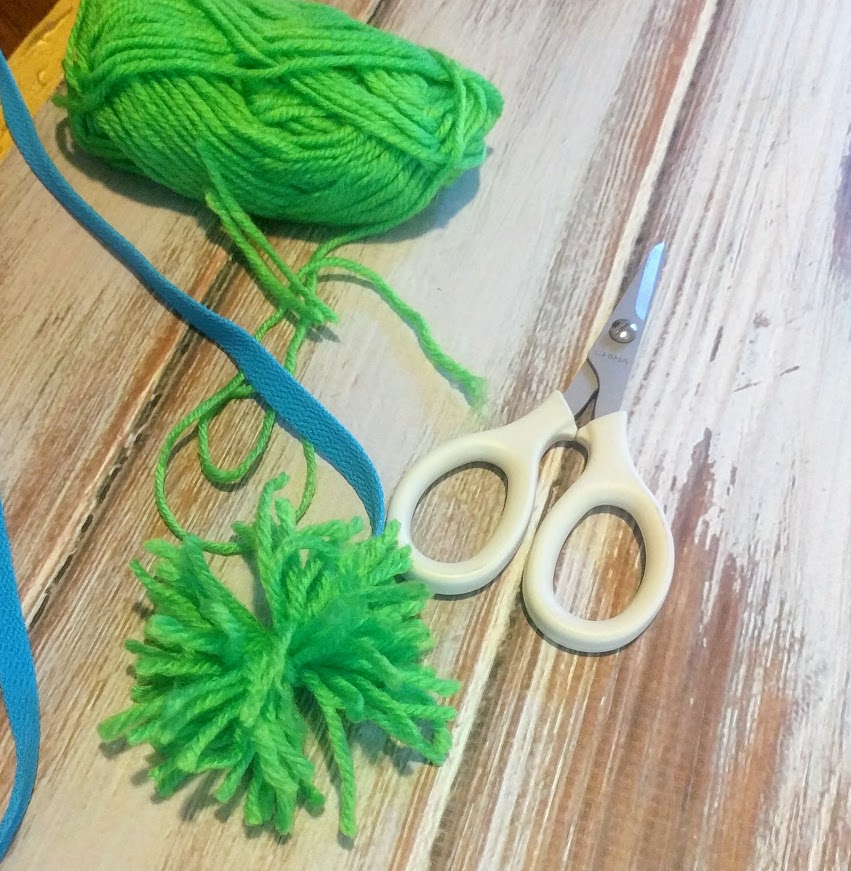 Princess loves Nutrish Indoor Complete and I feel confident giving it to her, with real, wholesome ingredients.
Rachael's Rescue®
Both of our cats were rescued and they quickly became a big part of our family. That's why I love programs that give back to animals, and I'm always trying to give back as well. Here's a little bit of information about Rachael's Rescue®. Rachael's Rescue® was created for all of the forgotten pets – the ones who might not have someone who loves them as much as they deserve. A portion of proceeds from each sale of Nutrish is donated to The Rachael Ray Foundation, which helps animals in need through Rachael's Rescue. Through December 2016, Rachael's Rescue has donated more than $17.5 million dollars to pet charities and other organizations that do good for animals. The funds are used for food, medical supplies, treatments, and more for animals in need. Many more animals around the country need help, and through Rachael's Rescue, together we can make a difference in the lives of many four-legged friends.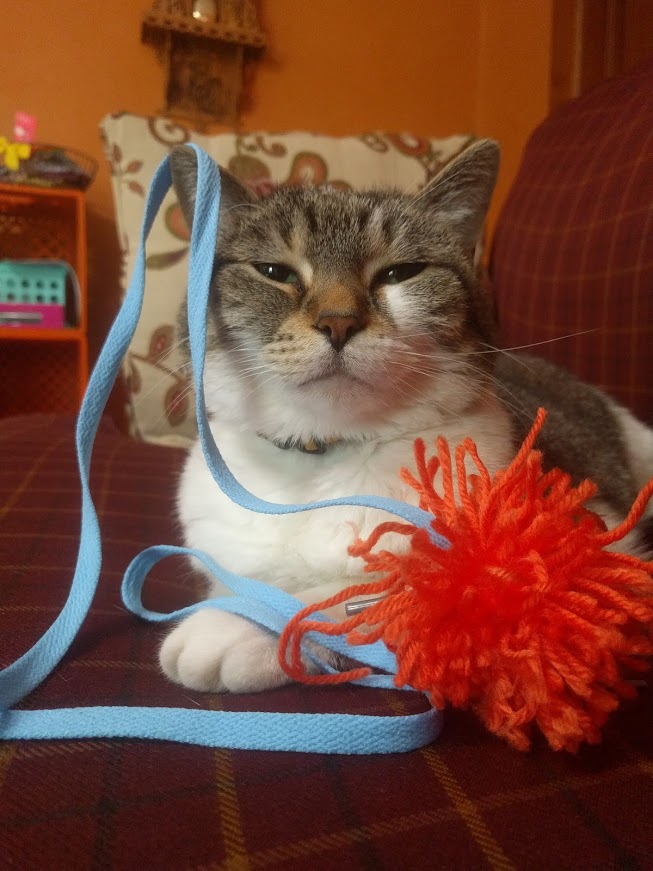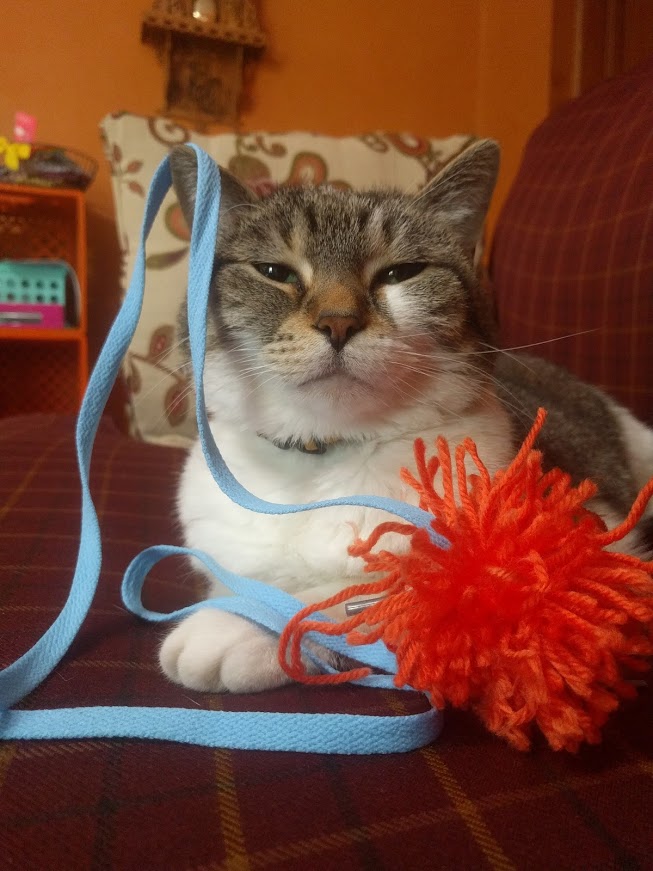 How do you play with your cats? Are they as obsessed with strings as mine? Remember if you're looking for a super food for your cat to check out Nutrish Indoor complete!
Written by, Brittany, the geek behind the blog. I share lots of recipes, my thoughts on the latest tech gadgets, my favorite geeky games, and snippets of life as a Work-at-home mom.