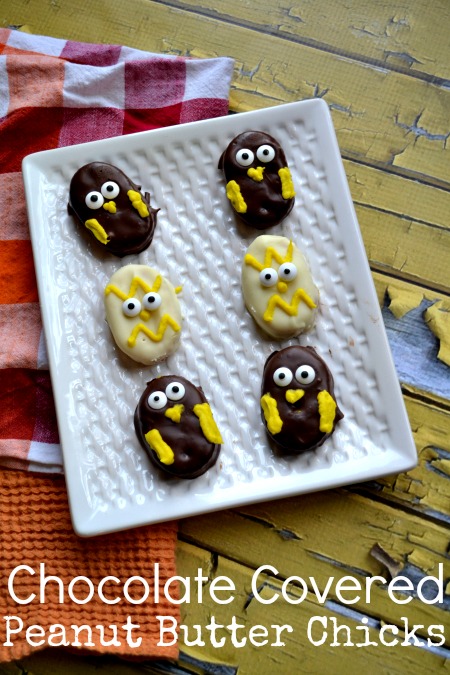 I've been obsessed with this chocolate covered peanut butter cracker recipe. Oh, that name is a mouthful, really there's no easy way to name this recipe, ironic because this recipe is so easy to make. It's a delicious bite of chocolate, peanut butter, and a little bit of salty cracker. So I thought, how can I make this simple and delicious recipe adorable for Easter? This recipe post contains a few affiliate links so you can purchase these products without ever leaving your comfy seat, how awesomely convenient is that?
Even a novice decorator like me could make these into little baby owls and chicks, so anyone can do it. Well…I did make the first couple, then I made AJ do the rest, because he has such steady hands compared to me. He's definitely the dessert decorator in our house.
These are supposed to look like hatching chicks, I probably could have used a thinner incing and filled the yellow part in, but I think they turned out pretty darn cute with minimal work.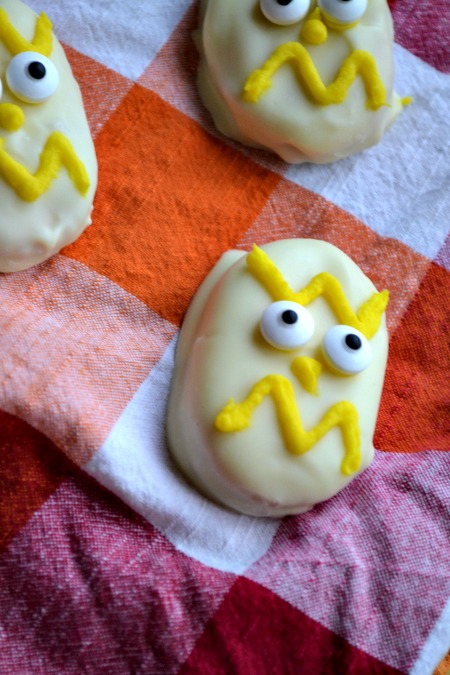 Then we have the baby owls. Kind of like Hooty the owl on Paw Patrol, yes I know too much about Paw Patrol.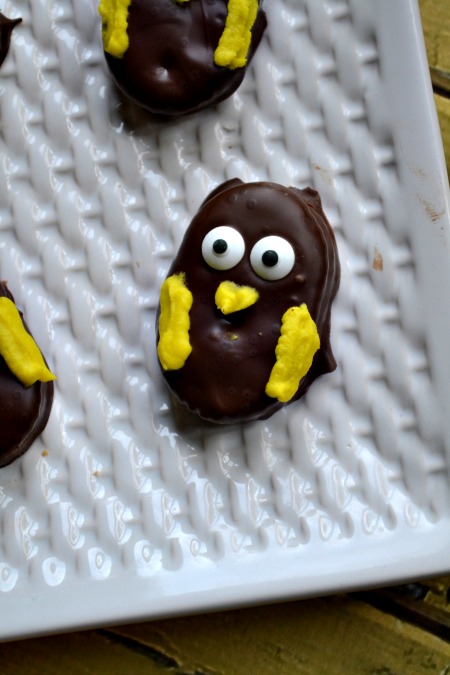 I actually bought the little Wilton candy eyes from Amazon. I knew I could probably find them in town, but I didn't want to go looking through several stores. The yellow icing is just a tube of yellow Wilton icing, but you have to make sure you purchase the icing tips as well. I use Ghiradelli melting chocolate, I find that you have to purchase 2 bars to have a substantial amount, but oh it's the tastiest. Wow, I used a lot of Wilton products for this project without realizing it, I promise this post is not sponsored by Wilton, they just have the best decorating supplies.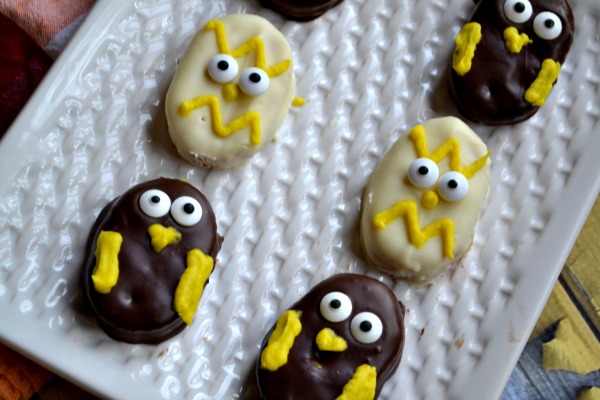 | | | |
| --- | --- | --- |
| Chocolate Covered Peanut Butter Chicks and Baby Owls recipe for Easter | | Print |
Ingredients
Oval shaped crackers (Town House brand works great)
¼ cup peanut butter
6 ounces white melting chocolate
6 ounces milk chocolate melting chocolate
Instructions
Spread the peanut butter on one cracker and place another cracker on top to make a cracker sandwich.
Dip half of the batch in white chocolate, the other half of your crackers will be in milk chocolate.
Remember to place the eyes before the chocolate hardens.
Refrigerate crackers for about an hour, or until chocolate is hardened.
Use yellow icing to pipe on the rest of the details!