Perfect Oven Potatoes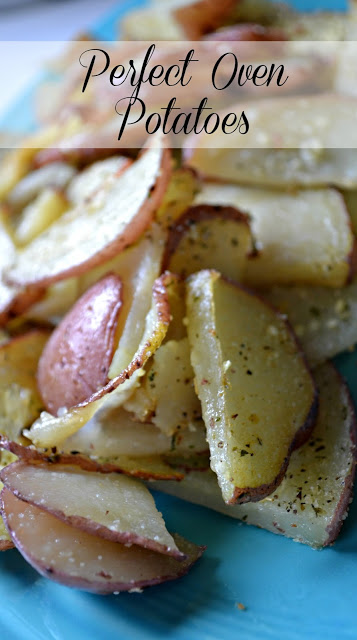 4-5 Red Potatoes
1 Tablespoon Olive oil
Pinch of garlic powder
Parmesan Cheese
Directions
Prep and slice red potatoes into thin slices. Place them in a microwave safe bowl, coat in olive oil by stirring gently.
Microwave the potatoes in olive oil for about 3-5 minutes, or until they start to soften.
Spread potatoes evenly onto a cookie sheet, season the potatoes with garlic powder (or seasoning of choice.)
Bake at 400* for 15 minutes.
Flip potatoes, add parmesan cheese and bake for another 10 minutes, or until potatoes are tender.