Homemade Biscuit recipe for breakfast sandwiches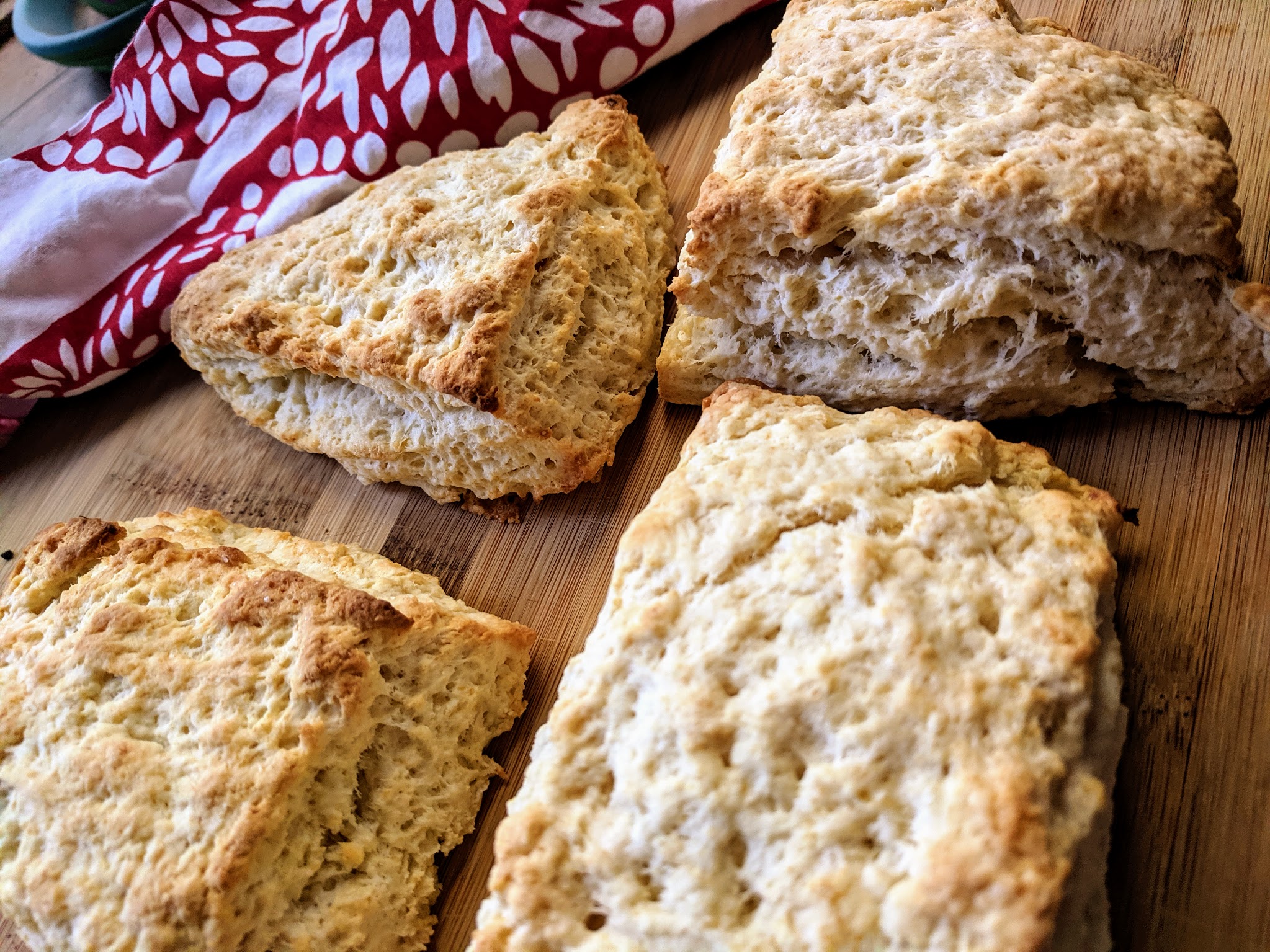 2 cups white whole-wheat flour
1 Tablespoon baking soda
1 teaspoon salt
1 Tablespoon cane sugar
⅓ cup cold butter
1 cup milk
Preheat oven to 425*.
In a large bowl, combine flour, baking powder, salt, and sugar. Cut in the shortening with a dough cutter until mixture resembles coarse meal.
Gradually stir in milk until dough is formed.
Turn onto a floured surface and lightly knead about 10 times.
Using a rolling pin and your hands to form the dough into a rectangle, use a knife to cut into 6 pieces.
Place on a baking sheet and bake for about 13-15 minutes.
Recipe by
The Domestic Geek Blog
at https://www.thedomesticgeekblog.com/homemade-biscuit-recipe-for-breakfast-sandwiches/