Baked Pizza Ziti Recipe (weeknight meal for picky eaters)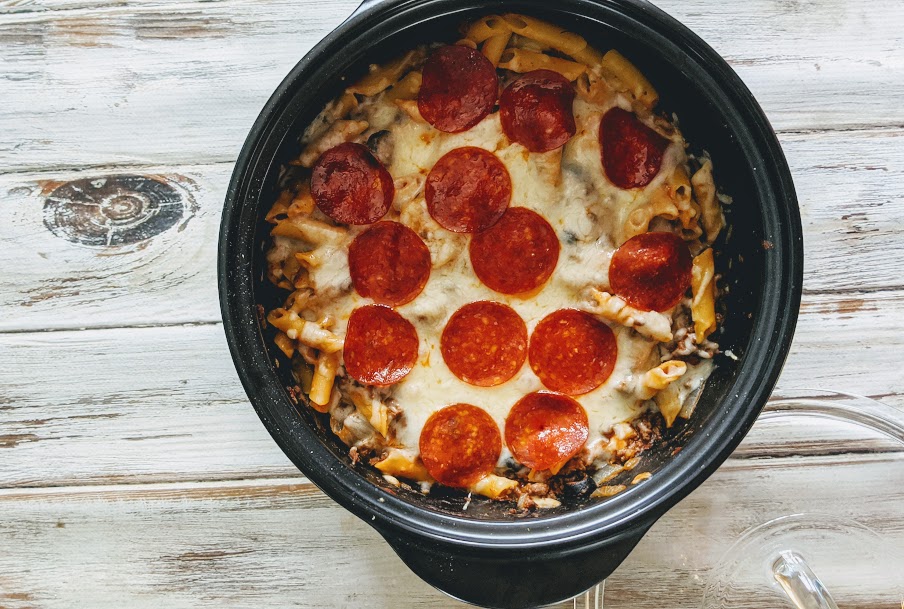 16 ounces ziti
1 pound hamburger
½ onion chopped
2 cloves garlic
12 ounces pizza sauce
6 ounces mozzarella cheese
pepperoni
Preheat oven to 350*
Brown hamburger with onion and garlic in Rockcrok, meanwhile cook pasta in boiling water until al dente, drain.
Combine browned hamburger mixture with pasta and pizza sauce, heat on medium until sauce is heated through.
(optional) Mix in a handful of mozzarella for good measure.
Top with remaining mozzarella and pepperoni, transfer your Rockcrok to the oven to bake until cheese is melted and browning.
Recipe by
The Domestic Geek Blog
at https://www.thedomesticgeekblog.com/baked-pizza-ziti-recipe-weeknight-meal-picky-eaters/