From Scratch Biscuits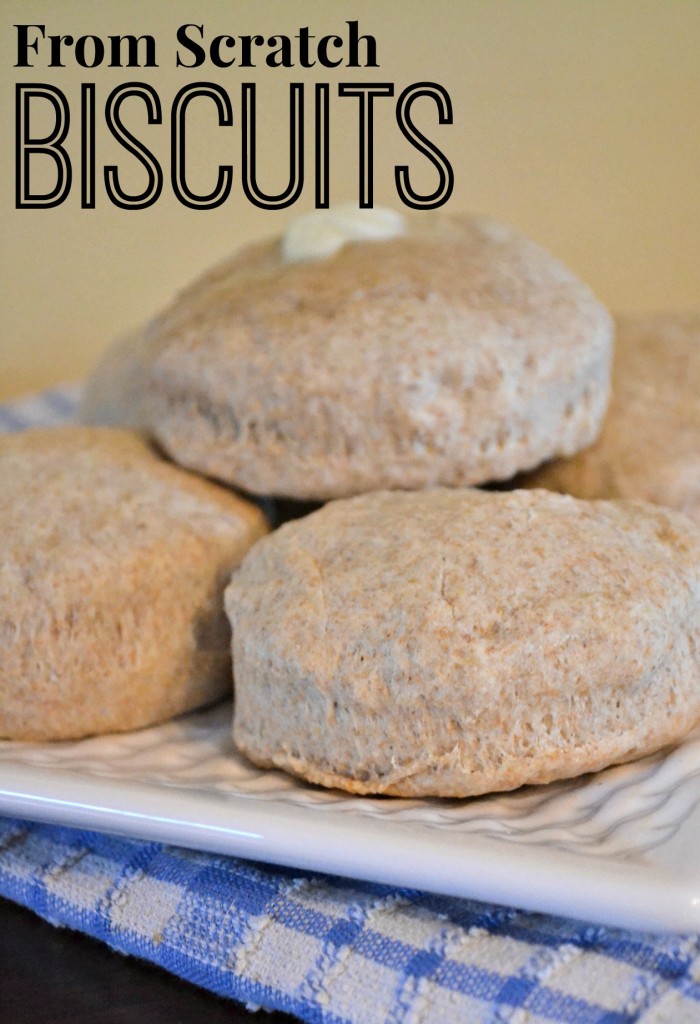 2 cups flour
1 TBSP baking powder
½ tsp salt
½ cup COLD butter
¾ cup milk
Preheat oven to 350*.
Mix flour baking powder and salt.
Cut in cold butter, until mixture resembles cornmeal. Stir in milk, mix with a fork until mixture forms a dough.
Turn out onto a floured surface, knead until no longer sticky.
Roll out dough until ½ inch thick, use a cookie cutter or drinking glass to cut into circles. Repeat process with dough scraps until all dough is used.
Place on ungreased cookie sheet and bake for 10 minutes.
Serve warm.