Better Than Blueberry Pie Bars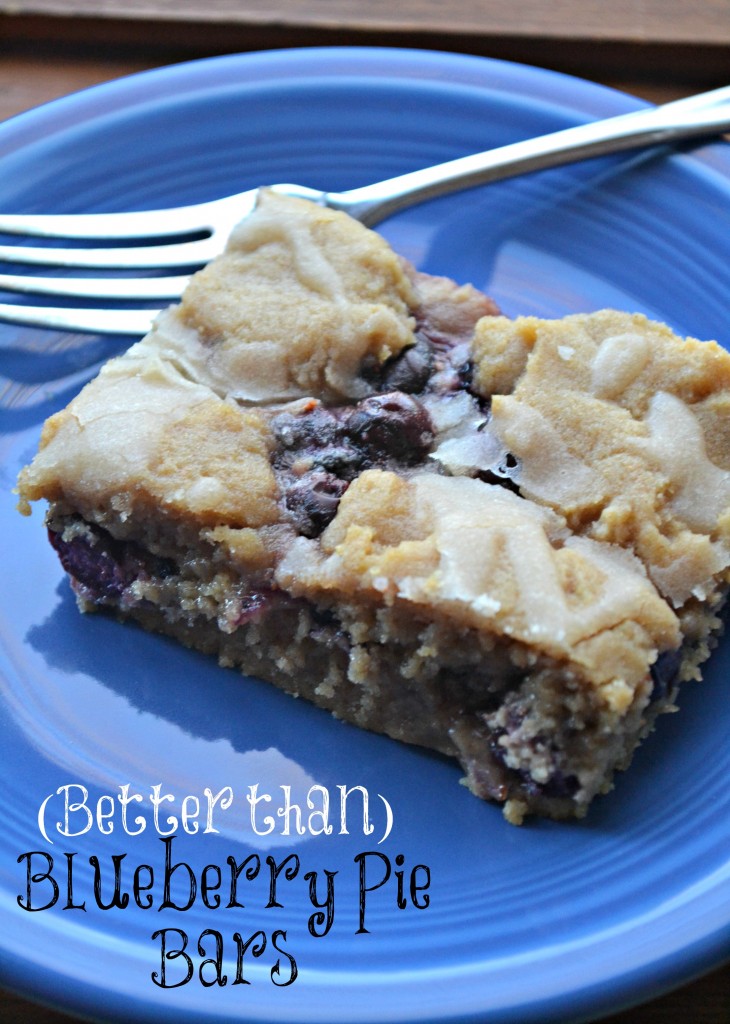 1 cup butter, softened
1¾ cups + 3 Tablespoons sugar
1½ teaspoons baking powder
3 eggs
1 teaspoon vanilla
3 cups flour
2 cups blueberries
Icing
1½ cups powdered sugar
¼ teaspoon vanilla
3 teaspoons milk
Preheat oven to 350* prepare a cake pan by greasing with butter.
Beat butter until smooth, add 1¾ cups sugar, baking powder, and salt. Continue beating.
Add eggs and vanilla, once incorporated add flour. Beat well, scraping at sides of the bowl when needed until all flour has blended in.
Set aside 1½ cups of dough, spread remaining dough evenly in prepared cake pan. Bake for 15 minutes.
Meanwhile, in a medium bowl sprinkle sugar on top blueberries. Mash blueberries to create a pie filling consistency.
Spread over pre-baked crust, spoon mounds of remaining filling on top of blueberry layer.
Bake for an additional 30 minutes, or until crust is golden brown.
Cool in pan 10 minutes, meanwhile add all icing ingredients into a bowl and mix, add additional milk 1 teaspoon at a time until you have a icing consistency. Drizzle on top of the cooled bars.
Slice into squares and enjoy.
Recipe by
The Domestic Geek Blog
at https://www.thedomesticgeekblog.com/better-blueberry-pie-bars/