Banana Bars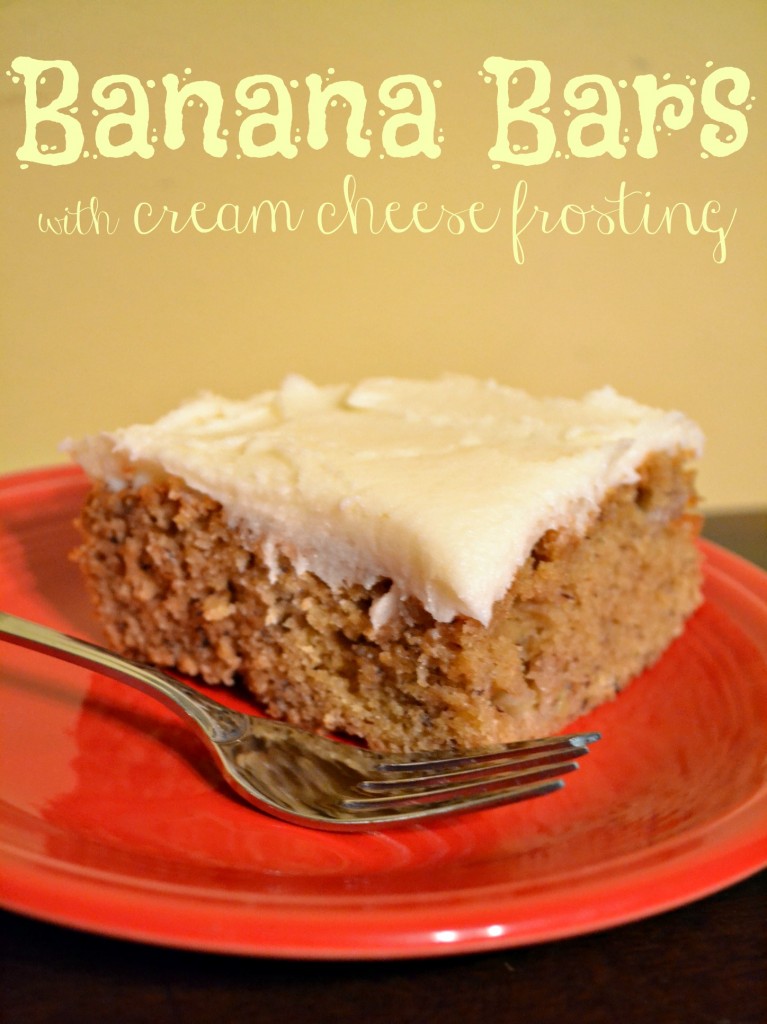 ½ cup butter, softened
1 ½ cups sugar
2 eggs
1 cup sour cream
1 teaspoon vanilla
2 cups flour
1 teaspoon baking soda
¼ teaspoon salt
2 ripe bananas, mashed
Cream Cheese Frosting (recipe below)
Preheat oven to 350* grease a cake pan or 15×10 inch bar pan.
In a large mixing bowl, cream sugar and and butter.
Add eggs, sour cream, and vanilla to the mixture, mix well.
Next, add flour, baking soda, and salt combine.
Fold mashed bananas in by hand. Pour mixture into prepared pan.
If using a bar pan bake for 20-25 minutes, bake for 55-60 minutes or until knife comes out clean if using a cake pan.
Let cool, then frost with cream cheese frosting.
Store cake in the refrigerator, it's delicious cold!