Double Chocolate Strawberry Muffins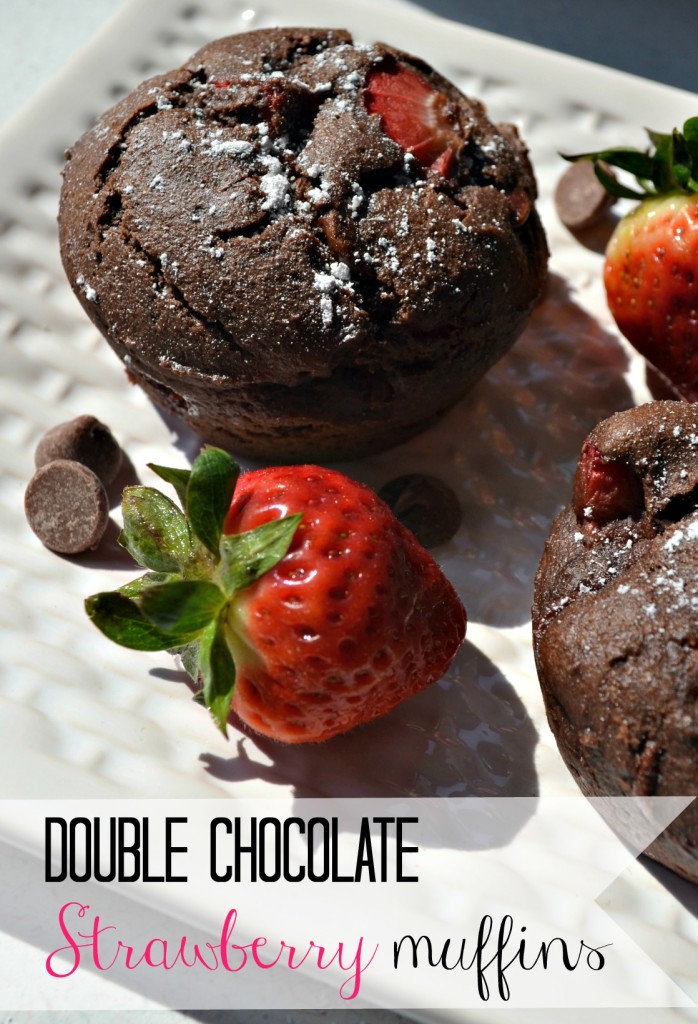 2 cups flour
¾ cup cocoa powder
¾ cups sugar
1 Tablespoon baking powder
½ teaspoon salt
1 cup fresh strawberries, chopped in bite sized pieces
1¼ cup milk
2 eggs
½ cup butter, melted
1 teaspoon vanilla
1 cup chocolate chips
Preheat oven to 350* line your muffin pans with liners or grease.
Mix all dry ingredients in a large bowl, stir in strawberries until coated.
In a separate bowl, beat eggs. Whisk in milk, melted butter, and vanilla.
Add wet mixture to dry mixture and mix with a silicone spoon until combined.
Fold in chocolate chips.
Use a ice cream scoop to evenly divide the batter among the muffin pans.
Bake for 13-15 minutes or until a toothpick inserted in the center of muffin comes out clean.
Allow to cool on a cooling rack and enjoy with a tall glass of milk!
Recipe by
The Domestic Geek Blog
at https://www.thedomesticgeekblog.com/double-chocolate-strawberry-muffins/