Tex-Mex Enchiladas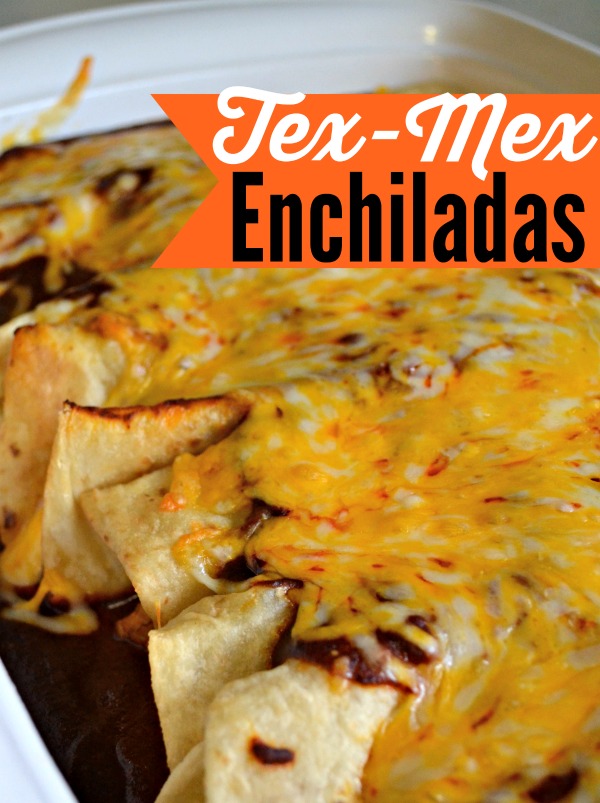 10 large corn tortillas
¼ cup sunflower oil
1 pound medium Italian sausage
1½ cups chunky salsa
15 ounces corn, drained
1 cup rice, cooked
14 ounces enchilada sauce (see link below for homemade recipe)
1 + ½ cup colby cheese
Preheat oven to 400*
Heat Sunflower oil in skillet on high heat.
Place tortillas one at a time in sunflower oil, frying for about 3-4 seconds on each side. (I used a turner to work with the tortillas, it worked better than tongs.)
Place fried tortillas on paper towel to drain off excess oil.
Brown Italian sausage in a separate pan, drain and replace in pan.
Add corn, cooked rice, and chunky salsa to Italian sausage and cook on medium low heat until heated through.
Coat the bottom of 9X13 oven safe dish with a layer of enchilada sauce.
Fill each tortilla with about ¼ cup filling and a pinch of shredded colby. Roll and place folded side down in enchilada sauce.
Repeat for the rest of the tortillas.
Pour remaining enchilada sauce on top of tortillas. Sprinkle with remaining cheese.
Bake for 15 minutes. If desired serve topped with sour cream and green onions.