Slow Cooker Philly Cheese Steak with Tabasco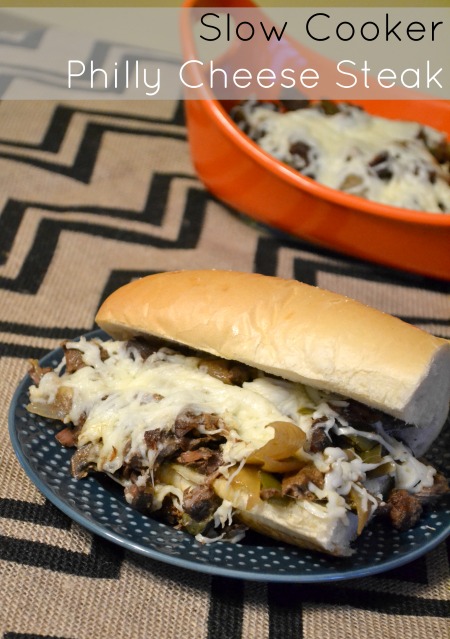 1 pound round or skirt steak
1 green pepper
1 pound baby portobello mushrooms
1 medium onion
½ cup butter
¼ teaspoon hot paprika
pinch of sea salt
pinch of pepper
2 Tablespoons Chipotle Tabasco Sauce
6 ounces shredded mozzarella cheese
1 loaf of French bread
Clean and chop green pepper, baby portobello mushrooms, and onion into bite sized pieces. Slice raw steak into strips.
Place meat and vegetables with ½ cup butter in a slow cooker on low heat.
Once butter has melted season the meat and vegetables with hot paprika, sea salt, pepper and Chipotle Tobasco sauce.
Let cook on low heat for 5 hours or longer.
Slice loaf of bread in half lengthwise and bake at 350* for about 7 minutes, or until toasted.
Remove steak and vegetables from juices and place in an oven safe pan, top with mozzarella cheese, broil on low until cheese has melted.
Assemble into sandwiches and serve.
Recipe by
The Domestic Geek Blog
at https://www.thedomesticgeekblog.com/slow-cooker-philly-cheese-steak-with-tabasco-holiday-party-recipes/