Simple Strawberry Pie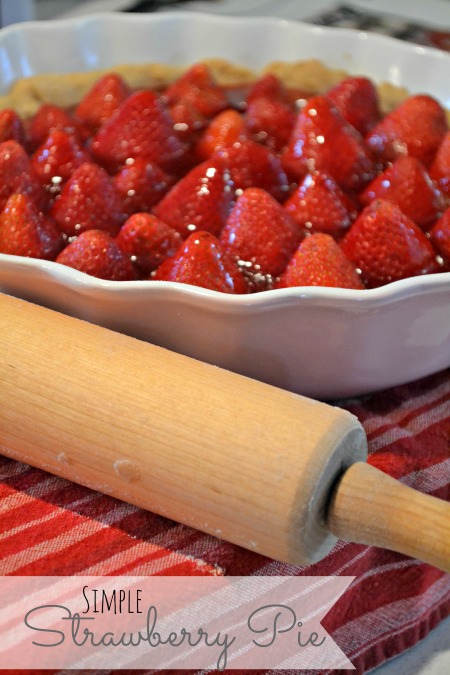 1 pie crust, baked
2 ½ quarts fresh strawberries, cleaned
1 cup white sugar
2 Tablespoons cornstarch
1 cup boiling water
3 ounces strawberry jello
Whisk together sugar and cornstarch, add boiling water continue to whisk over medium heat until mixture thickens.
Add jello mix and stir until smooth, set aside and let the mixture cool.
Arrange strawberries in baked pie crust, points up.
Pour jello mixture on top of the strawberries.
Refrigerate for at least 2 hours to set.
Serve with whipped cream!