Yellow Curry Chicken Tenders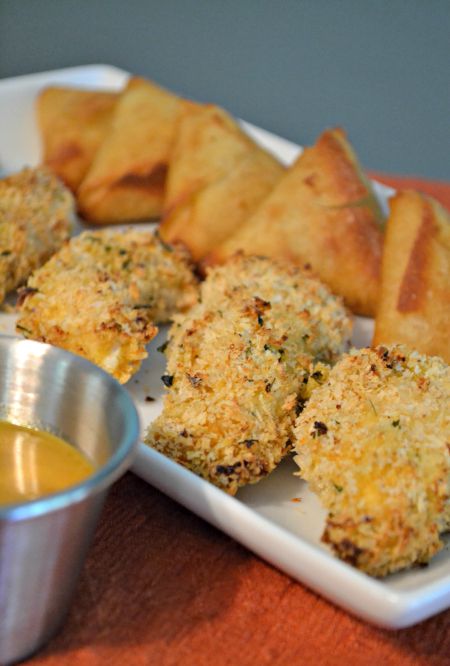 2 C Panko bread crumbs
1 tsp. Garlic powder
½ tsp Sea salt
¼ tsp Cayenne pepper
3 Chicken breast cut into strips
½ C Yellow curry sauce
Preheat oven to 450
Cut 3 chicken breasts into strips
Add 2 cups of panko bread crumbs to a bowl.
Mix in garlic powder, sea salt, and cayenne pepper
In a separate bowl add ½ cup of yellow curry mix
Line a baking sheet with foil and lightly oil it
Dredge chicken in yellow curry mixture
Coat in seasoned panko bread crumbs and place on foil lined baking sheet
Bake at 450 for about 20 minutes until golden brown and crispy. Enjoy!
Recipe by
The Domestic Geek Blog
at https://www.thedomesticgeekblog.com/sense8-inspired-yellow-curry-chicken-tenders-2/